Hola, setero! Today I share a few winter mushrooms I found this week, quite unintentionally, just walking in the yards to my post office.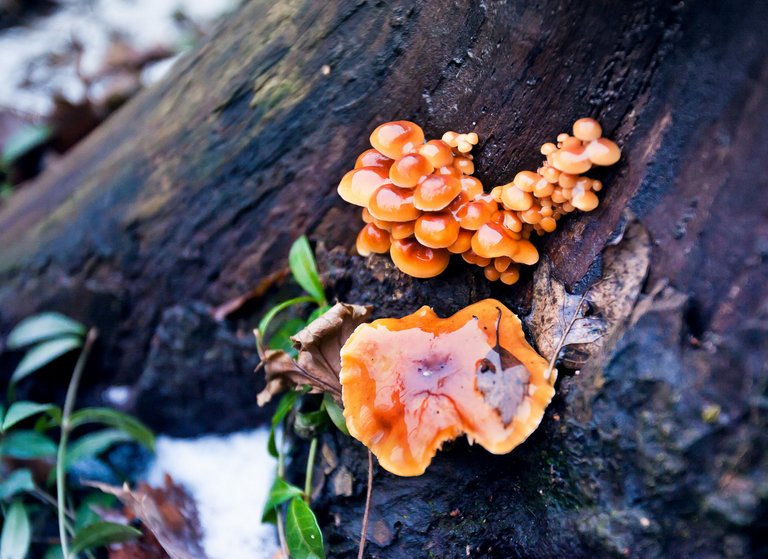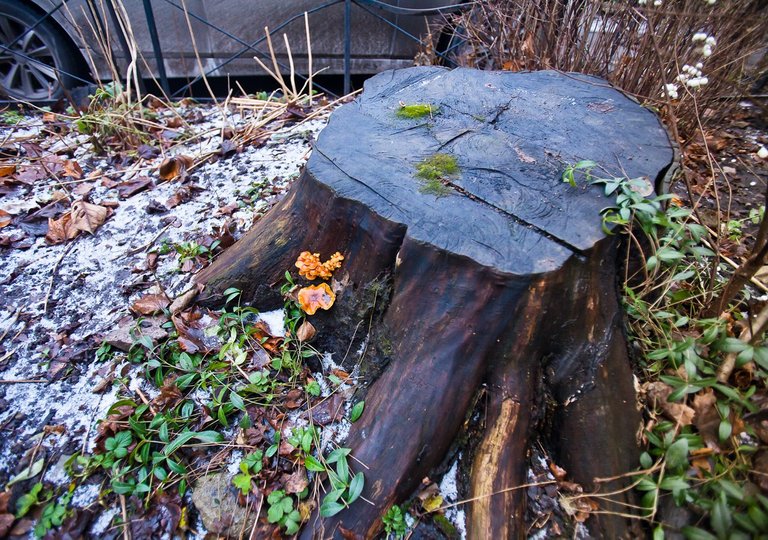 ---
The rest of the post is 'fricasse' from my summer finds.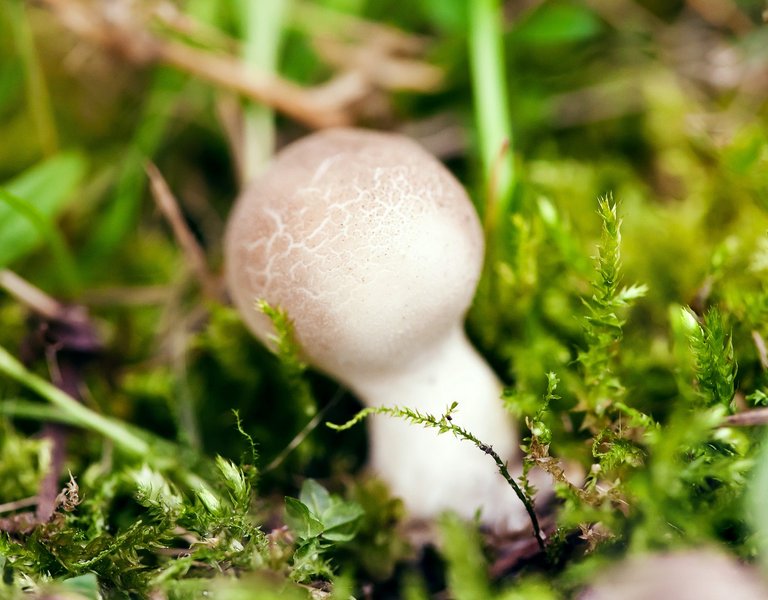 A puffball hiding in the moss. Shot at the lawn in the nearest yard: I discovere a spot, that probably was diluted by some soils have been brought there from the forest - thus, a nice variety of fungi not very typical in the city conditions. Photo above is a macro focus stake of 2 shots.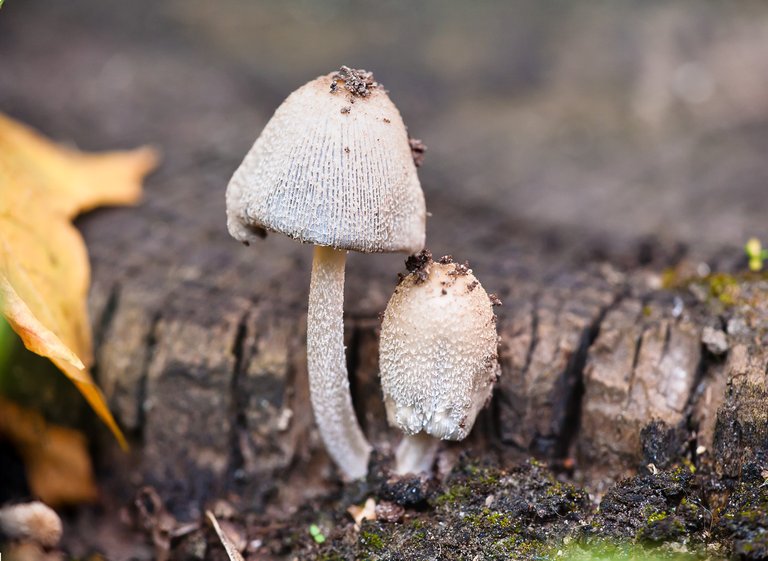 Sort of an inc caps.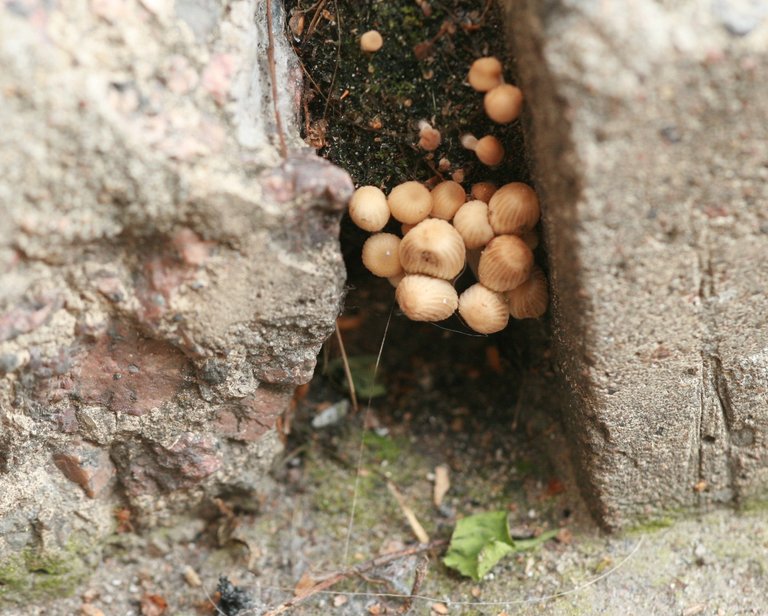 These I identified as Mycena inclinata. Maybe experts will correct me?..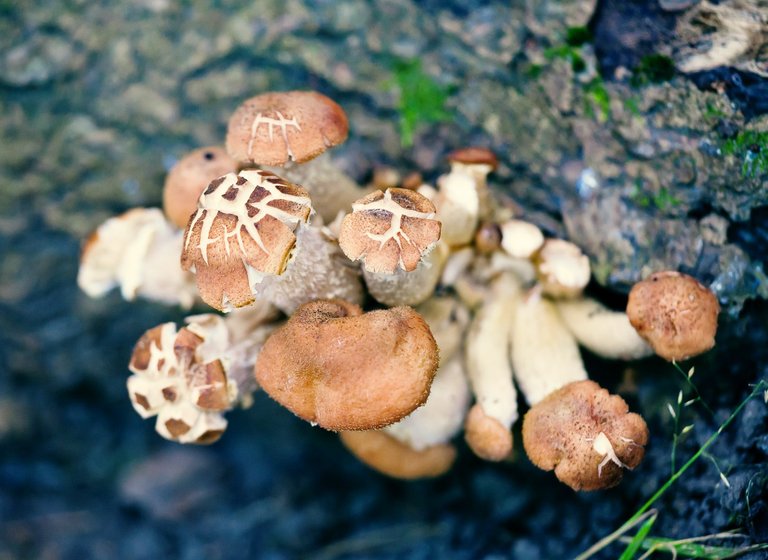 No idea what this tree fungi are. They appeared strongly in a colony, glued altogether, like Armillaria sp... but it is not itm different cap. I am curious to hear your assumptions. Oh, and these are from September, not the Summer ones, to be presise.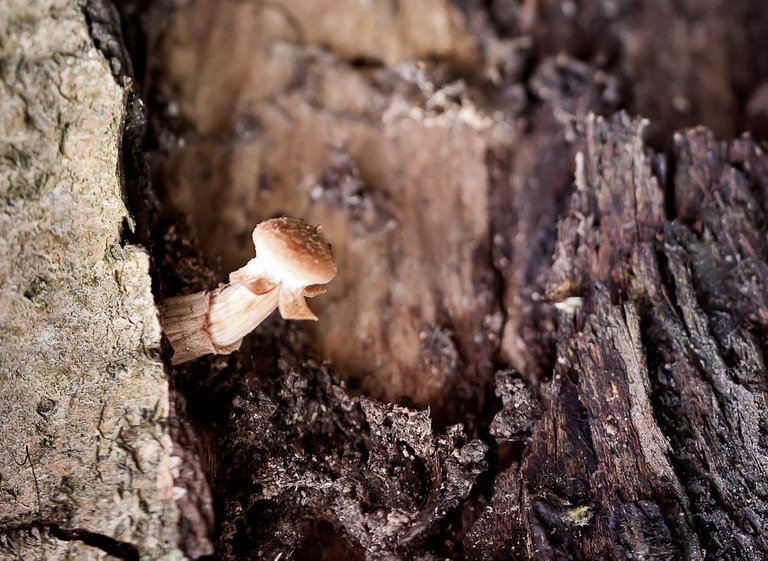 An example of Armillaria sp., for for comparison purposes.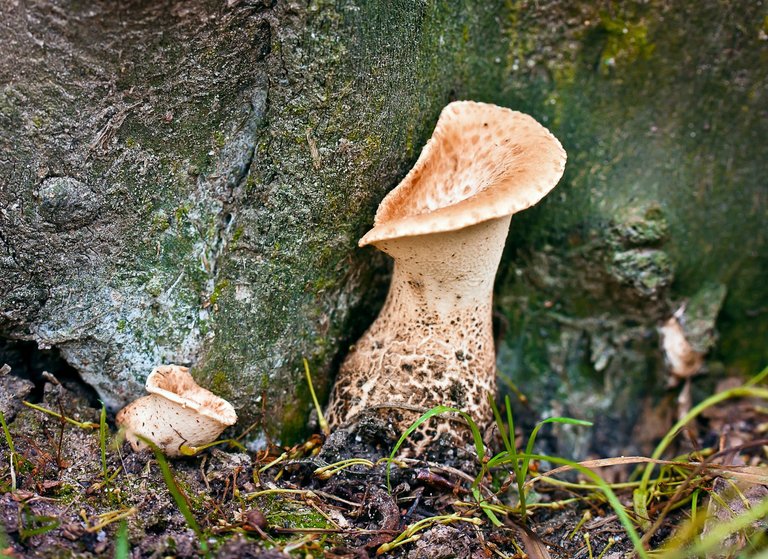 A young Dryad's saddle mushrooms. (Aka Scaly Polypore, Pheasants Back, or Polyporus squamosus). They look very barrel-looklike at the beginning, shaping traditional-looking cap as they mature. Stunning outlook, #ilikeitalot!
---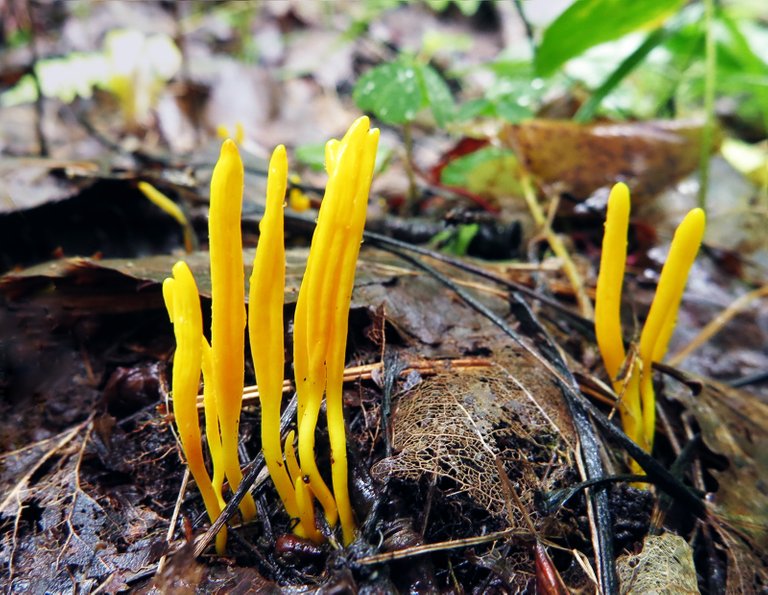 iD for this one I was told, is Clavulinopsis helvola.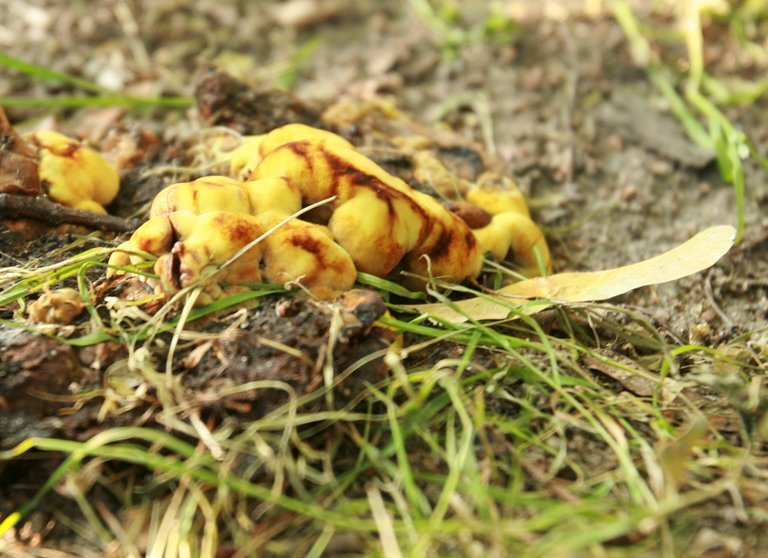 The beginning of lifecycle, and the matured Polypore mushroom. Looked like a peach! or a fine yellow suede... very strange find.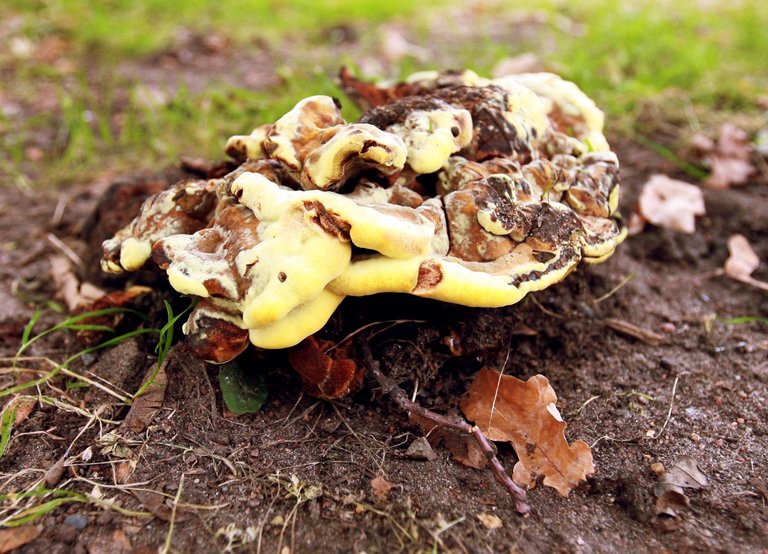 ---
Now, its time to part ways, I wish you good luck -- and Good Hunting! and Happy #FungiFriday to you!
I hope many of you will join, as there are only 2 simple rules:
when Friday comes, share your fungi with us! post your own, original photo/drawing/art/food/anything-at-all of any type of fungi (yes, stolen images will be checked and reported !)
add #fungifriday (not necessarily must be your 1st tag). that's all!