Hola, setero! Today I share some mushroom impressions I brought from my summer holidays. All of this was shot at the village south to St.Petersburg, Russia.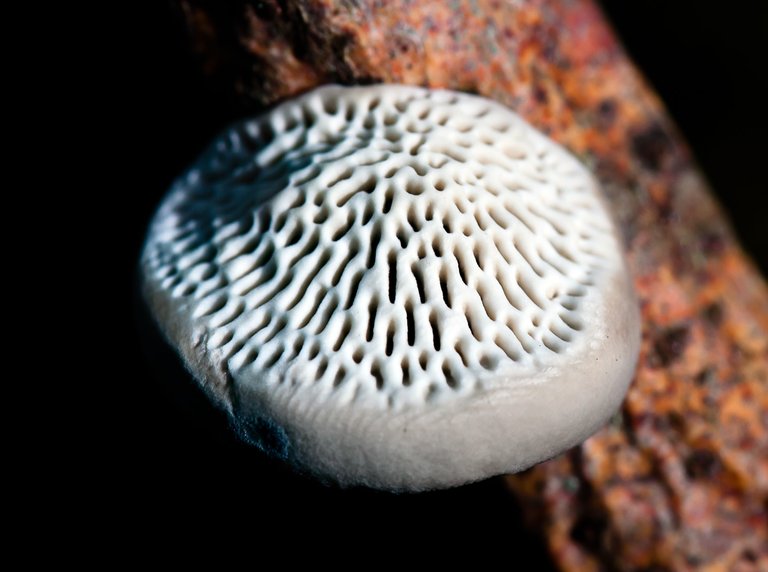 The up-side of this polypore mushroom do not look like so intrigue and attrctive and mesmerizing, like the downside one, which is a pure maze.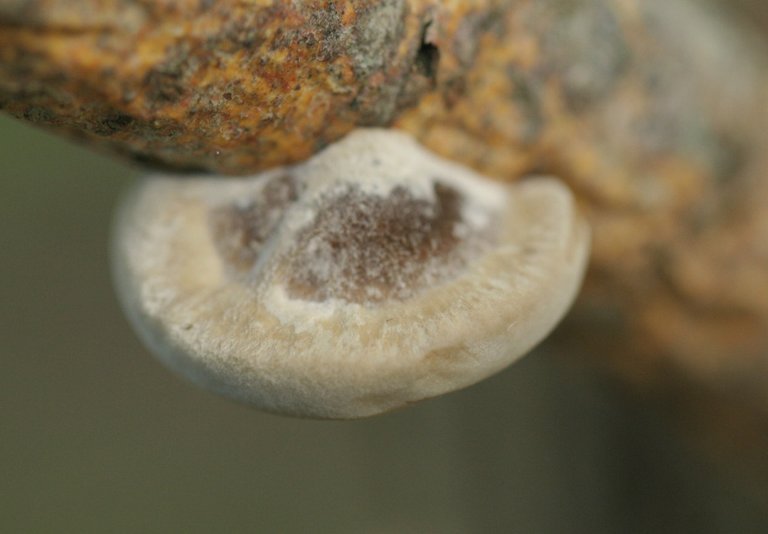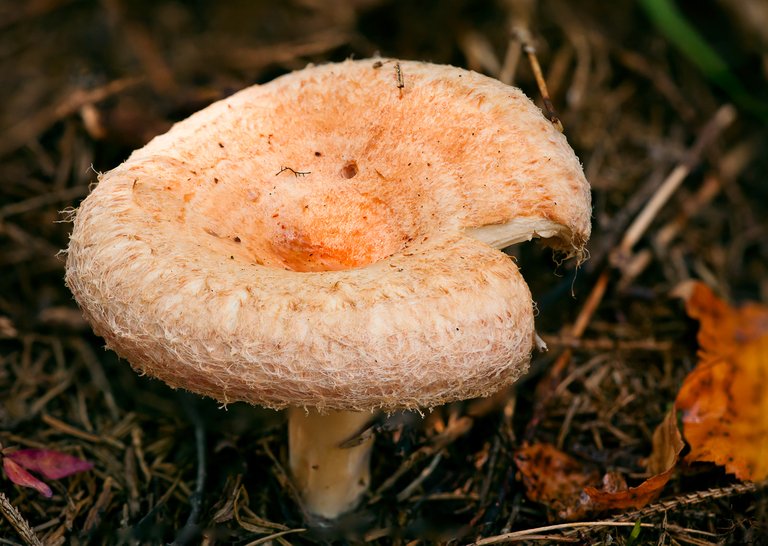 A Woolly milkcap, it has such a nice 'whooly' texture. A cropped fragment of same mushroom (no scale down) shows it pretty well. Now you got the idea why did it receive its name. It was a pure pleasure to observe its growing, developing and aging... I took two dozen of pictures. This mushroom doesnt change drastically its shapes during its grouth, tho.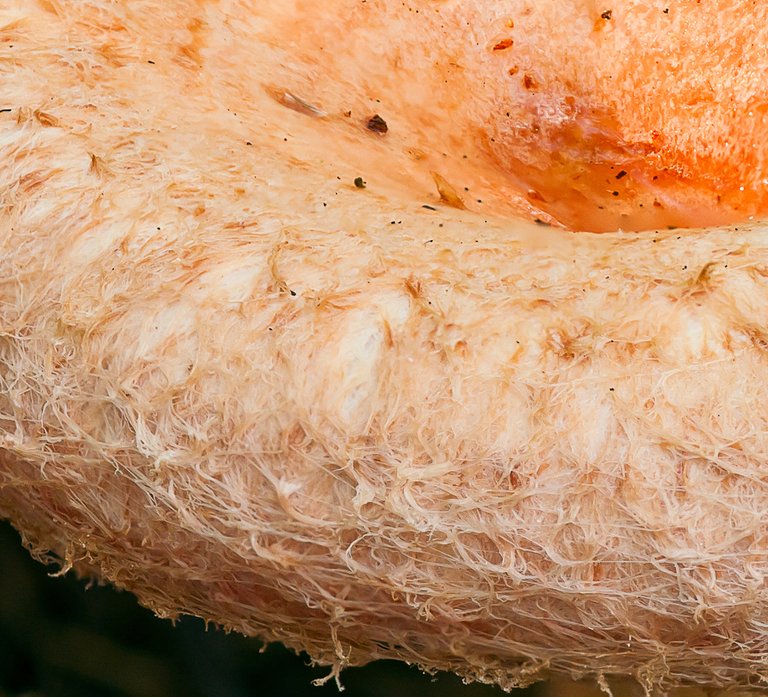 ---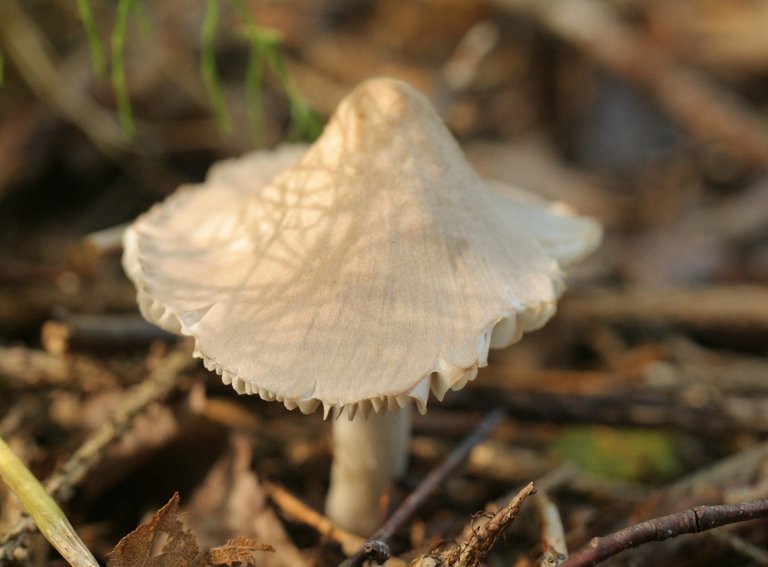 The mushroom was standing alone in the field of dead spruce leaves, and resembled an elves' house ready to accept habitants a lot.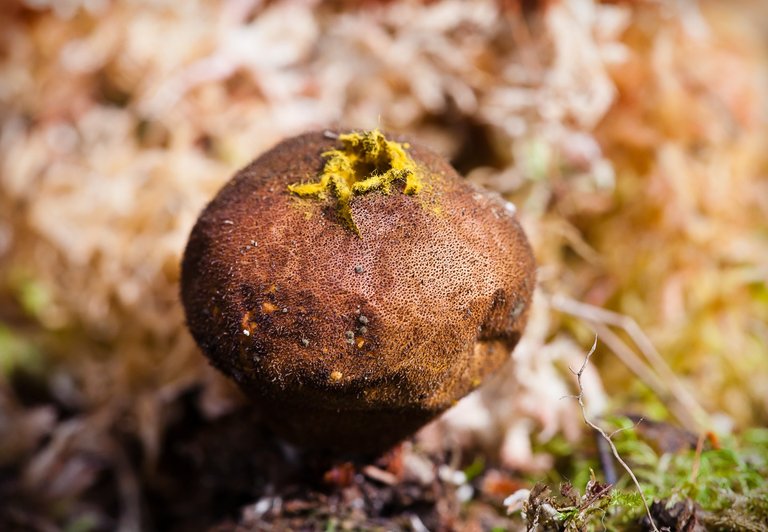 A matured puff-ball.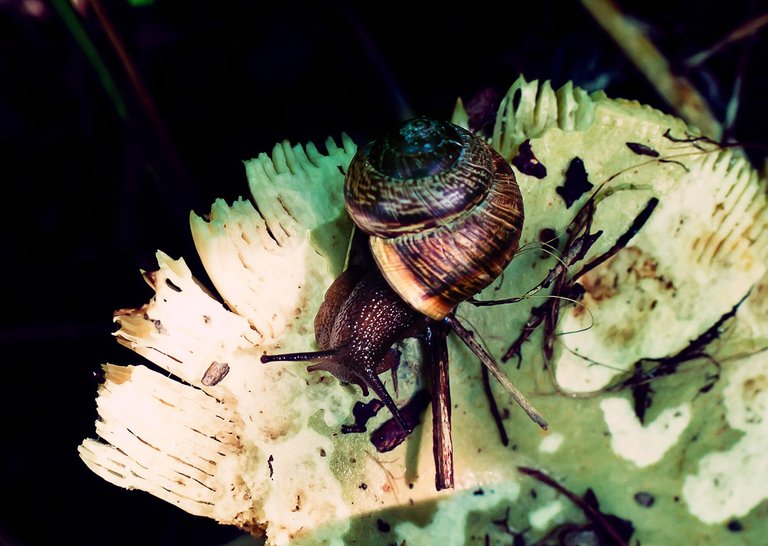 A snail grazing on an old slimy decaying Russula fungus. I was attracted very much by this fungus texture: it cracked and its cap was scattering away, like a flower's petals, not an everyday kind of a sight.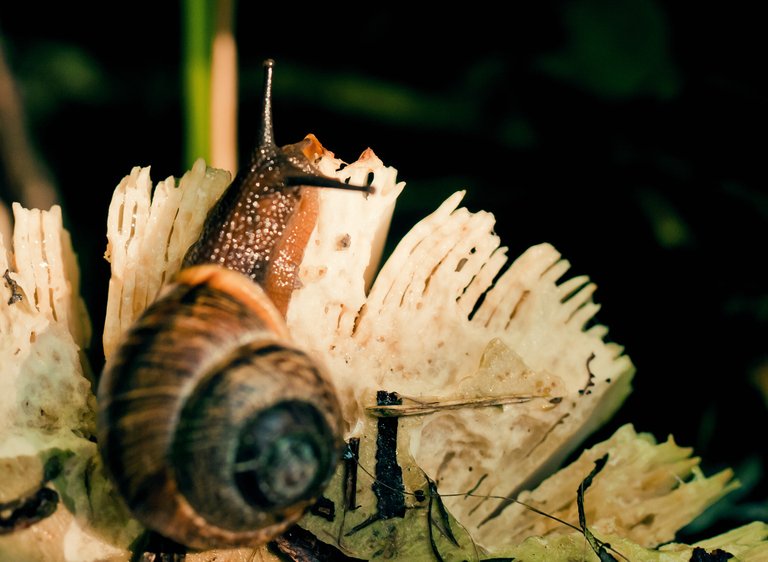 ---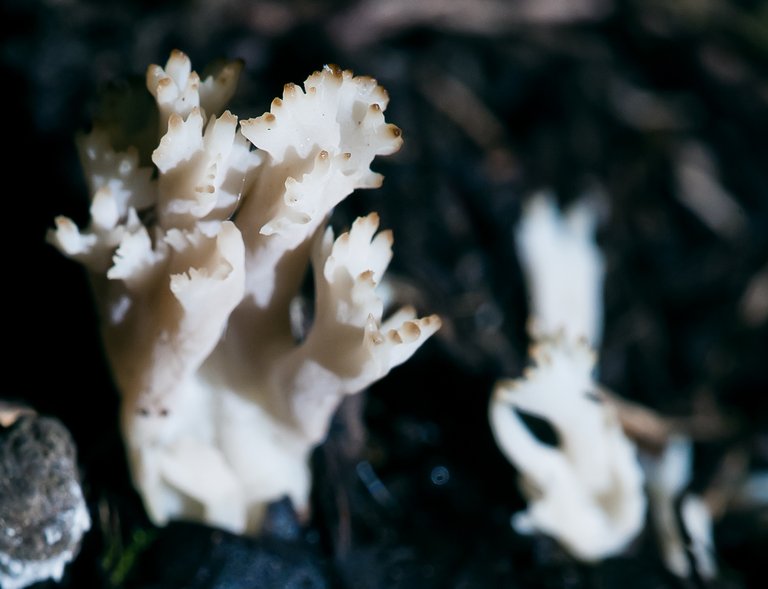 A coral mushroom.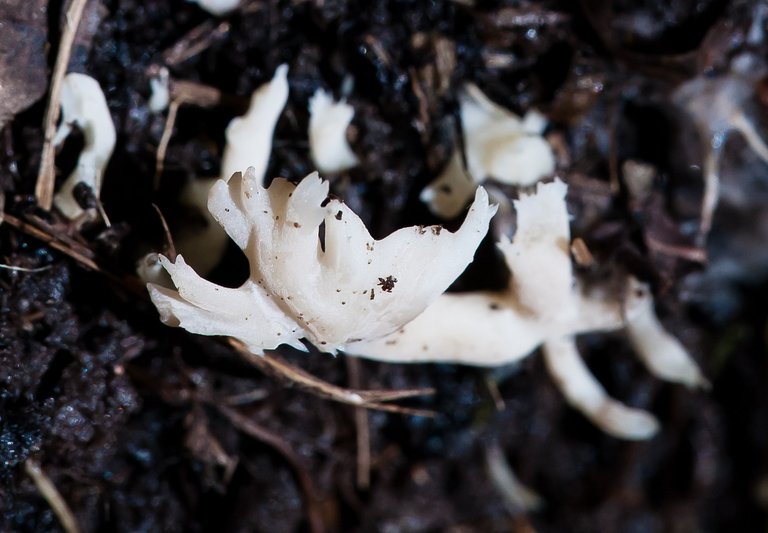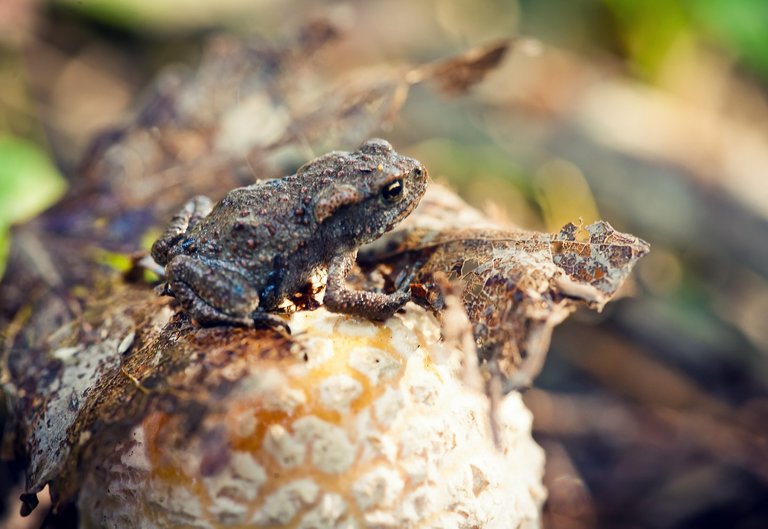 A little froggie on a mushroom. Isnt it nice? Look, how one little extra details alters all the ensemble, and makes the picture become to sing? I have shoot a lot of amanita mushrooms back in Auguest, they are quite spectacular without any dead flies around or without the frogs... but if a frog included, it momentarily levels up your capture. So... what I can say to my brother photographers? If you grabbed a camera and goint to the local woods to take some fungi macros, you better put into your bag a dozen of frogs and snails as a props, this will benefit your pictures a lot!!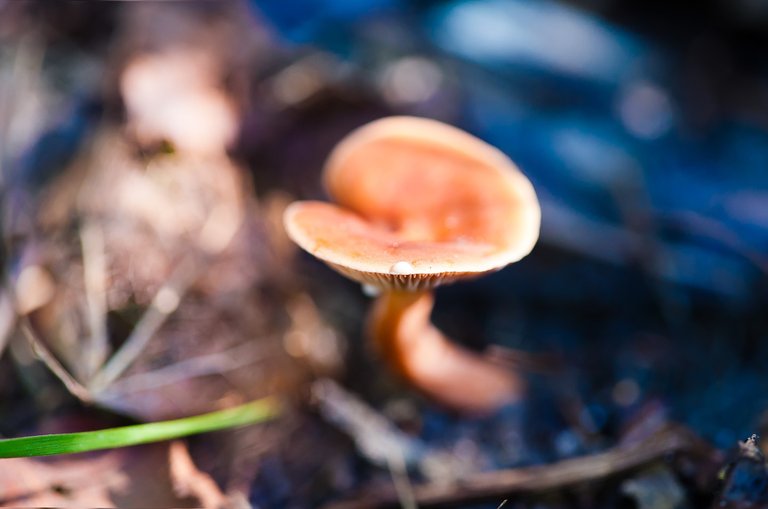 UFO (unidentified fungi). We had a whole 'strawberry fields' of this specie back in August.
---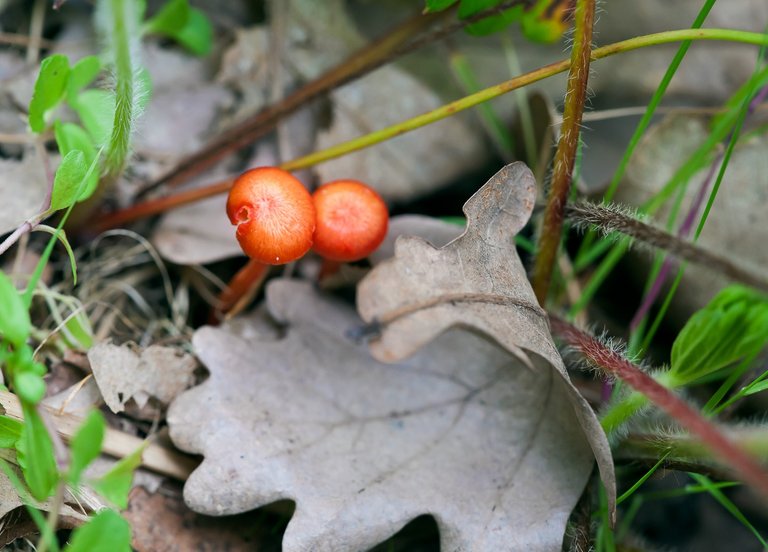 Again, UFO (another kind of them).
Those are grilled, and very very tiny. Appeared at different flowerbeds in our garden.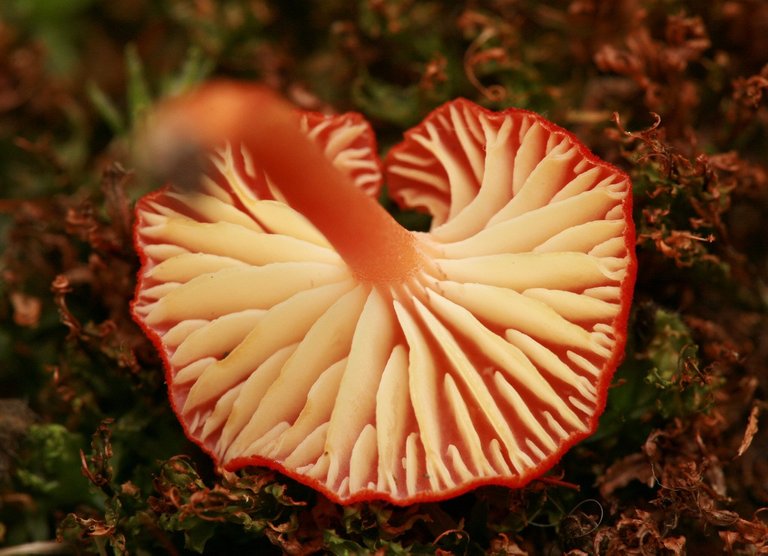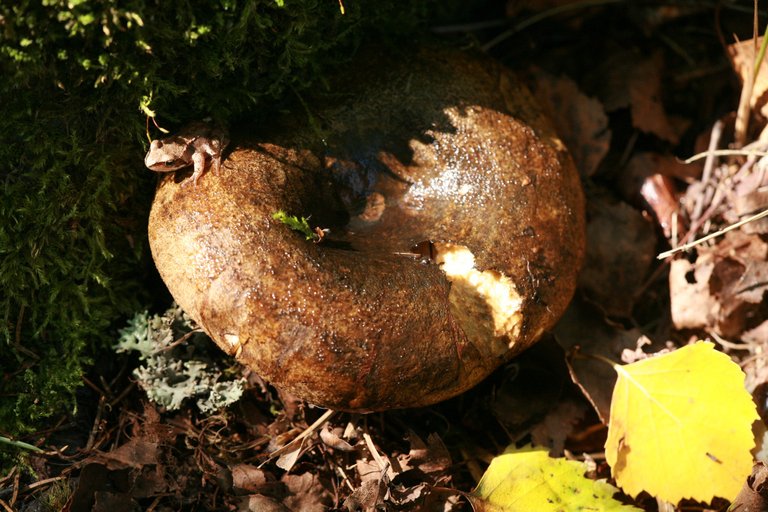 An Ugly milk cap - with a froggie bonus.
---
Now, its time to part ways, I wish you good luck -- and Good Hunting!
All the pictures taken with Canon 350D and Tamron 60mm lens.