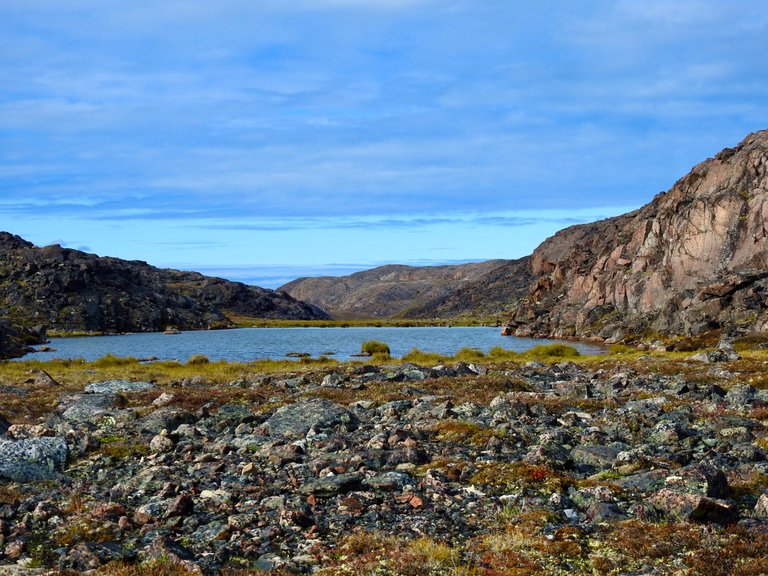 Lure you in with the beautiful pond nestled atop a hill, then BAM! Boring ass rocks and Lichen. 😂 Apologies, not offered, because Lichen is cool! It's something most people don't even take a second look at. Well, I'm in Nunavut. A landscape that favors the telephoto and macro lens. Which I need to invest in, but my P900 Nikon does just fine with for now.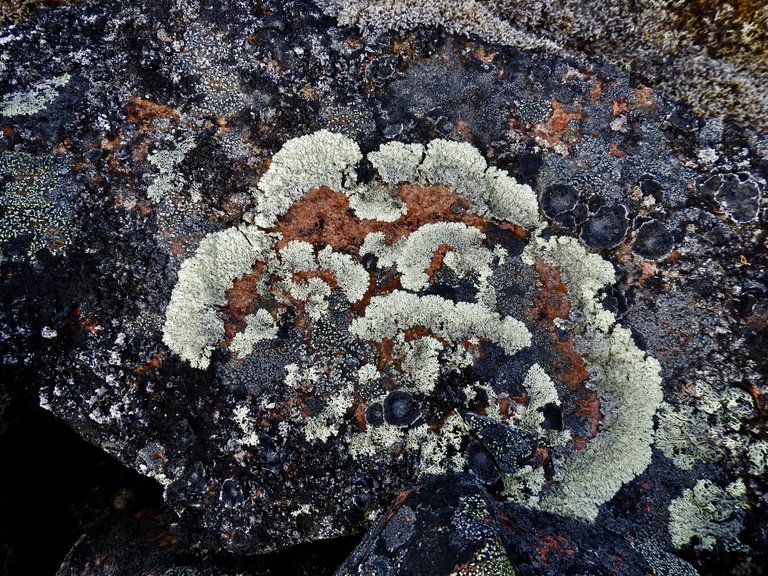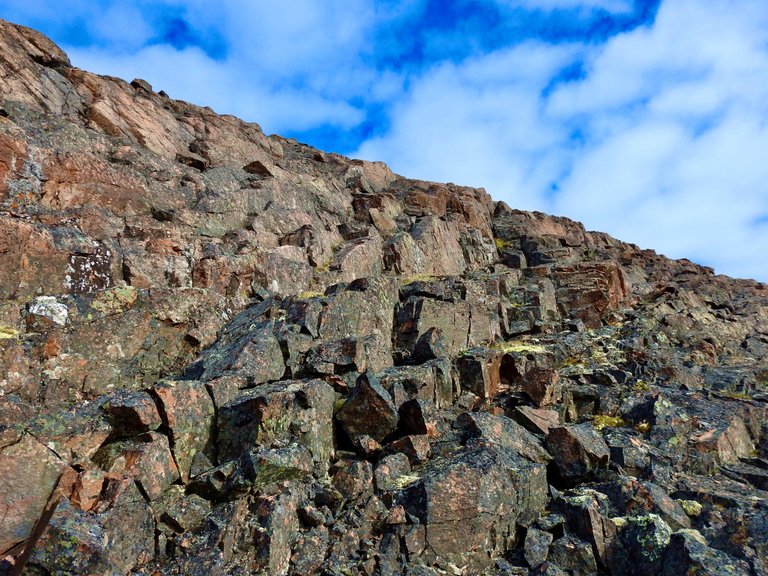 The almost soil free rocks make for a perfect Lichen habitat. The funky fungi has taken over any and every rock surface it can grip onto. With thousands and thousands of years of undisturbed growth, the blacks and pale yellows of lichen are one of the most prominent biological organisms on the Tundra. Only the fracturing of rocks from water erosion slows its creep.
Where the rocks don't fracture as often, the Lichen has totally covered the surface of what I believe to be a pink granite. Absolutely covered. The hills appear black, but crouching down reveals that the black is all lichen.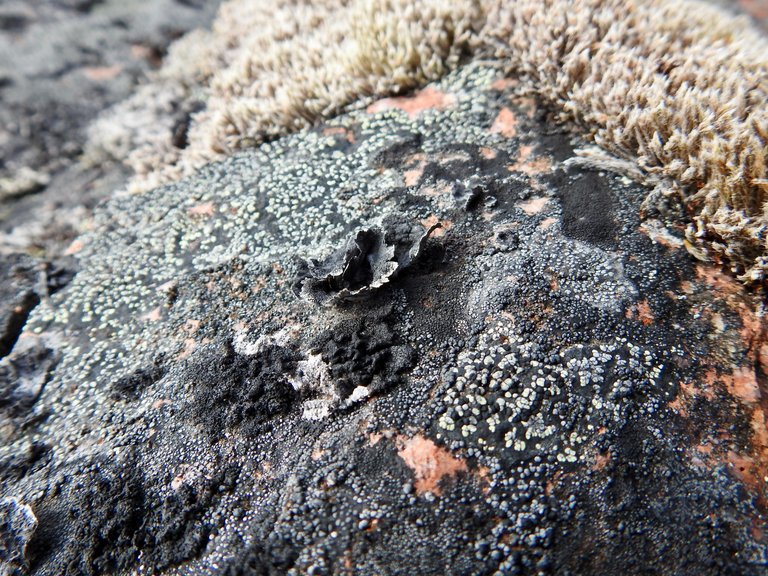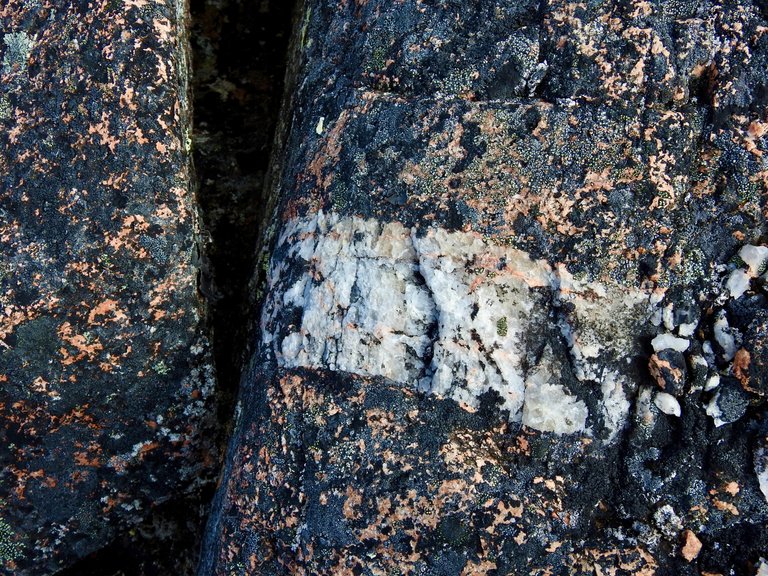 I noticed that the lichen does not like to cross over larger sections of quartz. Nor does it enjoy crossing over other species of lichen. Or at least this particular type of lichen. It's a really cool species that photographs well.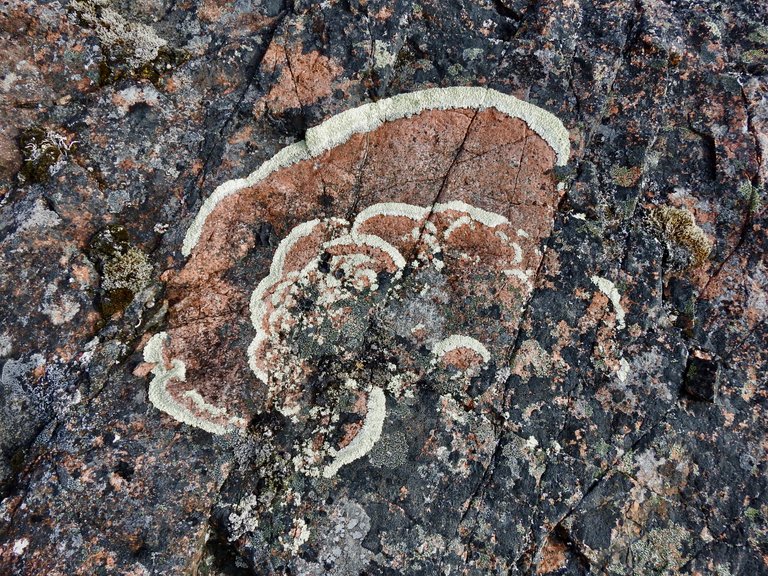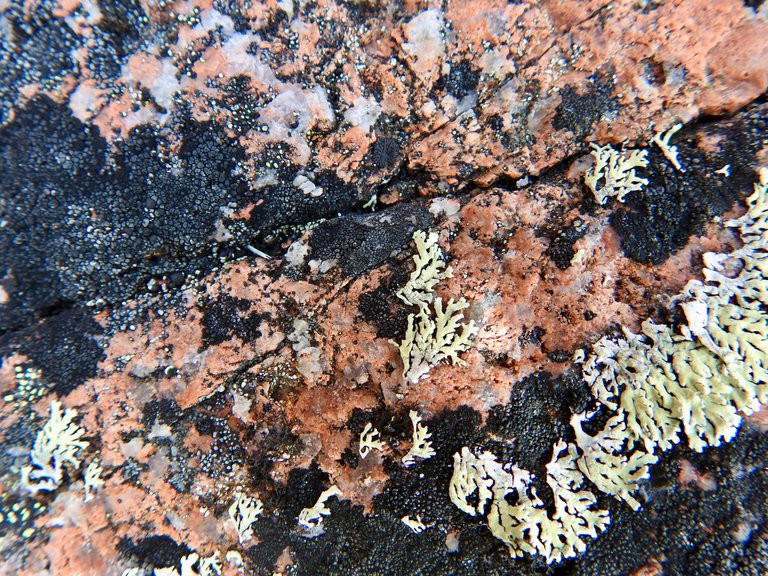 Thanks for taking a look at this Lichen with me. In my opinion, these little friends are under-appreciated. Some lichen can survive in space. This lichen is on top of hilltops in the arctic tundra, subjected to some of the most brutal conditions this planet has to offer. Ripping winds and brutal cold. Icey springwater melt that freezes and thaws, fracturing the rocks all around the lichen. Destroying some life as it falls, like buttered toast, to the valley floor. But giving more room for growth to other rocks.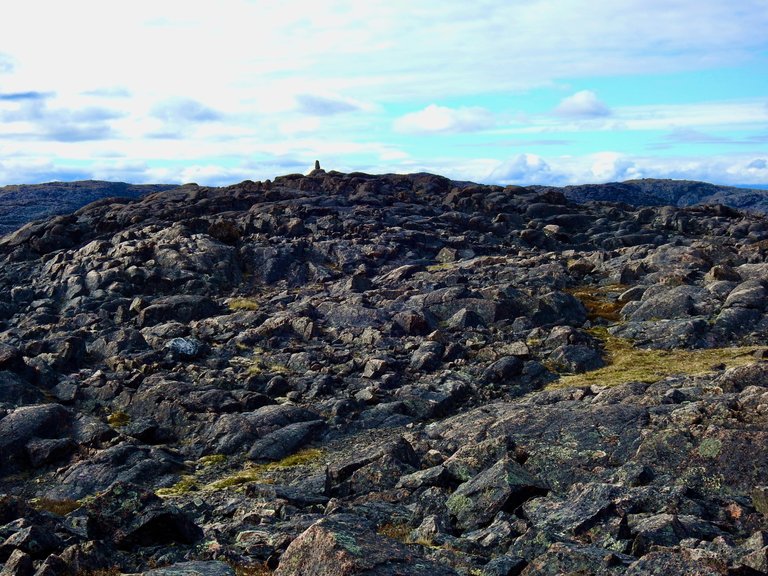 To help promote @lensy and the Lensy.io NFT Photography site I will be giving away 2 photographs to REAL people who leave comments below this post. I will try to exclude the bots, which should be fairly easy as they stand out like a sore thumb that's been whacked with a hammer all day. The photographs are not necessarily from this blog and will be given out randomly.
All you need to do to be eligible to receive the NFT's as Prizes is leave a comment. Let's #ENGAGE each other. Tell me what you like about the photo or what you think of NFT Photographs. Personally, I think they will be EXTREMELY versatile in the months and years to come. No crediting artists, no slogging through stock photo sites. Just buy the product you want to use with crypto and use it any way you want.

Find my artwork for sale exclusively on NFTShowroom.com
Find my photographs of Nunavut scenery and Wildlife on Lensy.io
Follow me on twitter here: Hive Related Account / Photography and Art Account
I am also on Instagram: But only Photography and Art
More art on DeviantArt at: Ice-O-Lated
Hive Divider provided by @thepeakstudio