Hola, setero! No good sympatico mushrooms for you today...
Just some gloomy and rotten ones.
---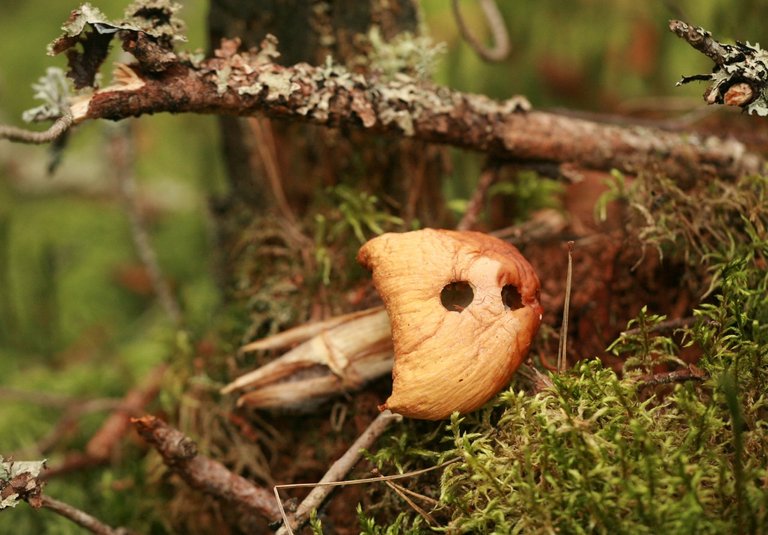 Blind idiot mushroom. If only he had listened to what his mother said, he would not have ended so badly.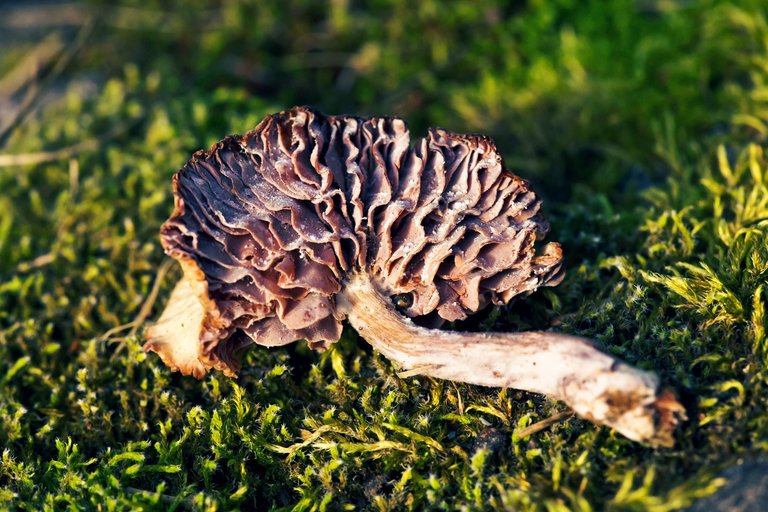 Not a real abomination, just a Russula somebody didnt notice and crushed with his foot ..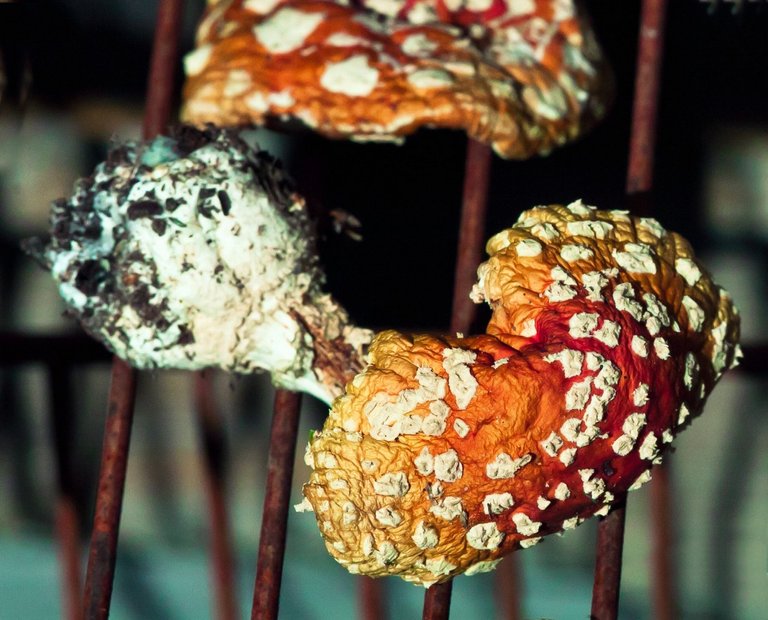 Amanita muscaria -- aging so badly!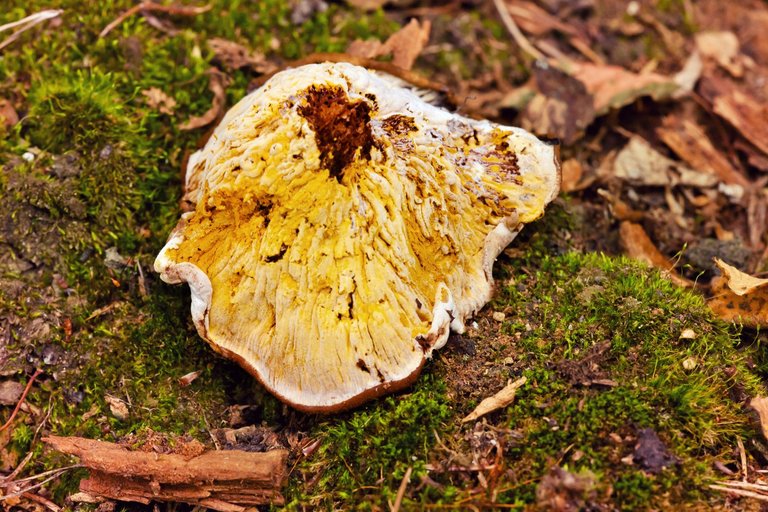 Rotten Russula. View from the cap's downside.
Yellow dog, yellow press... yellow anything.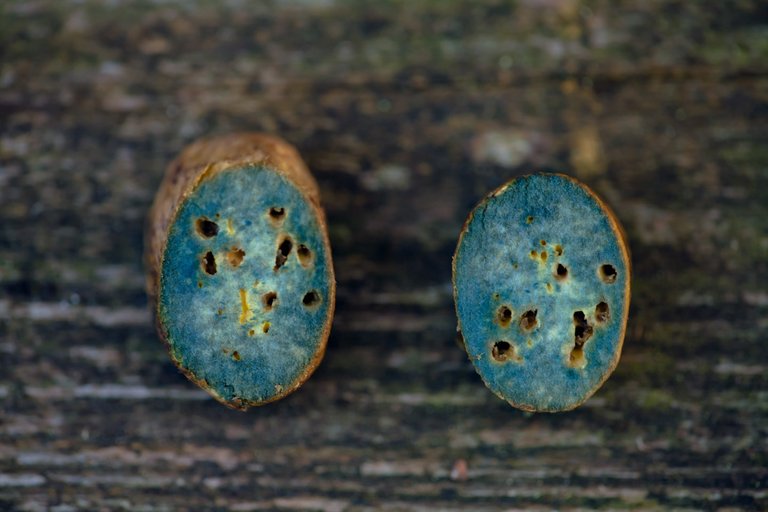 Stems of an ordinary looking nice edible mushroom... getting this bizarre blueish-tint in a few seconds after you make a cut. Spooky. And frightening. But the shrooms are edible inspite of that suspicious color reaction ...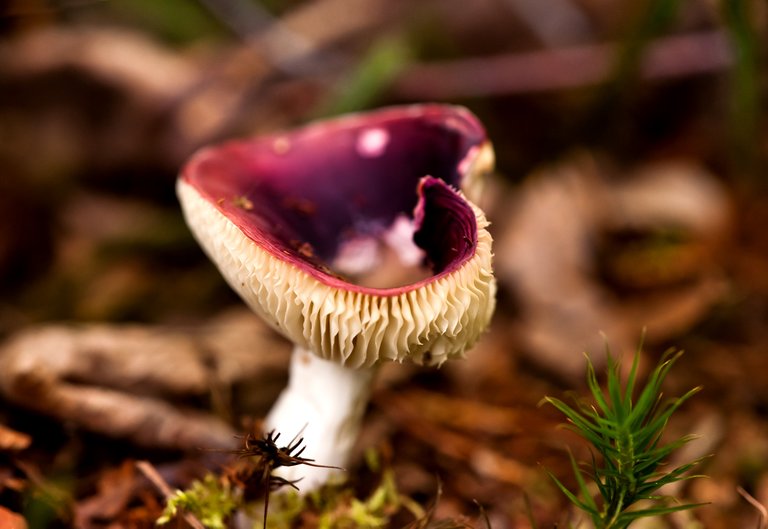 A black-heart-shaped Russula. Probably heart broken from rejected love. Same story, old as a good old world.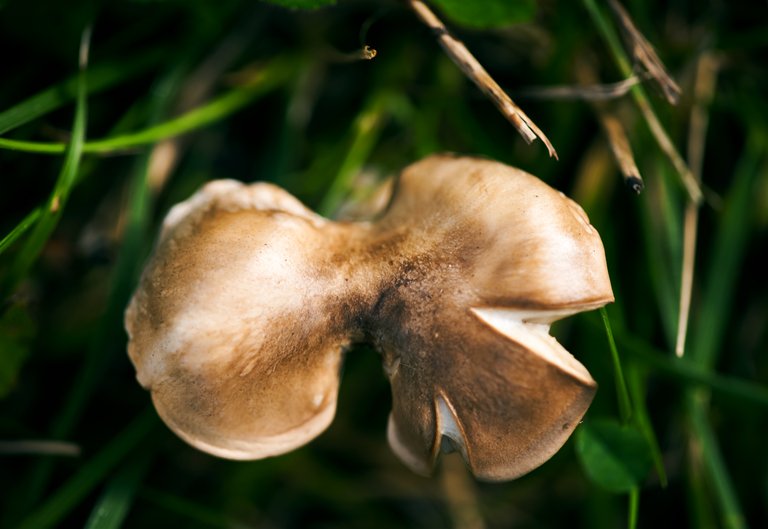 This no iD shroom preferred to grow his cap into the infinity sign. Smart fellow! Would have had an A in math at the uni, I guess. But did not enter :(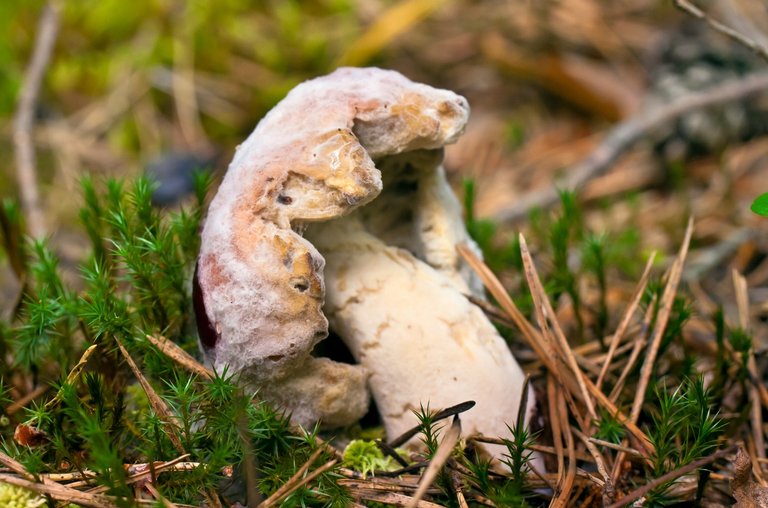 One shroom never kills another shroom, you think? Wrong! Here I have a proofpic. The mushroom king is dead, and his crown soon will drop downstairs.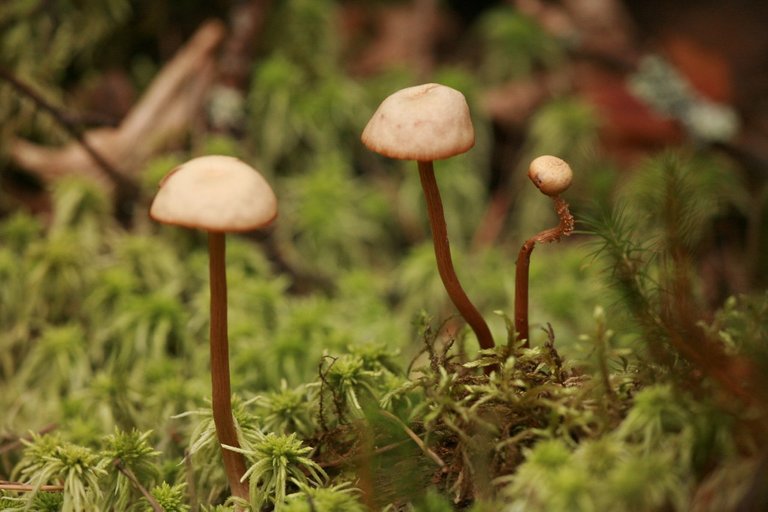 "Every family has its black sheep", they say. True for mushrooms, as well.