I found them yesterday ... quite unexpectedly ... on my lawn ...

... some small brown mushrooms ... and violets that are trying to signal the end of winter with just a few flowers.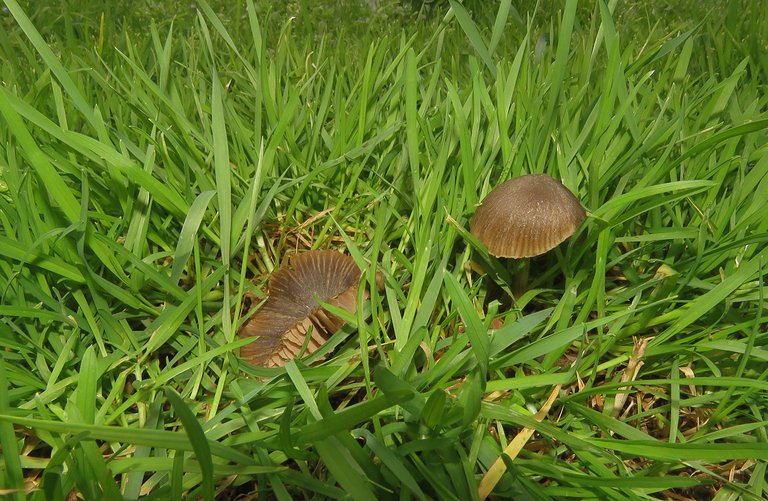 The day started pretty cool, with ice and frost in the morning, so the flowers looked a bit out of place ... but then around noon, it was mildly cold and more like autumn ...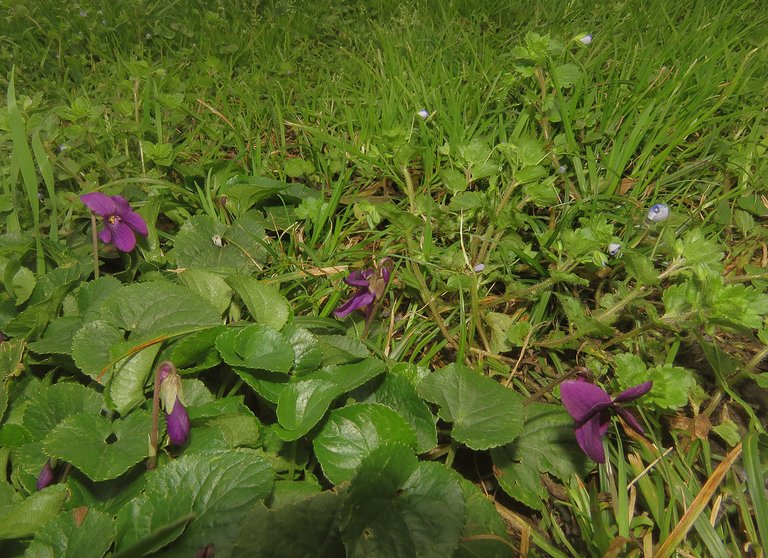 ... and with that small group of violets, it looked like a short premonition of spring, like some kind of teaser that announces the arrival of the new season ... spring is coming ... relatively soon.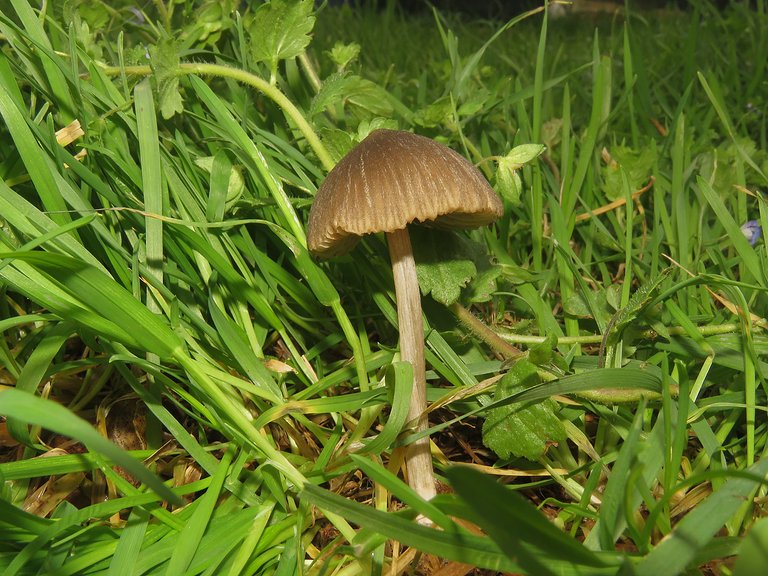 This was the first mushroom I found yesterday ... and I thought that will be the only one ... but then, after a bit of sniffing around ...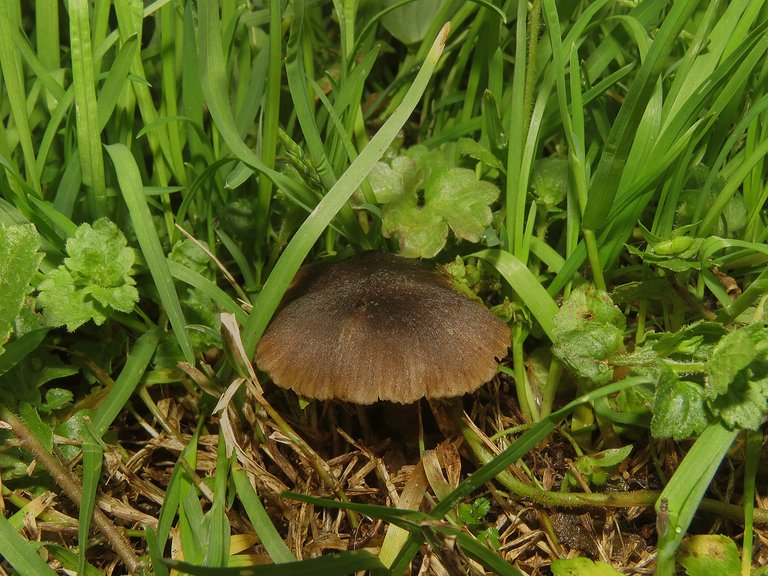 ... I found another one ... and then ...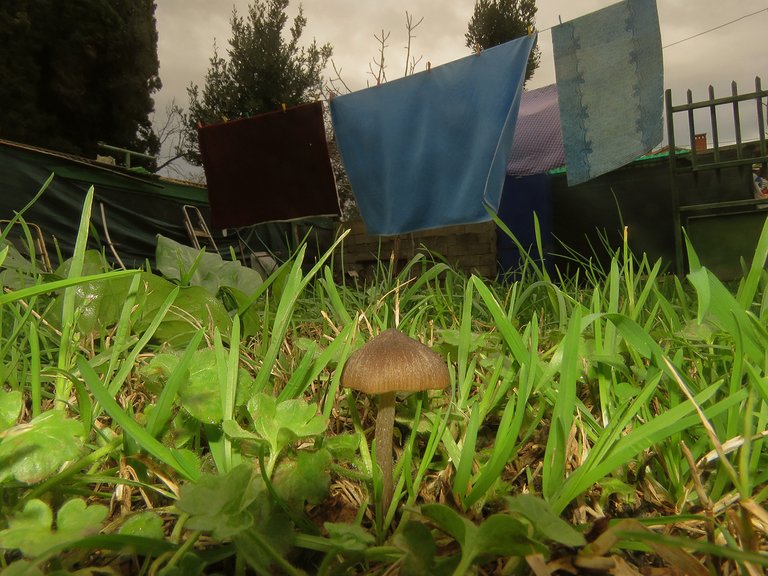 ... another one ...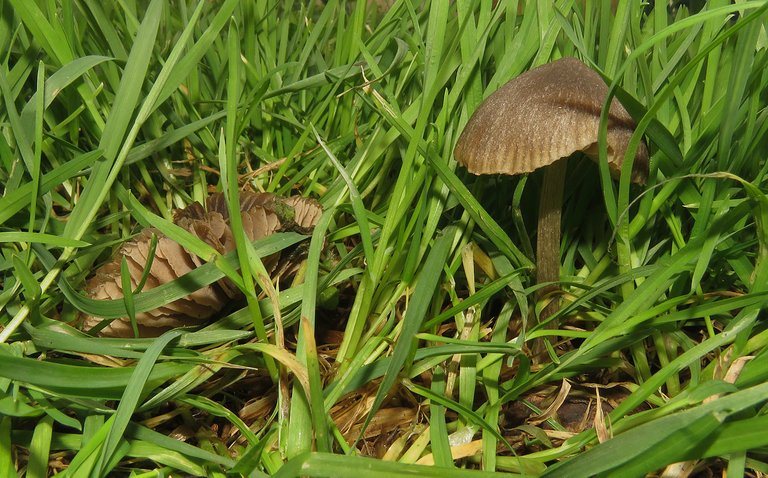 ... followed by a couple of those mushrooms ...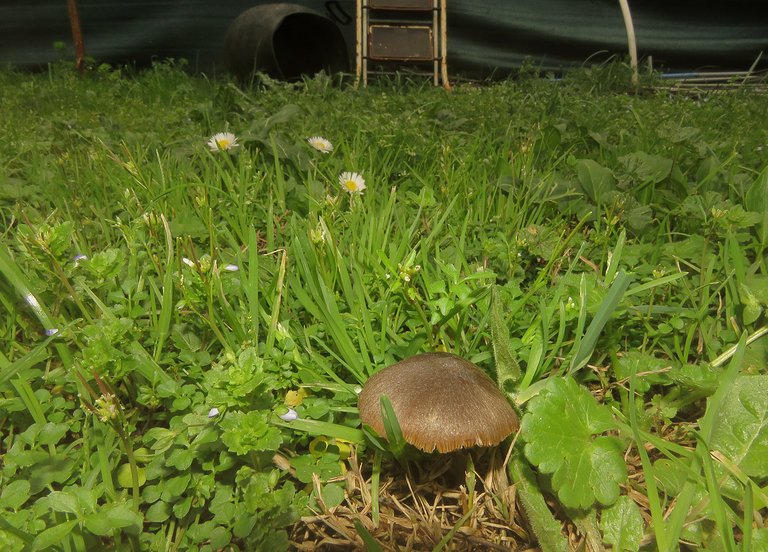 ... after a short walk around my lawn, I found quite a few mushrooms ... definitely more than I expected ... because I didn't expect any mushrooms yesterday, especially not of that kind ... some wood ear or similar jelly - like mushrooms would be a lesser surprise, I already saw some of those a few days ago, on Fungi Friday ... but these ... these mushrooms were a great Sunday surprise yesterday ... and now, they are a great way to start the new week with a Fungi themed post.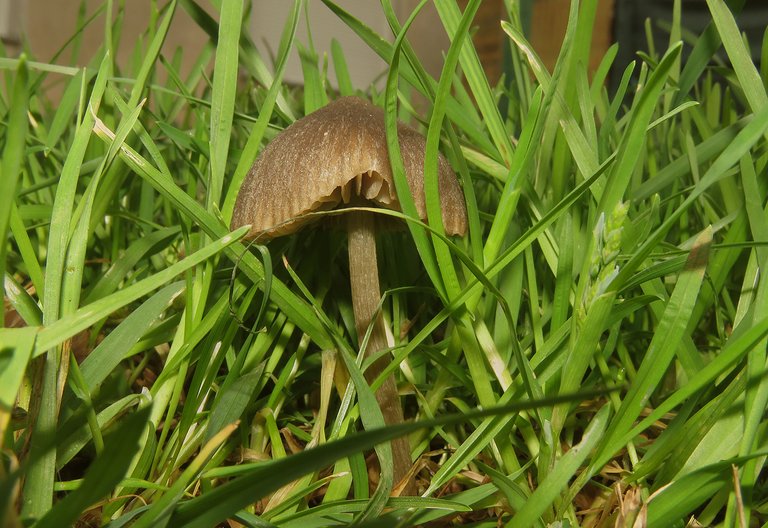 I don't know the exact species here ... many similar, very generic - looking small mushrooms with this color can be found in the area ... it could be something from the Genus Nolanea ... or Genus Panaeolus ... or something completely different.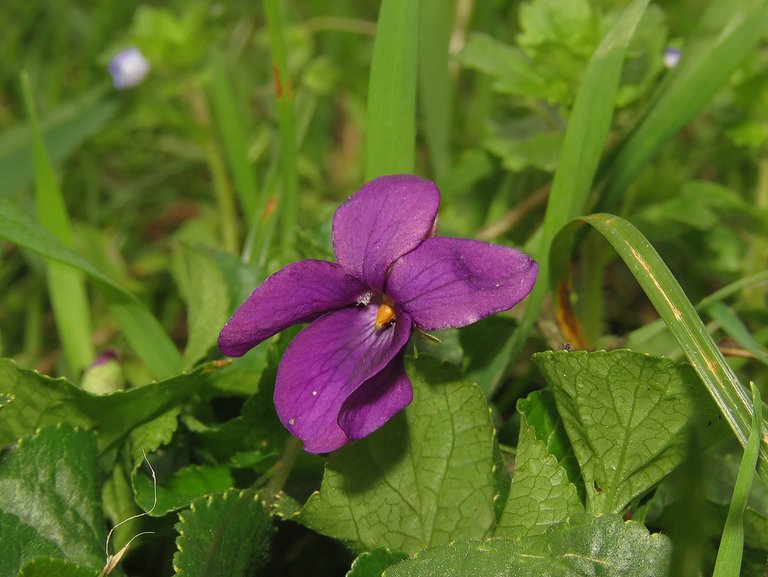 When I was photographing the violets ...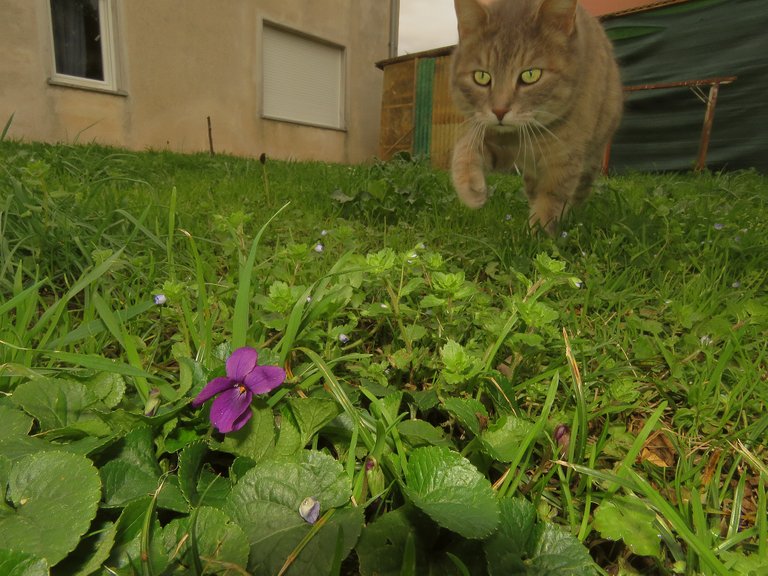 (Enlargeable)
... a cat called Sivka (which means The Gray One) came to see what I find there ...she was approaching the flower like she approaches mice and birds.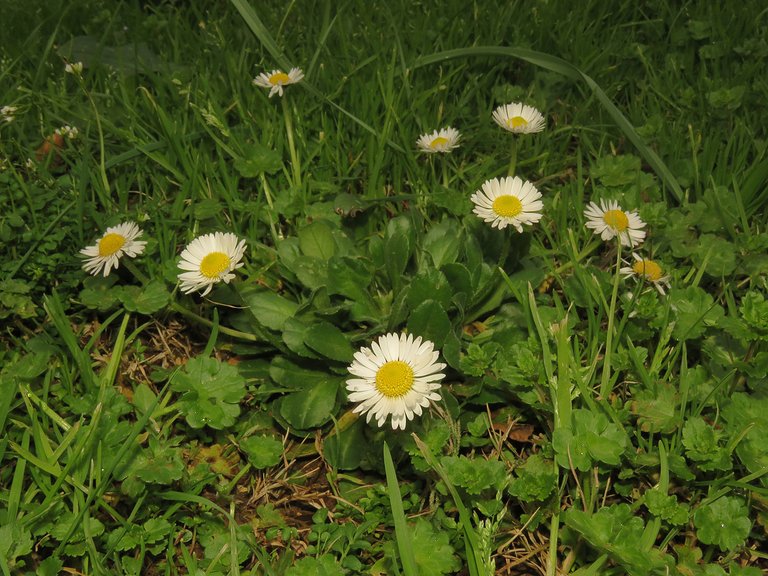 I photographed also some daisies ... that are present on my lawn throughout the whole winter ...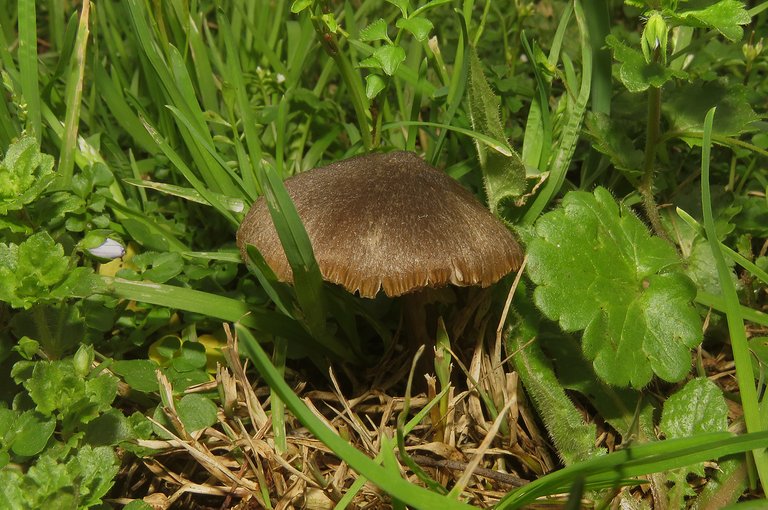 ... and I photographed some more mushrooms ...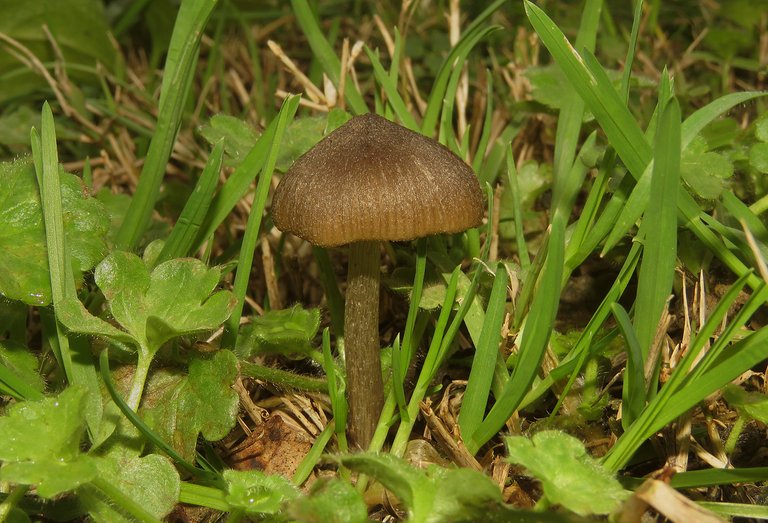 ... of the same kind ...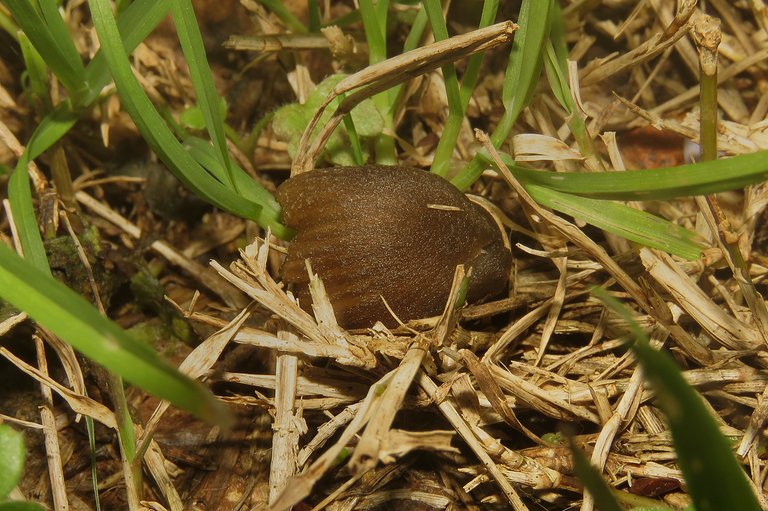 ... this one was pushing its way through some resilient dried out grass.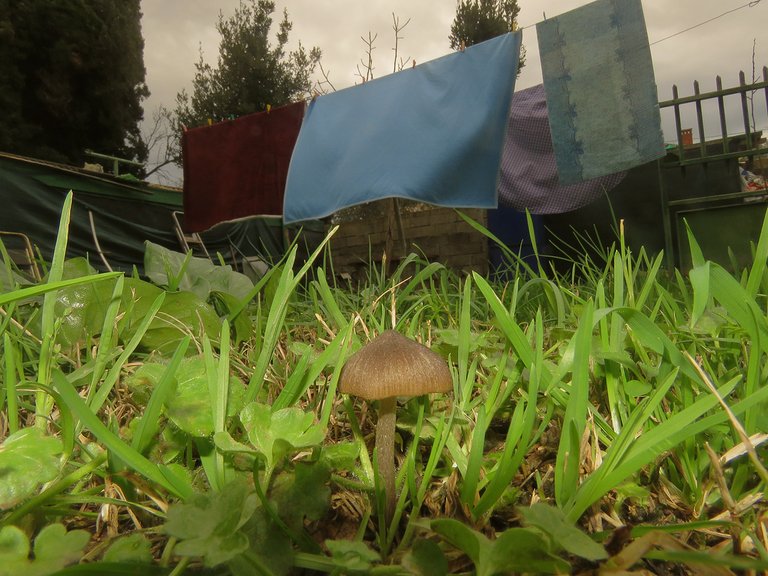 I almost forgot to mention that the day was windy ...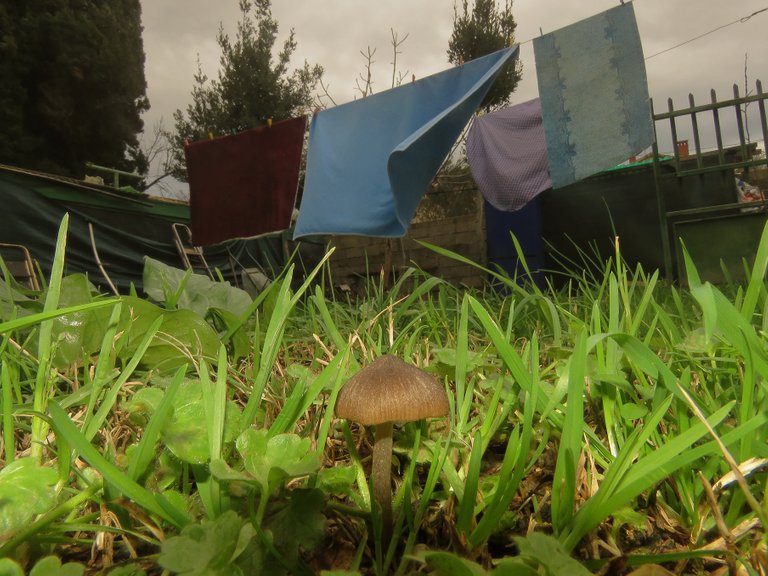 (Enlargeable)
... as you can see on these last few shots ...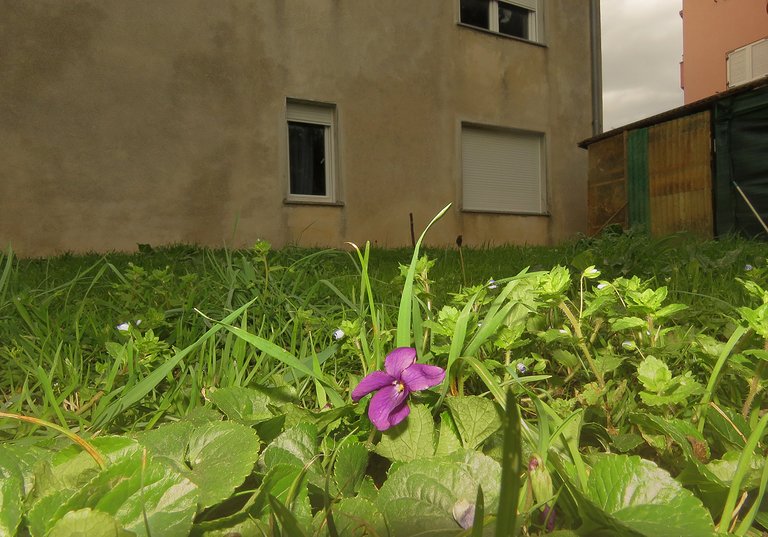 ... and that's it ... as always in these fungi reports on HIVE, the photographs are my work.