I took the only photograph in this short, one - shot post in October 2013 ...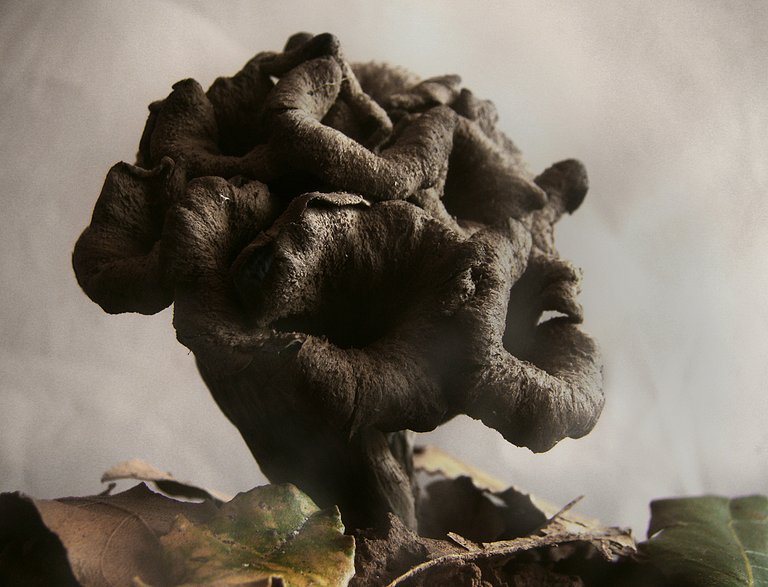 ... on this picture you can see the well known, edible mushroom Craterellus cornucopioides.
These black ... or very dark brown/almost black mushrooms are kind of tricky to photograph ... because, at least in the woods in my area, they get camouflaged in the dark colors on the forest floor, so it's hard to accentuate their shape and a pretty peculiar dark beauty.
Here I used a sheet of white paper to get a bright, studio - like background.
Usually Craterellus cornucopioides look literally like trumpets, small black trumpets ... but sometimes the fruiting body develops in this ornate sculpture, that looks a bit like some dark, goth flower ... a strange black rose with magic powers.
As always in these posts on HIVE, the photograph is my work.