I went for a walk in search of mushrooms, colors and seasonal atmospheres ...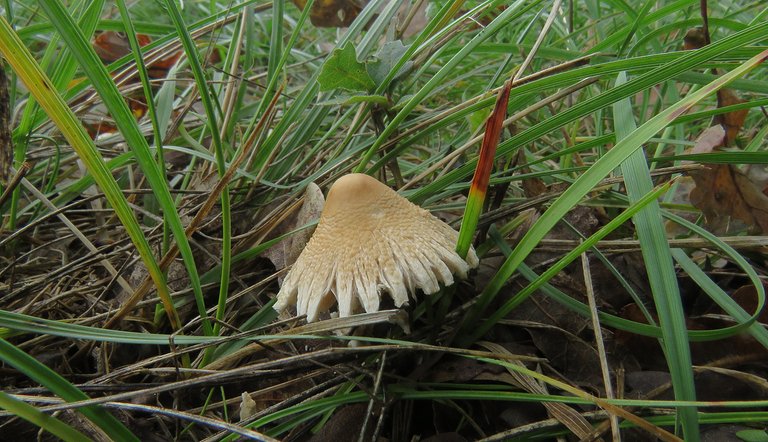 ... yesterday ... but first, I drove about 40 kilometers north and inland, to stretch my legs not so close to home ... and maybe see some fungi that I can't encounter in my seaside area.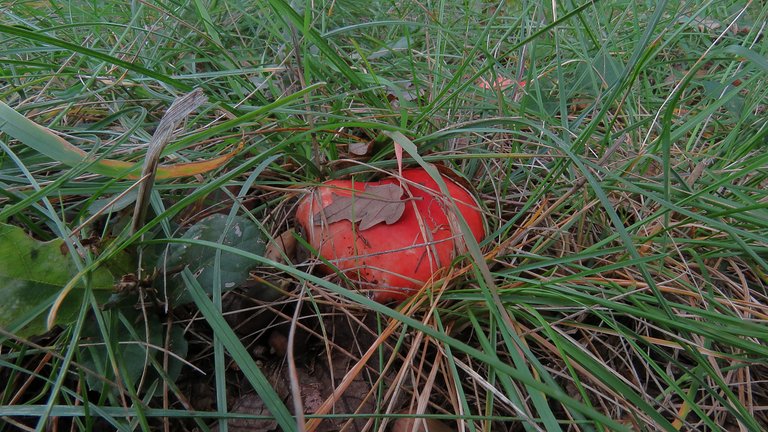 I was sniffing around along the edge of the oak forest ... and the meadow there had some colorful surprises hidden in the grass ...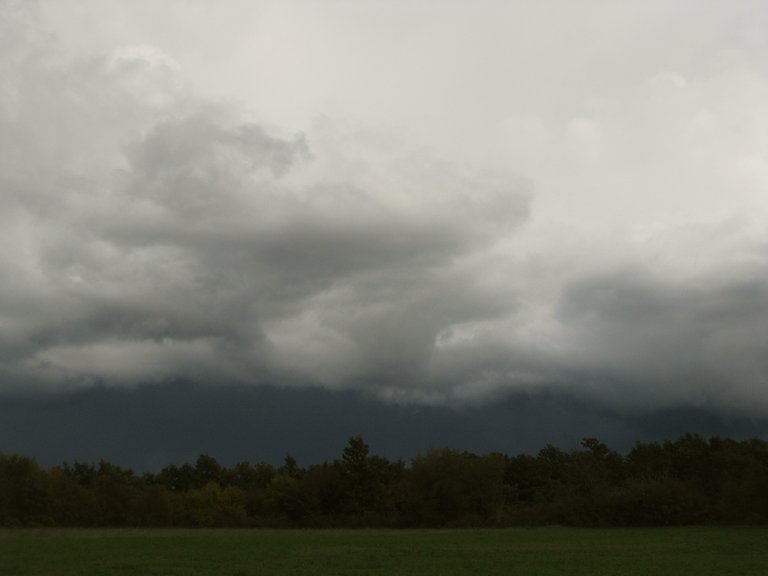 (Enlargeable)
... while the northern horizon looked pretty intimidating ... I could hear rumble after rumble coming out of these clouds every ten minutes or so.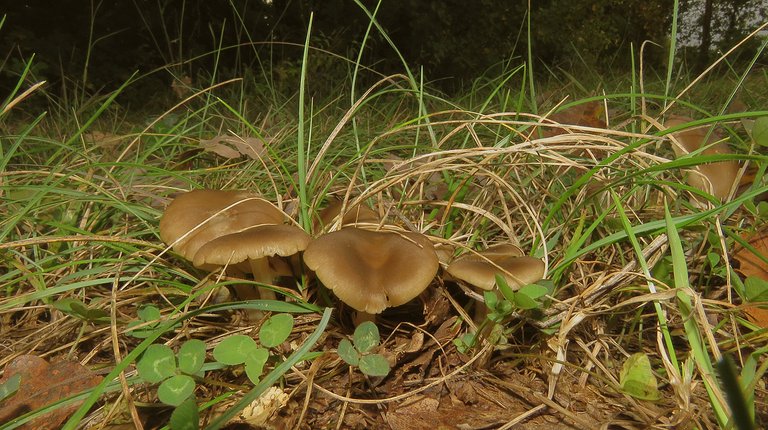 At first glance, it looked like there won't be much to photograph ... I didn't saw any mushroom at first, when I just got out of the car ...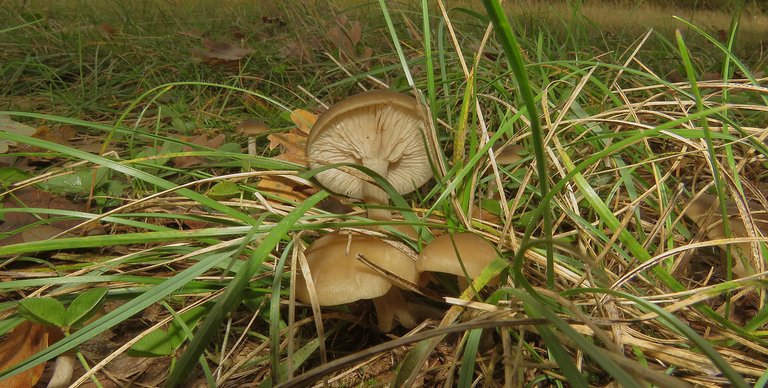 ... but when I sharpened my concentration and got in the mushroom hunting mood ... I discovered a nice variety of shapes and colors ...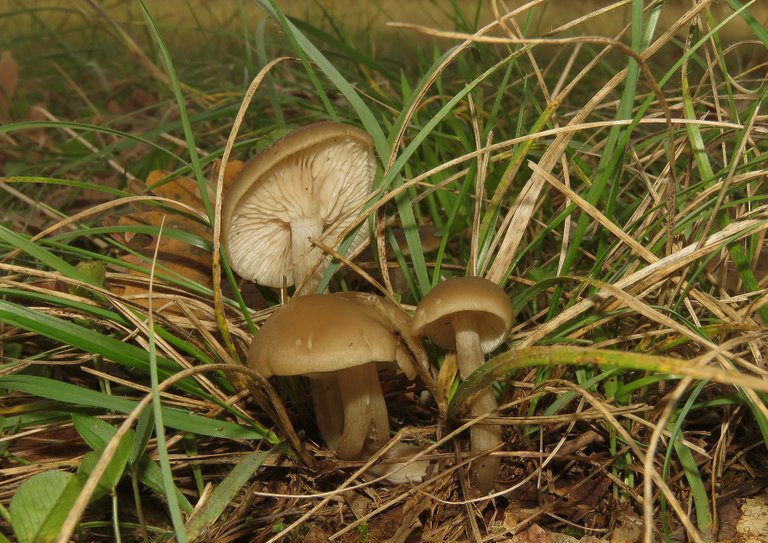 (Enlargeable)
... partially covered with grass ...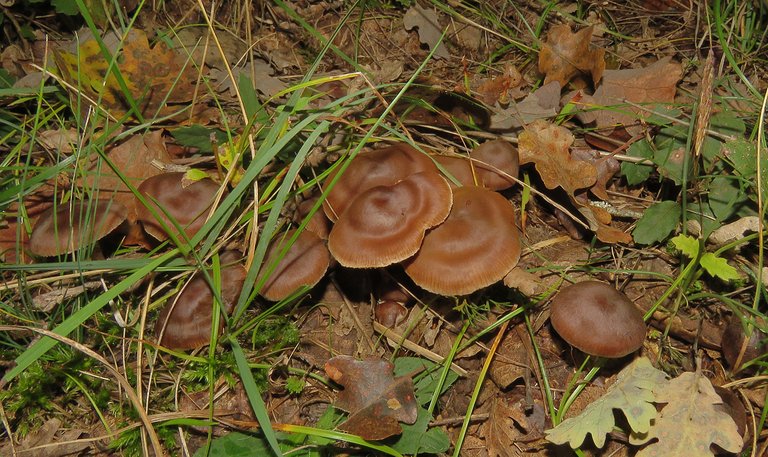 ... and camouflaged among the leaves fallen from the neighboring trees. Many of these mushrooms were hard to notice when seen from above.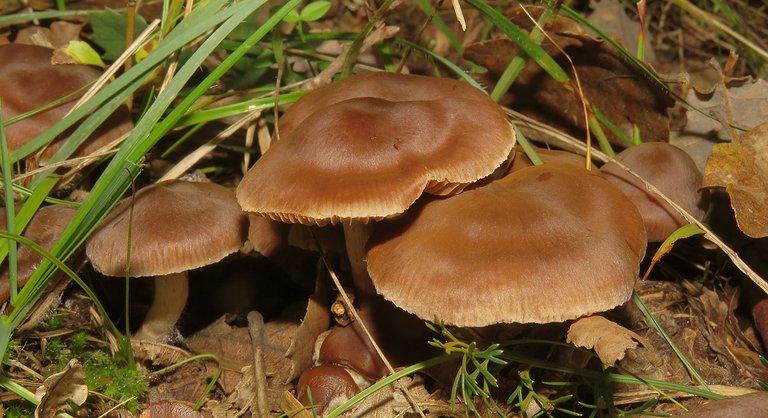 ... only from the sitting prospective ...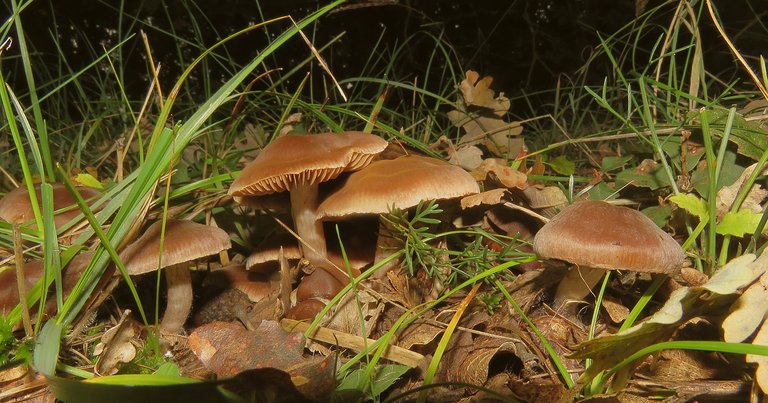 ... I was able to take some shots that looked cool enough.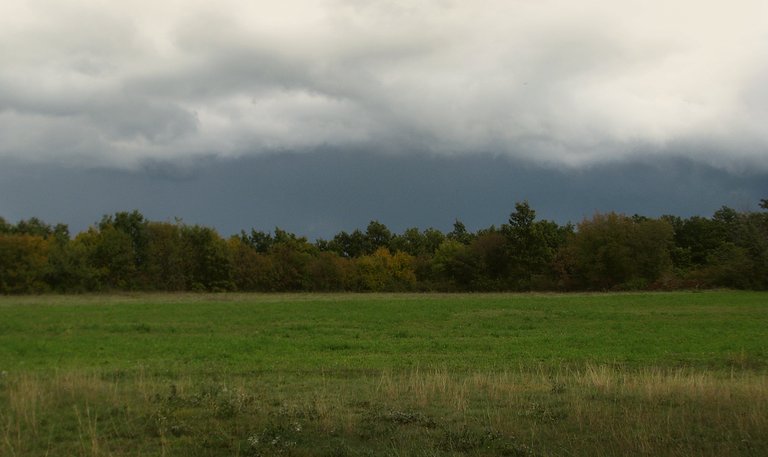 Meanwhile, the bad weather was slowly but steadily approaching ... and I had no idea what species these mushrooms are.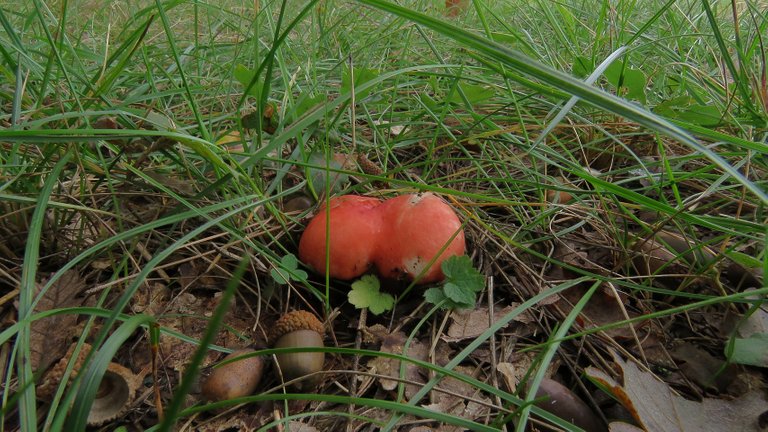 (Enlargeable)
This lovely red one is certainly a young Russula of some kind ... but with quite a few red Russula species around, I'm not sure which one exactly is this. You can see a few acorns near the mushroom on this photograph ...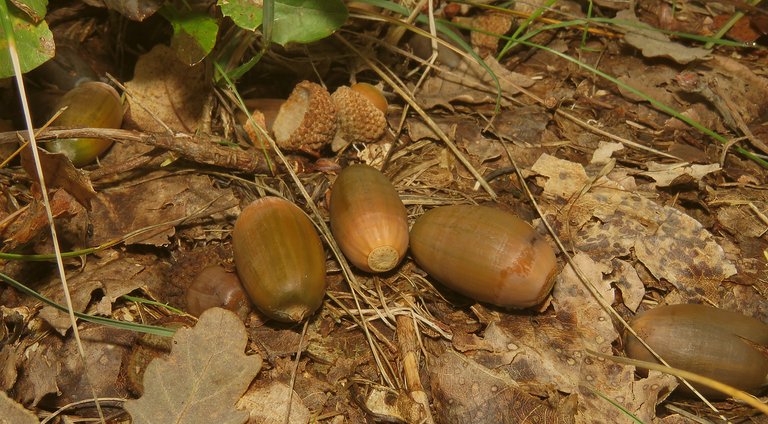 ... and since I like acorns ... I mean, I think they look cool ...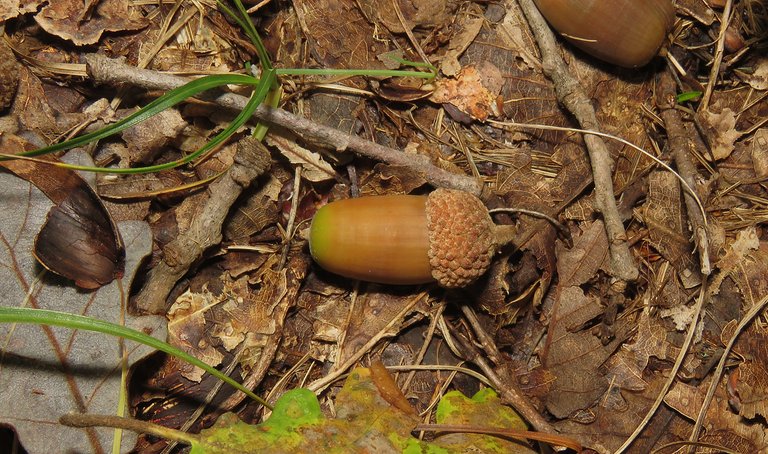 ... I took a few more shots with only acorns in the frame. All the acorn I saw on the ground that day were matured and brown ...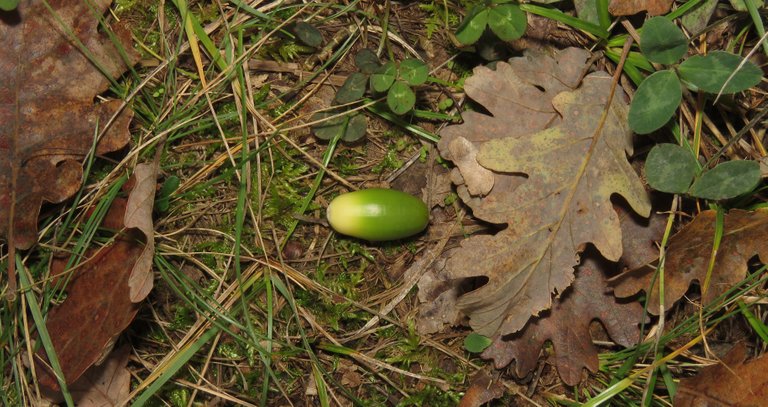 (Enlargeable)
... all but one ... since was only one, it looked like some extraordinary rarity ... there was something magical about this acorn ...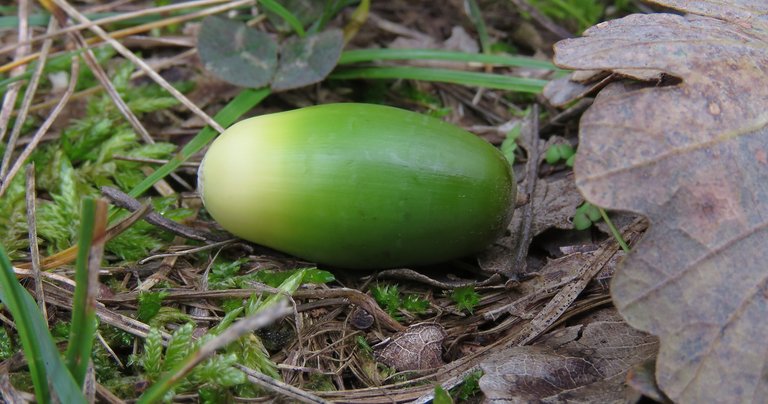 ... it felt like one of those rare items in video games - a mythical green acorn that gives a perception boost of 25, permanently increases stamina by 2 points ... and some say that can even resurrect the dead companions. Sometimes I like to pretend that I'm in the video game while walking around ... it's fun.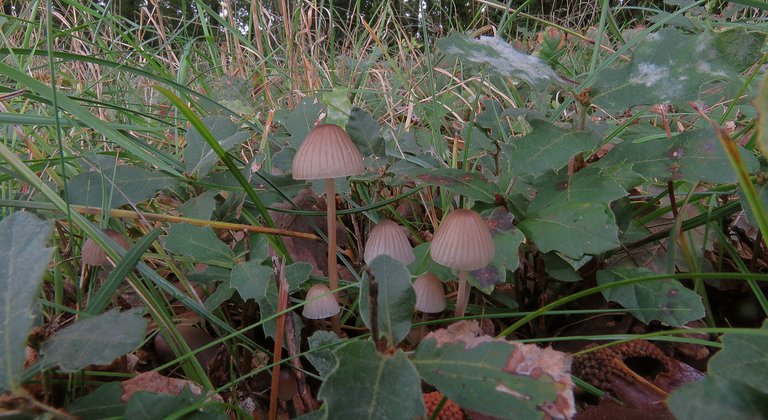 These elegant small mushrooms were growing among the young oak sprouts.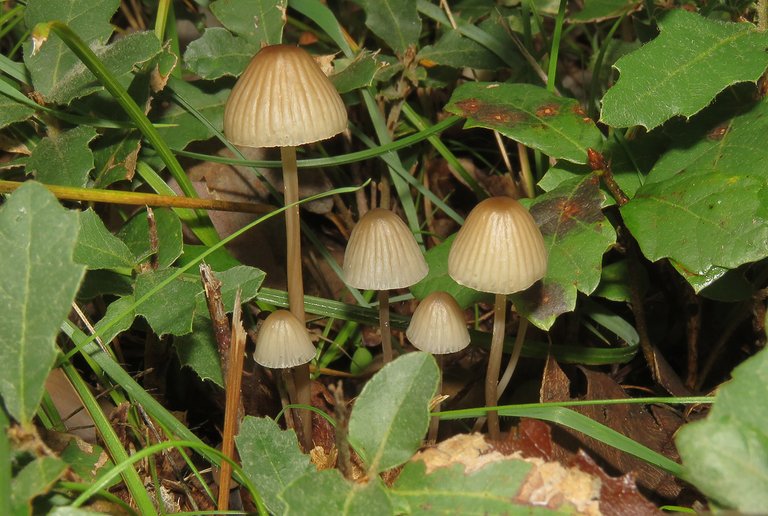 Here you can take a closer look ... and the flash is on, so the details are lit better.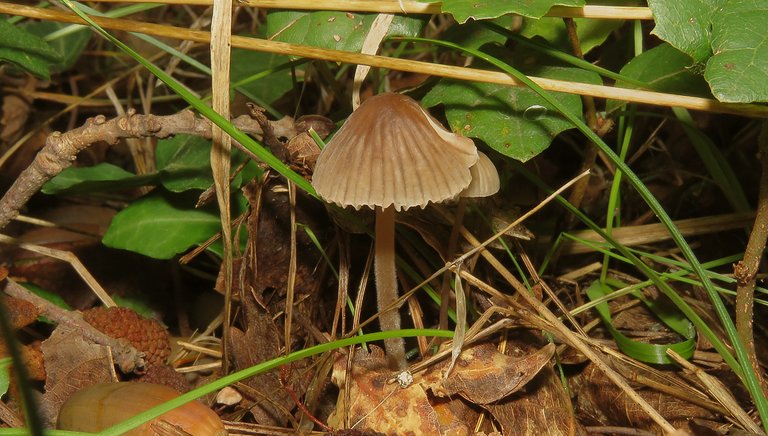 This looks like one more of that same species. While photographing up close these small mushrooms ...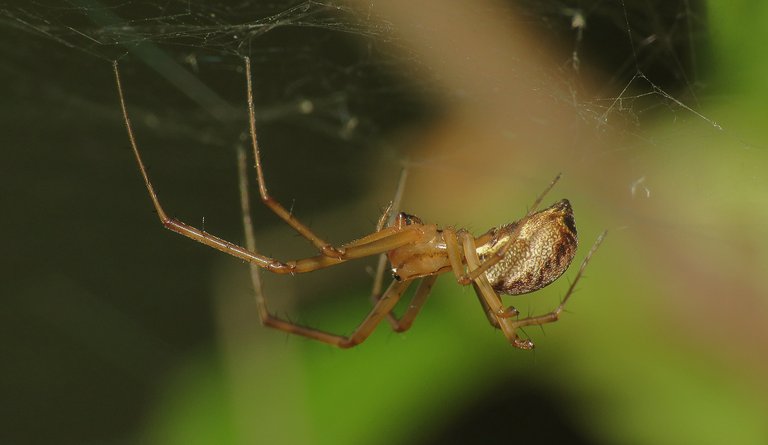 ... I noticed a minuscule spider ... hanging upside down on his horizontal web.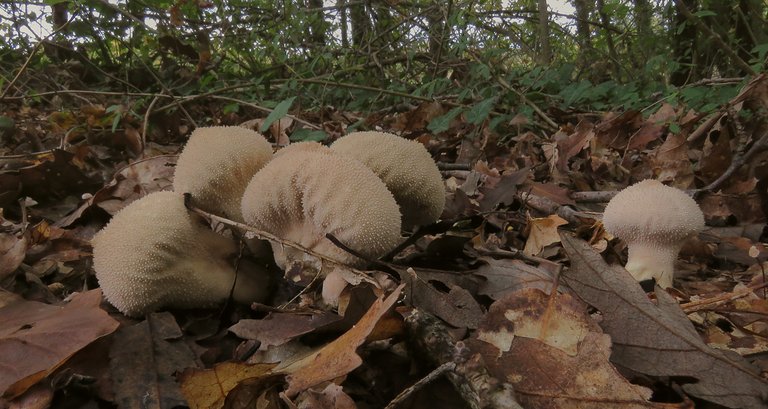 These puff mushrooms were growing under the first line of trees bordering the meadow.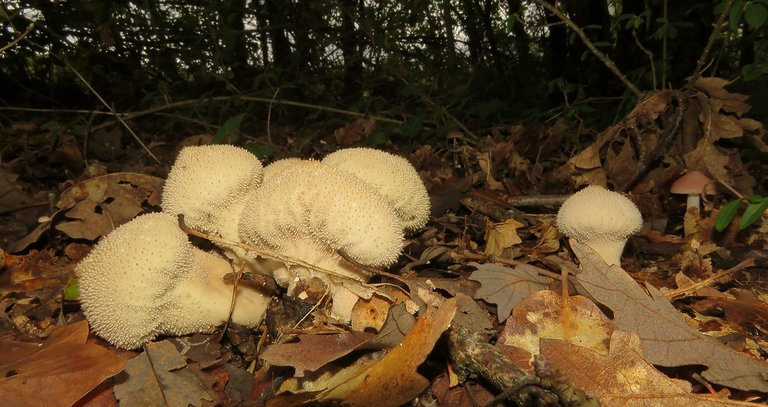 Here I switched the flash on ... to get a slightly different picture ... for no particular reason ... It was easy, so I did it - that's all. On the right edge of the photograph, behind the puffs, you can see an interesting pink mushroom.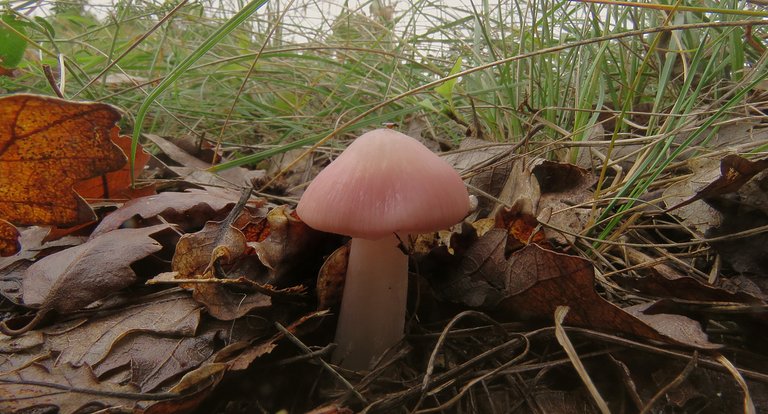 I found another one of those in the open ... on the meadow ... so I took this better shot with natural light.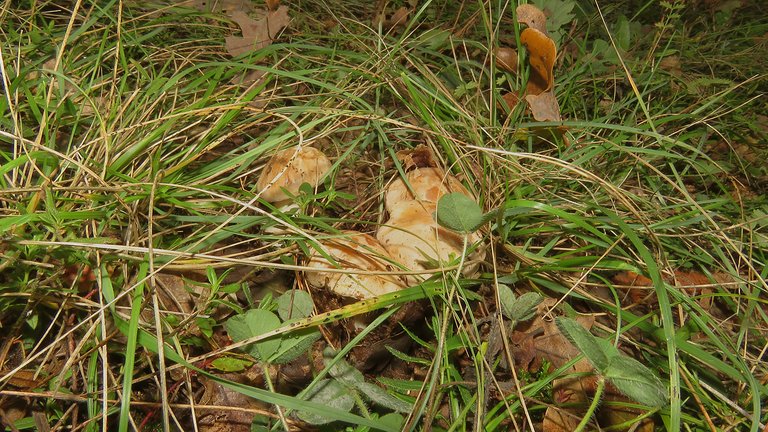 Here you can see ... I mean, barely see ... some other mushrooms hidden in the grass not far from there.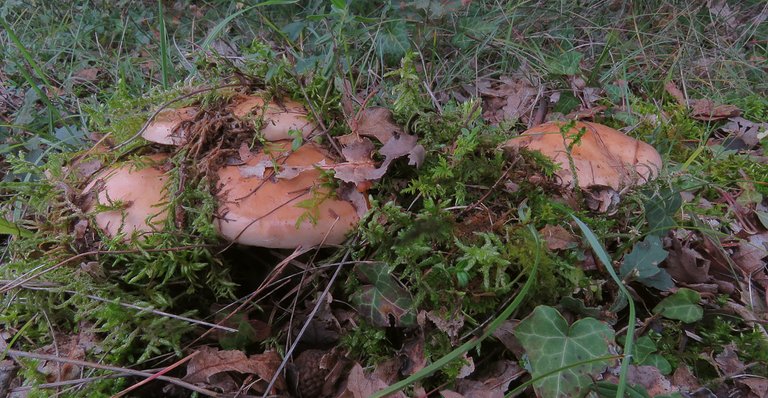 These robust mushrooms, the larger species in the post, are sprouting through the intricate carpet made of moss, fallen leaves and ivy ... on the following photograph ...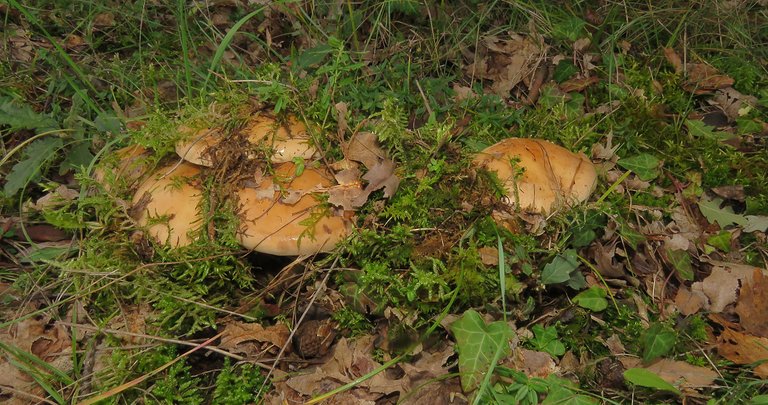 ... I turned the flash on ... and this time for a reason ...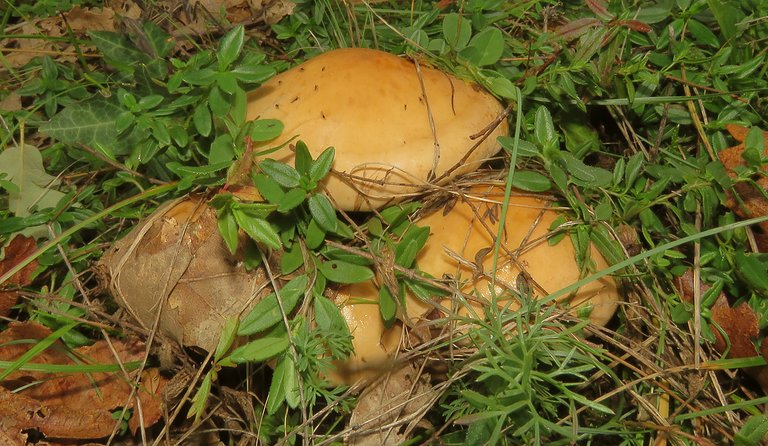 ... I needed more light to get an up close look at the minuscule black spots on the cap of one of the mushroom, the one on the top of the pile of mushrooms on this photograph.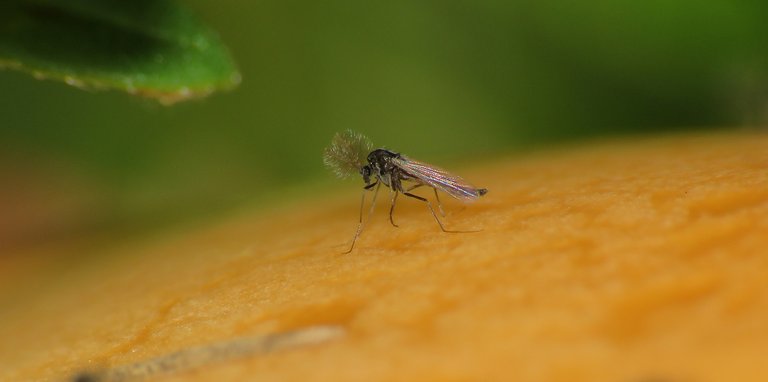 Through the macro lens I was able to see that these are some tiny, mosquito - like flies ...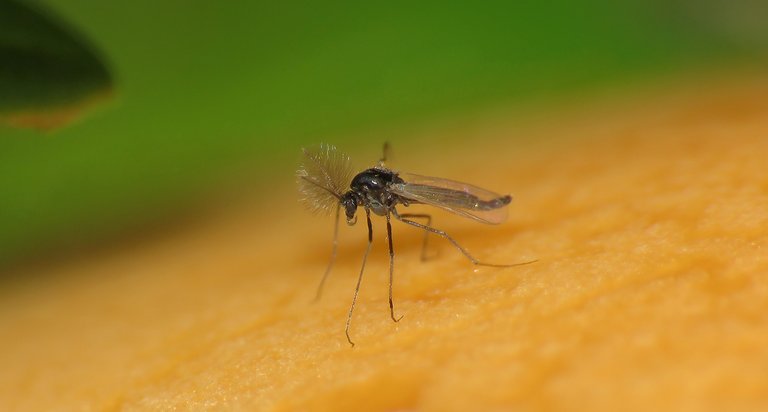 ... some midge, a species from the Chironomidae family.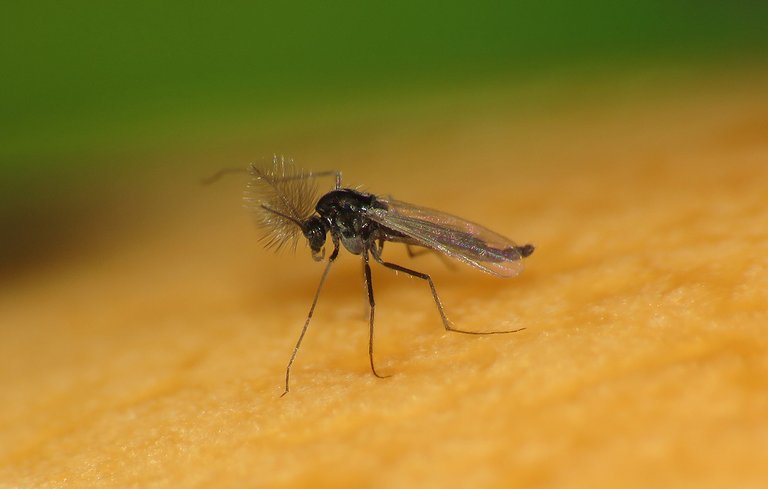 This one, with feathery antennae, is a male ...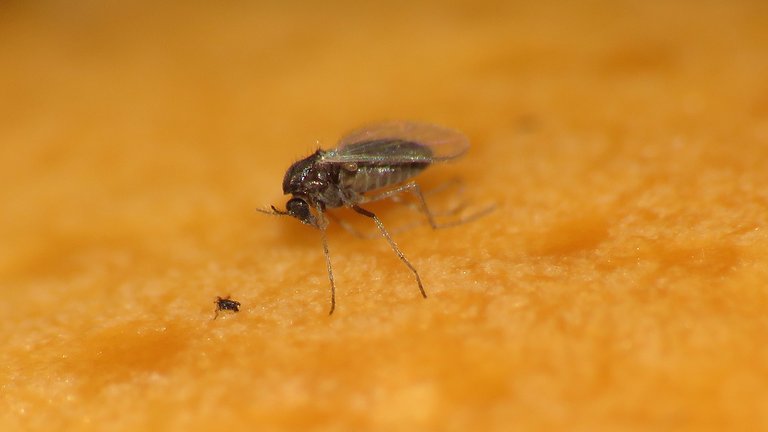 ... the females are slightly different ... and here you can see one.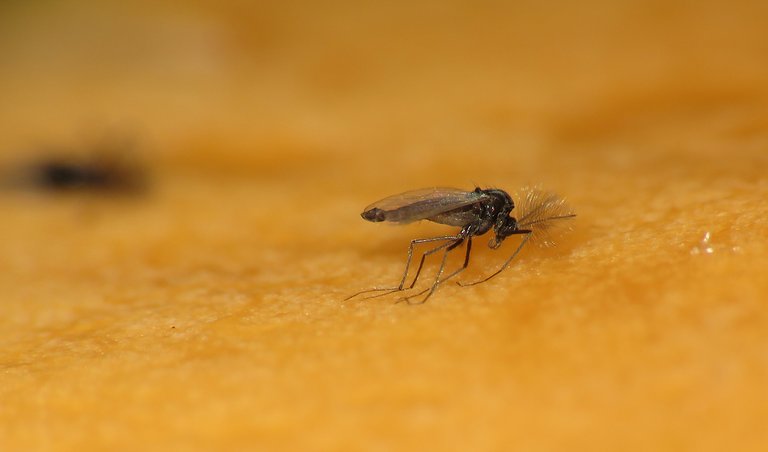 Many males were dead or dying. While I was busy taking these macro shots ...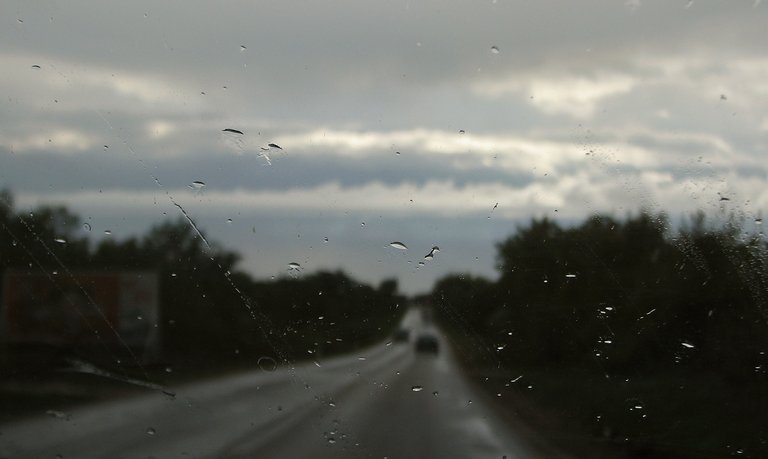 ... the first rain drops started to fall ... so I packed the photo - gear ... sat in my car, that was parked not far from there ...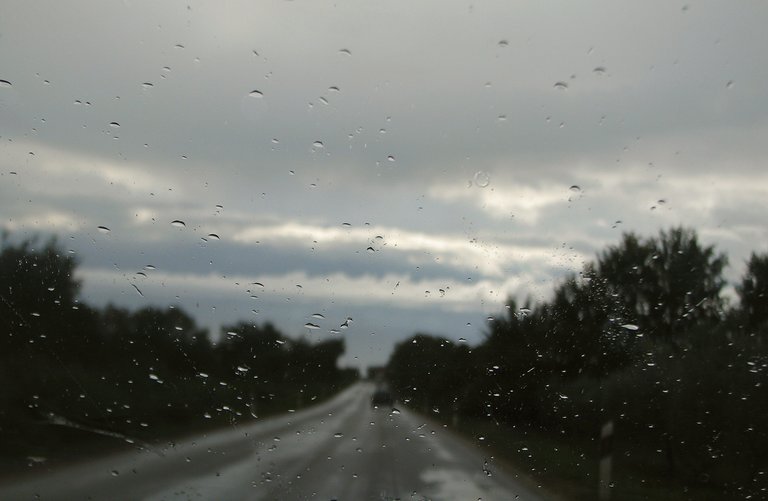 ... and drove along the country lane that leads south ...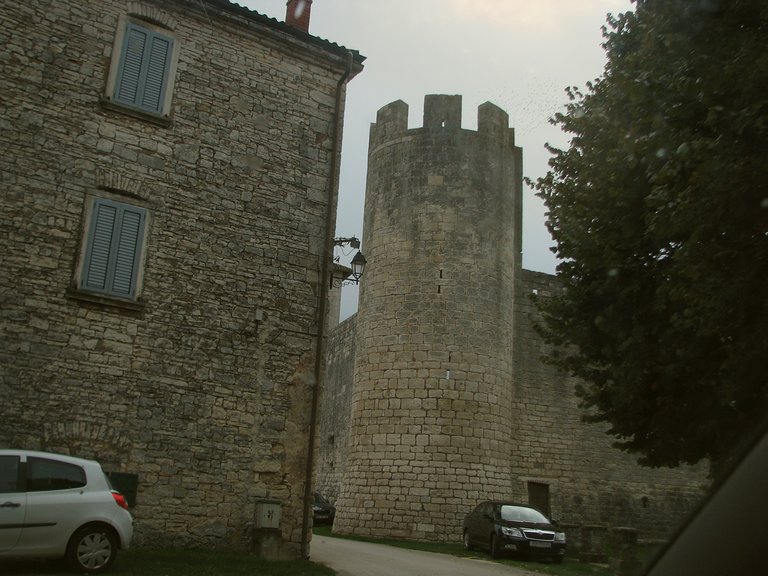 ... past the old castle in the town called Svetvinchenat ...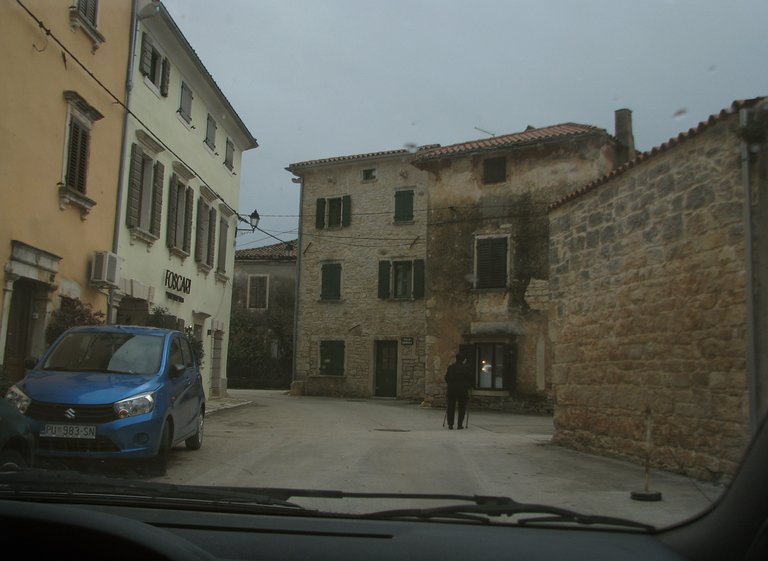 ... and some old houses in that town ...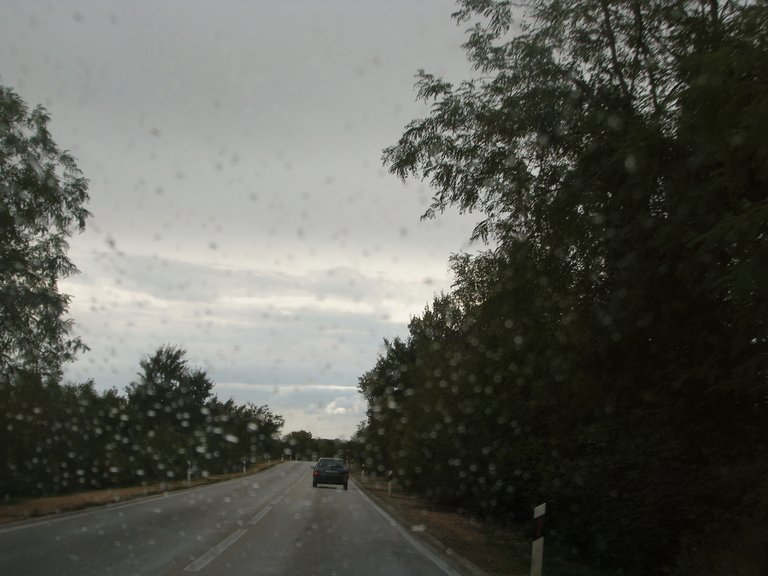 (Enlargeable)
... then on the road again ...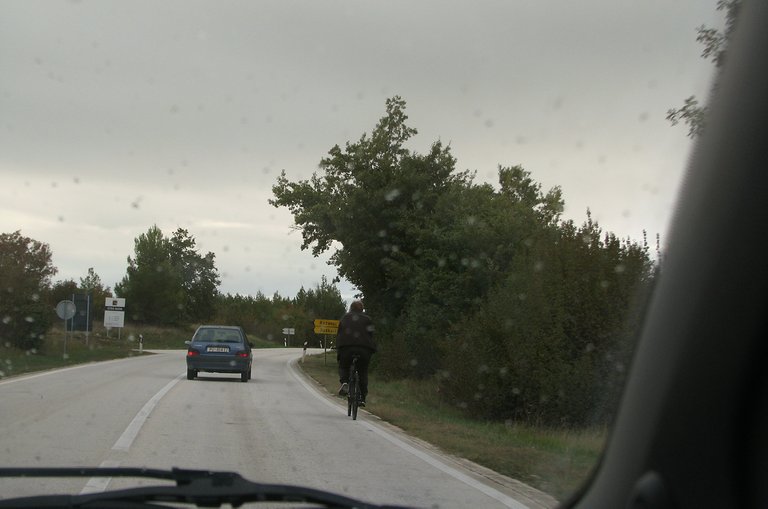 ... driving south all the way ...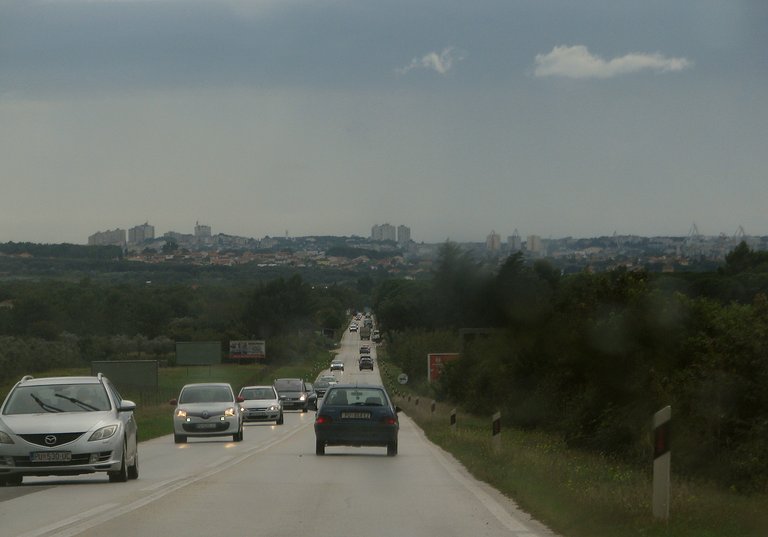 ... when I was approaching the city of Pula, only about 15 kilometers from home ... it was clear that I surpassed the rain ... my hometown was dry at my arrival ... but it was raining heavy that night ... and that's it ... this post ends here ... as always in these fungi ramblings on HIVE, the photographs are my work - THE END.