On the following photograph you can see the Clitocybe nuda.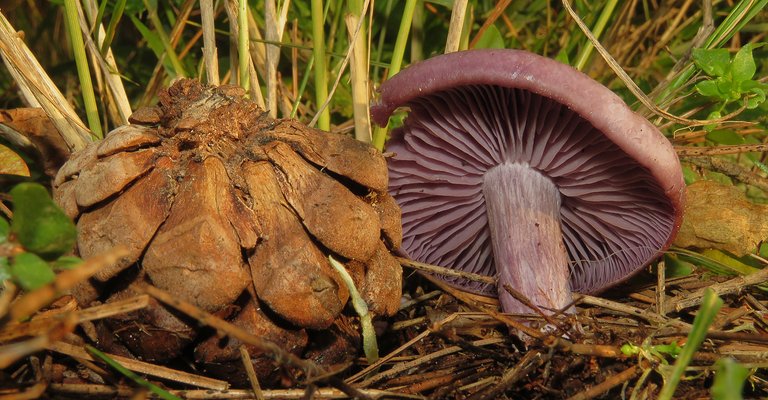 I found this colorful mushroom early this morning, under the pine tree ... just outside the city, after the last line of suburban homes. The atmosphere inside the small pine grove was humid and quite different from the conditions on the surrounding open areas ...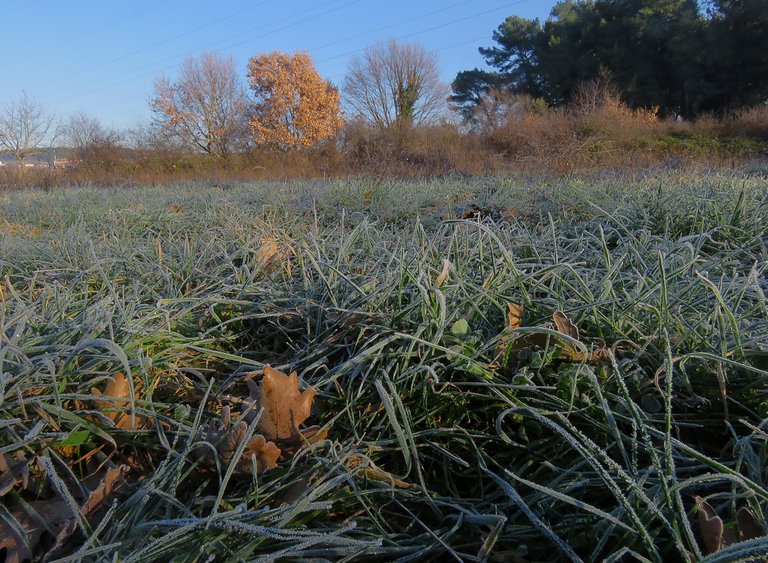 ... where the frost has covered the grass ...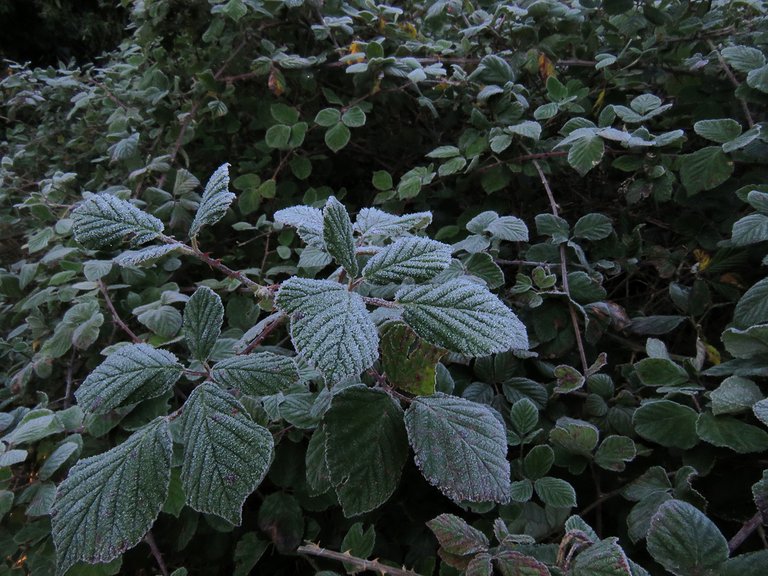 ... and shrubs along the paths and borders of the meadows.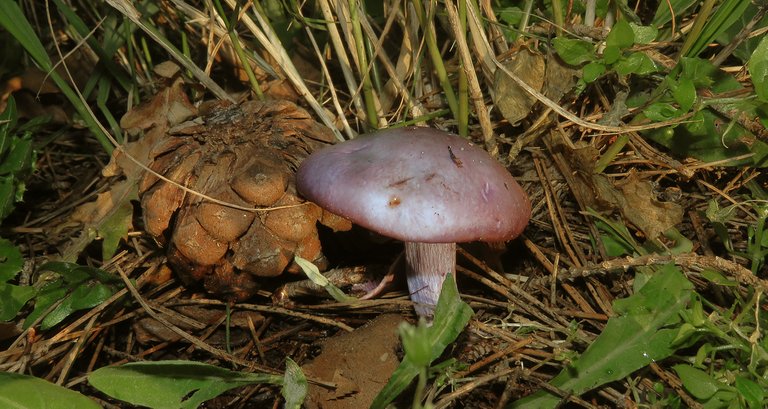 After taking a few shots of this beautiful mushrooms, the first one of its kind that I saw since 2017 or 2018 ...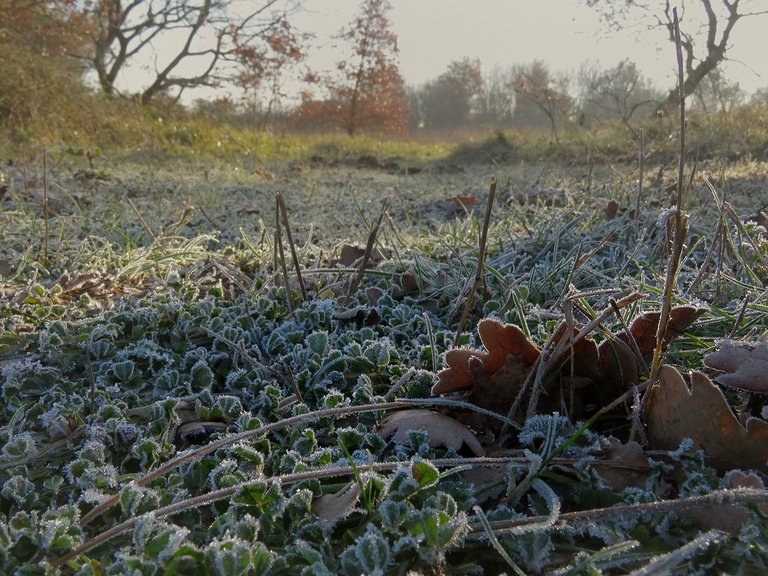 ... I continued across the meadow ...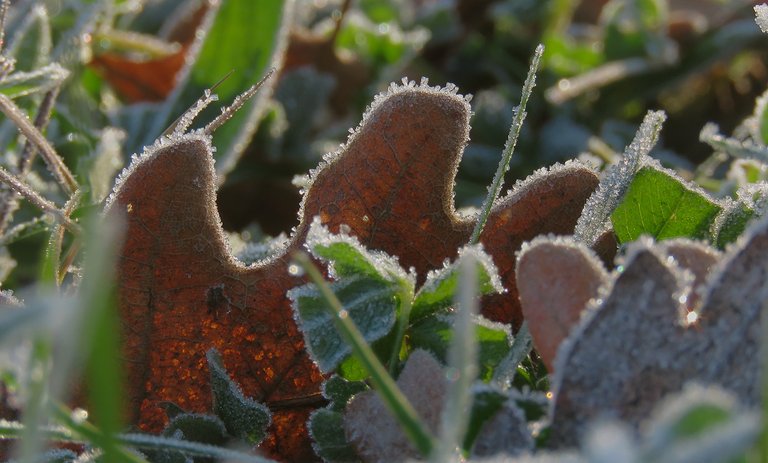 ... in search of small poetic details ...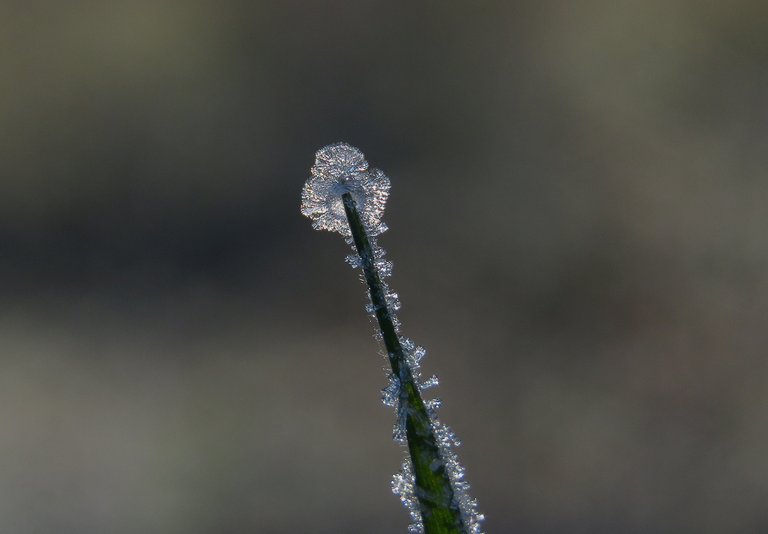 ... fascinated by the icy crystals ...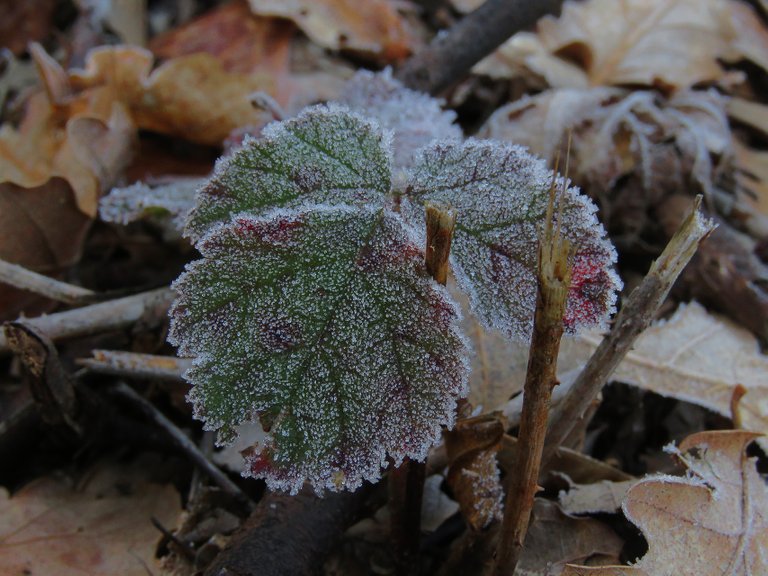 (Enlargeable)
... it was my 15 minutes of winter wonderland ... first frosty experience since the winter of 2020 ...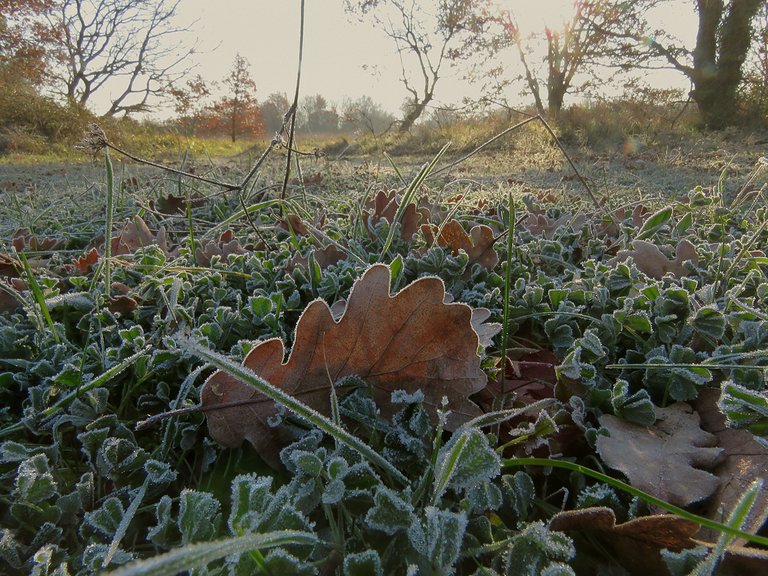 ... I didn't expect to see more fungi related stuff ... but ...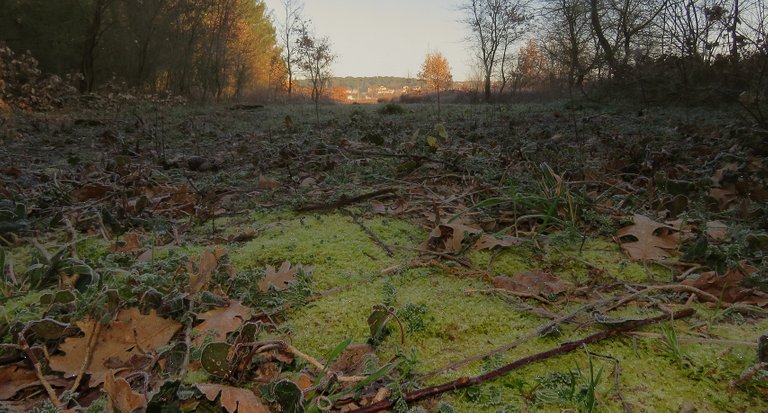 (Enlargeable)
... on one, recently cleared area on the border of the woods ...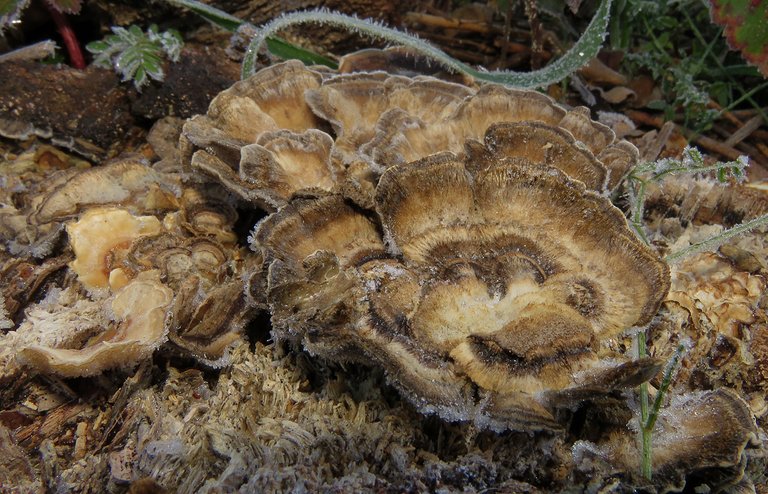 ... on the remains of an oak tree ... I found these Trametes versicolor ...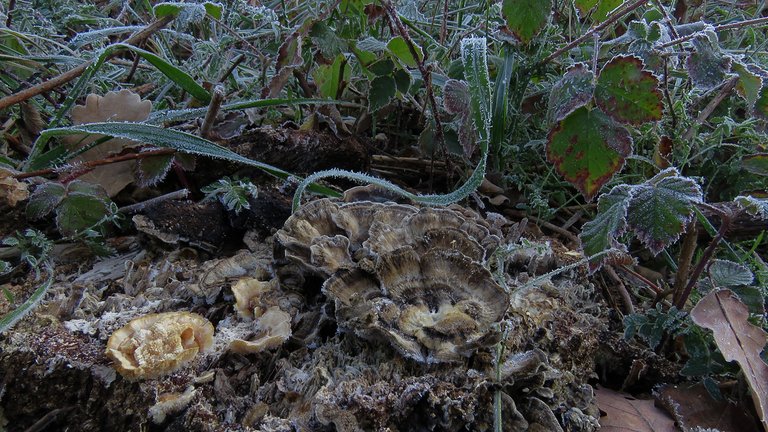 ... covered with frost.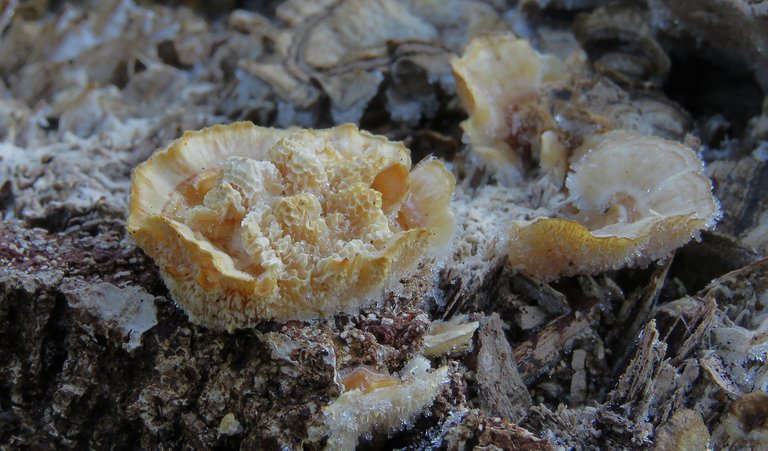 This young fruiting body has still elements of the spongy structure ... combined with the typical developed turkey tail shape. After these shots ...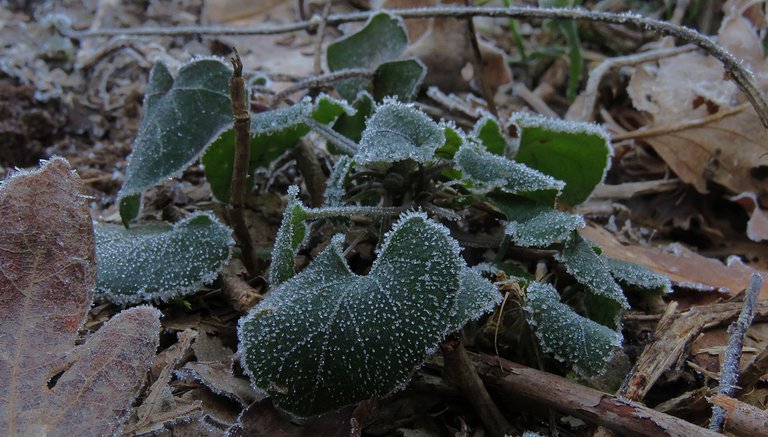 ... I continued ...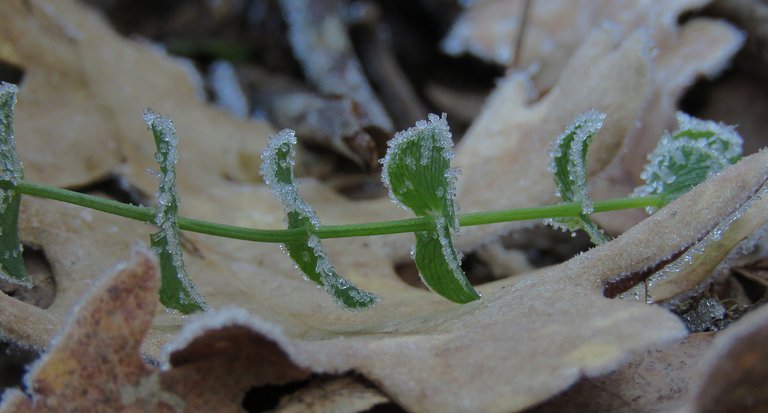 ... across the carpet made of fallen leaves ...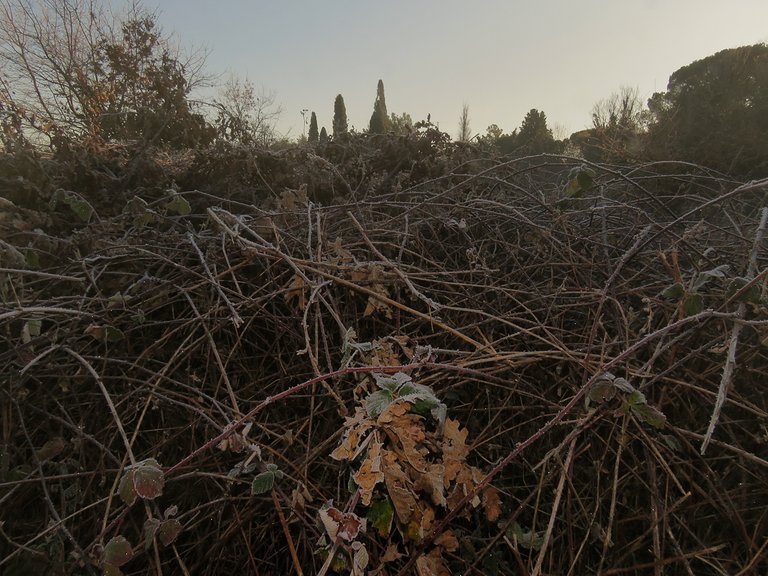 ... Surrounded by the thick, thorny wall of blackberry shrubs.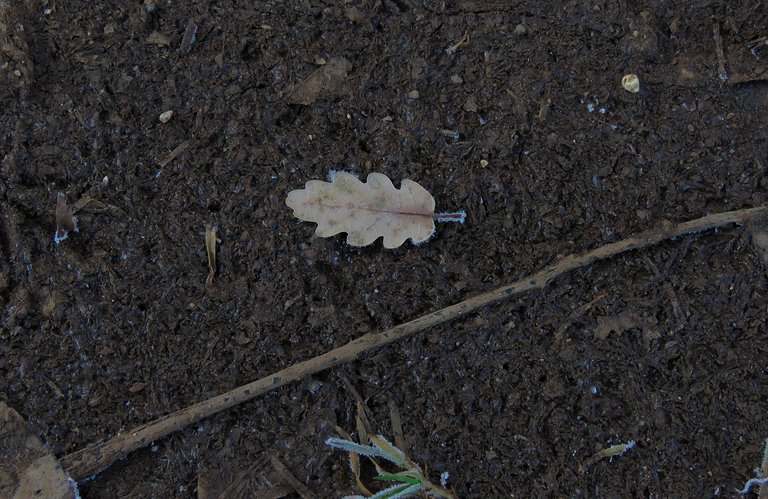 I took another shot in this area ... and then ... I entered the woods.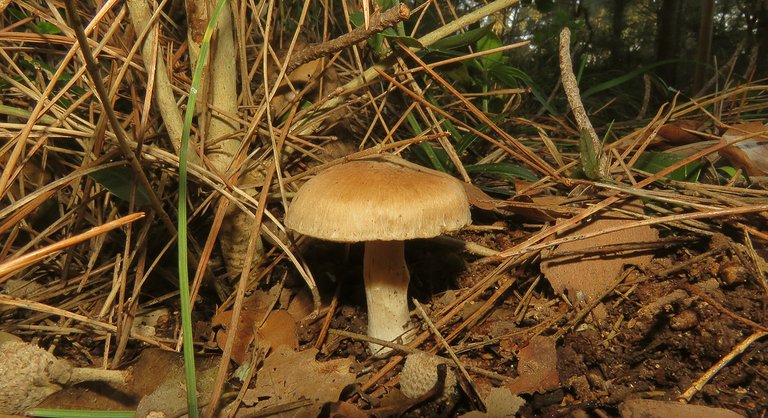 After a short walk under the trees, I found another mushroom in that frost - free area. I don't know the name of this species. Could be some kind of Cortinarius ... but that's just a vague idea :) not something to take seriously.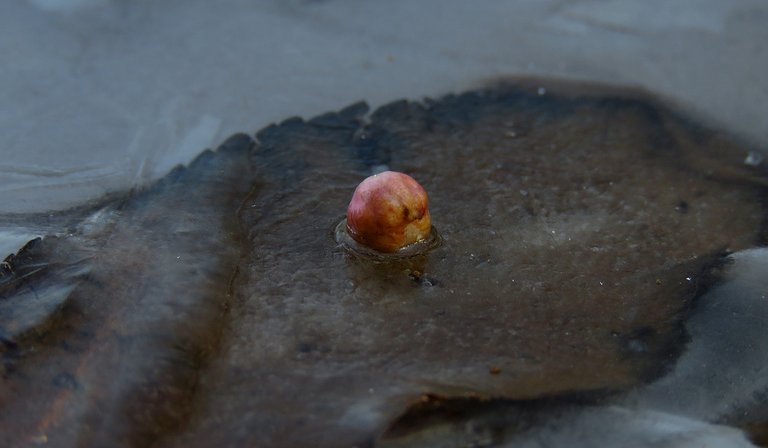 On my way back to the car ...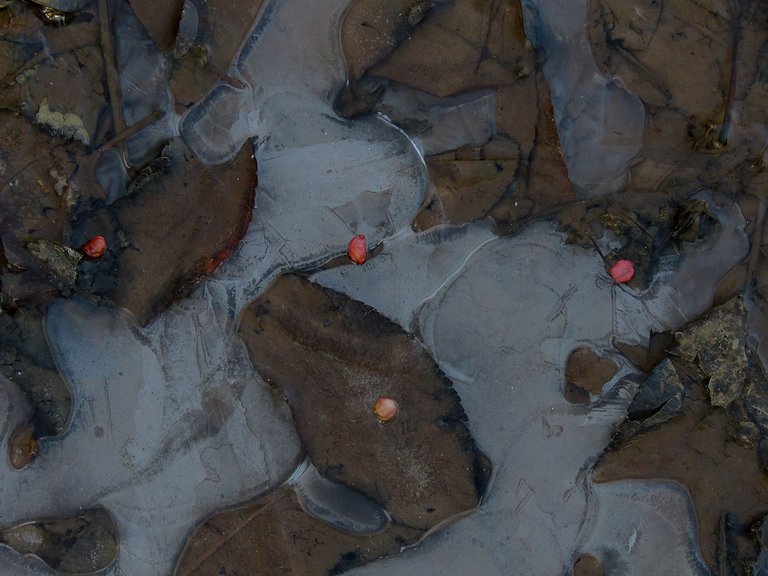 ... I found a bit of ice on the muddy trail ... and some colorful little things trapped in that ice ...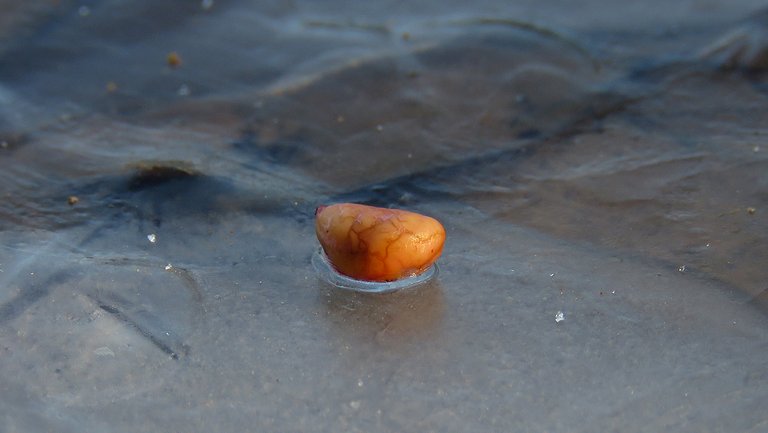 ... these small fruits ... or seeds ... looked very photogenic ...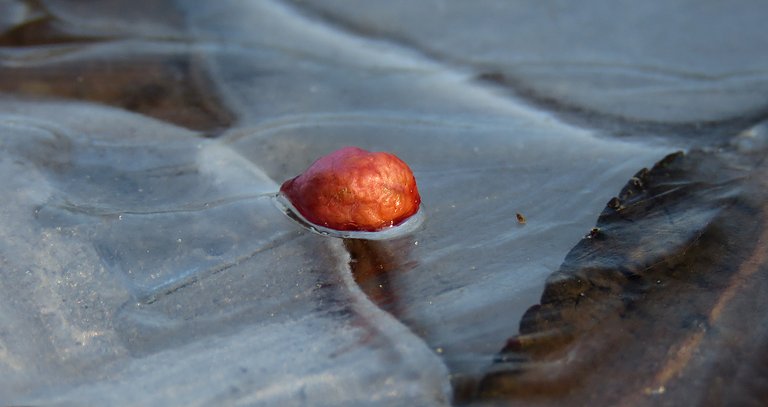 ... so I took these few shots for the end. As always in these posts on HIVE, the photographs are my work - THE END.