You would never expect where either...
Took the camera and the new lens downstairs to look for a new crop of mushrooms... I expected to find some after all the rain we've been having
True enough, I did find some... some of the usual kind (you're probably bored with those) around a tree stump, and... ahaaaaa.... more importantly, presenting........ these lil cuties!
Before anything else... this post is for @ewkaw's #FungiFriday!
(Lol... always thought it sounded like FunkyFriday!
I guess fungi... 🍄 ...are funky! 😄
---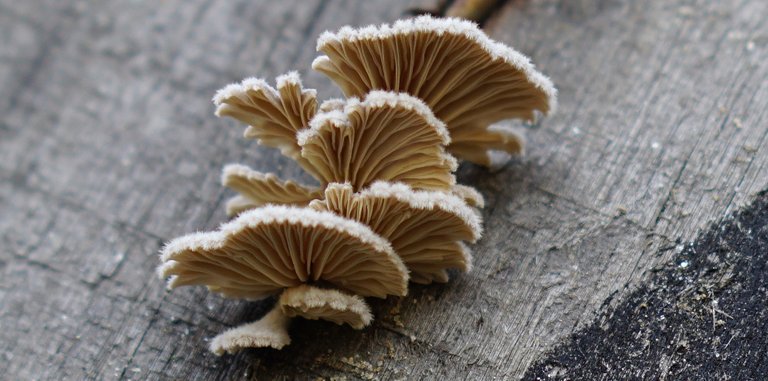 An extra tight shot
Just to show you how pretty these babies are
What gills!
And the edges are so furry....
They are babies too! In size, I mean
That largest one at the top is about 7-8mm across
It was a wonder I saw them at all...
---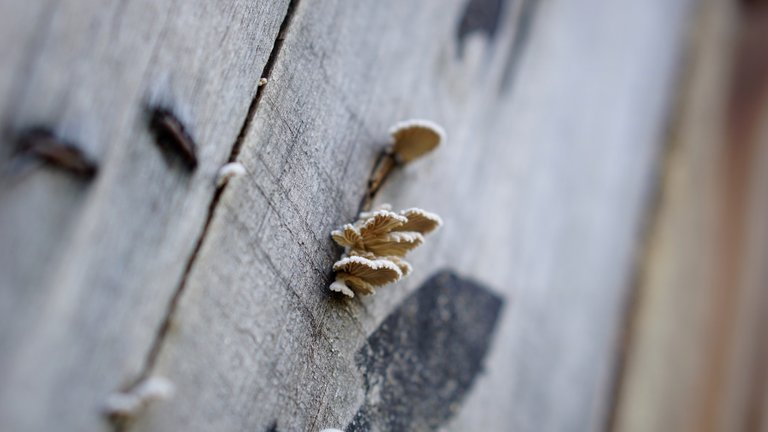 You know those wooden cable wheels/spools/reels??
Whatchamacallem...
Where electric or phone cables are wound around
They were doing some cable work here and there were some of these left around...
And that's where these babies were!
The wood grain even looked bigger than the shrooms! 😁
---
From afar, they looked like some cotton buds sprouting from the wood, and seams
Except some of them seem to look as if they had 'teeth'....
---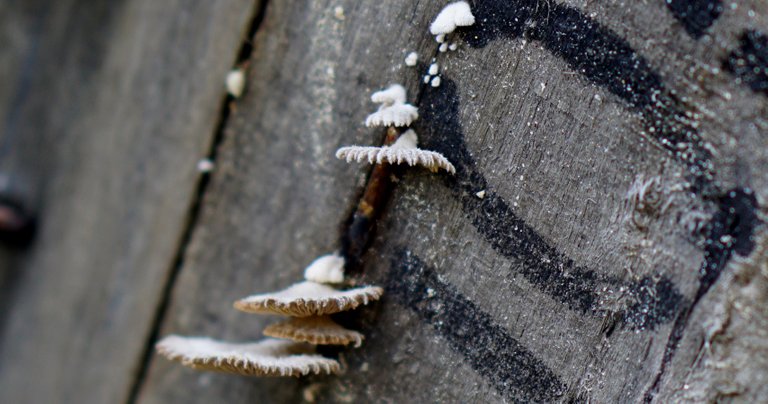 See....?!!!
Teeth!
Click into the shot and take a closer look...
Well, ok, ok... they are kinda furry edges
---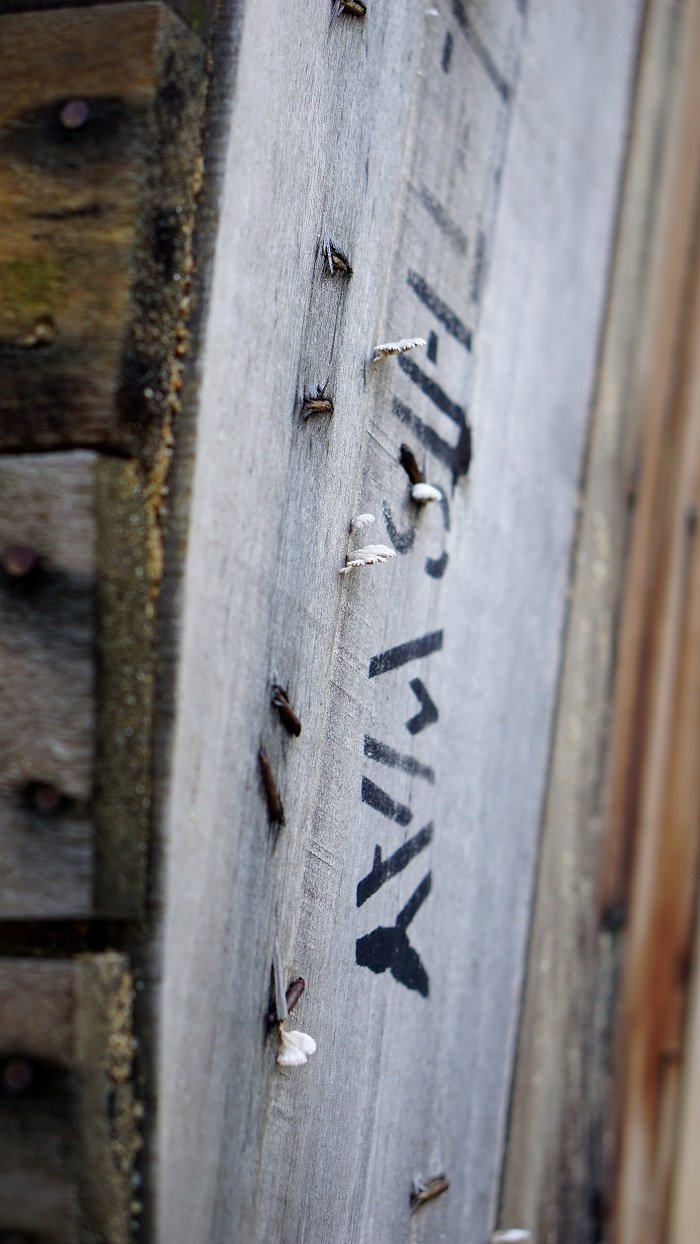 That's part of the wooden wheel
and how the shrooms looked like on it
If I zoomed out to the full wheel, you won't be able to see the fungi any more!
---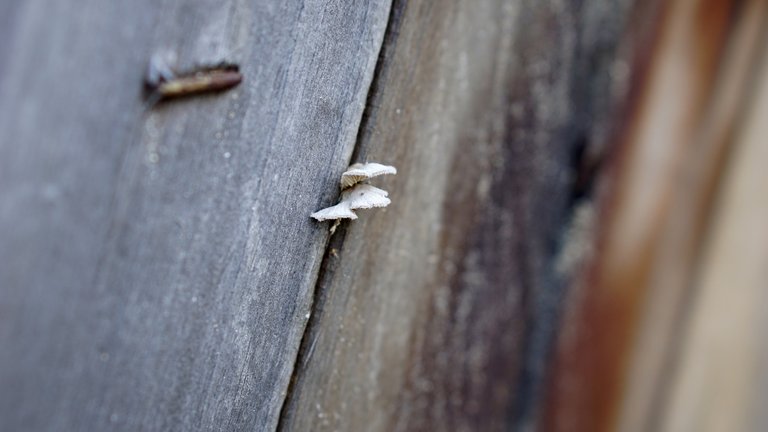 ---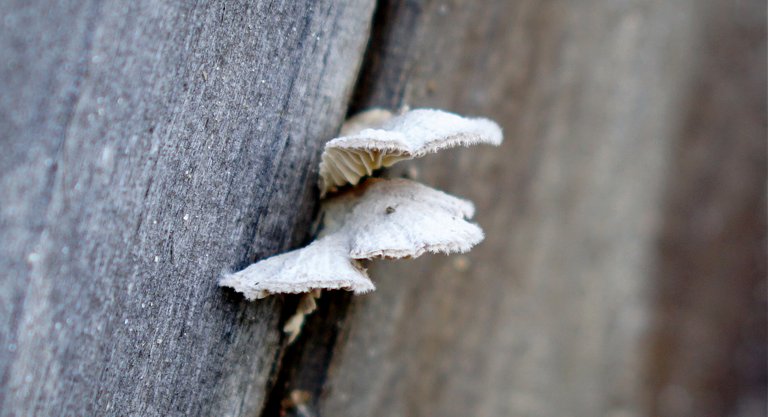 ---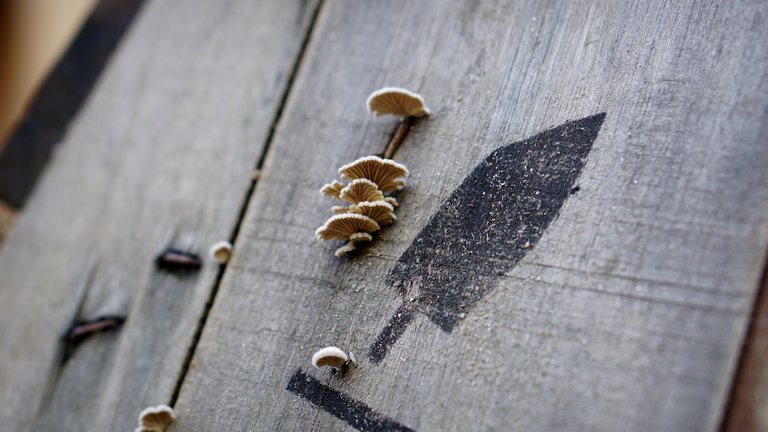 Happy FungiFriday, folks!
Remember... shrooms don't just grow on the ground...
Look up, and around... every once in awhile... 😉
---
Captured with SONY A5100 + Sony E 50mm f1.8 OSS lens | ©images & text my own | click image for fullscreen view
---
---