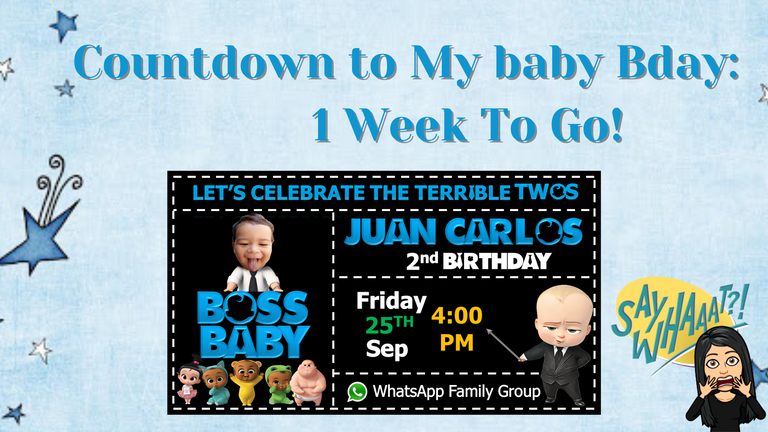 ---
---
Hi guys!
So, is officially 1 week away!! the big event of the year! My kid bday!!! Lol too many exclamations signs in one sentence but I am EXCITED!!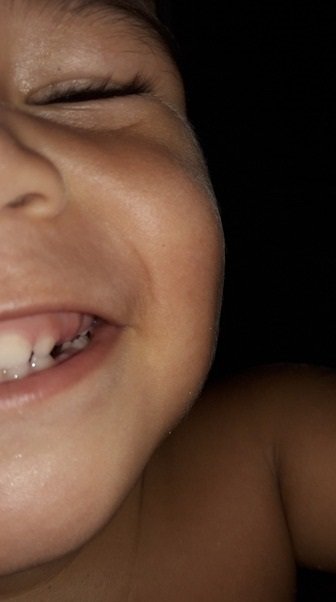 The Terrible Twos
Yeah, he is turning 2 and let me tell you nobody says nothing about the terrible one, everybody makes you think they go bananas when they turn 2 but my kid is crazy and terrible since a long time ago I think since he turn like 10 months old he loss his marbles or something I tell you this kid is CRAZY!!!
To be honest I just think he is too cute to be normal so he compensates his cuteness with some craziness.
He is still not talking tho, and i keep trying for him to say some words the one that he does says is Dad (in spanish Papá) and this is obviously something that makes my boyfriend feel like he wont the battle of who the kid loves more, but it doesn't matter i know even tho he still doesn't want to say mom that he is capable just lazy to speak!
Really, i do think is just laziness, he even started to say Water way back when he was like 1 year old but he then stopped and hasn't said it anymore in a couple of months. Anyways i want him to talk now but i know i will miss this days when he really gets the talking starting cause I know then he will not stop! lol
In my last post about planning his Bday I said I didn't had anything ready and well we have advance some with…
The Planning of The Celebration
We now have almost all the ingredients for the cake, yay!!! My boyfriend friend who is making it gave us the list and we went yesterday looking for them, I had saved 20 HBD and we manage to buy almost all (we had to buy some diapers too)
Here is what she asked us to buy: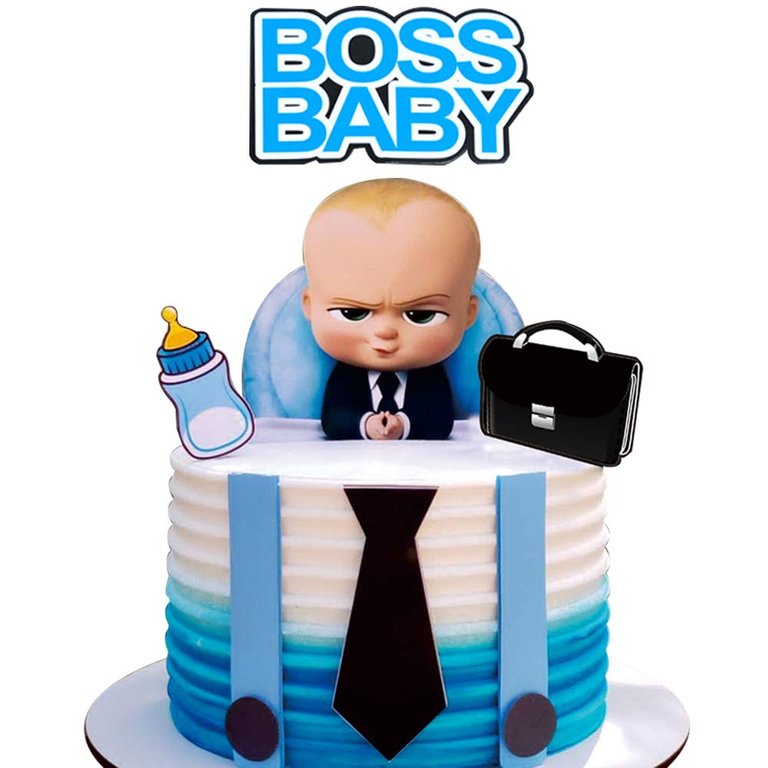 For the Cake
1Kg Wheat Flour. – 0.9$
750gr Butter. – 2$
1Kg Sugar. – 0.45$
12 Eggs. – 1.5$
100gr Cacao Powder. – 1.35$
1Ltr Milk. – 0.4$
For the Frosting
1Kg Powder Sugar. – 3.45$ (this was the most expensive of all)
500gr Unsalted Butter. – 1.15$
12 Oreos. – 1$
220gr Condensed Milk. – 1$
For her work
She is charging us 5$ cause she is going to be putting other stuff like colors and using her oven to cook the cake which means using her gas to cook it.
Also, for the cake we needed the toppers
That is the print of the Boss Baby cartoon, the number 2, the black Tie and I want the Kid's name too. – 5$
Giving all the Cake related Stuff A grant total of 23.2$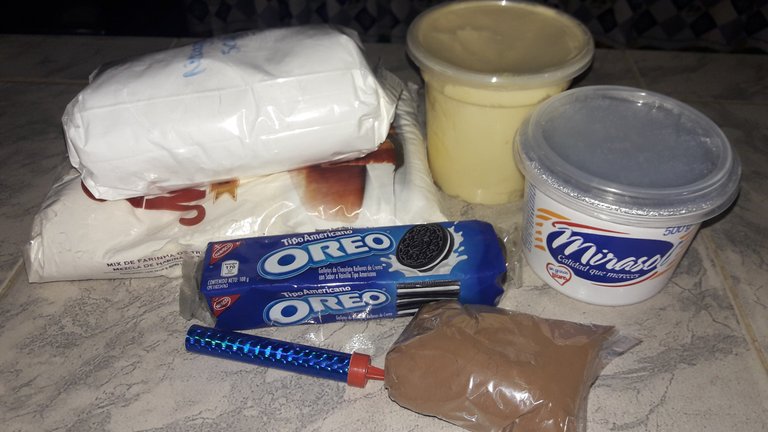 We manage to get almost everything we still need to buy the Milk, the Condensed Milk and Eggs, but the most expensive stuff is already done!! Also, we paid 3$ for some of the prints for the toppers we still need to finish paying those and the hand work of the girl doing the cake. So, we still need to pay 10$ out of those 23$ but we have until Wednesday to so!
The Decorations
In this subject I am behind I want to do a simple but nice decoration just to take pictures because we really aren't having a party or any kind of get together nobody is coming over.
My boyfriend got him the Number 2 balloon and the candle for a 2$ and we have blue balloons from last year to use, I need to still figure out how to make the letters and the black tie, this has me suffering cause to be honest I have zero skills in decorations or any crafty things and I will have not help at all so, yeah i am scare to screw things up.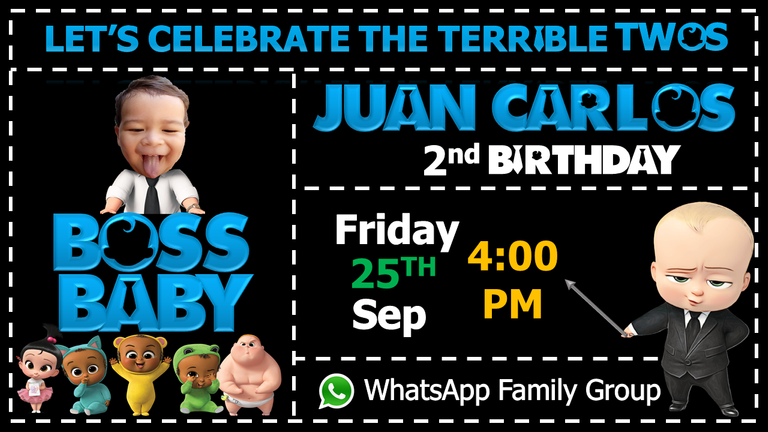 Virtual Party
Since we can afford to have a party and covid times doesn't actually allows not even smalls get togethers we are going to be having a virtual party! Lol I even made the invitations already! Is just a conference call I hope we can manage to do with my family so they can sing Happy Birthday to the kid.
Paying it all with Hive
I have been using @reward.app to get more liquid and that way I don't have to do any power down. I have never since I got to the blockchain have done a power down to pay for anything and that makes me feel so proud! Not that I think is wrong to do, after all is your money and you do with it as you please but, I have managed to come up with the money I have needed without doing a power down and that for me is really important. That is why I have been using reward.app this week in several (not all) the posts, I don't like to use too much of the service since I'm a strong believer in growing your HP not only to show your support for the blockchain but to also have more influence in governance and to have a better value for your upvotes.
Keep in mind that not only I have to buy stuff for my kid bday but I also have to buy food to eat and diapers so yeah, I had to use the reward.app, to be able to manage to get it all.
I hope to start with the decorations work tomorrow at least to try and figure out how to do the letters for his name I will document the whole thing to keep you updated wish me luck!!
---
As always, thank you very much for reading me and
I hope to read your comments!
---
Picture Credit: All images are of my property unless said otherwise and the emojis are made with Bitmoji.com!
---
Proud Member and Supporter of The Minnow Support Project, If You Are Not Yet on The Community What Are You Waiting For?? CLICK below!!!

---
---
😗 Follow me on my Other Social Media...❗️⬇️⬇️⬇️⬇️

---