(ESP/ENG) Daily Challenge: #MomLife ||| Semana 27 - Día 6, ¿Qué tipo de mamá te gustaría ser? | Week 27 - Day 6, What kind of mom would you like to be?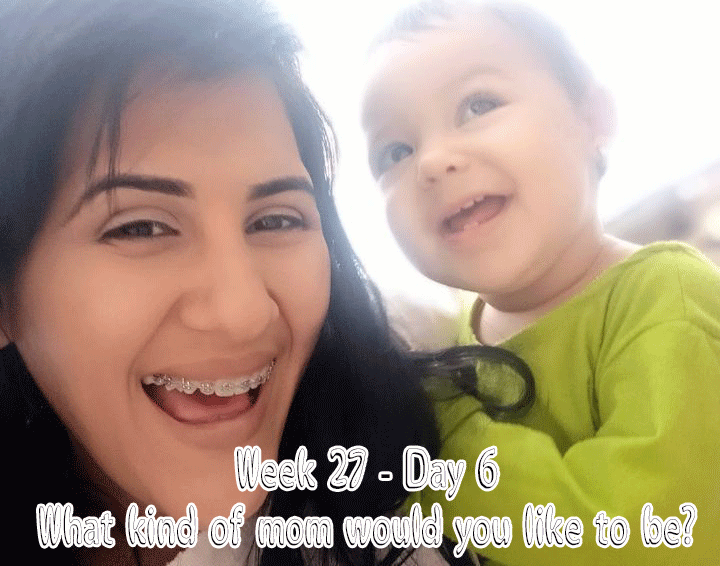 Hola mis queridas mamás y queridos papás, feliz viernes hoy me toca hablarles de la semana 27 día 6 del #MomLife, esta vez me toca dar respuesta a la pregunta es la siguiente ¿Qué tipo de mamá te gustaría ser?, desde que supe que iba a ser mamá siempre me pregunte qué tipo de mamá quiero ser yo? Y es que la verdad tuve muchos ejemplos a mi alrededor y por vivencia propia puedo decir que amo mucho a mi mamá pero de cierta forma siento que su tuvo sus fallas a la hora de criarnos, de que manera, como por ejemplo la falta de comunicación y el ocultarnos algunas cosas cotidianas de la vida, como la muerte de una persona o una mascota.
Hello my dear moms and dads, happy Friday, today it's my turn to tell you about week 27 day 6 of #MomLife, this time it's my turn to answer the question "What kind of mom would you like to be? Since I knew I was going to be a mom I always asked myself what kind of mom I want to be, and the truth is that I had many examples around me and from my own experience I can say that I love my mom very much but in a way I feel that she had her faults when raising us, such as the lack of communication and hiding some everyday things in life, like the death of a person or a pet.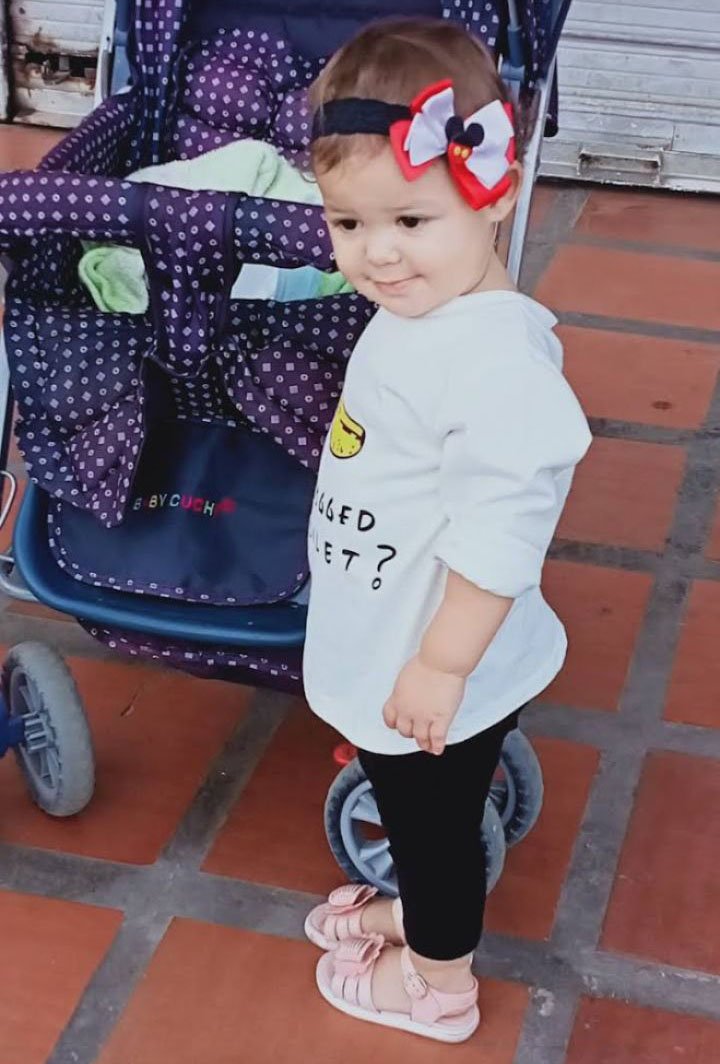 El hacernos sentir en un mundo rosa, mi mamá es una persona que no le gusta atormentar a los niños y por eso siempre evito esos momentos, pero creo que hablar con la verdad es mucho mejor, que andar inventando historias, yo siempre dije que cuando tuviese un hijo iba a haber mucha comunicación entre nosotros y me encargaría de siempre hablarle con la verdad.
Making us feel in a pink world, my mom is a person who does not like to torment the children and that is why I always avoid those moments, but I believe that speaking the truth is much better than making up stories, I always said that when I had a child there would be a lot of communication between us and I would make sure to always speak the truth.
Y se que seria diferente desde que tome la decisión de amamantar y Alissandra tiene 1 año y 3 meses y sigue tomando pecho (todo el mundo me crítico, nadie me apoyo) pero con que lo haga mi esposo ya es más que suficiente, no tienes idea lo lindo que es que tu hija te mire profundamente mientras toma tema, que te acaricie, que exista esa conexión, desde ese momento supe que sería diferente, mi hija significa tanto en mi vida, que mantiene mamitis aguda, ella siempre quiere estar a mi lado y a mi me encanta, muchos me decían que me arrepentiría porque es muy duro que no me deje hacer nada, pero es que está época no durará toda la vida esto es un momento fugaz, por eso disfruto cada segundo de mi bebé porque yo sé que esto es temporal y ya dentro de poco está grande y será independiente, por eso quiero que conozca muchas cosas.
And I know it would be different since I made the decision to breastfeed and Alissandra is 1 year and 3 months old and still breastfeeding (everyone criticizes me, no one supports me) but with my husband doing it is more than enough, you have no idea how nice it is that your daughter looks at you deeply while taking subject, that caresses you, that there is that connection, from that moment I knew it would be different, my daughter means so much in my life, She always wants to be by my side and I love it, many people told me that I would regret it because it is very hard that she does not let me do anything, but this time will not last a lifetime, this is a fleeting moment, so I enjoy every second of my baby because I know that this is temporary and soon she will be big and independent, so I want her to know many things.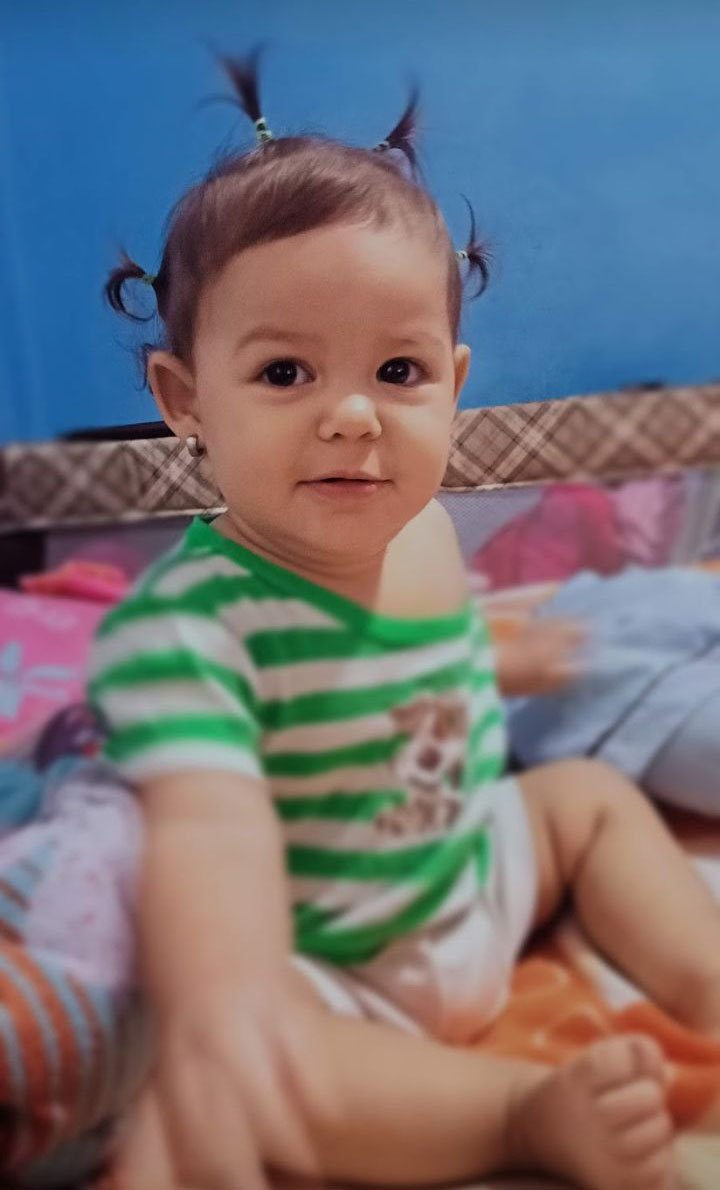 Que vida todas sus etapas a mi lado porque siempre pienso apoyarla, aunque la tenga que regañar, de igual forma la apoyaré y le seguiré demostrando mi amor, la regañare cuando sea necesario, la preparare para el futuro, que aprenda que una mujer no tiene que depender de un hombre, que tenemos que ser unas damas, pero nunca atrevidas, que es mejor ser honesta, que vivir de mentira, que los estudios es lo que tenemos y con eso nos defendemos y es que tengo tantas cosas por decirle, tanto que hablar, quiero que cada una de sus etapas las viva cuando le corresponda, no quiero forzarla a nada, quiero ser una mamá que le enseñe el valor de la vida.
I want her to live all her stages by my side because I will always support her, even if I have to scold her, in the same way I will support her and I will continue to show her my love, I will scold her when necessary, I will prepare her for the future, that she learns that a woman does not have to depend on a man, that we have to be ladies, but never daring, that it is better to be honest than to live a lie, that studies are what we have and that is what we defend ourselves with, I have so many things to tell her, so much to talk about, I want her to live each one of her stages when it corresponds to her, I don't want to force her to anything, I want to be a mother who teaches her the value of life.
Porque si yo hubiese sabido antes que la vida es tan corta ,yo no hubiese perdido tanto tiempo en mi casa, en mi cuarto, durmiendo y viendo televisión, mi gente la vida es muy corta como para no disfrutar cada cosa que vivimos así que aprendamos y no desaprovechemos las oportunidades.
Because if I had known before that life is so short, I would not have wasted so much time at home, in my room, sleeping and watching TV, my people, life is too short not to enjoy everything we live so let's learn and not waste the opportunities.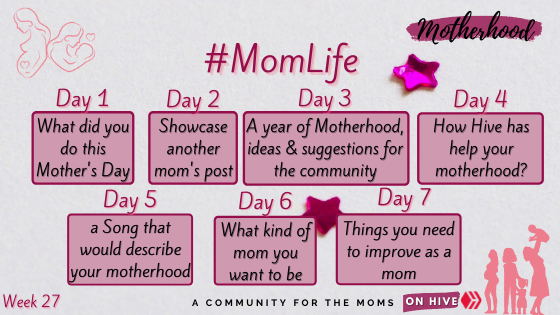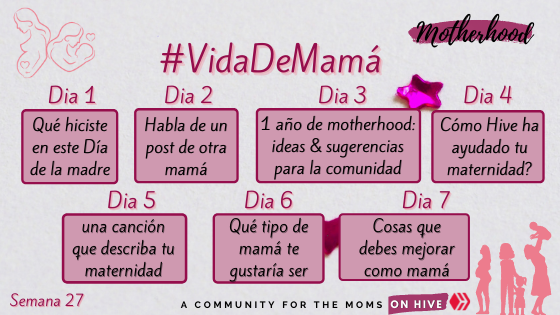 Recursos Utilizados | Resources Used
La imagen del banner fue editada con la aplicación Photoshop CS6| The image of the banner was edited with the Photoshop CS6 application

Las imágenes del divisor y semanario de preguntas, fueron tomadas de la comunidad Motherhood | The images of the divider and weekly questionnaire were taken from the Motherhood

Traducido con www.DeepL.com | Translated with www.DeepL.com/Translator





---
---