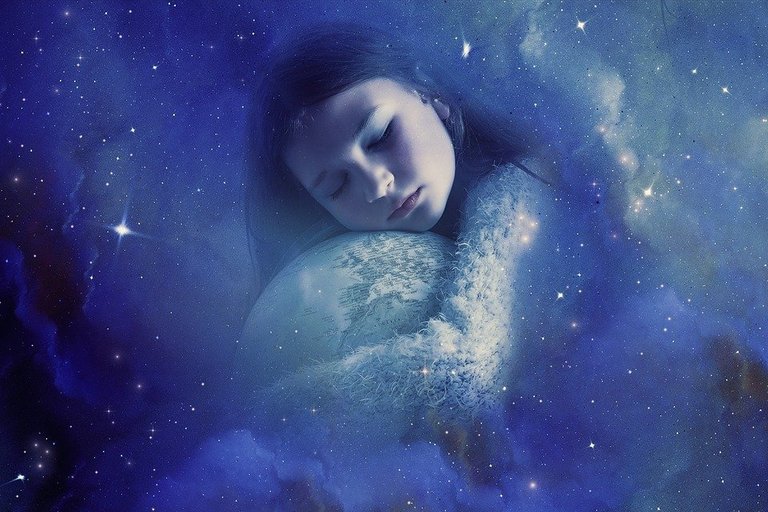 Desde mi mundo azul agradezco la vida que me diste,
doy las gracias por tu amor, por tu alegría,
por simplemente ser mi mamá.
From my blue world, I thank you for the life you gave me,
I thank you for your love, for your joy,
for simply being my mom.
Fuente de la imàgen principal en Pixabay | Source of the main image on Pixabay

Desde mi mundo azul, tan solo puedo sentir que la luz está en mis ojos, cuando veo así, el mundo azul. Azul maravilloso del cielo, del mar, del agua infinita. Ese azul donde me siento calientito aquí dentro del vientre de esa maravillosa mujer que durante nueve meses me mima, me cuida.
Se acuesta y se levanta pensando siempre en mí y en ese tierno momento en que me tenga entre sus brazos y mis ojos se crucen con los de ella para sellar un amor infinito, el amor más bonito que pueda existir. Desde mi mundo azul me arrullas, me acunas, me cantas, me amas. Y aunque yo no te diga ni una sola palabra, siempre estás allí, cuidándome, esperando una palabra, un gesto mío.
No te atreves a abrazarme. Sabes que no me gusta pero no porque no te quiera, sino porque soy así y porque quizás en mi mundo azul no existen los abrazos pero si las miradas y las tuyas siempre están llenas de amor y hermosos sentimientos. A veces te veo angustiada y hasta triste.
Te preocupas por mí. Me sientes lejos, y no es así. Desde mi mundo azul eres un hada blanca muy hermosa, de esas que con tan solo sentir su presencia me hace sentir seguro, en casa, donde siempre quiero vivir.
Haces tanto por mì y a veces creo que te doy tan poco. Pero tú siempre me haces sentir que no es así. Que para ti soy el mundo, la vida, tu vida. Eres ese pedazo de cielo que me abraza y me cobija, con el que cierro los ojos y aunque no salga una palabra de mis labios, sé que sientes que te amo y me siento feliz de que seas mi mamá.
Ese ángel que en la Tierra, me ha sabido cuidar. Me ha hecho salir adelante para que crezca y sienta que mi mundo azul es normal, es único y hermoso, que es un mundo muy especial.
Aunque no te pueda hablar, una mirada te quiero regalar, que envuelva ese abrazo tibio que me hace sentirme en casa, agradeciendo que siempre estás. Mujer generosa, ángel de mi vida. Dios no te dio alas pero si un corazón grande donde me abrigas, me amas, me cuidas màs que a tu vida quizás.
Nunca quiero verte sufrir, tan solo quiero vivir y a tu lado ser feliz. Gracias, mamita hermosa, por cada noche de insomnio cuidando mis sueños; por cada mirada llena de amor y por esa sonrisa en silencio haciéndome sentir amado a pesar de mi injustificada ausencia.
Te amo inmensamente, mamá. Ven a mi mundo azul. Tómame de la mano, bríndame tu calor y seamos felices, aquí, en este, por siempre el lugar donde contigo quiero estar.
From my blue world, I can only feel that the light is in my eyes when I see the blue world. Wonderful blue of the sky, of the sea, of the infinite water. That blue where I feel warm here inside the womb of that wonderful woman who for nine months pampers me takes care of me.
She goes to bed and gets up always thinking of me and of that tender moment when she holds me in her arms and my eyes meet hers to seal an infinite love, the most beautiful love that can exist. From my blue world, you lull me, you cradle me, you sing to me, you love me. And even if I don't say a single word to you, you are always there, taking care of me, waiting for a word, a gesture from me.
You don't dare to hug me. You know I don't like it but not because I don't love you, but because I am like that and because maybe in my blue world there are no hugs but there are looks and yours are always full of love and beautiful feelings. Sometimes I see you anguished and even sad.
You worry about me. You feel me far away, and I am not. From my blue world, you are a very beautiful white fairy, one of those that just by feeling your presence makes me feel safe, at home, where I always want to live.
You do so much for me and sometimes I think I give you so little. But you always make me feel that it is not so. That to you, I am the world, life, your life. You are that piece of heaven that embraces me and shelters me, with whom I close my eyes and even if no word comes out of my lips, I know that you feel that I love you and I am happy that you are my mom.
That angel who, on Earth, has taken care of me. She has made me get ahead so that I can grow and feel that my blue world is normal, unique, and beautiful, that it is a very special world.
Even though I cannot talk to you, I want to give you a look, to wrap you in that warm embrace that makes me feel at home, grateful that you are always there. Generous woman, the angel of my life. God did not give you wings but a big heart where you embrace me, you love me, you take care of me more than your life perhaps.
I never want to see you suffer, I just want to live and be happy with you. Thank you, beautiful mommy, for every sleepless night taking care of my dreams; for every look full of love, and for that smile in silence making me feel loved despite my unjustified absence.
I love you immensely, Mom. Come into my blue world. Take me by the hand, give me your warmth, and let's be happy, here, in this, forever the place where I want to be with you.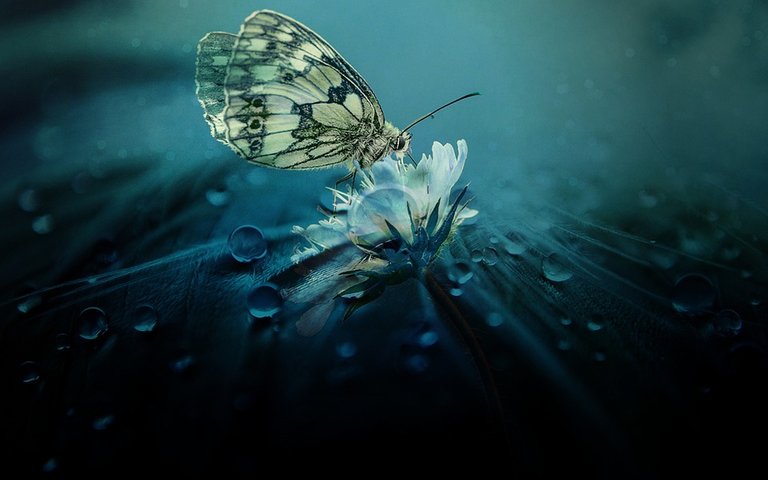 Fuente en Pixabay | Source on Pixabay
No soy mamá Azul, pero he aprendido a quererlas, admirarlas, valorarlas y dar gracias porque existen y porque con su amor infinito nos enseñan que la vida es hermosa no importa cuál sea su color.
Me han enseñado que no existen límites para el amor cuando de colores se trata. Que un hijo es lo más grande y que más allá de la condición, vale el amor, ese que solo lo da el asimilar que el sentimiento de madre va más allá de lo jamás imaginado.
Desde aquí, en este pequeño pero gran rincón que es la comunidad Motherhood, les dejo este pequeño homenaje lleno del cariño y toda la admiración que por ustedes siente, este noble corazón.
I am not a Blue Mom, but I have learned to love them, admire them, value them and give thanks to them because they exist and because with their infinite love they teach us that life is beautiful no matter what color it is.
They have taught me that there are no limits to love when it comes to colors. That a child is the greatest thing and that beyond the condition, love is worth, that love that only comes from assimilating that the feeling of being a mother goes beyond anything ever imagined.
From here, in this small but great corner that is the Motherhood community, I leave you this small tribute full of affection and all the admiration that this noble heart feels for you.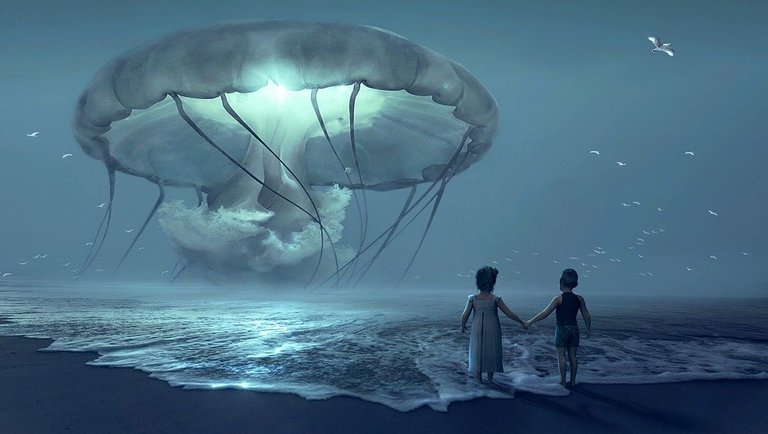 Fuente en Pixabay | Source on Pixabay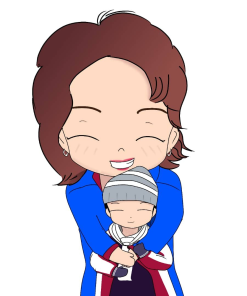 Obsequio y creaciòn del usuario @frankches, inspirado en una fotografìa de mi propiedad | Gift and creation
of the user @frankches, inspired by a photograph of my property

Gracias por tomarse un tiempo para esta lectura
Thank you for taking the time for this reading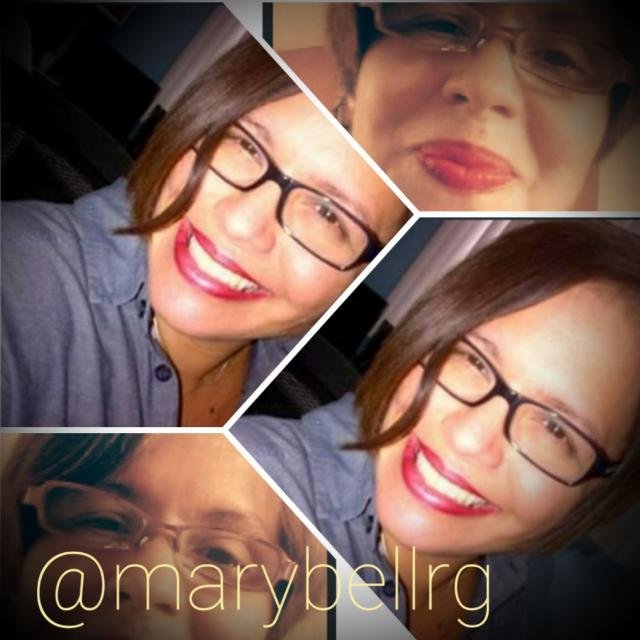 Fuente en el blog de la comunidad @motherhood │ Source in the community blog @motherhood .

Puedes unirte en:
https://peakd.com/c/hive-165757/created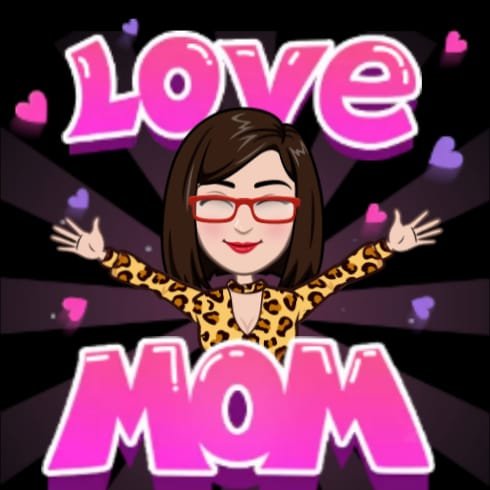 El avatar fue creado por mi con la aplicación Avatoon en Android Play Store │ The avatar was created by me with the Avatoon application in the Android Play Store