Daily Challenge: #MomLife Week 30 [ENG – ESP] || La influencia de mi Padre en mi Maternidad - The influence of my Father in my Maternity
Hola a todas las mamis de @Motherhood💕
Hello to all the moms of @Motherhood💕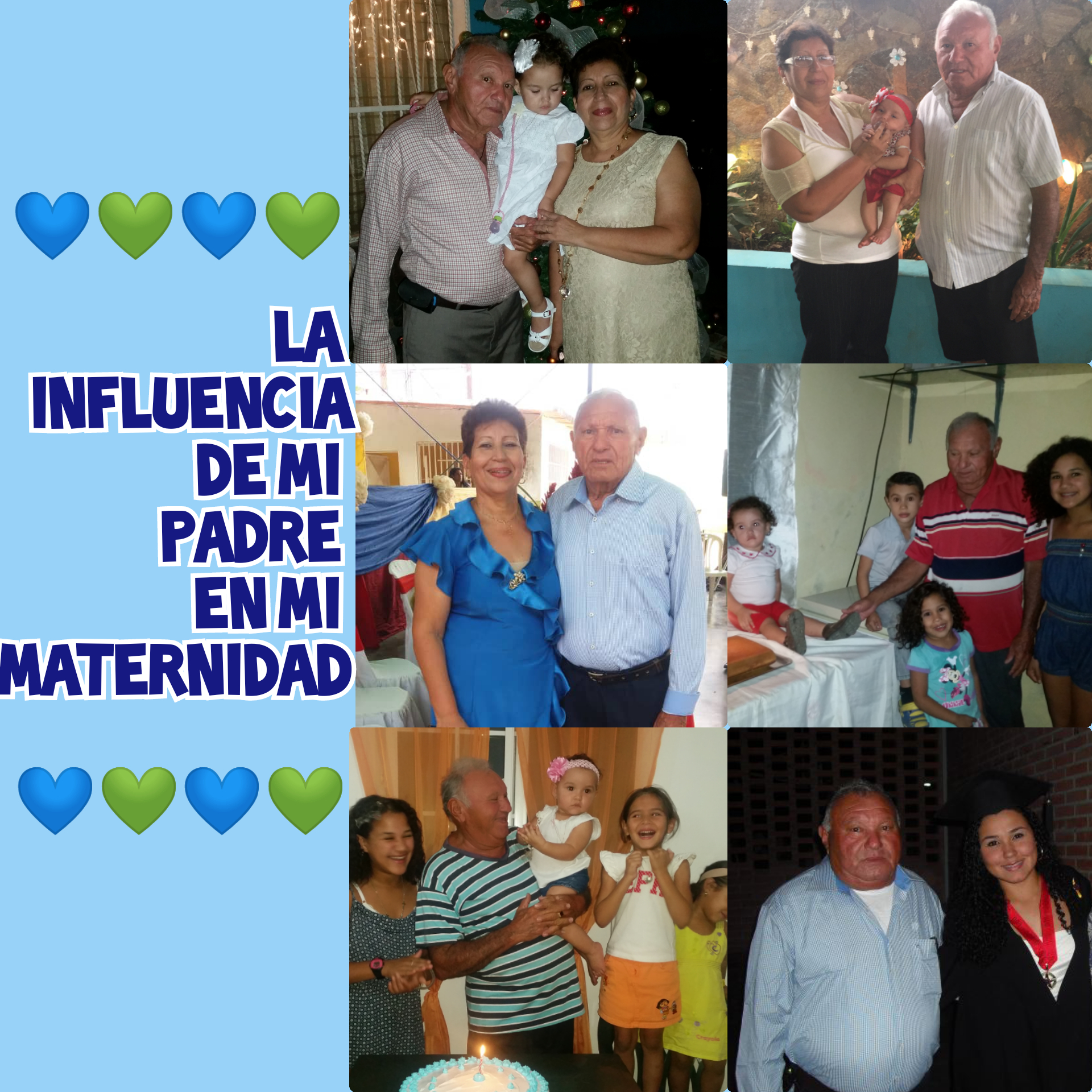 La influencia de un padre en un hijo es indefinible, no creo que haya palabras suficientes para explicar lo que la figura paterna significa para los hijos y por ende, en los futuros padres ya que realmente los hijos nos quedamos con muchas cosas grabadas y fijadas en nuestra psique del comportamiento, valores, educación, forma de ser, costumbres y hábitos de nuestros padres. Yo con mucho orgullo puedo decir que tengo mucho de mi padre en el carácter además de lo físico, y quizás por eso nuestra relación es diferente.
The influence of a father on a child is indefinable, I don't think there are enough words to explain what the father figure means for the children and therefore, in the future parents since they really Children we are left with many things recorded and fixed in our psyche of behavior, values, education, way of being, customs and habits of our parents. I can proudly say that I have a lot of my father in character as well as physical, and perhaps that is why our relationship is different.
Mi mamá y mi papá son los pilares de nuestra familia, están casados desde mas de 40 años y yo soy la ultima de 4 hermanos. Fui y sigo siendo un poco consentida o quizás la favorita, llegué cuando nadie me esperaba y como era de esperarse, soy la mas apegada a ellos. Mi papá es un hombre MUY serio, siempre lo ha sido. Muchos dicen que es el abuelo regañón y tal vez pero es que fue criado y acostumbrado a trabajar desde niño, esa gente es de otro mundo.
My mom and dad are the pillars of our family, they have been married for over 40 years and I am the last of 4 siblings. I was and I am still a little spoiled or perhaps the favorite, I arrived when no one expected me and as expected, I am the most attached to them. My dad is a VERY serious man, he always has been. Many say that he is the scolding grandfather and perhaps but it is that he was raised and used to working since he was a child, these people are from another world.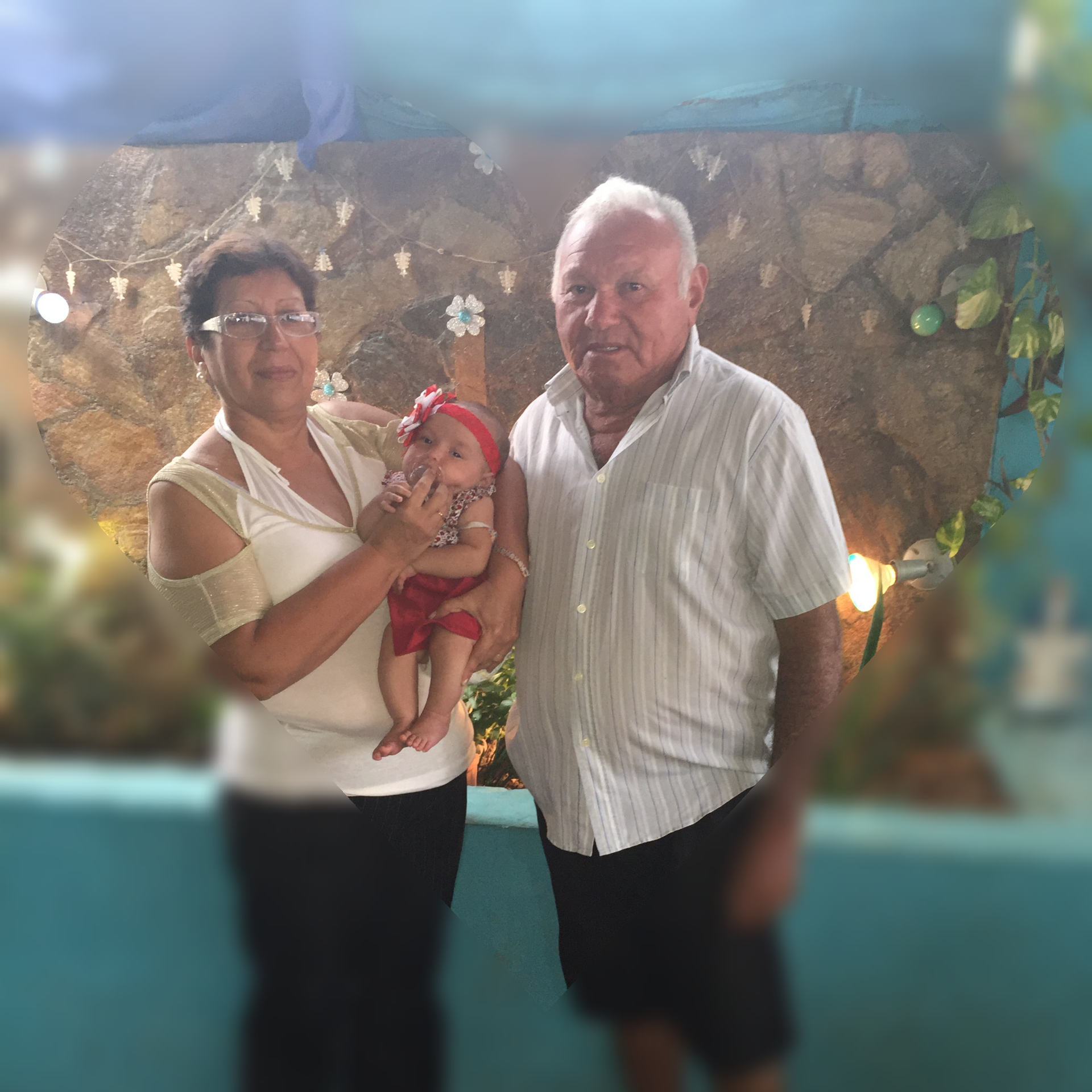 Mi papá ha influido en mi de muchas maneras, el no es nada cariñoso, ni amable, ni simpático, ni el más alegre y por ende procuro no ser como el porque no quiero que mis hijas se sientan un poco solas aun cuando están acompañadas por mi. Son pocos los recuerdos que tengo de mi papá conmigo de manera cercana, es decir, jugando, riendo, aprendiendo algo o simplemente haciendo algo. Lo amo pero no quiero que mis hijas tengan conmigo una relación así. A veces parece que solo llega y habla para mandar o regañar y eso me ha hecho pensar y rectificar mi comportamiento hacia mis hijas.
My father has influenced me in many ways, he is not at all affectionate, nor kind, nor nice, nor the most cheerful and therefore I try not to be like him because I do not want my daughters they feel a little lonely even when they are accompanied by me. There are few memories that I have of my dad with me in a close way, that is, playing, laughing, learning something or just doing something. I love him but I don't want my daughters to have such a relationship with me. Sometimes it seems that he only comes and speaks to order or scold and that has made me think and rectify my behavior towards my daughters.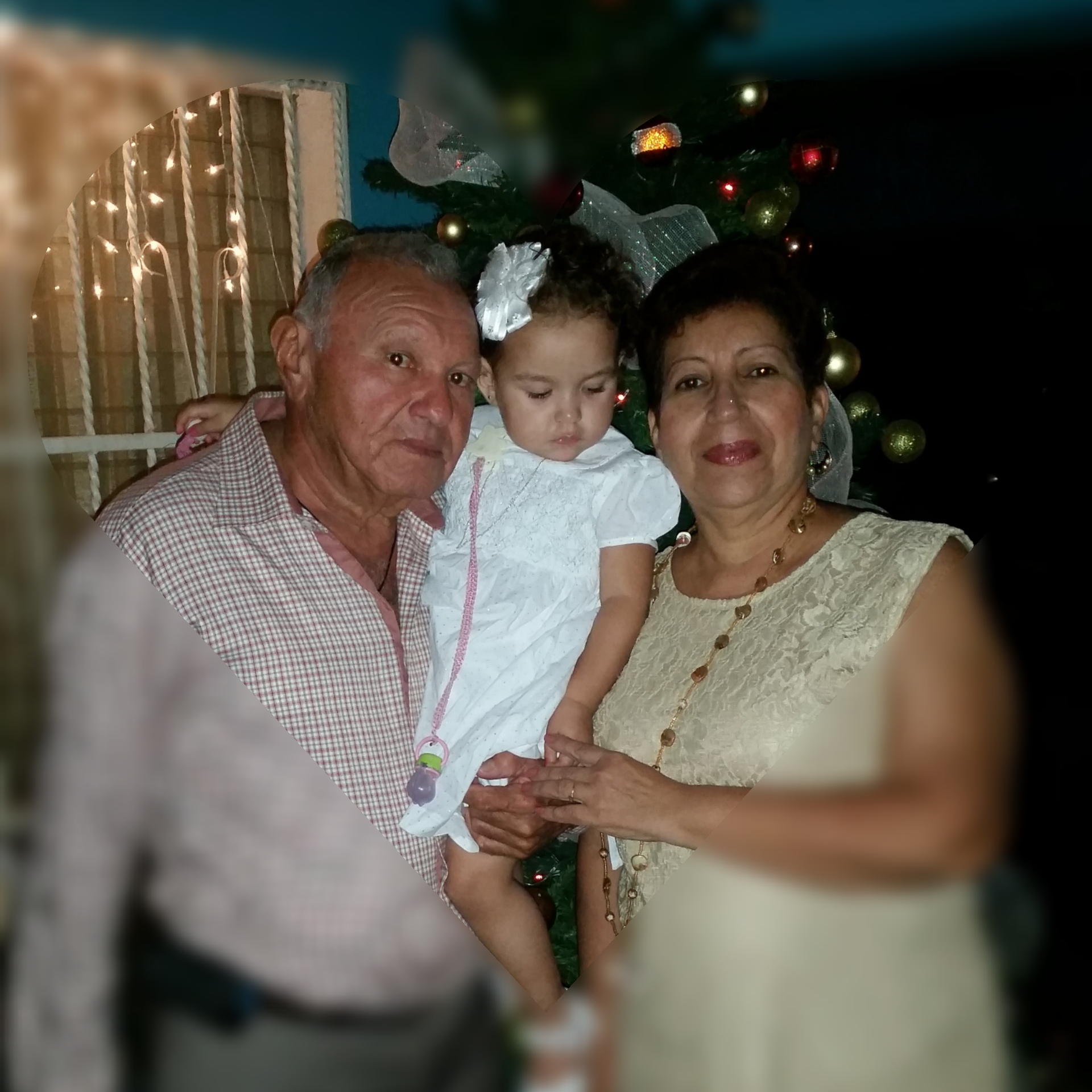 El tiene una manera de expresar cariño muy diferente y es cuando esta solo, por ejemplo a veces lo veo que carga a mis hijas y les da besos, pero al ver que viene alguien se detiene. Debe ser algo en su crianza o no se, pero eso me ha marcado mucho, y de igual forma a mi. Mi papá es el ser humano mas atento, esta pendiente de todo lo que necesitas, y lo que no puede hacer lo inventa. Es del tipo de personas que hace la cola de gasolina por ti, te lleva y te trae, te busca y compra, te averigua, te contacta y hace cualquier cosa que necesites y eso me encanta porque "cuando sea grande" quiero ser ese tipo de persona con una gran disposición, el afecto que no demuestra con besos y abrazos lo demuestra con hechos y eso también es importante.
He has a very different way of expressing affection and it is when he is alone, for example sometimes I see him holding my daughters and giving them kisses, but when he sees someone coming he stops. It must be something in his upbringing or I don't know, but that has marked me a lot, and in the same way to me. My dad is the most attentive human being, he is aware of everything you need, and what he cannot do he invents. He is the type of person who makes the gasoline queue for you, takes you and brings you, looks for you and buys, finds out, contacts you and does whatever you need and I love that because "when I grow up" I want to be that guy. of a person with a great disposition, the affection that he does not show with kisses and hugs he shows with deeds and that is also important.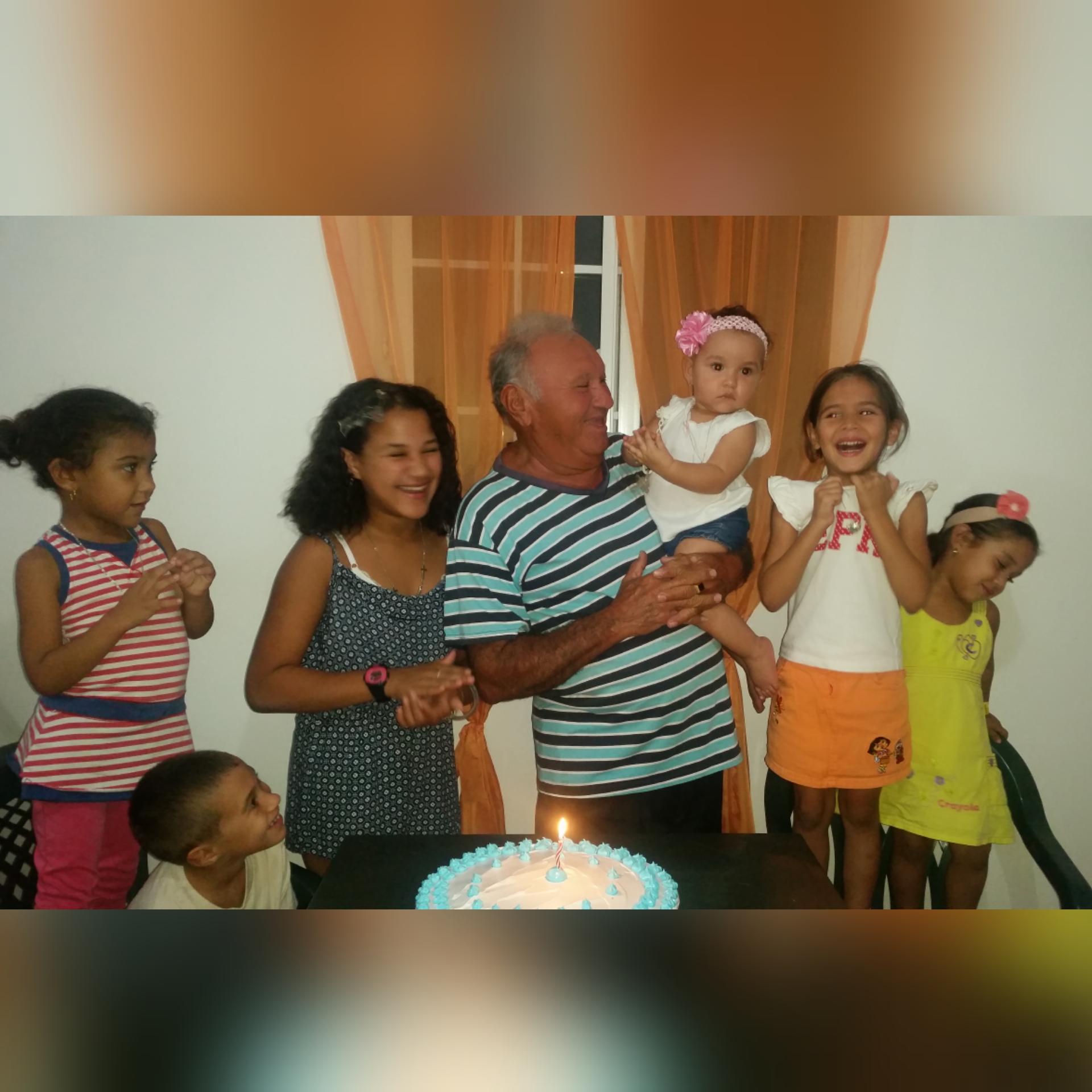 A pesar de su forma de ser, mi papá nos dio todo a nosotros y hasta este día nos ha ayudado a mi y a mis hermanos a alcanzar nuestros sueños. Se que haría y daría cualquier cosa por nosotros y ese nivel de entrega quiero mantenerlo siempre en mi vida para con mis hijas y mis nietos. Ahora está lleno de nietos y se le ve contento con ellos, riendo de sus travesuras y sus ocurrencias, quizás eso lo relaja un poco y puede olvidarse de mantener esa figura seria y hostil. Se que mi papá no es perfecto pero eso está bien porque en lo bueno y en lo malo hay cierta belleza y pureza, yo a través de el, mirándome en ese espejo, se que puedo ser una mejor madre.
Despite his personality, my dad gave everything to us and to this day he has helped me and my siblings achieve our dreams. I know that I would do and give anything for us and that level of dedication I want to always maintain in my life with my daughters and my grandchildren. Now he is full of grandchildren and he looks happy with them, laughing at their antics and their occurrences, perhaps that relaxes him a bit and he can forget to keep that serious and hostile figure. I know that my dad is not perfect but that is fine because in the good and in the bad there is a certain beauty and purity, through him, looking at myself in that mirror, I know that I can be a better mother.
---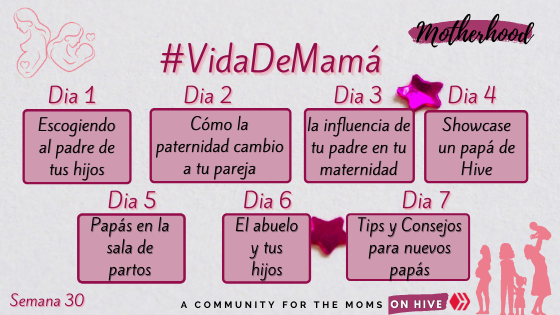 https://hive.blog/hive-165757/@motherhood/daily-challenge-momlife-week-30
Un día más de esta
#semana30
queridas mamis, un gusto estar aquí con ustedes y formar parte de esta comunidad. Nos leemos en la próxima.💕
One more day of this
#30week
dear moms, a pleasure to be here with you and to be part of this community. We will read each other in the next one.💕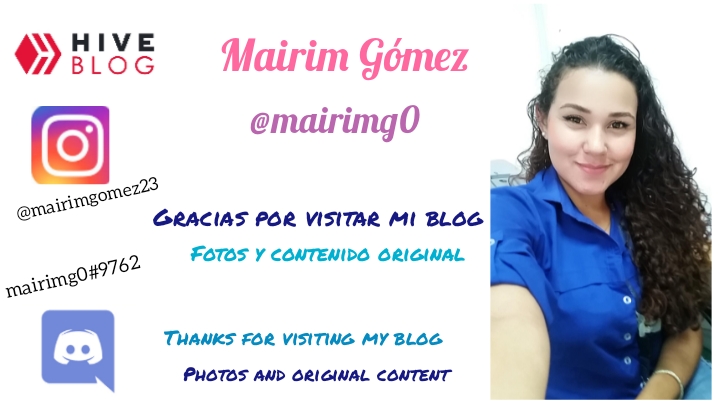 ---
---