Outing with my little Joaquín and Family
---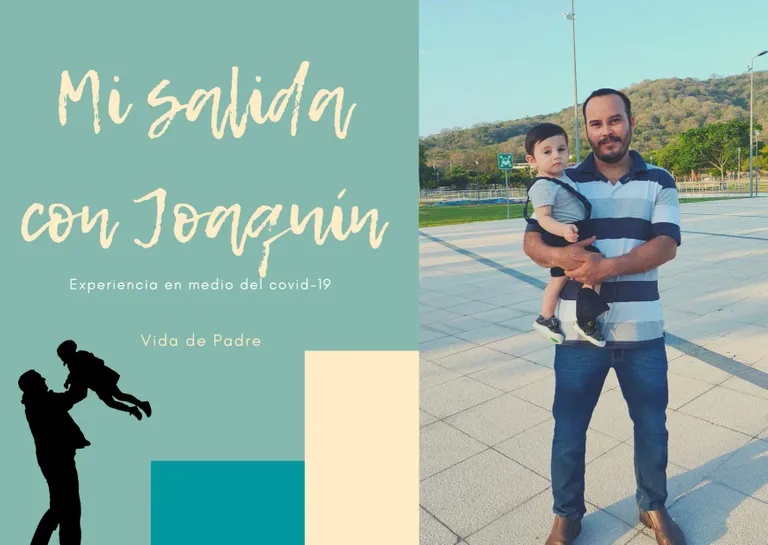 ---
[English Version]
Greetings to the community of Mothers and I was told that of fathers too hehe.
For some time now I have been looking forward to going out with my little son Joaquín. To go to the park and to be able to see him walking there.
The last time we went out as a family was in January this year and we hadn't done it since there was an outbreak of the virus (covid-19) again.
On Saturday they lifted the curfew on weekends and after a long conversation with my wife, we decided to take them out in compliance with all the biosecurity measures.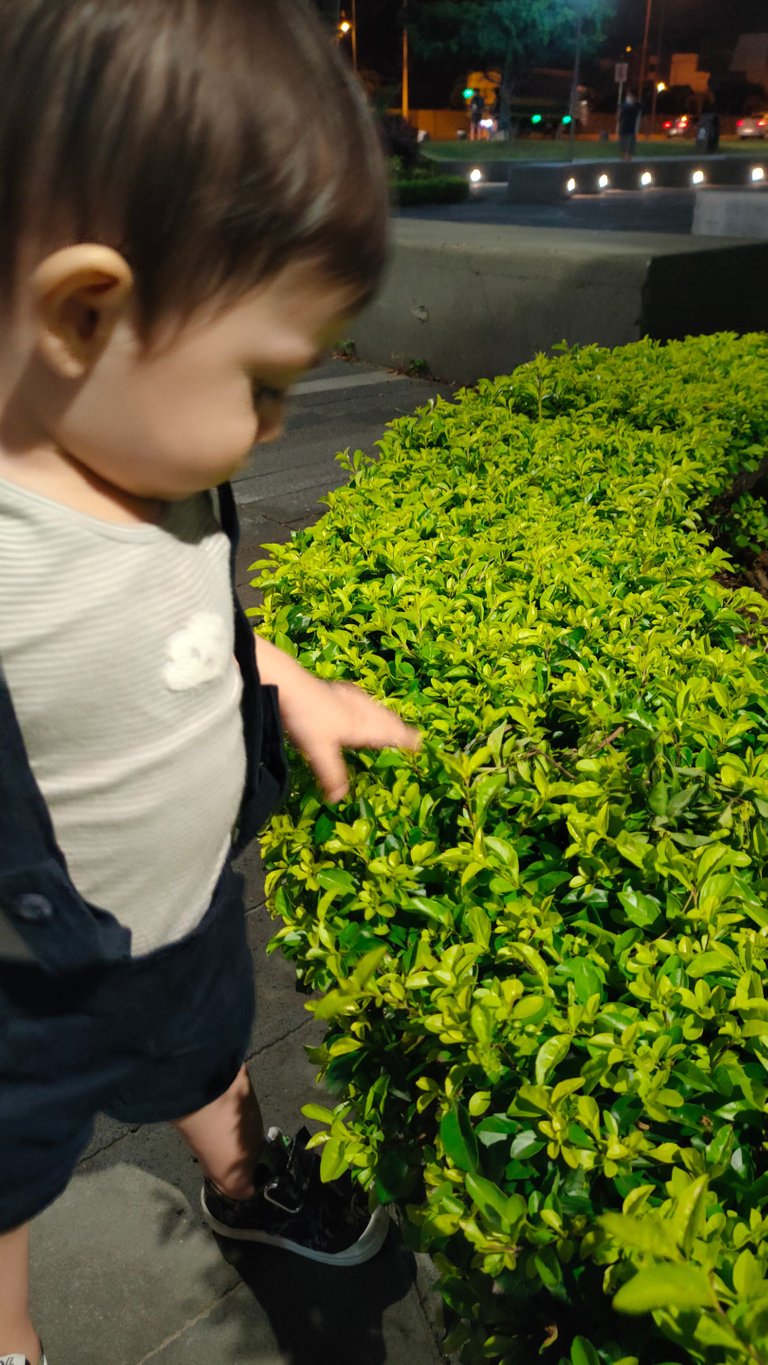 The time came and it was yesterday when we were able to go out as a family, my wife Eli, the girls and especially with him, with Joaquín.
As a result of the covid-19 confinement, he only socialises and only sees us, his parents and sisters, this means that when the child sees other people he starts to cry or wants his mum to hold him, this happens when his grandparents visit us (they are the only ones we accept at home).
This led me to reflect and I said that since the restrictions are over we could take him to the park. The park where we take him is quite big, so we could be away from other people without putting them at risk.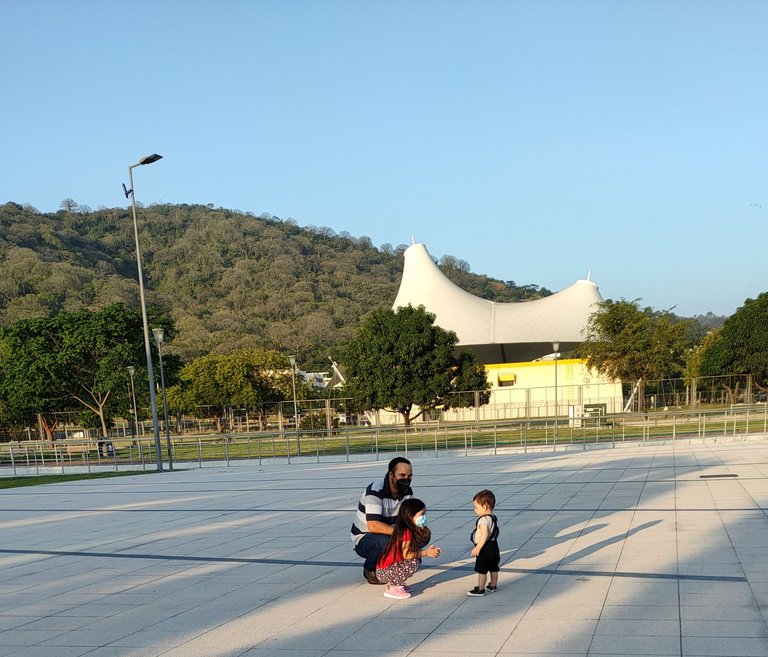 I enjoyed watching him walk, seeing his surprised face when he saw the outside world, seeing him smiling and also a little fearful. To be able to take him by the hand walking with me was something that filled me with joy.
I was happy to see the girls happy too and I hope to be able to share more moments like this with them.
[Versión Español]
Saludos a la comunidad de Madres y me dijeron que de padres también jeje.
Hace algún tiempo he estado esperando salir con mi pequeño hijo Joaquín. Ir al parque y poder verlo caminar allí.
La última vez que salimos en familia fue en Enero de este año y no lo habíamos hecho más ya que hubo nuevamente un brote del virus (covid-19).
El sábado pasaron quitaron el toque de queda que había los fines de semana y luego de una larga conversación con mi esposa, decidimos sacarlos cumpliendo con todas las medidas de bioseguridad.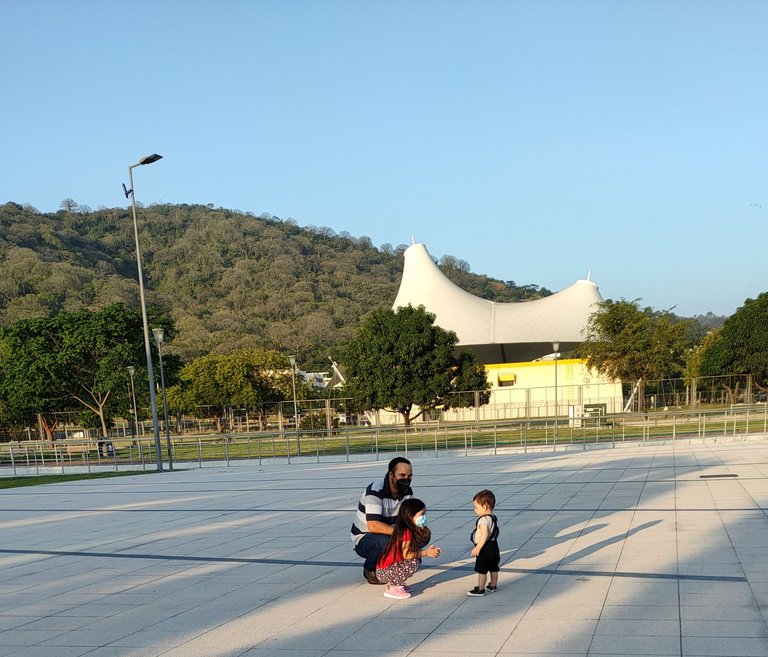 Llegó el momento y fue el día de ayer cuando pudimos salir como familia, mi esposa Eli, las niñas y en especial con él, con Joaquín.
Ha consecuencia del encierro por el covid-19, el solo socializa y nos ve a nosotros, sus padres y hermanas, esto hace que cuando el niño ve a otras personas comience a llorar o quiera que su mamá lo agarre, pasa cuando sus abuelos nos visitan (son los únicos que aceptamos en casa).
Esto, me llevó a reflexionar y dije que ya que se acaban las restrinciones podíamos llevarlo al parque. El parque donde lo llevamos es bastante grande, así que podíamos estar alejados de las demás personas sin ponerlos en riesgo.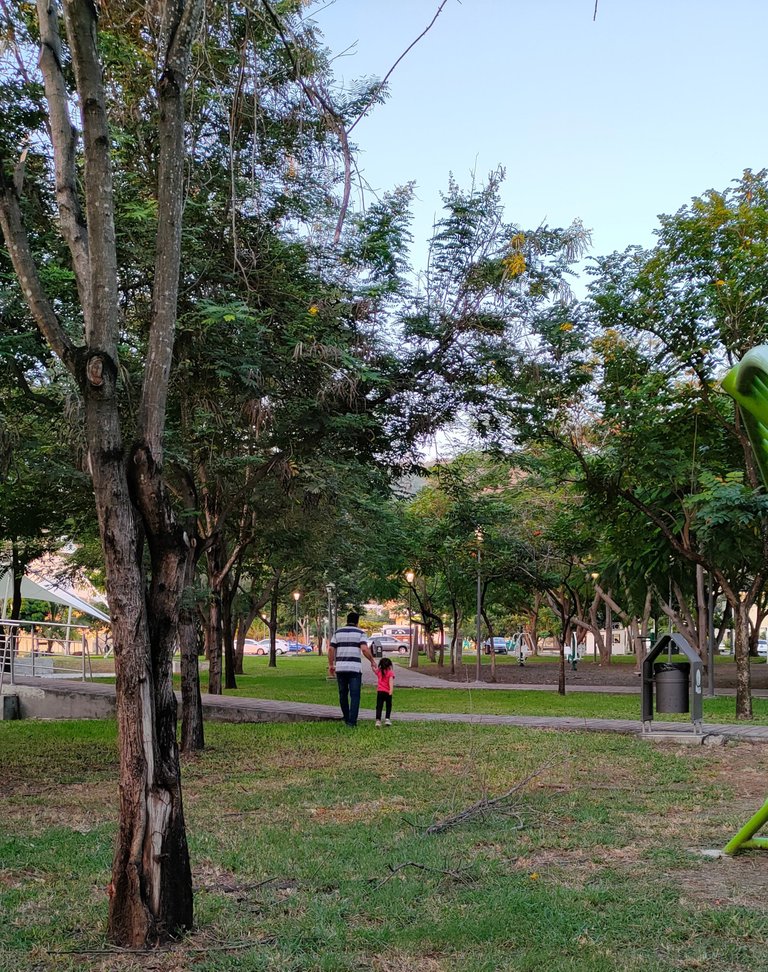 Pude disfrutar verlo caminar, ver su cara de sorprendido al ver el mundo exterior, verlo sonreír y también algo temeroso. Poder llevarlo de la mano caminando junto a mi, fue algo que me lleno de dicha.
Me dio gusto ver a las niñas felices también y espero poder compartir más momentos así con ellos.
---

The images are my property and the video created by me in XRecorder. Background music Source

---
▶️ 3Speak
---
---