Saludos querida comunidad de @motherhood decidí retroceder en una semana para realizar el día número 2 de la semana 20 ya que el tema me llegaba directamente y a pesar de que ha pasado el tiempo no hay día que no recuerde aquel episodio que sin duda me marcó como madre.
Greetings, dear community of @motherhood, I decided to go back in a week to make day number 2 of week 20 since the topic came to me directly and despite the fact that time has passed, there is no day that I do not remember that episode that undoubtedly marked me mother.
Cómo anteriormente había contado y hasta realizado un post con la vivencia de mi pequeña Julieta jamás escribí uno acerca de cómo sobrevi ese episodio como madre, obviamente en esos momentos nosotras pasamos a un segundo, tercer y cuarto plano ya que lo único que importa es el bienestar de nuestros hijos y nada más que eso.
As I had previously told and even made a post with the experience of my little Juliet, I never wrote one about how I survived that episode as a mother, obviously in those moments we went to a second, third and fourth plane since the only thing that matters is the welfare of our children and nothing more than that.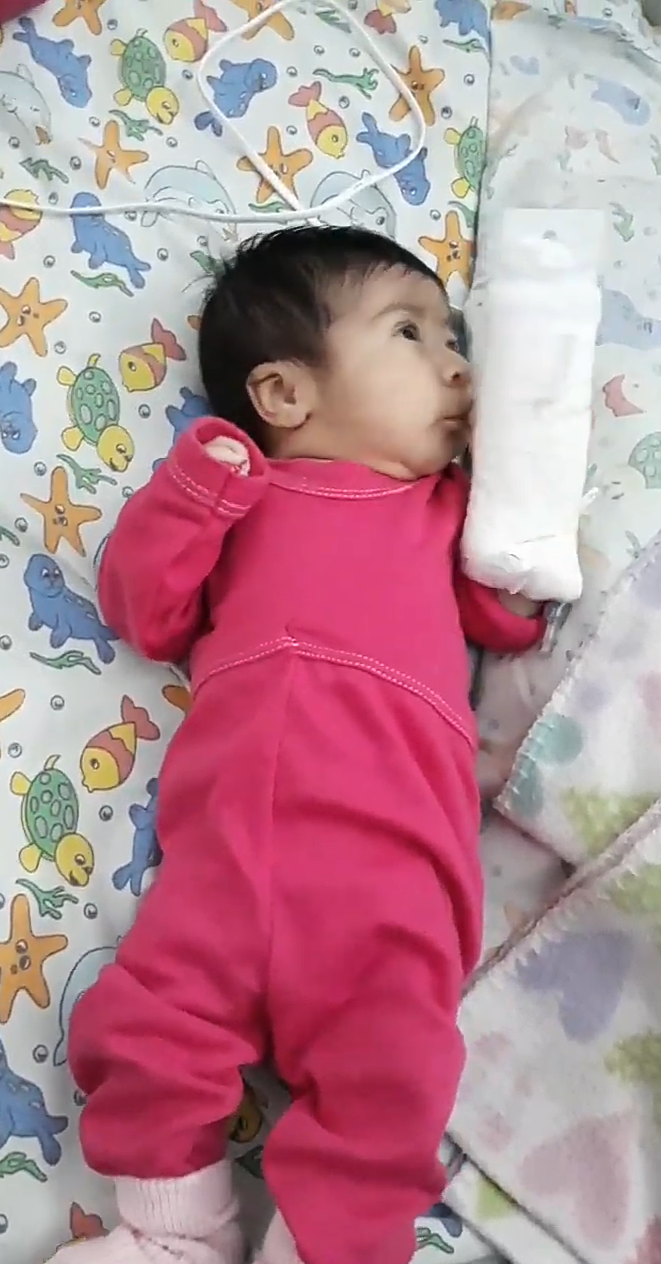 Mi pequeña nació el 9 de julio de 2019, el embarazo no había sido nada bueno y nació con peso bajo y lo que nunca supe hasta hace unos meses que mi marido recordó que la bebé nació haciendo apneas ya que en una plática él me contó que al momento de de hacer el apego con la bebé las enfermeras no lo dejaban y monitoreaban su respiración constantemente.
My little girl was born on July 9, 2019, the pregnancy had not been anything good and she was born with low weight and what I never knew until a few months ago that my husband remembered that the baby was born doing apneas since in a talk he told me that At the moment of making the attachment with the baby, the nurses did not leave him and constantly monitored his breathing.
---
Al nacer la pequeña con bajo peso la tenía propensa a enfermar y siendo invierno y además lluvioso no ayuda mucho al propósito de que estuviese sana sus primeros meses, así fue que se contagio de su hermana mayor que estaba con un cuadro de bronquitis lo malo fue que la bebé desarrolló un virus sincicial lo que era mucho peor.
When the little girl was born with low weight she was prone to getting sick and being winter and also rainy it does not help much to the purpose of her being healthy her first months, so it was that she got it from her older sister who was with a picture of bronchitis the bad thing was that the baby developed a syncytial virus which was much worse.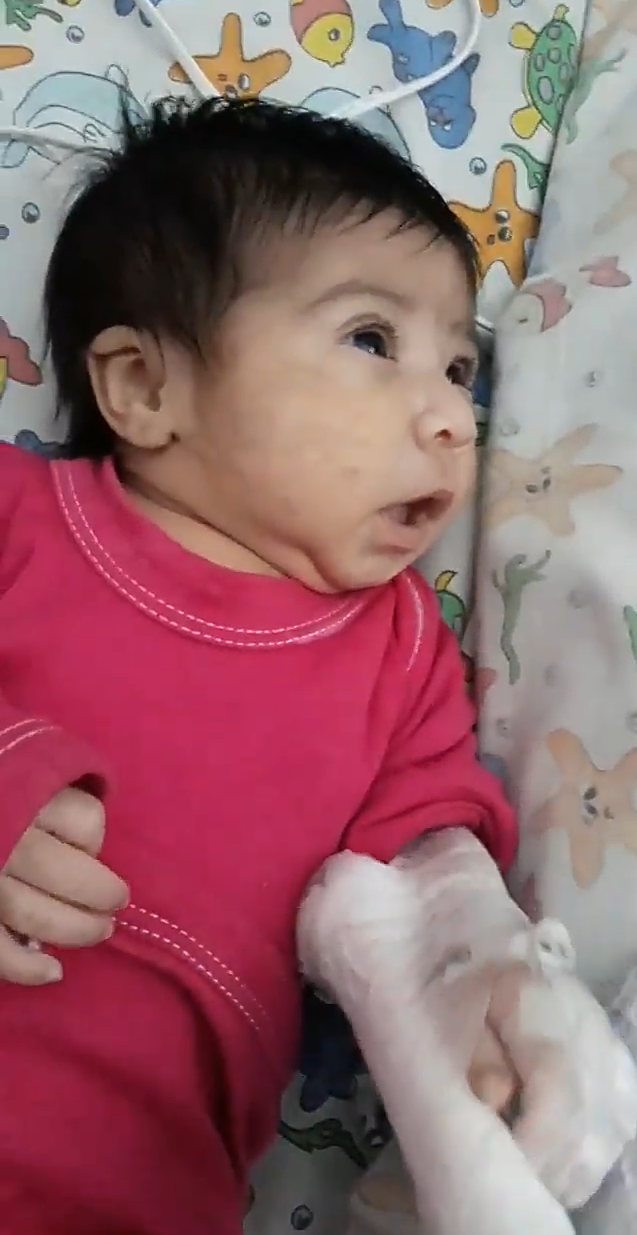 Hay es cuando dicen que el sexto sentido de una madre emerge y pude darme cuenta de que la bebé estaba mal, acudimos al hospital y en transcurso del viaje hizo dos apneas lo cual es momento desconocía y por inercia le pellizcaba las mejillas para que reaccionara, al llegar al hospital todo empeoró y recién ahí supimos la gravedad del asunto.
There is when they say that the sixth sense of a mother emerges and asks me to realize that the baby was wrong, we went to the hospital and during the trip she did two apneas which is now unknown and by inertia I pinched her cheeks to react, When we got to the hospital everything got worse and only then did we learn the seriousness of the matter.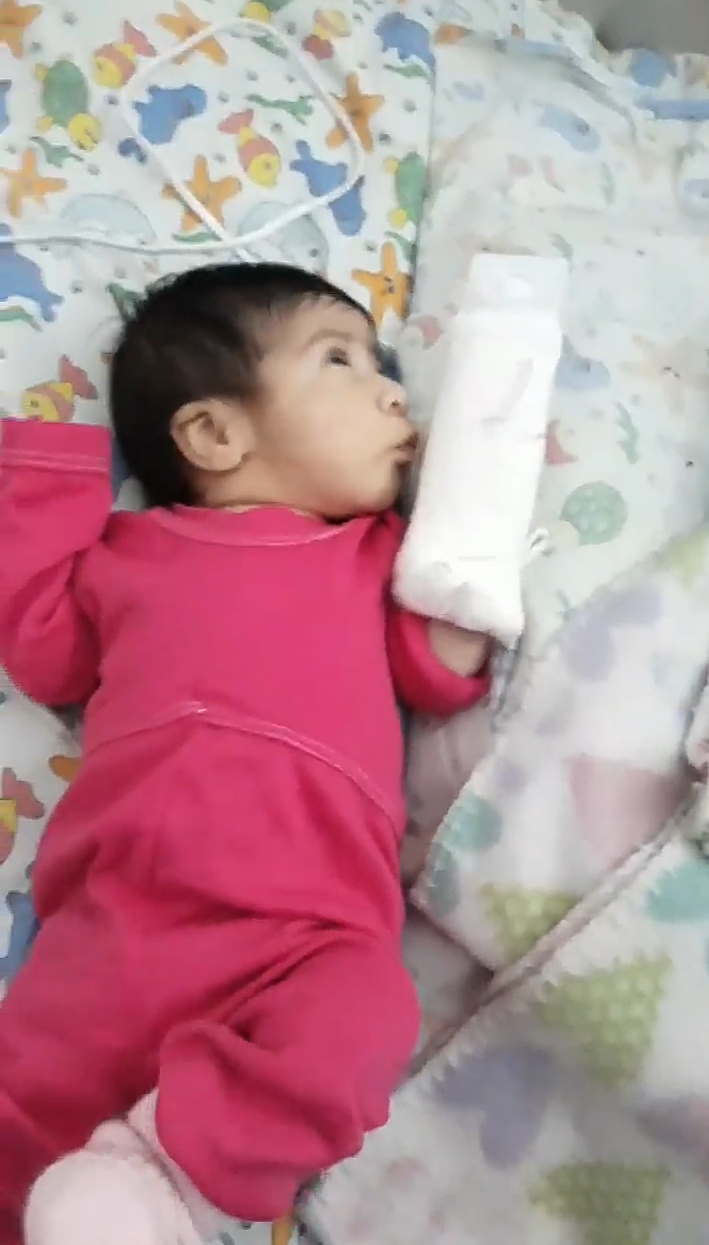 Hipotermia, saturación por debajo de lo normal fue lo primero que diagnosticaron luego de eso virus sincicial, pasaron las horas y mi bebé en una cuna con sistema de calefacción para entibiarla ya que estaba muy fría, esa noche nos quedamos solas en el hospital y faltando para las 12 de la noche me piden salir del box de atención médica, me senté en la sala de espera interior y veía aterrada como entraban y salían médicos corriendo, sentía que moría una y mil veces hasta que me hicieron pasar nuevamente.
Hypothermia, saturation below normal was the first thing they diagnosed after that syncytial virus , hours passed and my baby in a crib with a heating system to warm her up since it was very cold, that night we were alone in the hospital and missing 12 at night they asked me to leave the medical care box, I sat in the inner waiting room and watched terrified as doctors ran in and out, I felt that I was dying a thousand times until they made me come in again.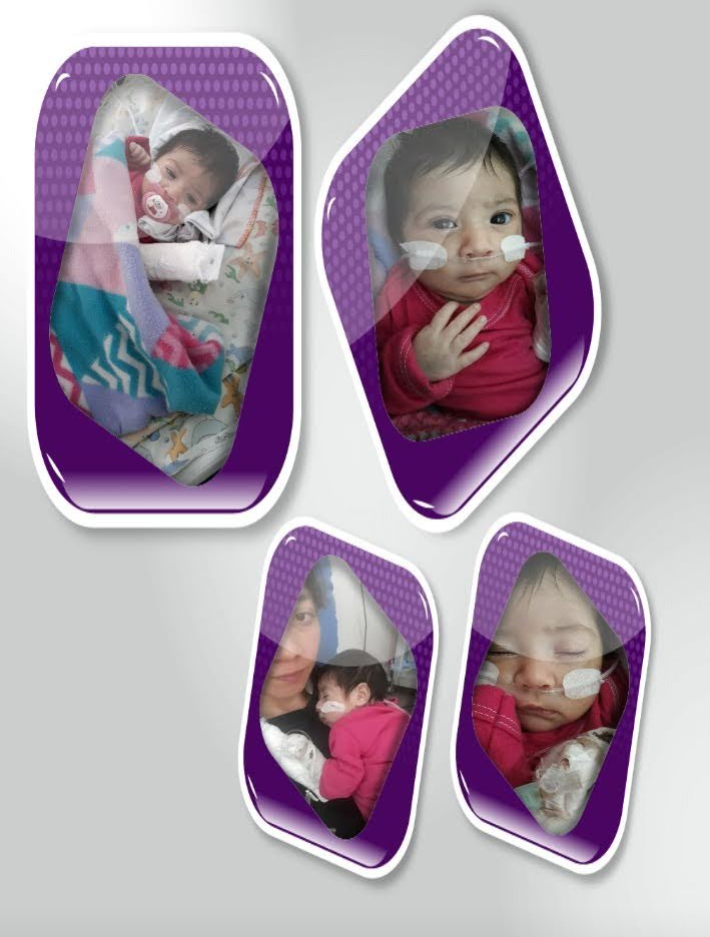 Al ingresar vi al enfermero respirando por mi hija, lo niña de apenas 14 días de vida luchaba por su vida, intubada con máquinas, él enfermero con el oxígeno manual y la bebé dormida, la verdad no se como pude soportar esa imagen y sin más me senté en una silla a sus pies cantándole una canción de cuna.
Upon entering, I saw the nurse breathing for my daughter, the girl barely 14 days old was fighting for her life, intubated with machines, the nurse with manual oxygen and the baby asleep, the truth is I do not know how I could bear that image and without further ado I sat in a chair at his feet singing a lullaby to him.
---
No debes temer mamita está aquí duerme tranquila que te cuidare, no tengas miedo no dulce bebé que si hace falta mi vida te daré
You shouldn't be afraid, Mommy is here, sleep peacefully, I'll take care of you, don't be afraid, sweet baby, if it's necessary, I'll give you my life.
---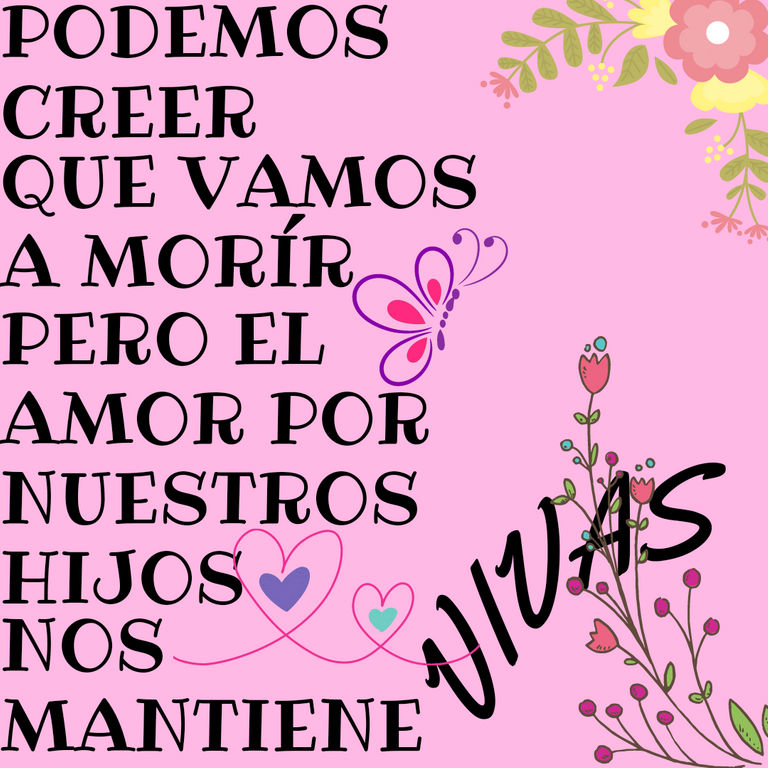 El enfermero no descanso en toda la noche y eso es algo que le agradezco y agradeceré toda la vida, al día siguiente la trasladaron de urgencia a un hospital especializado en niños y el traslado fue de alto riesgo, mi marido iba en la ambulancia ya que necesitan fuerza para bajar la incubadora, yo iba en bus, la verdad no recuerdo nada del camino hasta que llegue al hospital corrí como desquiciada buscándola hasta que la encontré.
The nurse did not rest all night and that is something that I thank him and I will be grateful for all his life, the next day they transferred her urgently to a hospital specialized in children and the transfer was high risk, my husband was in the ambulance since They need strength to lower the incubator, I was on the bus, the truth is I don't remember anything about the way until I got to the hospital I ran like crazy looking for her until I found her.
---
De ahí pasaron dos semanas en cuidado intensivo hasta que por fin comenzó a mejorar y luego de dos semanas más le dieron el alta.
From there she spent two weeks in intensive care until she finally began to improve and after two more weeks she was discharged.
---
Todos podrían imaginar que ahí quedaría todo y en parte así fue para mi hija que está muy sanita y feliz lo mismo que su hermana mayor que la ama con todo su corazón pero yo no quede bien
Everyone could imagine that everything would remain there and in part that is how it was for my daughter that she is very healthy and happy, the same as her older sister who loves her with all her heart but I don't look good.
---
Cada noche a partir del día uno de su internación regresan en sueños haciéndome despertar sobresaltada, cada noche escucho los sonidos de las máquinas que tenía conectada, hay ocasiones que siento vienen las enfermeras a tomar el monitoreo y por largos meses me despertaba viéndola entubada y temblaba de miedo.
Every night from the day one of her hospitalization, they return in dreams making me wake up startled, every night I hear the sounds of the machines that I had connected, there are times that I feel the nurses come to take monitoring and for long months I woke up seeing her tubed and trembling scary.
---
Desde entonces que las crisis de pánico se hicieron recurrentes y por más que ahora sea más fuerte la verdad hay ocasiones que me siento débil, es difícil superar una situación así donde te repiten una y otra vez que solo debes rezar por que no hay mucho más que hacer, es tan difícil decirle a tu bebé al oído que no te abandone y que luche por su vida.
Since then, the panic attacks became recurrent and even though the truth is stronger now, there are times that I feel weak, it is difficult to overcome a situation like this where they repeat to you over and over again that you only have to pray that there is not much else. What to do, it is so difficult to whisper to your baby not to abandon you and to fight for his life.
---
La palabra sobrevivir está muy bien dicha ya que eso es lo que hacemos dejamos de vivir y sólo sobrevivimos en la disyuntiva de saber que pasará, rogamos una y mil veces por la salud de nuestros hijos sin importar nada, gracias a Dios que tuvimos buena fortuna y que me hija está junto a nosotros regalándonos sus sonrisas y travesuras diarias y cada vez que dice mamá va dando las heridas que permanecen en mi interior.
The word survive is very well said since that is what we do, we stop living and we only survive in the dilemma of knowing what will happen, we pray a thousand times for the health of our children no matter what, thank God that we had good fortune and that my daughter is next to us giving us her smiles and daily antics and every time she says mama she gives the wounds that remain inside me.
---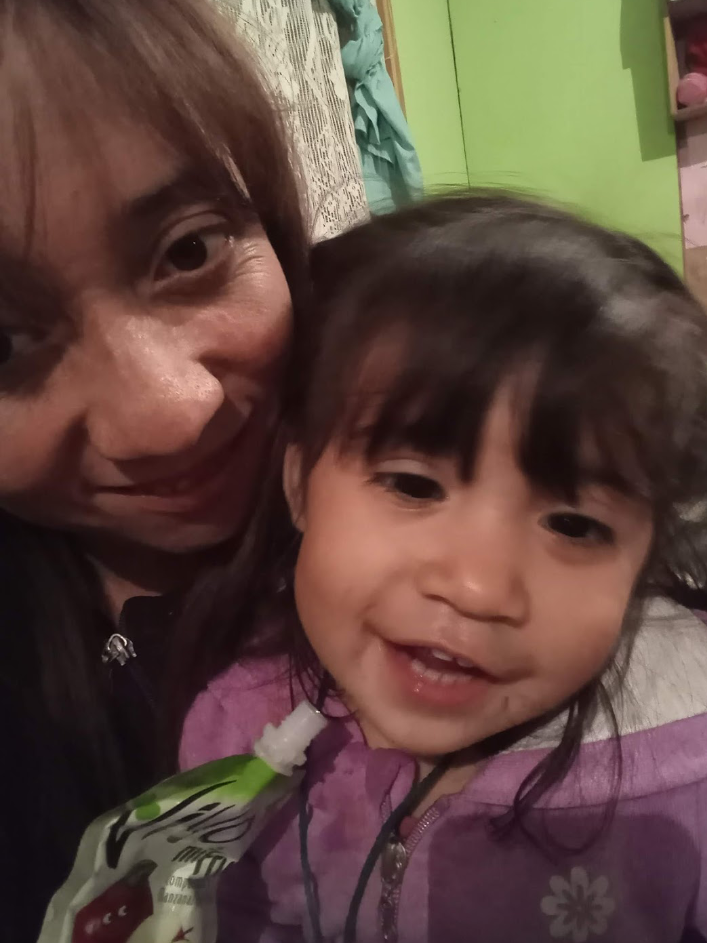 ---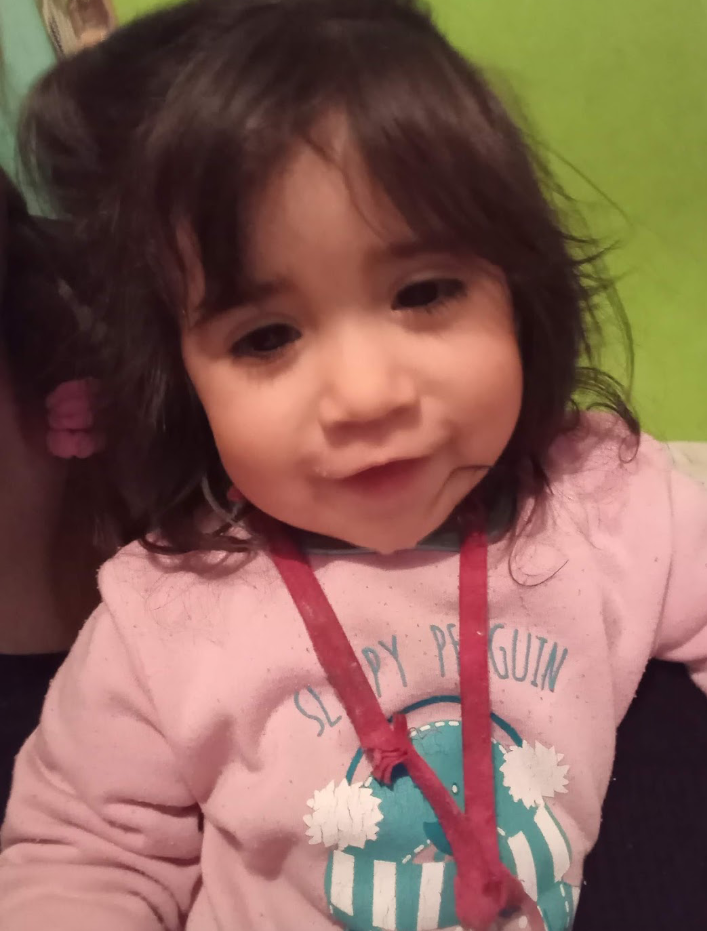 ---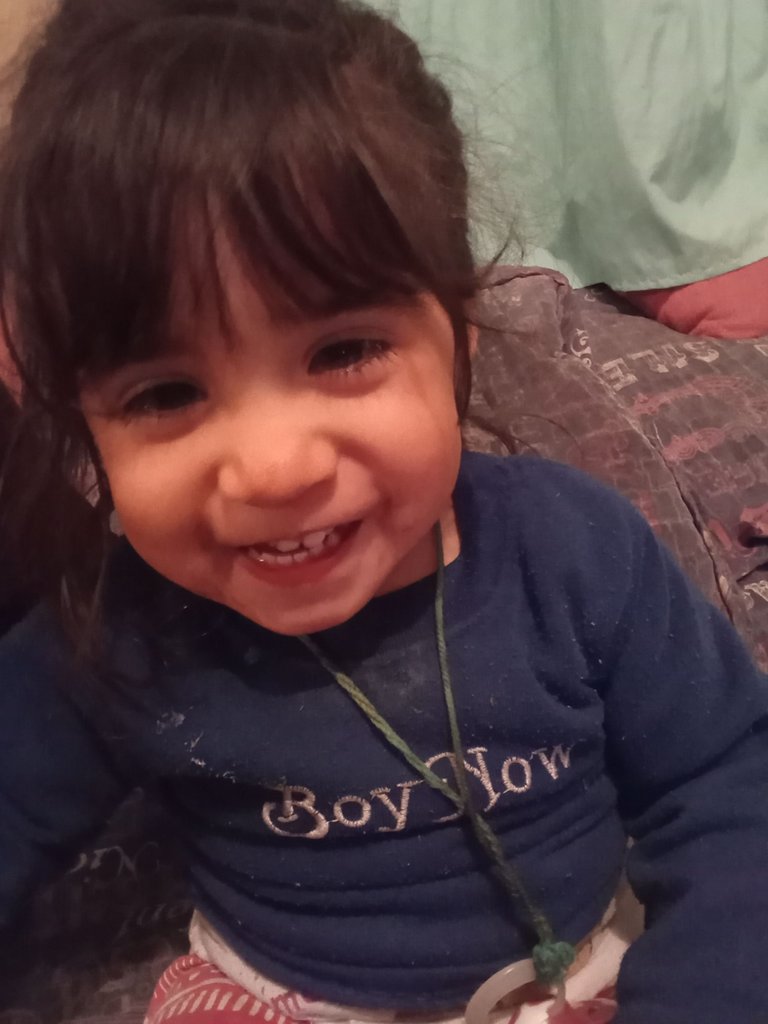 ---
---