Rompiendo mitos… Mi suegra, la mejor//Breaking myths... My mother-in-law, the best...

Hola mi gente bella, espero estén bien, por acá paso a dejarles este post de alguien que aunque ya no esté físicamente entre nosotros, siempre estará presente en cada uno.
Hello my beautiful people, I hope you are well, here I leave you this post of someone who although she is no longer physically among us, she will always be present in each one of us.
---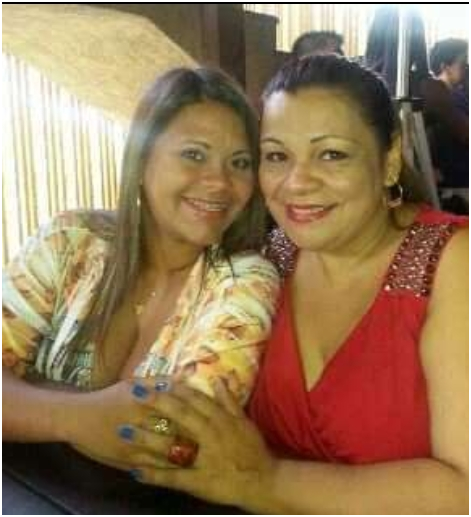 ---
Cuando mi esposo me dijo para presentarme a su mamá, en aquel momento de novios, hace ya 8 años, los nervios me invadieron, nuestra relación era ya formal, su familia sabia de mi existencia como su novia y mi familia ya sabía de su existencia como novio, recuerdo que fue un 31 de diciembre pasada las 12:00 pm.
When my husband told me to introduce me to his mother, at that time when we were dating, 8 years ago, the nerves invaded me, our relationship was already formal, his family knew of my existence as his girlfriend and my family already knew of his existence as a boyfriend, I remember it was a December 31 after 12:00 pm.
Previo a eso, estaba celebrando el fin de año con mi mamá en una fiesta privada, luego de dar el feliz año, como a eso de las 2:00 de la mañana mi mamá y yo nos fuimos a nuestra casa, pero ya había cuadrado con mi novio (en ese entonces) que él me iba a buscar, pues así fue, llegamos donde ellos estaban, y yo con los nervios a mil, puesto que ese día yo tenía un vestido amarillo muy sexi y sabía que mi suegra era una señora Con una religión distinta a la mía y no sabía cómo iba a tomar mi vestimenta y que iba a pensar de mi.
Prior to that, I was celebrating New Year's Eve with my mom at a private party, after saying happy new year, around 2:00 am my mom and I had a private party: 00 in the morning my mom and I went to our house, but I had already agreed with my boyfriend (at that time) that he was going to pick me up, and so it was, we arrived where they were, and I was very nervous, since that day I had a very sexy yellow dress and I knew that my mother in law was a lady with a different religion than mine and I did not know how she was going to take my dress and what she was going to think of me.
Pues cuando la conocí resulto se una persona súper cariñosa, sencilla, amable y sobretodo una señora joven y con buen gusto para vestirse, así que por esa parte no tuve problemas jajajaja.
Well, when I met her she turned out to be a very affectionate, simple, kind and above all a young lady with good taste in clothes, so I had no problems with that part hahahaha.
Al pasar el tiempo se convirtió en mi suegra y amiga, e incluso en mi cómplice, puesto que en su momento me ayudó a prepararle una sorpresa a su hijo el día de los enamorados, y planificamos una sorpresa a sus padres por cumplir 50 años de casados.
As time went by she became my mother-in-law and friend, and even my accomplice, since at the time she helped me prepare a surprise for her son on Valentine's Day, and we planned a surprise for her parents for their 50th wedding anniversary.
---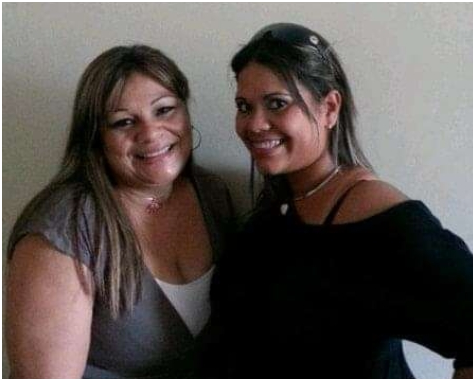 ---
Realmente encontrar un calificativo donde resuma todo lo que ella significó para mí aún no lo encuentro, era una persona muy bondadosa, fiel servidora de Dios, con una cultura general increíble, se adaptaba a cualquier generación para generar conversaciones, siempre estaba dispuesta a todo, cocinaba exquisito, era una guerrera para manejar, tenía una voz que al cantar enamoraba a cualquiera, sabía mucho de medicina, puesto que según lo que ella me contaba era lo que quería estudiar, se casó a los 19 años con mi suegro, su único esposo, el amor de su vida, y de allí nacieron 3 hijos, mi esposo siendo el mayor, TSU en mecánica, mi cuñado el del medio, ingeniero geofísico y mi cuñada, la menor, abogada.
She was a very kind person, a faithful servant of God, with an incredible general culture, she adapted herself to any generation to generate conversations, she was always ready for anything, she cooked exquisitely, she was a warrior to drive, She knew a lot about medicine, since according to what she told me was what she wanted to study, she married at 19 years old with my father-in-law, her only husband, the love of her life, and from there 3 children were born, my husband being the eldest, TSU in mechanics, my brother-in-law the middle, geophysical engineer and my sister-in-law, the youngest, a lawyer.
---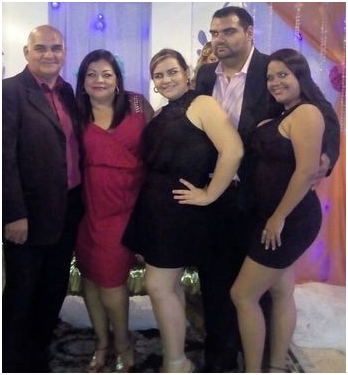 ---
A mediados del año 2013, nos da la noticia que se sentía una pequeña protuberancia en un seno, que debía ir al médico para que la examinara, y lo hizo, la mayor sorpresa era que esa protuberancia no estaba en uno, sino es ambos senos, siendo que un quiste era maligno y el otro benigno, pero este último su crecimiento era exasperado, empezaron los exámenes, las consultas y hasta las operaciones, le tuvieron que quitar algunos ganglios para estudiarlos, hacer algunas biopsias, para que al final le quitaran de una manera radical sus senos, ya que era lo más recomendable. Lamentablemente todo no quedó allí, se llegaron los ciclos de quimioterapia y aquí los malestares propios de ese tratamiento no tardaron en llegar.
In mid-2013, she gave us the news that she felt a small lump in one breast, that she should go to the doctor to be examined, and she did, the biggest surprise was that the lump was not in one, but is both breasts, being that a cyst was malignant and the other benign, But the growth of the latter was exasperated, the examinations, consultations and even operations began, they had to remove some ganglions to study them, make some biopsies, so that in the end they could remove her breasts in a radical way, since it was the most advisable thing to do. Unfortunately everything did not stop there, the chemotherapy cycles arrived and the discomforts of this treatment did not take long to arrive.
---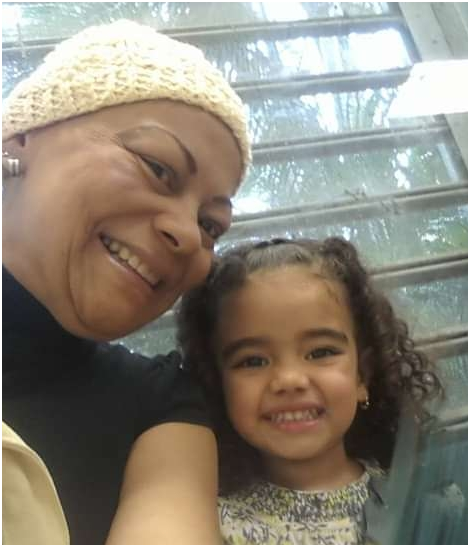 ---
Luego de este duro momento llegó un poco la mejoría, pero no se podía bajar la guardia y así fue, al practicarse otros exámenes y al hacer de nuevos unos estudios de rutina se evidencio la aparición de metástasis en diferentes partes del cuerpo hasta hacerse presente diversos síntomas inimaginables, hasta que lamentablemente el deterioro de esta enfermedad fue causando debilidad en el cuerpo de ella, perdiendo la dura batalla contra el cáncer el 06-03-2017.
After this hard time came a little improvement, but we could not let our guard down and so it was, when practicing other tests and doing routine studies again, the appearance of metastases in different parts of the body was evidenced until various unimaginable symptoms became present, until unfortunately the deterioration of this disease was causing weakness in her body, losing the hard battle against cancer on 06-03-2017.
---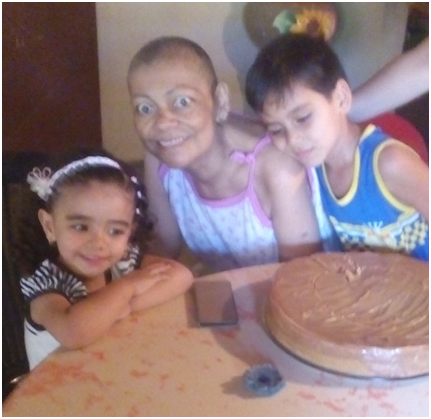 [Última foto con sus nietos]
---
Mi suegra fue muy especial, llegó a conocer a su nieto mayor y a su nieta mayor que es mi hija, sus coronas como ella decía, ella me enseñó cosas básicas de las relaciones matrimoniales, como por ejemplo que la confianza y la comunicación entre ambos es la clave fundamental para un buen convivir en pareja, ella fue la primera que bañó a mi hija porque por ser la primera a mi me daba miedo, fue la madre de mis esposo y a quien agradezco de manera enorme por haber formado a un hombre tan especial como es su hijo actualmente mi esposo.
My mother-in-law was very special, she got to know her eldest grandson and her eldest granddaughter who is my daughter, her crowns as she said, she taught me basic things about marital relationships, such as that trust and communication between the two is the fundamental key to a good coexistence as a couple, she was the first one who bathed my daughter because being the first one I was afraid, she was the mother of my husband and whom I thank enormously for having formed a man as special as her son is currently my husband.
---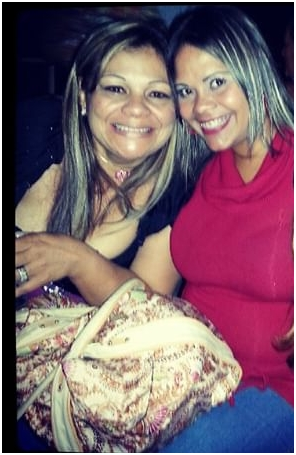 ---
Muchas veces pensamos que la vida es injusta, muchas veces pensamos que la vida es justa, pero nadie tiene la verdad absoluta para responder eso, mu suegra era Fiel servidora a Dios, asistía a una iglesia cristiana evangélica y aún así él decidió llevársela, mi conclusión fue que definitivamente necesitaba un ángel especial a su lado que cumplió su misión terrenal y que ahora lo ayudará a él a cumplir misiones allá arriba, pero a pesar de todo eso, sigo insistiendo que entre mi suegra y yo nos faltó tiempo, tiempo para compartir, tiempo para que conociera a sus otros nietos, tiempo para que disfrutara de ellos, tiempo para que me enseñará más recetas de cocina, simplemente nos falto tiempo…
Many times we think that life is unfair, many times we think that life is fair, but no one has the absolute truth to answer that, my mother-in-law was a faithful servant to God, she attended an evangelical Christian church and even so he decided to take her away, my conclusion was that he definitely needed a special angel by his side who fulfilled his earthly mission and now will help him to fulfill missions up there, but in spite of all that, I still insist that between my mother-in-law and I we lacked time, time to share, time for him to meet his other grandchildren, time for him to enjoy them, time for him to teach me more cooking recipes, we simply lacked time....
---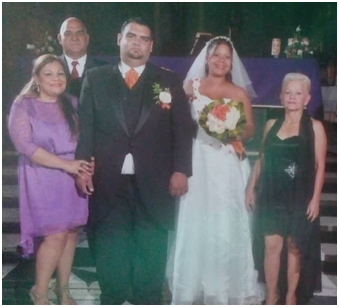 ---
Gracias por leer parte de mi, con esto les digo que definitivamente el mito de las suegras en mi caso queda totalmente roto, hoy por hoy puedo decir con seguridad que mi suegra fue una de las mejores mujeres que he conocido en el transcurso de mi vida y sé que ahorita está en un lugar muy bonito y especial junto a DIOS.
Les mando un abrazo cargado de bendiciones.
Thank you for reading part of me, with this I say that definitely the myth of mothers-in-law in my case is totally broken, today I can say for sure that my mother-in-law was one of the best women I have met in the course of my life and I know that now she is in a very nice and special place with GOD.
I send you a hug full of blessings.
- Fotografias: de mi propiedad.
- Traductor: DeepL
- Photographs: my property.

- Translator: DeepL
---
---