Concurso "El mejor regalo para mamá" - Concurso "El mejor regalo para mamá" (ESP-ENG) @guada6901

Hola a toda la comunidad de #hive para mí es un honor escribir por primera vez en esta comunidad y participar en este concurso.
Hello to all the #hive community for me it is an honor to write for the first time in this community and participate in this contest.
En este día de las madres tan especial agradezco por tener a mi hijo con salud, esto sin duda es lo más importante para mí en estos tiempos de pandemia, siempre me ha demostrado su cariño y atenciones no sólo en el día de las madres sino los 365 días del año.
On this special Mother's Day I am grateful for having my son in good health, this is undoubtedly the most important thing for me in these times of pandemic, he has always shown me his love and care not only on Mother's Day but 365 days a year.
No soy una persona materialista pero si se trata de decir que es lo que quiero para el día de las madres, he tenido siempre un deseo que quisiera concretar algún y es tener una casa propia ya que vivo alquilada junto a mi hijo.
I am not a materialistic person but when it comes to saying what I want for Mother's Day, I have always had a wish that I would like to make concrete and that is to have my own house since I live in a rented house with my son.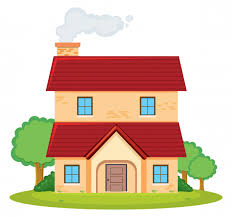 Sé que esto no es fácil y mucho menos en estos tiempos pero nunca hemos perdido la esperanza de conseguir un techo propio.
I know this is not easy and even less so in these times, but we have never lost hope of getting our own roof over our heads.
Eso de mucha alegría y plenitud para vivir mi vejez tranquila y en armonía, sin duda sería el mejor regalo, que espero que algún día l tenga la condición de él cumplir ese sueño para mí.
That of much joy and fullness to live my old age quietly and in harmony, it would certainly be the best gift, I hope that someday I have the condition of him to fulfill that dream for me.
Lo importante es que existen las ganas y el sacrificio constante de conseguir lo que queremos, estoy muy orgullosa de él hijo que tengo.
The important thing is that there is a constant desire and sacrifice to achieve what we want, I am very proud of the son I have.
Un saludo fraternal a todas las madres del mundo, luchadoras, emprendedoras, para mí un gran reconocimiento a ellas, las invito a qué todas se sigan uniendo a este concurso.Saludos.
A fraternal greeting to all the mothers of the world, fighters, entrepreneurs, for me a great recognition to them, I invite you all to continue joining this contest.
---
---