♥ ♥ Mi hijo y el autismo ♥ ♥
welcome to my blog


Hola mis mamis lindas de #Motherhood, estoy muy contenta por tener la dicha de poder pertenecer a este grupo; en donde quisiera poder intercambiar experiencias, ideas y muchos consejos para aprender mutuamente.


Mi nombre es afrika Rodriguez tengo 32 añitos, tengo un lindo, dulce y muy cariñoso bebe de 7 años total plenamente orguyosos de ser venezolanos, el cual lleva por nombre Nazan Marcano.


El niño de mis ojos.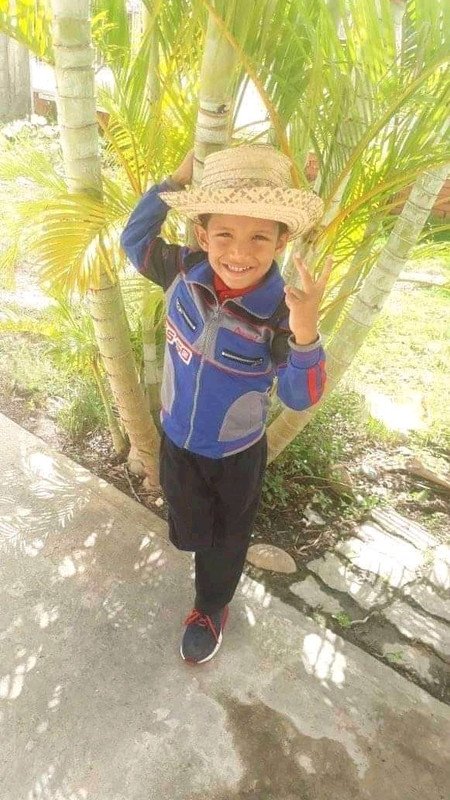 Un poco de su Nacimiento: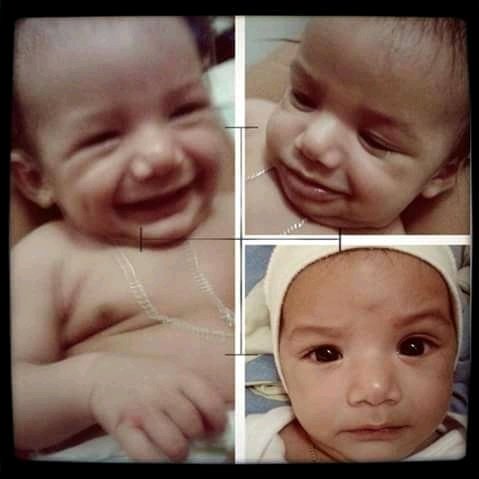 ---
Español
Descubrí realmente que el amor existía un 26 de Junio de 2014, cuando tuve la dicha de traer al mundo después de 41 semana de gestacion a un niño muy singular, único e inigualable llamado NAZAN LEONARDO MARCANO RODRIGUEZ.


su fue su crecimiento.
Y Desarrollo.


Desde el primer día de su nacimiento Nazan vino a traer amor y unión a nuestras vidas, fue un niño muy tranquilo. como toda madre primeriza y joven muchas veces no sabía ya que hacer, pues el a partir de los primeros 6 meses empezó a sufrir de muchos colicos y nos quedábamos los dos sólitos hasta altas horas de la noche el sin poder conciliar el sueño y yo velando el suyo; pues no sabía que sufria de intolerancia a la lactosa.
English
I truly discovered that love existed on June 26, 2014, when I had the joy of bringing into the world after 41 weeks of gestation a very singular, unique and incomparable child named NAZAN LEONARDO MARCANO RODRIGUEZ.


your growth.
-and development._
From the first day of his birth Nazan came to bring love and union to our lives, he was a very quiet child. As every new and young mother many times I did not know what to do, because from the first 6 months he began to suffer from many colics and we were both alone until late at night, he was unable to sleep and I was watching over his; because I did not know that he suffered from lactose intolerante.
---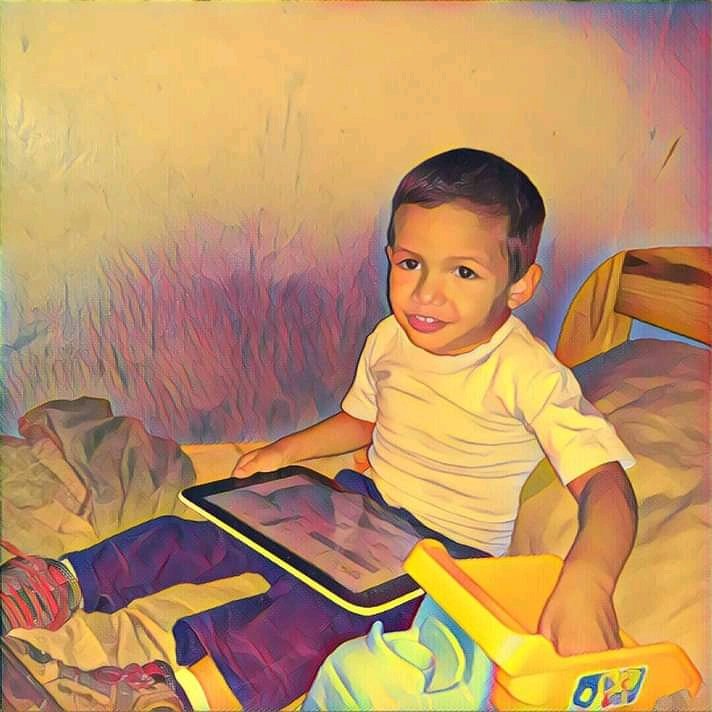 como de su desarrollo.
Cosas que como madre no notaba.
---
como ya mensione antes mi hiho nació el 26 de junio de 2014 total y plenamente sano, con 41 semanas de embarazo; como todas ya sabemos 1 semanas más que lo normal (40), realmente no se si eso afectaría en parte su desarrollo psicomotor. Pero a mi como madre primeriza particularmente lo vea muy normal;ya que lo ponía mientras estudiaba a ver muchos vedeos infantiles para poder tener tiempo libre y así avanzar con mis estudios.


Que cosas no note
Como siempre Nazan fue un niño particularmente tranquilo y obediente yo hacía caso omiso hacia algunas cosas que gente cercana a mi veía. Les digo esto porque muchas veces solíamos vicitar a mi madre y cada vez que iba a su casa siempre (todos los días) ella notaba que mi hijo se alejaba para jugar o prefería hacerlo solo, es demasiado tranquilo y en ocasiones se tapaba los oídos de cualquier cosino que pudiese perturbar su tranquilidad.
As I mentioned before my son was born on June 26, 2014 totally and completely healthy, with 41 weeks of pregnancy; as we all know 1 week more than normal (40), I really do not know if that would affect in part his psychomotor development. But to me as a new mother I see it as very normal; since I put him while I was studying to watch many children's videos to have free time to advance with my studies.
As Nazan was always a particularly quiet and obedient child, I would ignore some things that people close to me would see. I tell you this because many times we used to visit my mother and every time I would go to her house she would always (every day) notice that my son would wander off to play or prefer to do it alone, he is too quiet and sometimes he would cover his ears from any noise that could disturb his peace of mind.
---
Como decidí llevarlo al psicólogo infantil
Gracias a la voz de mi madre.


Un día entre tantas veces que escuché a mi madre preocupada por la tranquilidad de mi hijo nazan, conversamos y decidí llevarlo al psicólogo infantil solo por salir de dudas. Hasta que llegó el día de su consulta donde me acompañaba su padre, fueron 5 largas consultas haciéndole muchas pruebas a mi hijo; en una de ellas la psicóloga infantil indicó una de las pruebas más importantes en el caso de mi hijo,la de Neuropeptidos de gluten y caseina.
Las cuales indicaban alegrías a gluten y la caseina. Estas se encontraban en productos que contengan trigo y lácteos.
One day, among the many times I heard my mother worried about my son's tranquility, we talked and I decided to take him to the child psychologist just to get out of doubt. Until the day of his consultation where I was accompanied by his father, were 5 long consultations doing many tests to my son, in one of them the child psychologist indicated one of the most important tests in the case of my son, the Neuropeptides of gluten and casein.
These indicated gluten and casein allergies. These were found in products containing wheat and dairy.
---
Que le causaba tanta tranquilidad a mi hijo.
resultó que nazan era altamente alérgico al gluten y a la caseina, y como ya había leído un poco más la ayuda de mis estudios de medicina mi hijo se volvía más lento al consumir trigo o lácteos (harinas, queso, leche) productos que causaban letargo en mi hijo, lo ponía más lento y tranquilo de lo normal.
La psicóloga al final de todas estas consultas nos dio un diagnóstico definitivo.Autismo leve; un diagnóstico que aunque no sea fatal, como padre nunca deseas que a tu hijo le pase o diagnostique nada malo.
It turned out that Nazan was highly allergic to gluten and casein, and as I had already read a little more with the help of my medical studies my son became slower when consuming wheat or dairy (flour, cheese, milk) products that caused lethargy in my son, making him slower and calmer than normal.
The psychologist at the end of all these consultations gave us a definitive diagnosis: mild autism; a diagnosis that although not fatal, as a parent you never want anything bad to happen to your Child.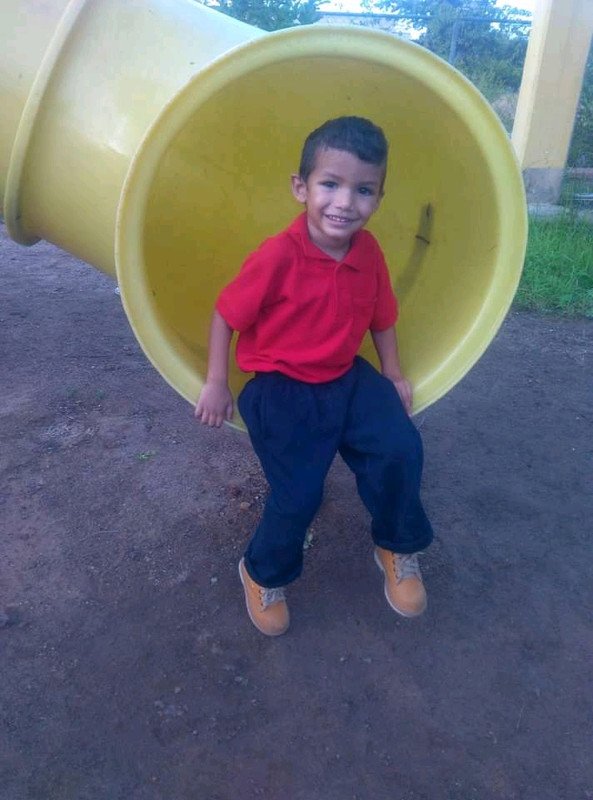 ---
![image.png
Enviado desde mi Huawei de Claro.
Enviado desde mi Huawei de Claro.
Enviado desde mi Huawei de Claro.