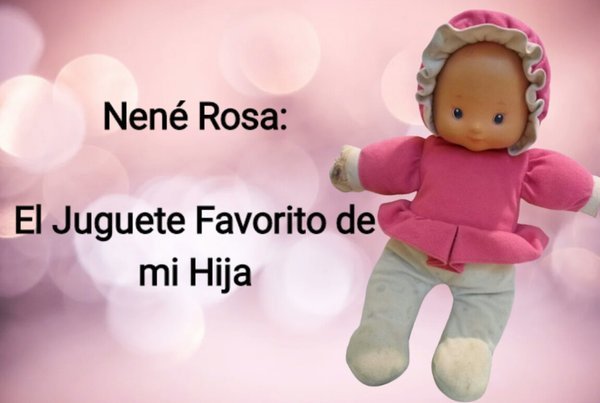 Mis queridas mamis y autores de la comunidad
#Motherhood
. Escribo para expresar lo bien que me siento al hablar sobre el tema del juguete favorito de mi hija; un objeto que atrapa la mayor atención de calidad en ella.
My dear mommies and authors of the #Motherhood community. I am writing to express how good it feels to talk about the topic of my daughter's favorite toy; an object that catches the most quality attention on her.
---
El juguete favorito se llamaba Petrica, una muñeca gemela obsequiada a su prima Daniela cuando tenía 3 años; el juguete lo heredó Amanda, una tarde que Daniela llevó los juguetes que no iba a utilizar más y entre ellos se encontraban los gemelos. Amanda de inmediato tomó a Petrica estaba feliz que le asignó el nombre Nené Rosa.
Her favorite toy was called Petrica, a twin doll given to her cousin Daniela when she was 3 years old; the toy was inherited by Amanda, one afternoon when Daniela took the toys she was not going to use anymore and among them were the twins. Amanda immediately took Petrica and was so happy that she named her Pink Baby.
---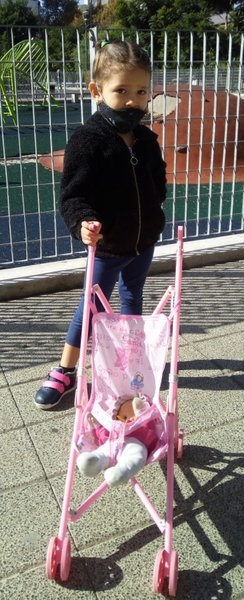 Nené Rosa es una muñeca suave de tela con una cara tierna, el nombre le hizo honor a su ropa y por razones obvias su hermano gemelo se tuvo que llamar Nené Azul. Es el juguete favorito porque puede estar jugando con otros, pero este posee un significado sentimental, fue un regalo de su prima favorita y aunque en Navidad pidió otro bebé rosa y llorón, el juguete que sale de paseo es Nené Rosa.
Pink Baby is a soft fabric doll with a tender face, the name honored her clothes and for obvious reasons her twin brother had to be called Blue Baby. She is the favorite toy because she can be playing with others, but this one has a sentimental meaning, it was a gift from her favorite cousin and although at Christmas she asked for another pink and crying baby, the toy that goes for a walk is Pink Baby.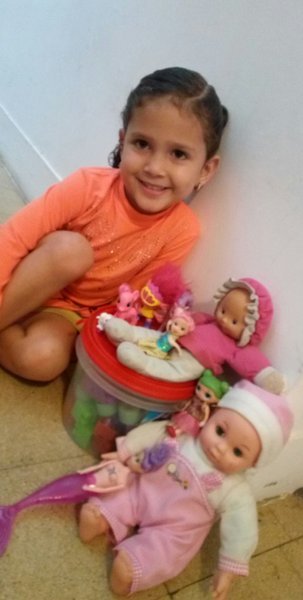 Los otros juguetes son el complemento de Nené Rosa y ha influenciado de tal manera que sus juguetes en su mayoría tienen color rosa o poseen un poco de rosa. La Nené Rosa fue su compañera de vuelo con destino Argentina y luego se aferró más a ella cuando comprendió que no podía regresar y estar con su prima Daniela, así que, Nené Rosa es el lazo entre primas.
The other toys are Pink Baby's complement and have influenced her in such a way that most of her toys are pink or have a bit of pink in them. Pink Baby was her companion on the flight to Argentina and then she became more attached to her when she realized she could not return and be with her cousin Daniela, so Pink Baby is the link between cousins.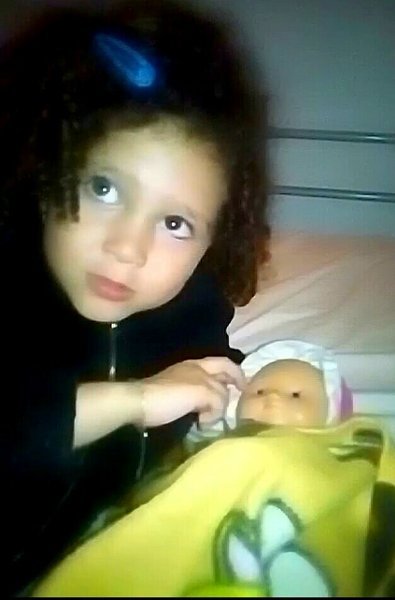 La muñeca Nené Rosa ha promovido en mi hija Amanda el valor de amar, ha desarrollado hábitos de dormir y comer. También fomenta la práctica de leer cuento y de cantar canciones para dormir, realmente la Nené Rosa supo conquista el amor de Amanda.
The Pink Baby doll has promoted in my daughter Amanda the value of loving, she has developed sleeping and eating habits. It also encourages the practice of reading bedtime stories and singing bedtime songs, Nené Rosa really knew how to conquer Amanda's love.
---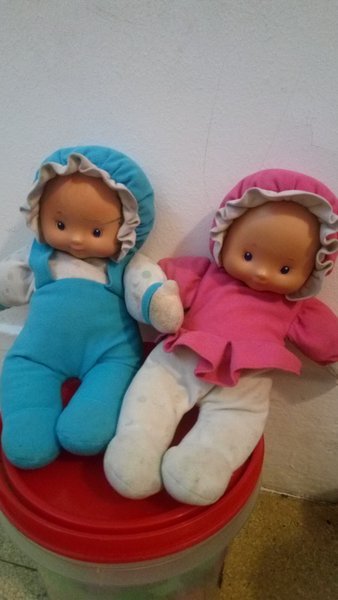 La magia de la Nené Rosa ocupa un privilegio sobre casi todos los muñecos grandes. Cuando su mejor amigo la visita, el Nené Azul cubre las expectativas y si la visita la bebé Grecia, Amanda le presta la Nené Rosa para que juegue, al parecer esta muñeca posee carisma. Mi hija duerme con sus peluches y Nené Rosa junto a ella, es la manera de estar cerca de su casa y de su prima, son recuerdos ahora menos doloroso porque el llanto desapareció.
The magic of the Pink Baby has a privilege over almost all the big dolls. When her best friend visits her, the Blue Baby covers the expectations and if baby Greece visits her, Amanda lends her the Pink Baby to play with, apparently this doll has charisma. My daughter sleeps with her stuffed animals and Pink Baby next to her, it is the way to be close to her home and her cousin, the memories are now less painful because the crying is gone.
---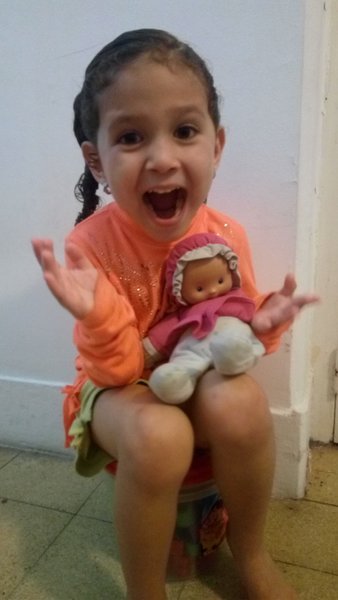 Gracias por compartir su opinión y apoyar está publicación.

Fotos tomadas con mi teléfono móvil Noblex modelo 551.
Primera imagen creada con la aplicación Fotocollages


Participe en el reto diario de #Motherhood aquí