¿CÓMO DECIR NO? | HOW TO SAY NO? [ESP-ENG]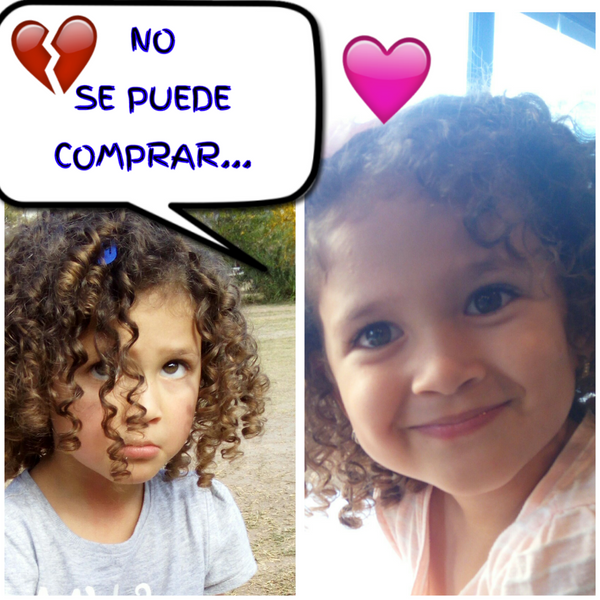 Hola, comunidad centrada en temas sobre la crianza de los hijos, nietos, hermanos, sobrinos, ahijados, entre otros. Tengo el placer de compartir mi experiencia acerca de Cómo decirle que NO a un hijo, cuando quiere que le compre algo sin perder la paciencia. Aunque va a depender de lo deseado, el contexto y el humor de ambos, el comportamiento varía y debe prevalecer la razón antes que la discusión y sobretodo mantenerse firme con la decisión tomada.
Hello, community focused on topics about raising children, grandchildren, siblings, nieces, nephews, godchildren, among others. I am pleased to share my experience on How to say NO to a child when he wants me to buy something for him without losing patience. Although it will depend on what is desired, the context and the mood of both, the behavior varies and reason must prevail before the discussion and above all stand firm with the decision taken.
| ENGLISH 🇪🇸 | ESPAÑOL 🇺🇸 |
| --- | --- |
| Frases para decir No cuando Amanda de 4 años quiere que le compre algo | Phrases to say No when 4 year old Amanda wants me to buy her something. |
| --- | --- |
| - Hija en este momento el dinero no alcanza para hacer un gasto extra. | - Daughter, at this moment money is not enough to make an extra expense. |
| - Amanda, mamá y papá no disponen dinero para comprar algo más | - Amanda, mom and dad don't have money to buy anything else. |
| - Ese juguete es costoso, podemos esperar un tiempo para comprar luego. | - That toy is expensive, we can wait a while to buy later. |
| - Hablamos en casa que íbamos a comprar comida, nada más. | - We talked at home that we were going to buy food, that's all. |
| - Hoy decidimos comprar un regalo para la casa no para Amanda. | - Today we decided to buy a gift for the house, not for Amanda. |
| - El dinero no es suficiente para comprar lo que deseas, pero puedo comprar algo diferente. | - Money is not enough to buy what you want, but I can buy something different. |
| - Hija no se puede comprar todo lo que pidas, hay otras necesidades como la comida. | - Daughter, you can't buy everything you ask for, there are other needs such as food. |
🚫 😑 😏 😃 🚫
Estas frases han sido reforzadas y muchas veces las practico en casa con mi hija antes de salir a un lugar que puede generar interés fuerte para pedir algo. Cuando el capricho o incomprensión supera su razón, me pongo a su altura para conversar y que me mire a los ojos y escuche con atención. Es necesario que esté calmada para comprender la situación y decirle que habrá otras oportunidades para obtener lo que quiere. Alguna veces es lento el proceso, también regular y otros más fácil para resolver.
These phrases have been reinforced and many times I practiced them at home with my daughter before going out to a place that may generate strong interest to ask for something. When the whim or incomprehension overcomes her reason, I put myself at her level to converse so that she looks me in the eyes and listens attentively. She needs to be calm to understand the situation and tell her that there will be other opportunities to get what she wants. Sometimes the process is slow, sometimes it is regular and sometimes it is easy to resolve.
🚫 😑 😏 😃 🚫
Amanda ha crecido y hay eventos en que se niega aceptar las situaciones, pero lo comprende y continúa. Sin embargo, la madurez también la ha llevado a anticiparse con preguntas cómo: ¿Es muy caro, mamá?, ¿Vamos a comprar solo comida, nada más, verdad?, Son preguntas que representan las frases que práctico con ella. Así que, querida familia de
@motherhood
, los niños se le dificultad asimilar conceptos, debemos educar en casa para corregir conductas desfavorables sobre querer comprar algo que no esté al alcance del comportamiento o prioridades.
Amanda has grown up and there are events when she refuses to accept situations, but she understands and continues. However, maturity has also led her to anticipate with questions such as: Is it very expensive, mom, are we going to buy just food, nothing else, right? These are questions that represent the phrases that I practice with her. So, dear family of @motherhood, children have a hard time assimilating concepts, we must educate at home to correct unfavorable behaviors about wanting to buy what is not within reach of behavior or priorities.

Gracias por la visita y dejar un comentario

Primera imagen creada con la la aplicación Fotocollages. Fotografías tomadas con mi teléfono móvil noblex modelo 551



Soy miembro de @motherhood


[Fuente]
Somos un club con derecho de admisión reservado que reúne a los mejores y más destacados miembros de la comunidad hispana, dándoles voz y voto, ya que nuestra estructura es democrática.
Visita y forma parte de nuestra comunidad The Talent Club
Visítanos en nuestro servidor de Discord


[Spanish City]
La Ciudad donde todos brillan.
Visita Discord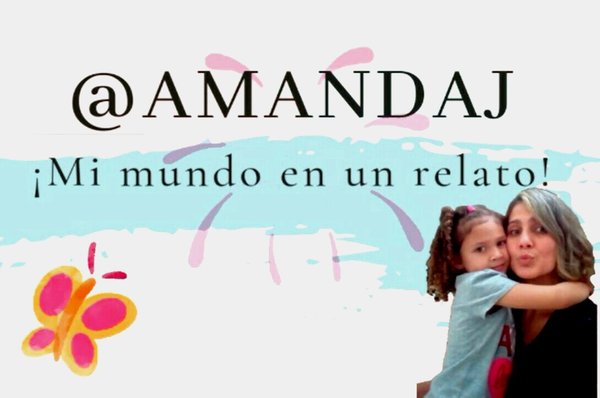 Diseño realizado en Canva
@AntonietaGonzl7
Twitter

Las publicaciones elaboradas en mi blog son realizadas desde un móvil Noblex modelo 551.

---
---