Feliz noche, amigos de Hive. De corazón deseo que cada uno de ustedes se encuentre bien. Hoy quiero compartir con ustedes lo que siento por el hombre más maravilloso que conozco, mi papá. Espero que les guste.
Happy evening, friends of Hive. From the bottom of my heart I wish each of you well. Today I want to share with you how I feel about the most wonderful man I know, my dad. I hope you like it.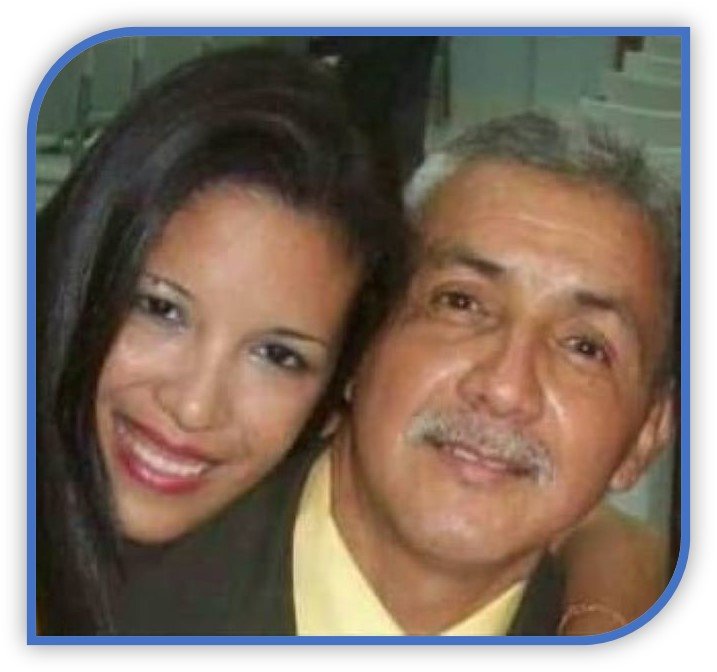 Les presento a mi hermoso padre, Juan Maldonado. Mi papá es el hombre más integral que conozco. Realmente, encontrar una palabra que lo defina es sumamente fácil, porque para mí, él es perfecto. El amor que siento por mi papá es tan grande y amplio como el océano. Es que quererlo, resulta muy sencillo. Es un hombre trabajador, amoroso, detallista, altruista, abnegado y sobre todo es un auténtico caballero. Quienes lo conocen lo aman. Quizás quien lea esto piense que exagero, pero no es así. Mi papá es el mejor tío, el mejor hermano, el mejor hijo y el mejor amigo que alguien puede tener. Ya les explico por qué.
Meet my beautiful father, Juan Maldonado. My dad is the most integral man I know. Actually, finding a word to define him is extremely easy, because to me, he is perfect. The love I feel for my dad is as big and wide as the ocean. Loving him is so simple. He is a hard-working, loving, caring, altruistic, selfless and above all a true gentleman. Those who know him love him. Maybe whoever reads this will think I am exaggerating, but I am not. My dad is the best uncle, the best brother, the best son and the best friend anyone can have. I'll explain why.

Mi papá se gana muy rápido el respeto y el corazón de las personas, porque siempre antepone el bienestar de los demás ante su propio bienestar. Es capaz de desprenderse de cualquier cosa material, con el objetivo de ayudar a quien lo necesite y en todo momento está dispuesto a escuchar a quien tenga problemas, no importa si tiene que sacrificar mucho tiempo; él siempre está allí para ayudar.
My dad quickly wins the respect and hearts of people, because he always puts the welfare of others before his own welfare. He is capable of giving up any material thing in order to help whoever needs it and he is always ready to listen to anyone who has problems, no matter if he has to sacrifice a lot of time; he is always there to help.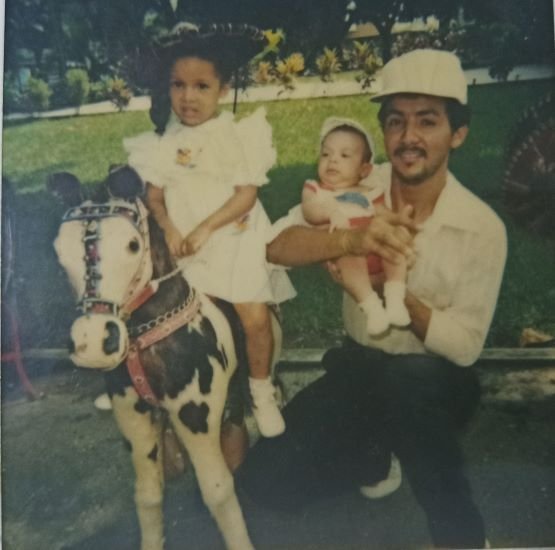 Recuerdo que desde niña siempre me ha encantado estar con él. Nos ha cuidado de una manera tan amorosa, que me lleva a admirarlo cada día más. Sacar adelante una familia formada por seis personas (cuatro hijos, mamá y papá) ha sido muy duro para él; pero jamás se ha quejado. En todo momento, ha tenido la disposición de trabajar duro y vaya que ha luchado bastante por nosotros. Verlo llegar cansado del trabajo día a día, y aun así estar dispuesto a jugar con nosotros, es uno de los recuerdos que atesoro en mi corazón.
I remember that since I was a child I always wanted to be with you. You have taken care of us in such a loving way that I admire you more and more every day. Raising a family of six people; four children, mom and dad, has been very hard for you, but you never complained. At all times, you have been willing to work hard and you have fought hard for us. Seeing you come home tired from work every day and still be willing to play with us is one of the memories I cherish in my heart.

A pesar de trabajar tanto, mi papá siempre sacó el tiempo para hacer que nuestra infancia fuera lo más bonita posible. Nos llevaba a pasear, nos compraba juguetes y mejor aún compartía tiempo de calidad con nosotros. Su familia siempre ha sido su prioridad, y eso lo ha demostrado a lo largo de los años. Siempre nos disciplinó cuando fue necesario y nos consintió infinitamente cuando éramos niños. Ahora que somos adultos continúa haciendo lo que mejor sabe hacer; darnos amor.
Despite working so much, my dad always made time to make our childhood as beautiful as possible. He would take us for walks, buy us toys and better yet, spend quality time with us. His family has always been his priority, and he has shown that over the years. He always disciplined us when necessary and spoiled us endlessly when we were children. Now that we are adults he continues to do what he does best; give us love.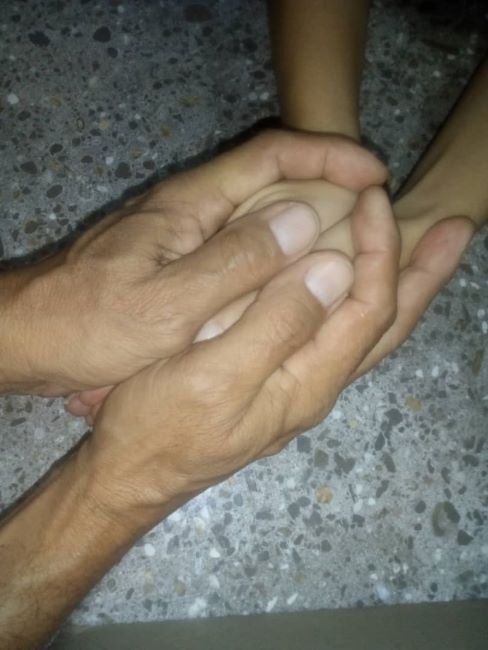 Cada día amo con más intensidad a mi papá. No tengo como remunerar todo lo que ha hecho por mí. Siempre ha estado a mi lado, aun cuando ando de mal genio, sabe qué hacer para hacerme sentir bien. En este mundo. mi sitio más seguro es estar a su lado y cuando sus manos toman las mías, sé, que aunque todo esté difícil se resolverá, porque me transmite una protección indescriptible. Mi papá es mi amigo leal, mi confidente y mi súper héroe. Papi te amo con todo mi corazón.
Every day I love my dad more intensely. I can't repay him for all he has done for me. He has always been by my side, even when I am in a bad mood, he knows what to do to make me feel good. In this world, my safest place is by his side and when his hands take mine, I know that even if everything is difficult, it will be solved, because he transmits me an indescribable protection. My daddy is my loyal friend, my confidant and my super hero. Daddy I love you with all my heart.

Todas las fotos son de mi propiedad, tomadas de álbum familiar. La primera foto la edité en PowerPoint.
All photos are my own, taken from family album. The first photo was edited in PowerPoint.