Feliz noche amigos de Hive. Mi deseo de corazón es que se encuentren bien. Hoy quiero compartir con ustedes un poquito sobre alguien que quiero muchísimo. Se trata de mi bella hermanita Crixabeth. Espero les guste mi experiencia.
Happy evening friends of Hive. My heartfelt wish is that you are well. Today I want to share with you a little bit about someone I love very much. It is about my beautiful little sister Crixabeth. I hope you like my experience.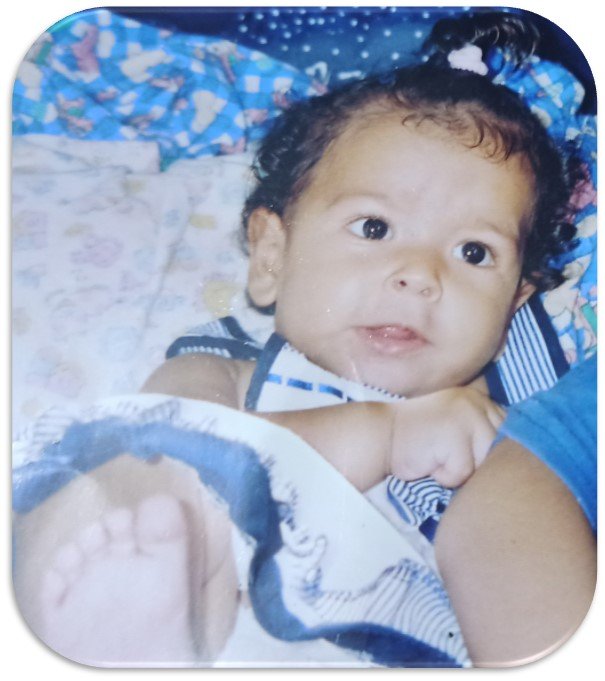 Les presento a mi hermana menor. Su nombre es Crixabeth. Cuando ella nació, yo tenia diez años y les confieso que desde el día que la vi me olvidé de jugar con juguetes y con mis amiguitas. Ella llegó a casa y yo me entregué completamente a mi hermanita. La alegría que me reportaba cada día era indescriptible. Me iba a la escuela y no veía la hora en que regresara a casa para cargar y jugar con mi hermanita.
This is my younger sister. Her name is Crixabeth. When she was born, I was ten years old and I confess that from the day I saw her I forgot to play with toys and my little friends. She came home and I gave myself completely to my little sister. The joy she brought me every day was indescribable. I would leave for school and couldn't wait to come home to hold and play with my little sister.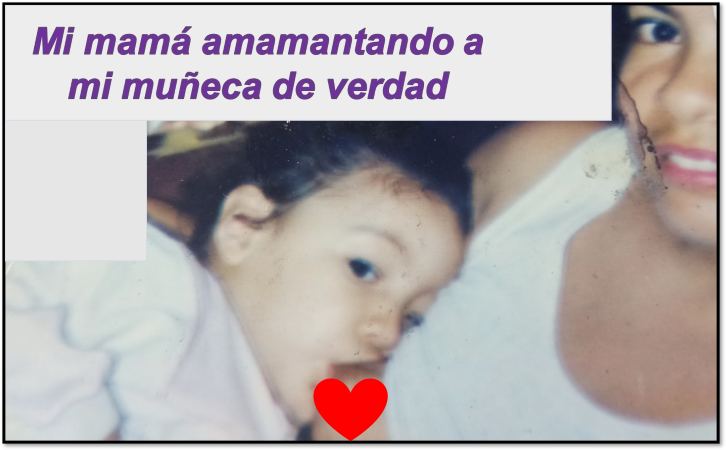 Mi hermanita siempre amó su leche materna, mi mamá sufrió mucho para quitársela. Inventaba estrategias para que la niña la dejara, pero no obtuvo éxito de inmediato. Crixabeth fue una niña muy dulce y tierna, me encantaba jugar con ella porque siempre desplegaba mucha inocencia. A veces, mi hermano jugaba con ella y se hacía pasar por un perrito, para que ella le diera compota o cualquier galletita que tuviera. Cuando ella lo miraba haciendo como un perrito le daba de sus golosinas.
My little sister always loved her breast milk, my mother suffered a lot to take it away from her. She invented strategies to get her to give it up, but she didn't succeed right away. Crixabeth was a very sweet and tender child, I loved to play with her because she always displayed a lot of innocence. Sometimes my brother would play with her and pretend to be a little dog, so that she would give him compote or whatever cookies she had. When she would watch him pretending to be a puppy she would give him some of her treats.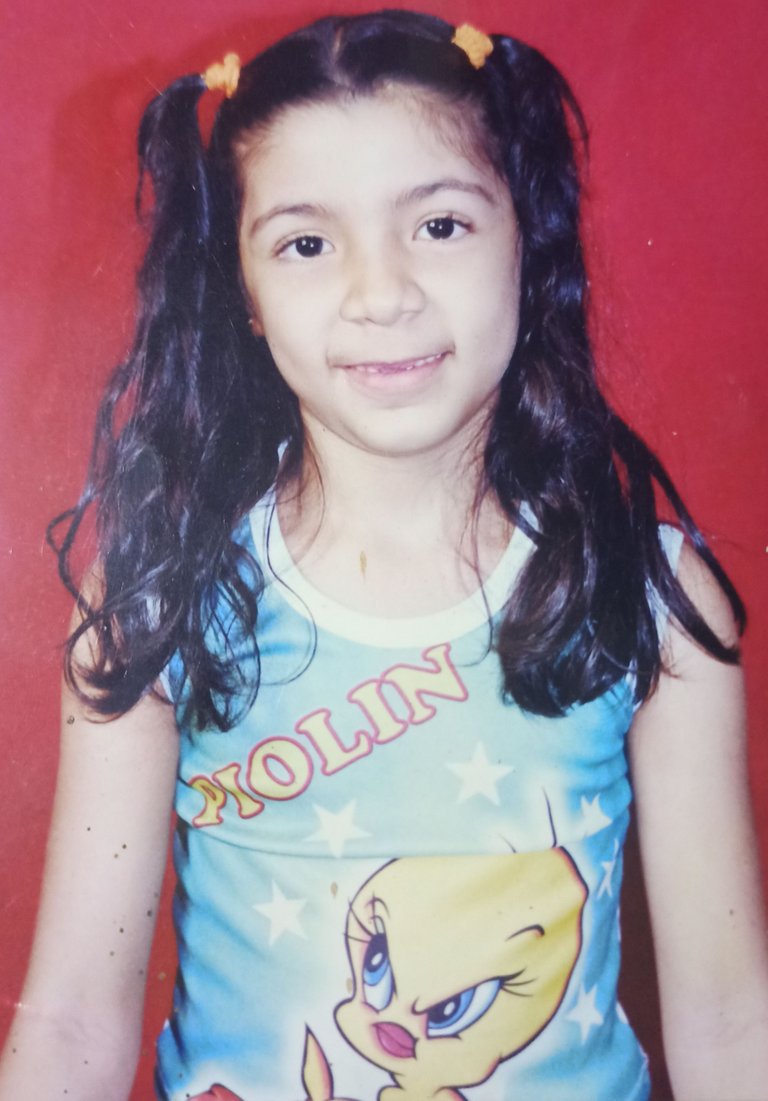 Mi muñeca de verdad fue creciendo y no dejaba de llenarnos de amor y de alegría. Mis días a su lado realmente fueron un regalo de Dios Todopoderoso. Recuerdo aquellos días como los más dulces de mi vida. Yo la bañaba, la peinaba, le enseñaba canciones de mi época. Las personas se sorprendían cuando la escucharon cantando canciones de adolescentes y no de niñas. Estuve a su lado cuando aprendió a ir al baño ella solita, cuando fue su primer día a la escuela, cuando perdió sus primeros dientes, en fin, mi vida se entrelazó a la de mi hermanita de una manera sorprendente. Me la llevaba a todas partes a donde iba. Por tener diez años más que ella siempre la he sobreprotegido, aunque les cuento que cuando comenzó en su etapa de adolescencia, comenzó a pedir su espacio y eso me dolió muchísimo.
My doll really grew up and kept filling us with love and joy. My days by her side were truly a gift from God Almighty. I remember those days as the sweetest of my life. I would bathe her, comb her hair, teach her songs of my time. People were surprised when they heard her singing teenage songs and not girl songs. I was by her side when she learned to go to the bathroom by herself, when she went to school for the first time, when she lost her first teeth, in short, my life was intertwined with my little sister's in a surprising way. I took her everywhere I went. Being ten years older than her, I have always overprotected her, although I tell you that when she started her adolescence, she began to ask for her space and that hurt me a lot.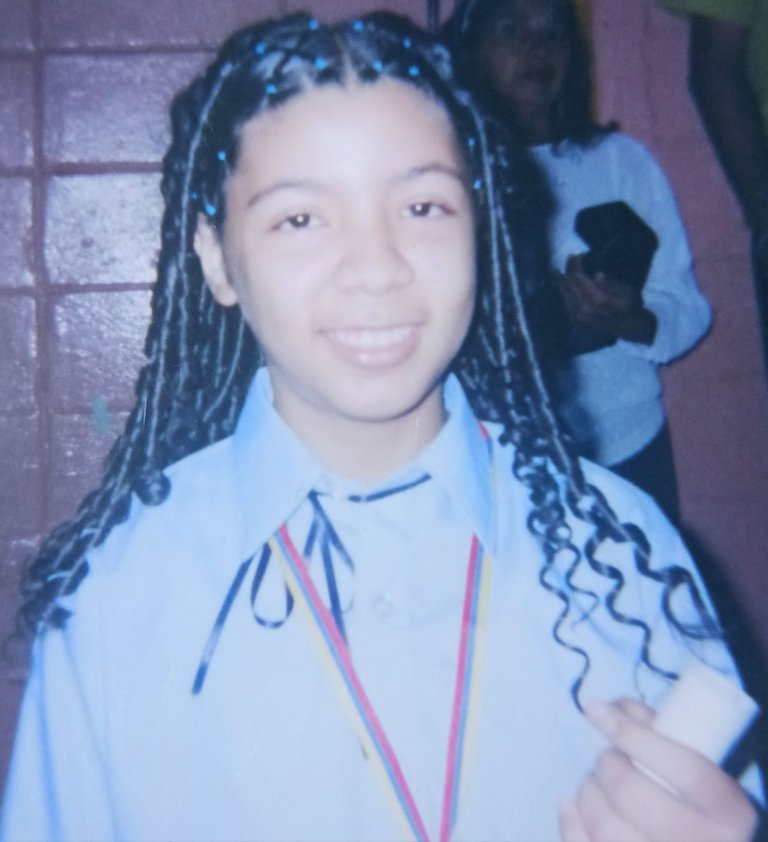 Recuerdo como si fuera ayer su graduación de sexto grado. Ese día yo no dejaba de tomarle fotos. Sentí una emoción muy grande al ver que mi muñequita de verdad ya había culminado la primaria. Ella quiso que le hicieran rulitos en el cabello y tuvo que dormir con unos pitillos en la cabeza para que su cabello adoptara la forma que ella deseaba, ya que su cabello es liso. El mirar su crecimiento ha sido una auténtica bendición.
I remember as if it were yesterday her sixth grade graduation. That day I kept taking pictures of her. I felt a great emotion when I saw that my little doll had really finished elementary school. She wanted to have her hair curled and had to sleep with some hair picks on her head so that her hair would take the shape she wanted, since her hair is straight. Watching it grow has been a real blessing.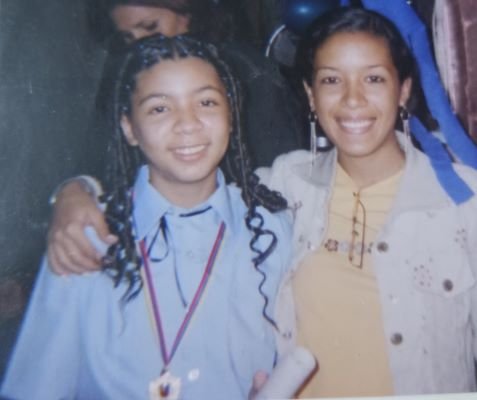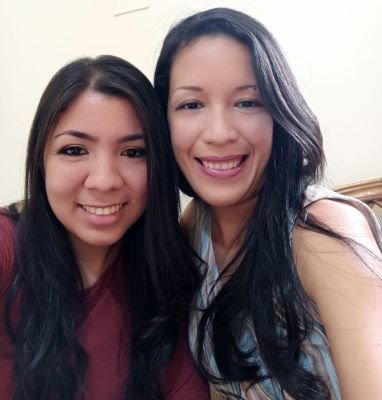 El tiempo ha pasado tan rápido, ya eres toda una mujer, pero el amor que te tengo, aumenta cada día que pasa. Con frecuencia, recuerdo aquellos días cuando no pronunciabas las palabras correctamente, cuando bailabas hacia atrás porque era así que te gustaba, cuando te colocabas mi ropa y cuando me escondías las cosas. Todo esos recuerdos atesorados en mi corazón hacen bonito mi presente. Y aunque ya estás felizmente casada quiero que sepas que siempre seré tu amiga, siempre seré tu hermana sobreprotectora y sobretodo siempre serás mi muñeca de verdad.
Time has passed so fast, you are already a woman, but the love I have for you increases with each passing day. Often, I remember those days when you didn't pronounce words correctly, when you danced backwards because that's how you liked it, when you put on my clothes and when you hid things from me. All those memories treasured in my heart make my present beautiful. And even though you are now happily married I want you to know that I will always be your friend, I will always be your overprotective sister and above all you will always be my real doll.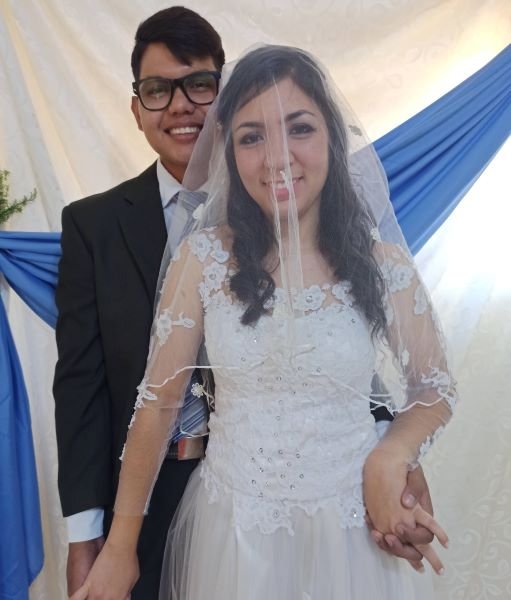 Te quiero con todo mi corazón.
I love you with all my heart.

Las fotos son de mi propiedad, tomadas del album familiar.
La primera y la segunda foto fueron editadas utilizando PowerPoint.
The photos are my own, taken from the family album.
The first and second photos were edited using PowerPoint.