Feliz tarde, amigos de Hive. Espero que se encuentren bien. Hoy, deseo compartir con ustedes una historia muy linda de un primito hermoso que tengo. Espero que les guste.
Happy afternoon, Hive friends. I hope you are well. Today, I wish to share with you a very cute story of a beautiful little cousin of mine. I hope you like it.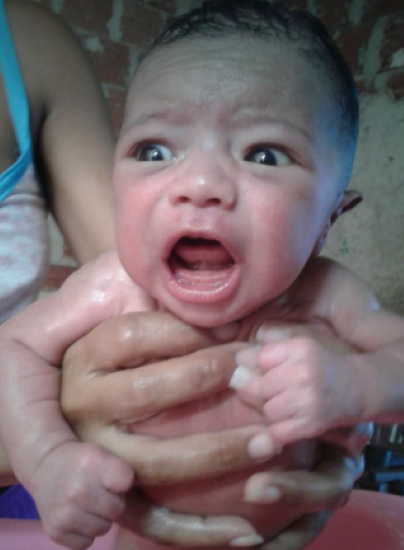 Les presento con mucho cariño a mi querido primito Gabriel David. La fótico que acaban de ver tiene aproximadamente un año, y como pueden apreciar a Gabrielito no le gustaba que lo bañaran. Cada vez que llegaba la hora del baño, Gabriel emitía gritos fuertes, manifestando claramente que no era de su gusto que lo mojaran. Berenice, la mamá de Gabrielito, sabía que tenía que aguantar un buen rato el llanto del bebé, durante el baño e incluso luego de este. Sin embargo, ella con mucho cuidado y ternura lo tranquilizaba.
I present to you with much affection my dear little cousin Gabriel David. The photie you have just seen is about one year old, and as you can see, Gabriel didn't like to be bathed. Every time it was bath time, Gabriel would scream loudly, clearly stating that he didn't like to be wet. Bernice, Gabrielito's mother, knew that she had to put up with the baby's crying for a long time, during and even after the bath. However, she carefully and tenderly soothed him.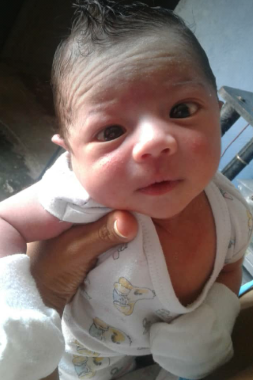 Después del baño, Gabriel quedaba relajado. Pero, no solo él, mi prima también descansaba del llanto del bebé; lo amamantaba y luego Gabriel tomaba una siesta prolongada que propiciaba el momento adecuado para que Berenice se pusiera al día con los quehaceres del hogar. Era la rutina diaria. Berenice, afirmaba que el llanto del bebé solo iba a durar unos días. Siendo ella madre de tres niños, ya tenía experiencia en la materia.
After the bath, Gabriel was relaxed. But not only him, my cousin also rested from the baby's crying; she would breastfeed him and then Gabriel would take a long nap, which was the right time for Berenice to catch up with the household chores. It was the daily routine. Bernice said that the baby's crying would only last a few days. Being the mother of three children, she already had experience in the matter.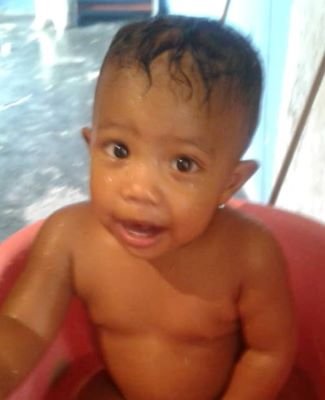 La premisa de Berenice se cumplió sin falta. Ya Gabriel tiene un añito y en efecto, no llora durante el baño. Todo lo contrario, disfruta mucho en su bañera. Puede durar muchísimo rato allí adentro y él se siente muy feliz. Cuando le echan el agua en la cara se ríe y con las manitos le da al agua, así que, moja todo el piso y sus alrededores desde su bañera. Berenice pensó que ya a estas alturas descansaría del llanto del bebé a causa del baño. Con lo que no contaba era que ahora, Gabriel llora cuando lo sacan de la bañera.
Bernice's premise was fulfilled without fail. Gabriel is now one year old and indeed, he does not cry during bath time. On the contrary, he enjoys it very much in his bathtub. He can stay in there for a long time and he is very happy. When water is poured on his face, he laughs and hits the water with his little hands, so he wets the whole floor and its surroundings from his bathtub. Bernice thought that by now she would have a rest from the baby's crying because of the bath. What she didn't count on was that now, Gabriel cries when he is taken out of the bathtub.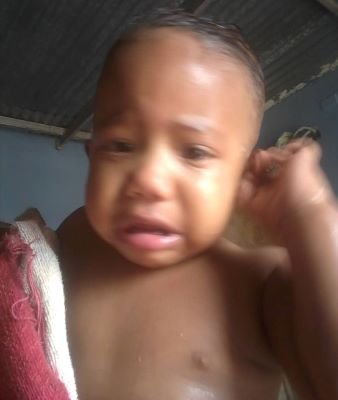 Gabriel llora con más intensidad que cuando estaba recién nacido. A Berenice le cuesta cada vez más tranquilizarlo. Sencillamente, Gabriel ama estar en la bañera. Y su molestia le hace saber a su mamá que aún queda mucho trecho que recorrer con respecto a este evento diario. Porque cada día que pasa, los berrinches son más fuertes. Afortunadamente, Berenice logra calmarlo y luego él esboza su linda sonrisa. Pero mañana, se repetirá el acontecimiento. Ánimo Berenice, disfruta al bebé todo lo que puedas, porque crecen muy rápido y luego desearás que regresen esos días que te reportaron mucho cansancio pero que te hicieron sentir felicidad plena.
Gabriel cries more intensely than when he was a newborn. Bernice finds it increasingly difficult to soothe him. Gabriel simply loves being in the bathtub. And his discomfort lets his mom know that there is still a long way to go regarding this daily event. Because with each passing day, the tantrums get louder. Fortunately, Bernice manages to calm him down, and then he smiles his cute smile. But tomorrow, the event will be repeated. Cheer up Bernice, enjoy the baby as much as you can, because they grow up very fast and then you will long for the return of those days that brought you a lot of tiredness but that made you feel full of happiness.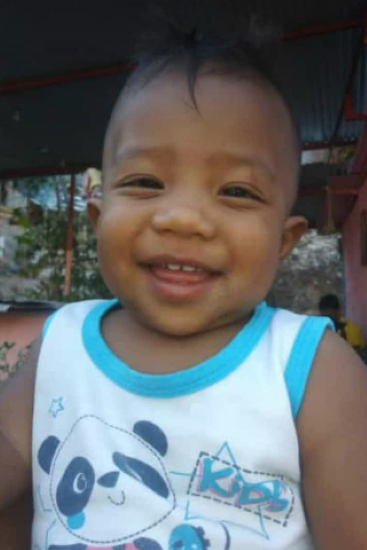 ---
Todas las fotos son de mi propiedad, tomadas con un Redmi Note 8.
All photos are my own, taken with a Redmi Note 8.