Закінчується серпень, але ще є шанс застрибнути в останній вагон літа, яке от от закінчиться. Раптом помітила, що о 9й уже зовсім темно. Тіні стають довші, дні спекотніші, а ранки холодніші.
Останні дні літа... Хочеться зняти темні окуляри і підставляти сонцю обличчя, замруживши очі. Ходити босоніж, ловити вітер, який зриває з дерев поодинокі золоті листочки і несе мені назустріч, наче перші посланці Королеви Осені. Або взяти вихідний і поїхати кудись назустріч вітру і дощу, не думаючи про час. Або писати вірші, а може прозу?..
Не змогла пройти мимо теми, запропонованої @teamukraine: Чи існує кохання з першого погляду? Авжеж існує, віримо ми в це чи ні.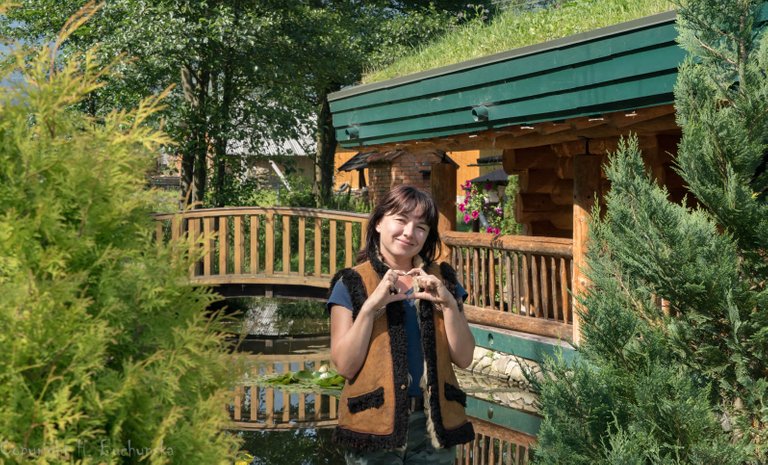 Надворі була найнеромантичніша зимова погода. Волого й холодно. Початок лютого. Весняне тепло ще так нескоро.
Я була сама уже 5 років. Не те, щоб зовсім сама... Поруч весь час хтось був, я знайоиилась і прощалась, і з кожною зустріччю і прощанням я наче втрачала частинку себе і своєї віри в те, що я зможу когось полюбити і бути щасливою. Я уже майже не пам'ятала, як це, а так хотілося... Моє серце було переповнене обманутими сподіваннями і марними надіями. Інколи думала, що пора позбутись іллюзій, змінити рецепт свого щастя. Менше романтики та ідеалів, і більше цинізму та здорового розрахунку. Найкраща подруга теж завжди казала, що будь які сильні почуття - це недобре...
А тут іще й клопіт по роботі, яка і без того займала майже весь мій час. Проблеми з новим дорогим обладнанням, яке ніяк не хоче робити те, за що ми заплатили гроші. Постачальник уже вдруге присилає інженера для налаштування. Першого після роботи я водила по нічних клубах, а другий взагалі був новеньким у цій справі. Він не уточнював, що потрібно робити, наче не дуже хотів їхати, ще й білет на поїзд взяв в останній момент. Міста новий інженер не знав, і я обіцяла зустріти його. Але згадала про це лиш коли він уже вийшов з поїзда на залізничному вокзалі і подзвонив мені. По дорозі картала себе за незручний одяг і зависокі підбори, щоб бігати зимовим містом. я мало не влетіла в нього, і раптом побачила його очі...
| | |
| --- | --- |
За ту одну мить моє життя змінилось. Усі минулі пристрасті, закоханості, пропозиції руки і навіть шлюб, виявилось, що усе це не було тим самим єдиним на все життя коханням, тому що воно ось, і воно зовсім інакше. Таке було зі мною вперше. Кудись зникло моє розчарування і напускний цинізм, натомість звідкісь узялась підліткова боязкість і цілий спект чогось такого, чого я раніше ніколи не відчувала. А мені ж уже стільки років!!!
Тиждень минув, наче один довгий день. І, до речі, обладнання запрацювало, як годинничок :)

З тих пір ми разом 12 років. Я незнаю, багато це, чи мало, але це так класно. І як добре, що я не послухала тоді обережних порад друзів, родичів, знайомих. Почекати, усе зважити, не довіряти, перевіряти, мати запасний план, бо не може ж бути все так добре. Я просто повірила, що це мій, саме мій шанс. І зараз, озираючись на своє життя, я думаю, що все, що було зі мною доти, довгі роки нещасливого шлюбу і самотності, це все було невисокою ціною за нашу зустріч.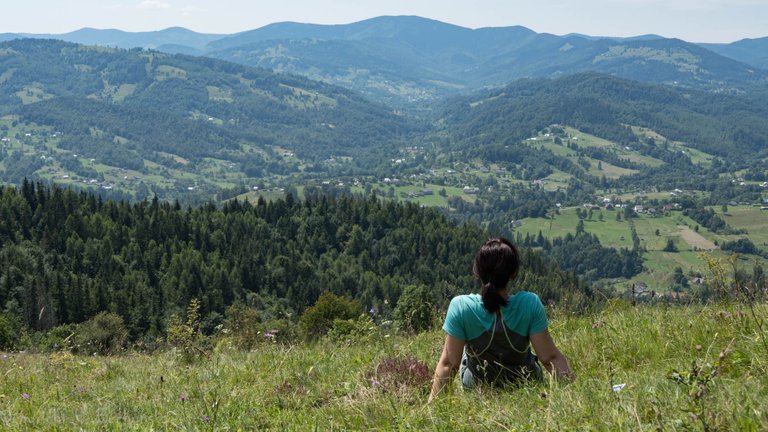 All photos used in my posts are taken and owned by myself. If you wish to use any of my images please contact me @zirochka.
Я прошу вибачення у всіх моїх читачів і друзів за довге мовчання. Сподіваюсь, що Ви і ваші близькі здорові і все добре. Дуже дякую, що завітали!

Щиро ваша,
---