Sudden plans are always good and when some arrange a surprise plan for me, I really appreciate it. I have said before that sometimes we need contrast in life to appreciate and being grateful for what we have. Sometimes our stressful life abandoned us to enjoy the beauty of life. Either we become blind or we put our full focus on dealing with life situations. So, whenever I am under too much stress, I always try to find a getaway for a while. Sometimes I go close to nature to connect my soul with the beauty of nature and sometimes I prefer to lose in city lights. Who doesn't like variations in life right?
Our lockdown is over and currently, we just need to wear the mask while roaming outside. But when we are in the park, we don't wear the mask, we just inhale fresh air and enjoy what nature has offered us. After 6 months of cold winter, finally, we can go out wearing a jacket only and the atmosphere is warmer than before. The sky is clear, no more white snow, and one can easily consume the freshness of the environment...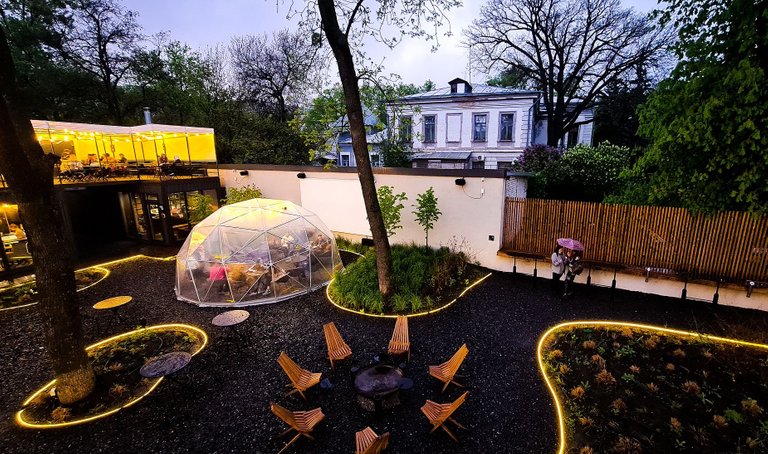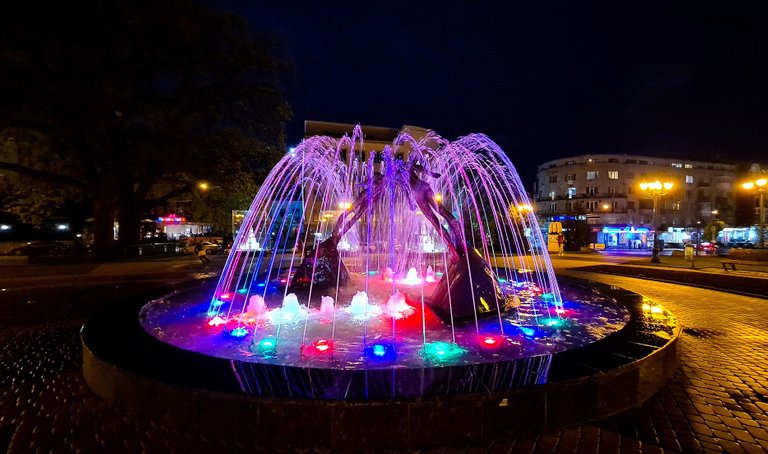 I was so lost in my moments and I was having so much stress in the last couple of days. So, suddenly my loved one decided to take me out and gave me the opportunity to enjoy the beauty of spring evening.
We both went to a nice dinner at Architectora Beketova. The location you are seeing in the picture is known as Architecture square, a very popular square in Kharkiv city. This fountain is known as the lover's fountain...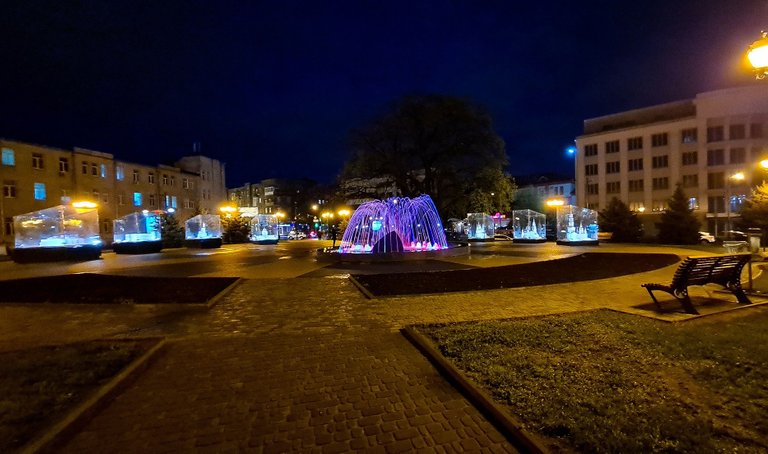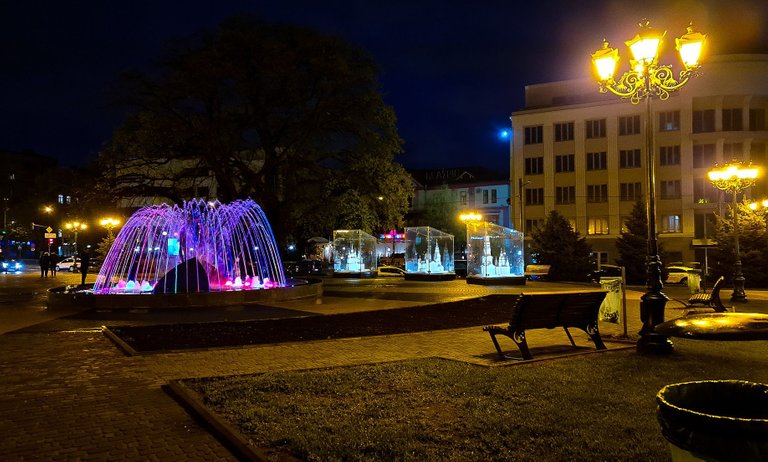 It was a great experience walking through this square in the evening. The sky was dark, a little bit rainy weather but the lights of the fountain was created an enjoyable moment. The sound of the fountain's waterfall was mesmerizing and the boxes of the sculptures were looking so great...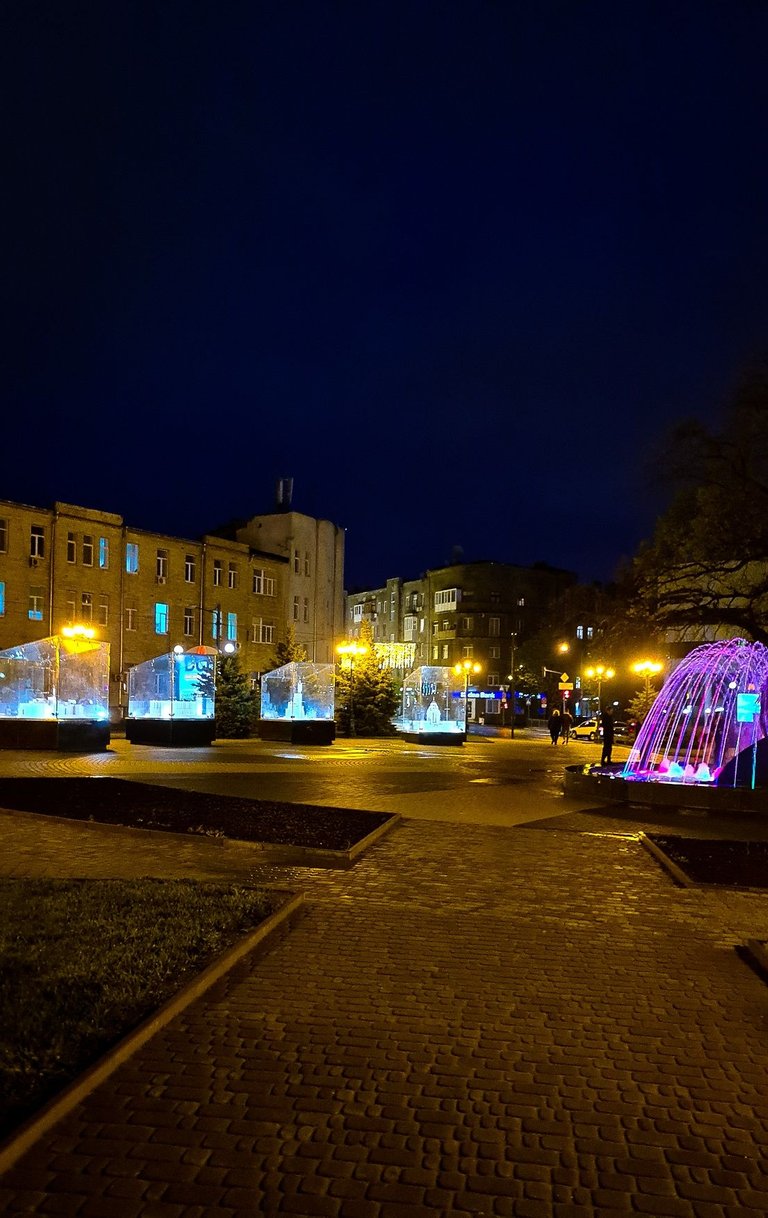 I have written a post before explaining the significance of this square. The semi-rough pavement always gives a grip to walk around nicely. One can gather so much knowledge about the architectural structures of this city by visiting this square...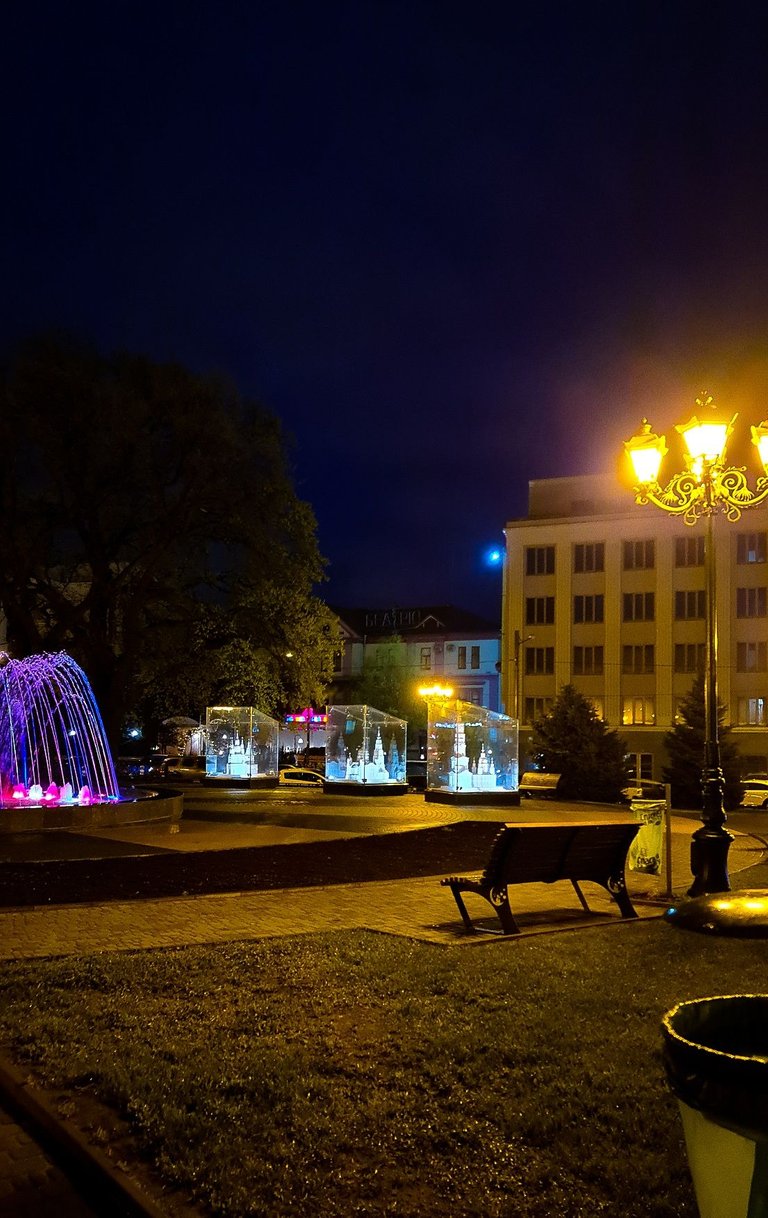 The boxes are giant made of tempered glass and the sculptures are made of white marbles. One can sit here and enjoy a cup of coffee by exploring the small version of Kharkiv city Structures. There are many shops located near this square. Not a very vast square but worthy to see.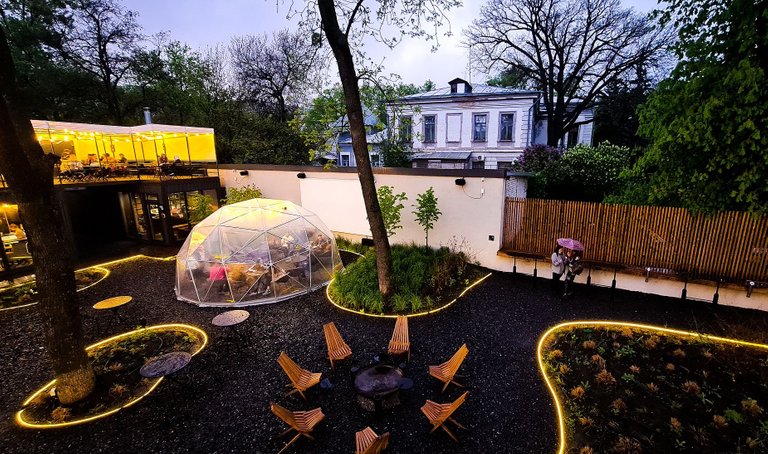 Later we went to this beautiful restaurant and enjoyed our time. This is one of the popular food shops in Kharkiv right now. Every day many people come here to enjoy their time with family and friends. You can go there alone too and enjoy a beer there...
I will write an elaborate post explaining the details of this restaurant...
See you around...
---
Love
Priyan
---

---
Explore Life with Priyan...
---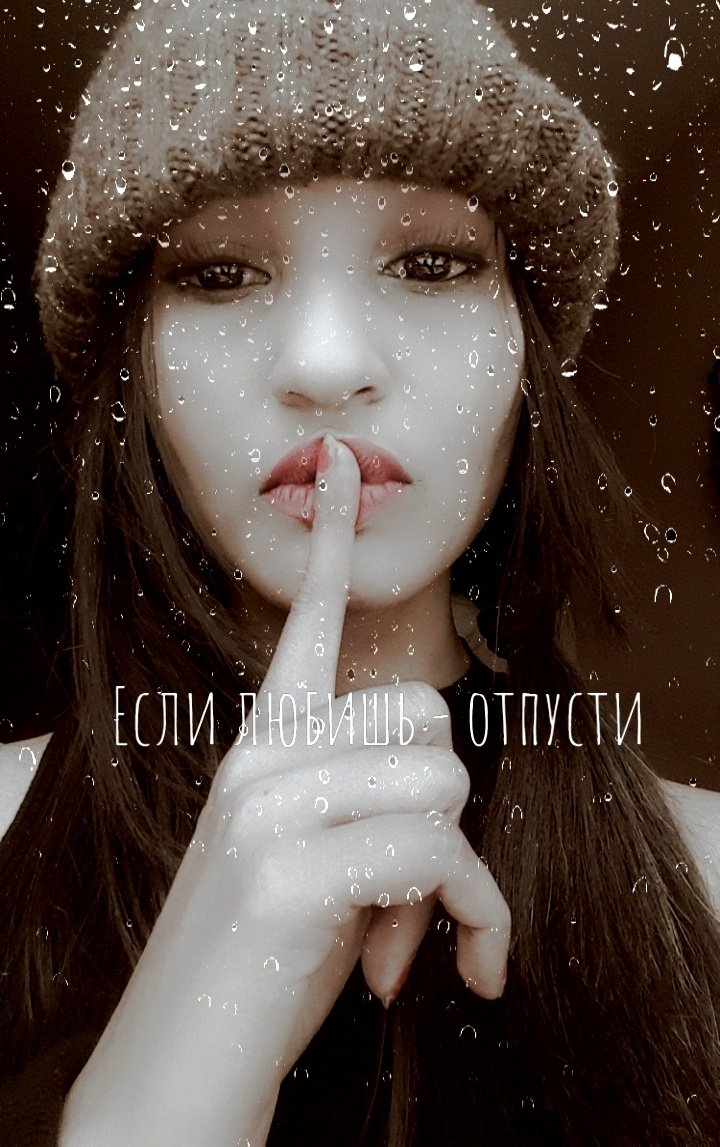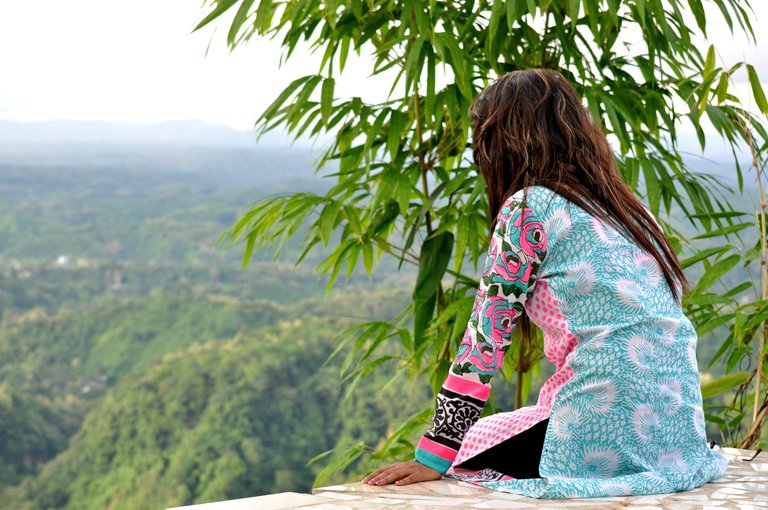 "I am @priyanarc... An architect, a dreamer, and a passionate writer who loves to write about life. I try to present my own perspective and experiences. Please leave your feedback and criticism because it's the only way I can know and reach your mind and thought easily..."

---
Find me on youtube...
Don't forget to subscribe to my channel...
You can find me on Twitter...
Original post written by @priyanarc...
All the pictures used are captured by the author...


If you want this kind of GIF for yourself, Let me know...
---