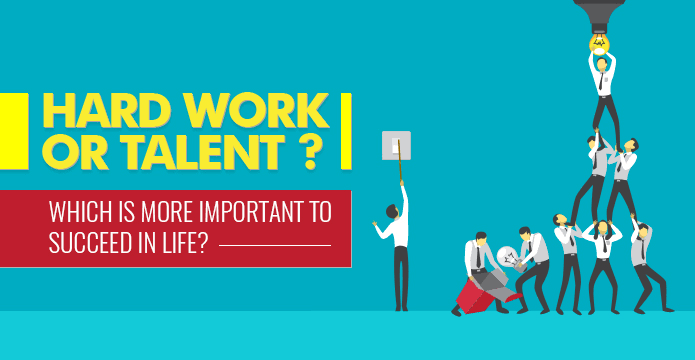 Having talent whether innate or acquired is very important, having more than one is awesome. Perfect it and you're on to something. I believe everyone has something they're good at, and if you think otherwise, it's either yet to be discovered or developed.
However, talent alone is not enough to succeed if you don't put in the work. A lot of people think they have the world at their feet because they're talented and they think it all ends there. There are a million and one other people with said talent and the only thing that differentiates you is the work you put in.
Intentionally nurturing your talent is first step in making headway with said talent. You don't have to do something extraordinary, being you, consistent and moving out of your comfort zone is enough.
Find ways to make your talent more appreciated, let people see what you do and never hold back in selling your talent to the world.
So my answer to the question is, hard work is more important. You can be talented and waste your talent if you don't work. Having no talent or no idea what your talent is and working hard and smart will make you successful.