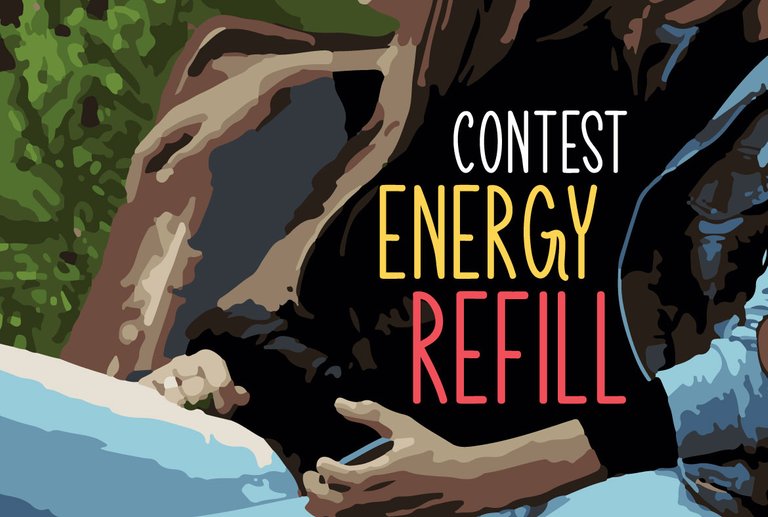 ENERGY REFILL CONTEST
Round 09 closed, Round 10 begins
45 HBI in prizes.
---
Winners of the *Round 09 will be announced in 24 hours, Wednesday 19 00:00 GTC
---
As you know, i'm always full of positivism, reflective phrases, good moods and existential questions. On this occasion, the wonderful idea came to my door, to create a new contest called "Energy Refill" where every Tuesday at 00:00 UTC we will share a motivational phrase, where you will be able to show your capacities (in any way or format you can think of) and make a post reflecting on the topic so that you fill us with positive energy. The sky is your limit, so surprise us!
This week phrase is:
"There is no evil that doesn´t come from good."
- Juan Ruiz de Alarcón

CONCURSO ENERGY REFILL
Ronda 09 cerrada, inicia Ronda 10
45 HBI en premios.
---
Los ganadores de la Ronda 09 se anunciarán en 24 horas, el miércoles 19 00:00 GTC
---
Como ya saben, siempre ando cargada de positivismo, de frases reflexivas y preguntas existenciales. En esta ocasión, llegó a mi puerta la maravillosa idea de crear un nuevo concurso llamado "Energy Refill" donde cada martes les compartiremos una frase motivacional, en donde vas a poder mostrar tus capacidades (de cualquier forma que se te ocurra) y realices un post reflexionando sobre el tema para que nos llenes con energía positiva. ¡El cielo es tu límite, así que sorpréndenos!
La frase de esta semana es:
"No hay mal que por bien no venga."
- Juan Ruiz de Alarcón

Awards:
1st Place: 24 HBI
2nd Place: 6 HBI
3rd Place: 3 HBI
The most creative: 3 HBI
Energy Refill special: 3 HBI
Most engaged author: 6 HBI
This last one will be for the author who commits more by commenting to the other posts of the contest.
This contest is possible thanks to @enginewitty and SMILE initiative.



Sponsors / Patrocinadores

Give some cool vote for Witty thing.

#thoughtfuldailypost by @wesphilbin

Click the banner to get redirect to Blogging Challenge Community

Click the banner to get redirect to SMILE server, or: https://discord.gg/d47KyHB





---
--> Check out our products here <--
---

---
All illustrations are made by me in Adobe Illustrator.
Enginewitty´s banner is delivered by him.