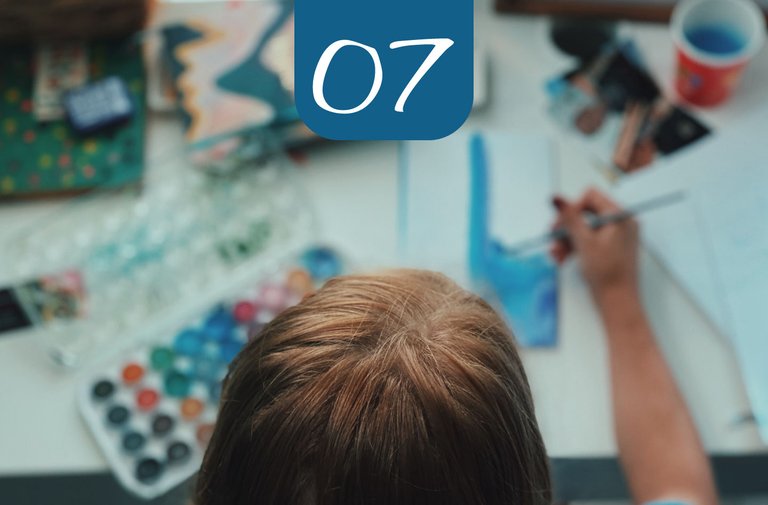 Photo by Madalyn Cox on Unsplash


Blogging Challenge - Part 04 - Day 07
Which is more important: talent or hard work?
When I wrote this one I thought it would take me longer to answer it, but the truth is that I feel that all talents die if we don't work on them.
For example, a girl is not born knowing how to paint, maybe she has ease with her hand, good vision, but the first time she sits down to paint it will not be perfect. She has to practice and practice until she achieves what she wants or surpasses herself.
I think that the real difference in this question, is that ¨talent¨ goes hand in hand with what we love and inspires us, therefore, that ¨trabajo duro¨ that we have to do daily, does not weigh us down and we do not realize that we have practiced a lot to get where we are.
Instead, when we say ¨hard work¨ disparagingly, we are referring more to the jobs where we spend a lot of work and moments where we have to keep up.
Therefore, I feel that it is more important to find what you love, find your talent, and find ways to be professional in the area so that you don't have to work hard for a single day of your life.
This is all for now. Thank you very much for joining me in this little corner of tripode, i hope you have a wonderful day, i hope to see you again soon... and remember, good vibes always.

Blogging Challenge - Part 04 - Day 07
¿Más importante: el talento o el trabajo duro?
Cuando escribí esta pensé que iba a tomarme más tiempo responderla, pero la verdad es que yo siento que todos los talentos mueren si no los trabajamos.
Por ejemplo, una chica no nace sabiendo pintar, tal vez tenga facilidad con la mano, buena visión, pero a la primera vez que se siente a pintar no le va a salir perfecto. Ella tiene que practicar y practicar hasta alcanzar lo que quiere o superarse a sí misma.
Creo que la real diferencia en esta pregunta, es que el ¨talento¨ va de la mano con lo que amamos y nos inspira, por lo tanto, ese ¨trabajo duro¨ que tenemos que hacer diariamente, no nos pesa y no nos damos cuenta de que hemos practicado mucho para llegar a donde estamos.
En cambio, cuando decimos ¨trabajo duro¨ despectivamente, nos referimos más a los trabajos en donde pasamos mucho trabajo y momentos en los que tenemos que aguantar.
Por lo tanto, yo siento que es más importante encontrar lo que amas, encontrar tu talento, y buscar la forma de ser profesional en el área para que no tengas que trabajar duro ni un solo día de tu vida.
Esto es todo por ahora. Muchas gracias por acompañarme en este pequeño rincón de tripode, espero que pases un maravilloso día, ojalá te vuelva a ver pronto... y recuerda, buenas vibras siempre.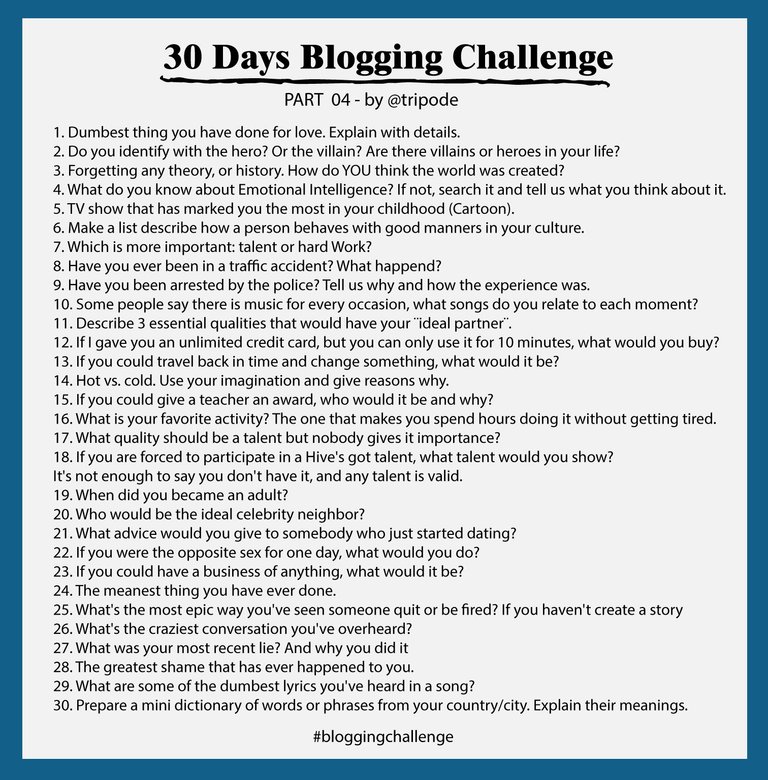 Click on the banner to get redirect to the SMILE server.

Click on the banner to get redirect to the community.

Created with Adobe Illustrator
And following the initiative of @wesphilbin from #thoughtfuldailypost providing content that tries to be reflective, positive and shares the love of true commitment and healing.
Y siguiendo la iniciativa de
@wesphilbin
de
#thoughtfuldailypost
proporcionando contenido que trate de ser reflexivo, positivo y que comparta el amor al compromiso y la curación.





---
--> Check out our products here <--
---

---
All the illustrations are created by me with Adobe Illustrator.