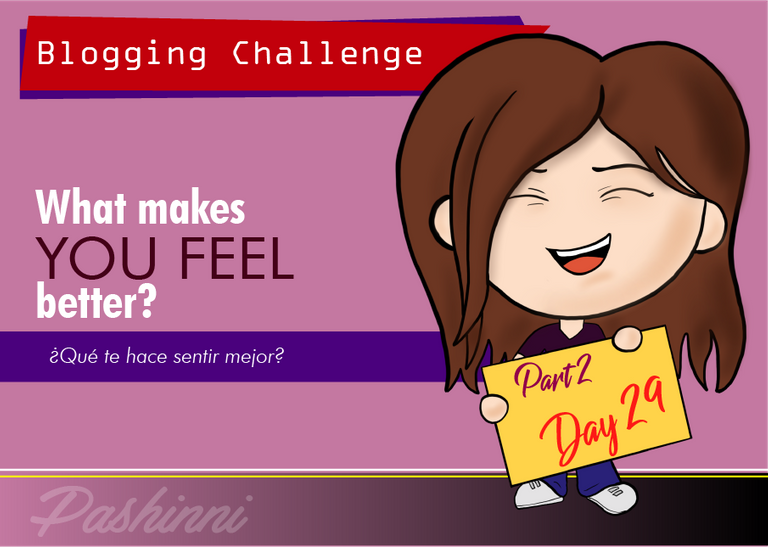 Depending on what's making me feel bad I have different things that make me feel better.
Dependiendo de que es lo que me hace sentir mal tengo diferentes cosas que me hacen sentir mejor.
If I want a quick solution to feel better when I'm down I eat a dessert, something sweet cheers me up, I take a break that lasts for as long as it takes me to eat it and by the end I feel better to continue what I was doing.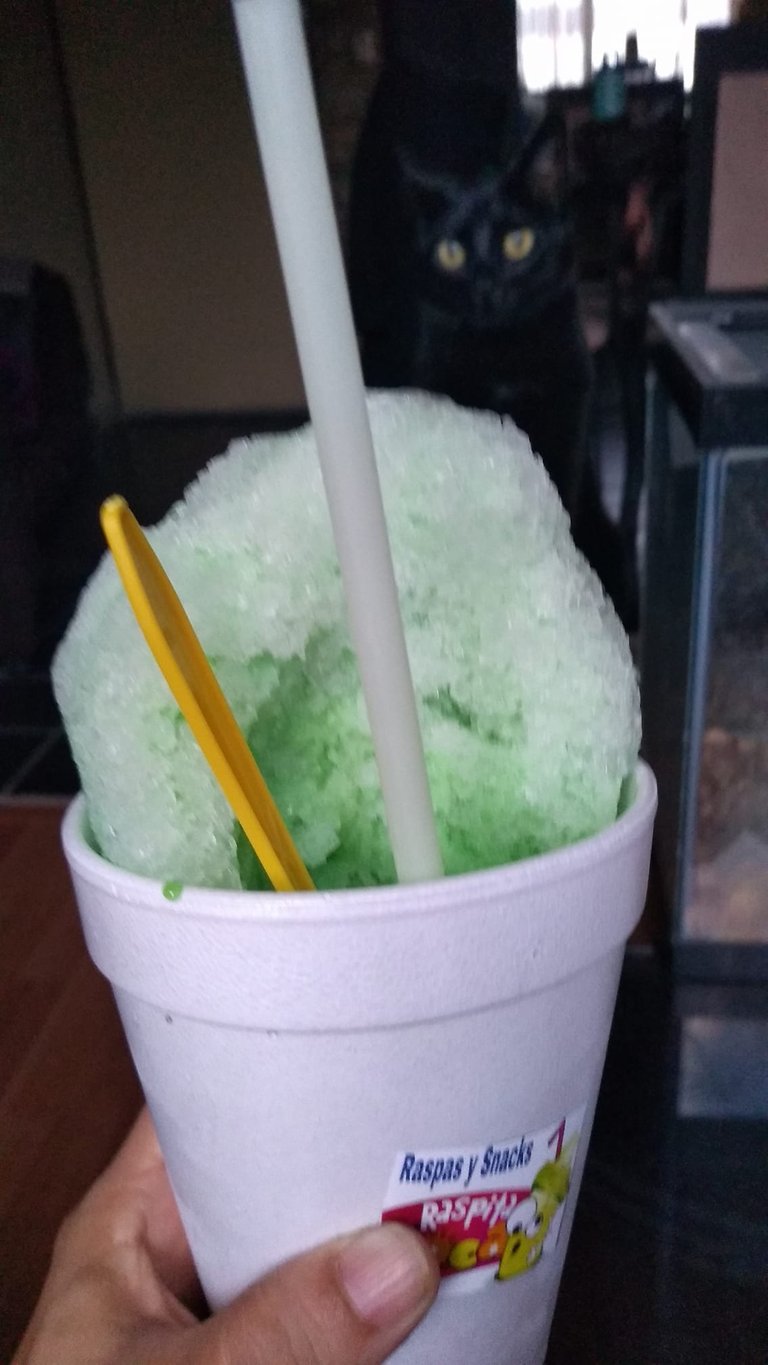 This is a pistachio frappe, really tasty / Es una raspa de pistache, muy buena.
If I'm just tired at the end of the week what makes me feel better is a drink with a close friend and talk to chill out and rant about the things that affected us during the week.
When I'm stressed, or worried about something, or really angry, I've always seen video games as a therapy, specially the game Left 4 Dead where the character I control can run killing hordes and hordes of zombies by shooting or slashing them, there's something about it that makes me feel good almost immediately, and while I'm playing I start to think about my problem from different perspectives... even though sometimes my cat demands attention and doesn't want me to play :p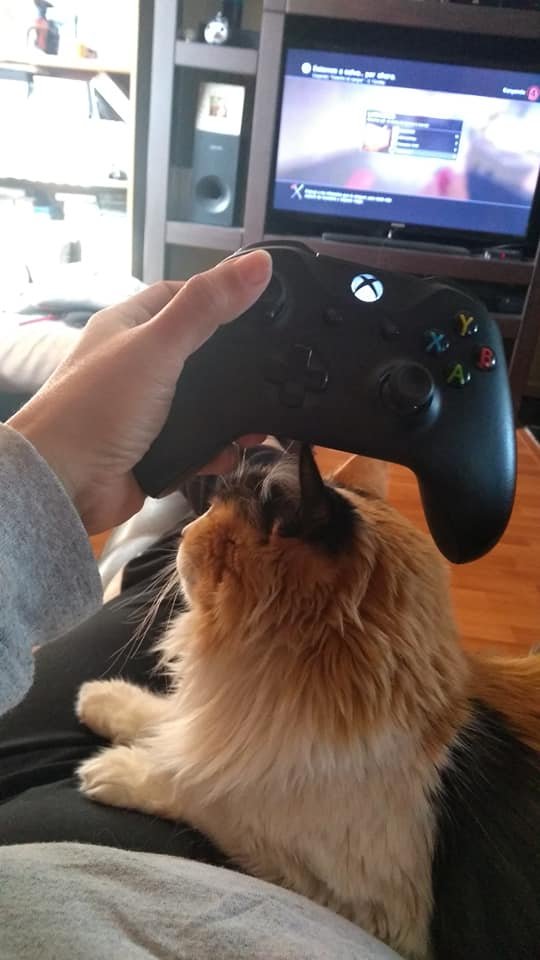 When I play, Whisky always sits over me / Cuando juego, Whisky siempre se me sienta encima.
And if none of the above work, I simply draw, I've drawn since I was a kid but I'm not near as good as a professional, I've never studied art properly, just when I studied design we saw some draw and paint techniques but not so deeply.
But professional or not, I enjoy drawing, making traces and playing with shadows relaxes me, my mind drifts away and I forget that I was feeling down.
Si quiero una solución rápida para sentirme mejor cuando estoy decaída consigo un postre, algo dulce me anima, tomo un descanso que dure lo que me tome comerlo y al final me siento mejor para continuar lo que hacía.
Si solo estoy cansada al final de la semana, lo que me hace sentir bien es una bebida con una amistad cercana y hablar para relajarnos y quejarnos sobre las cosas que nos afectaron durante la semana.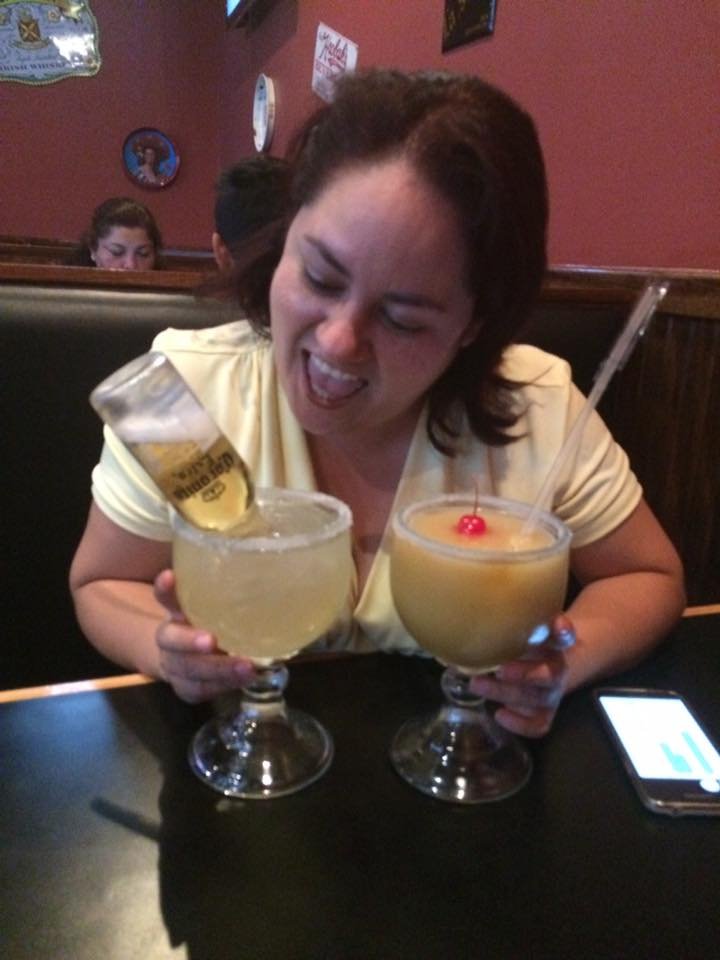 Just a little drink, margaritas with beer to numb all bad feelings :P / Solo una bebidita, margaritas con cerveza para adormecer los malos sentimientos :P
Cuando estoy estresada, preocupada por algo, o muy enojada, siempre he visto los videojuegos como terapia, especialmente el juego Left 4 Dead donde el personaje que controlo puede correr matando hordas y hordas de zombies disparando o cortándolos, hay algo sobre eso que me hace sentir bien casi de manera inmediata, y mientras estoy jugando empiezo a pensar sobre mi problema desde diferentes perspectivas... aunque a veces mi gata demanda atención y no quiere que me ponga a jugar :P:
Y si nada de lo previo funciona, simplemente dibujo, he dibujado desde que era niña pero no estoy ni cerca de ser profesional, nunca he estudiado arte propiamente, solo cuando estudié diseño vimos algunas técnicas de dibujo y pintura pero no a profundidad.
Pero profesional o no, disfruto dibujar, hacer los trazos y jugar con las sombras me relaja, mi mente divaga y olvido que me estaba sintiendo decaída.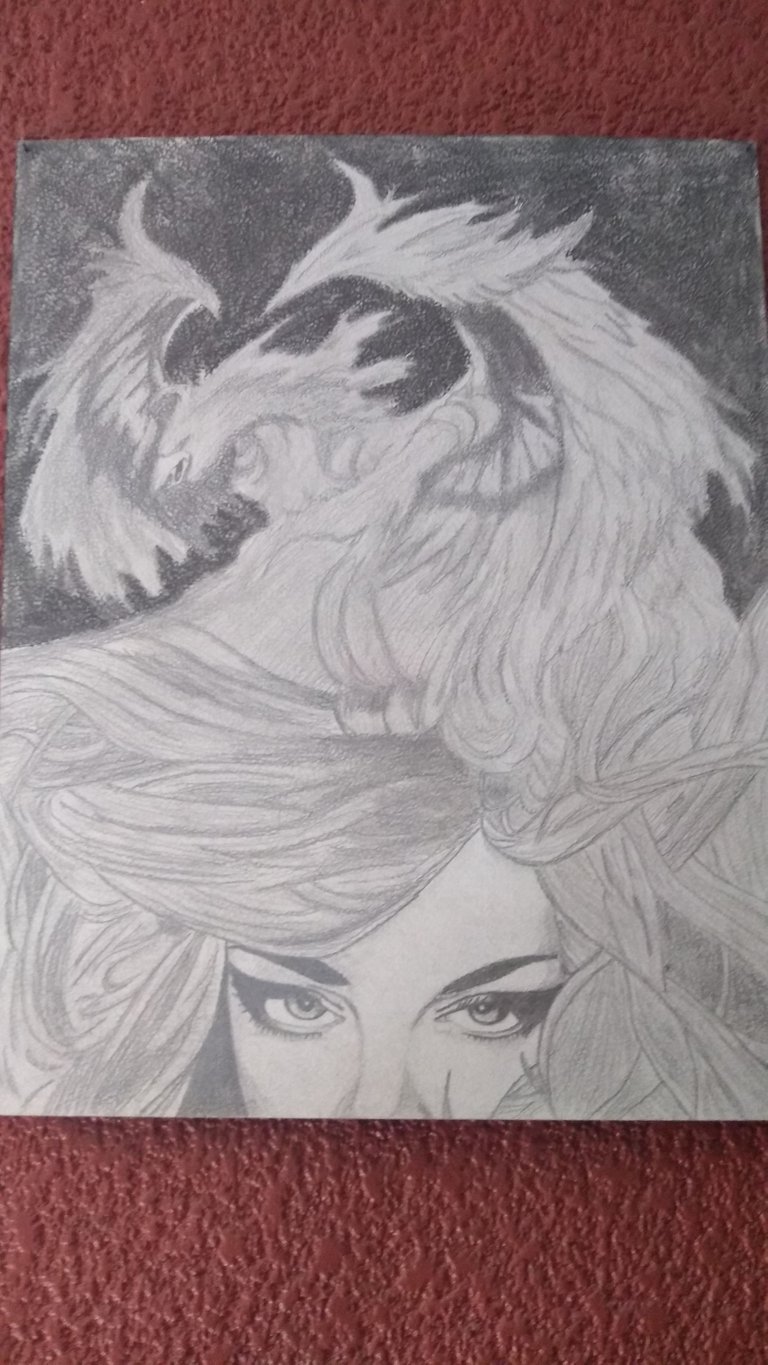 A draw I made some years ago copying the eyes from a Red Sonja poster that Rose McGowan was supposed to star in / Un dibujo que hice hace unos años copiando los ojos de un poster de Red Sonja que Rose McGowan se supone iba a estelarizar.


Banners made by me on Ai.
All photos belong to me.