[ESP-ENG] Best Trip of a Lifetime. | Mejor Viaje de la Vida. - Blogging Challenge parte 1, día 9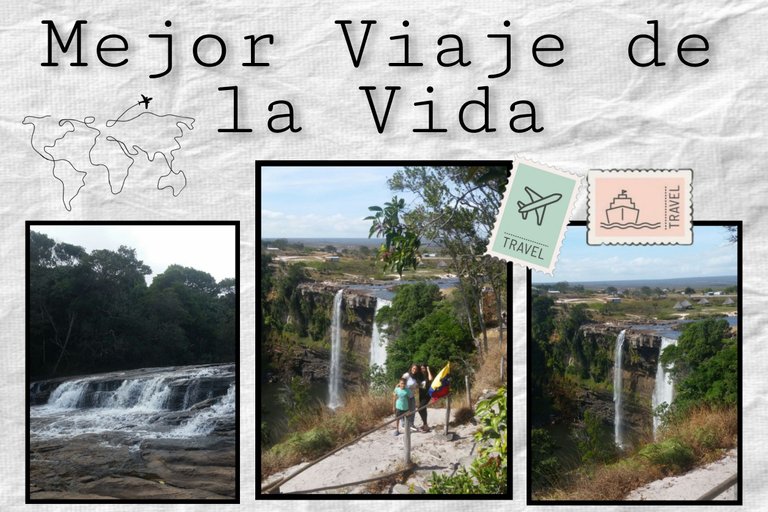 ---
¡Hola, queridos Hivers!
Espero que su semana vaya de maravilla.
El día de hoy continuo con el #bloggingchallenge, el día 9 de la primera parte del mismo, el cual nos dice que contemos el mejor viaje de nuestra vida.
Son muy pocos los viajes a los que he ido que recuerde y hayan sido por gusto. De pequeña viajábamos mucho con mi familia a las playas del estado Sucre en Venezuela, para ser más específica a Carupano. Tengo muy pequeños recuerdos de estos momentos.
En el año 2019 realice varios viajes de Venezuela a Basil y viceversa, en uno de estos viajes cuando regresaba a Venezuela tuve una experiencia muy bonita que es la que voy a contarles a continuación.
Para viajar a Brasil desde el estado Monagas tuve que pasar por el estado Bolívar, y al Sur-este del mismo se encuentra La Gran Sabana, la cual se extiende hasta las fronteras con Brasil y Guyana.
Hello, dear Hivers!
I hope your week is going great.
Today I continue with the #bloggingchallenge, day 9 of the first part of it, which tells us to tell the best trip of our life.
There are very few trips that I have gone to that I remember and have been for pleasure. When I was a little girl we used to travel a lot with my family to the beaches of Sucre state in Venezuela, to be more specific to Carupano. I have very small memories of these moments.
In the year 2019 I made several trips from Venezuela to Basil and vice versa, in one of these trips when I was returning to Venezuela I had a very nice experience which is what I am going to tell you below.
To travel to Brazil from the state of Monagas I had to pass through the state of Bolivar, and south-east of it is the Gran Sabana, which extends to the borders with Brazil and Guyana.
---
---

---
La Gran Sabana nos ofrece paisajes únicos y hermosos, y tuve la oportunidad de ver algunos de ellos en uno de mis viajes cuando regresaba a Monagas. Era algo que no estaba planeado pues pensábamos que las paradas en este iban a ser muy pocas, pero el señor que nos llevaba ofreció mostrarnos algunos paisajes que se encontraban en esta región.
Hicimos 3 paradas en la cuales conocimos unos ríos y cascadas muy hermosos. De la primera parada no tengo fotos pero si una experiencia muy graciosa.
Pues tuvimos que bajar por una montaña pequeña pero muy empinada para poder llegar hasta la cascada que se encontraba en este primer lugar y más de una vez nos caímos sentados en los "escalones" que se encontraban para bajar. Y una vez abajo me resbalé en unas piedras y me lastimé el tobillo, estaba muy enfrascada en el dolor hasta que nos fuimos y no logré tomar ni un foto de ésta.
The Gran Sabana offers unique and beautiful landscapes, and I had the opportunity to see some of them on one of my trips when I was returning to Monagas. It was something that was not planned as we thought that the stops in this one were going to be very few, but the man who was driving us offered to show us some of the landscapes found in this region.
We made 3 stops in which we saw some beautiful rivers and waterfalls. I have no pictures of the first stop but it was a very funny experience.
We had to go down a small but very steep mountain to get to the waterfall that was in this first place and more than once we fell down sitting on the "steps" that were there to go down. And once down I slipped on some rocks and hurt my ankle, I was very engrossed in the pain until we left and did not manage to take a picture of it.
---
---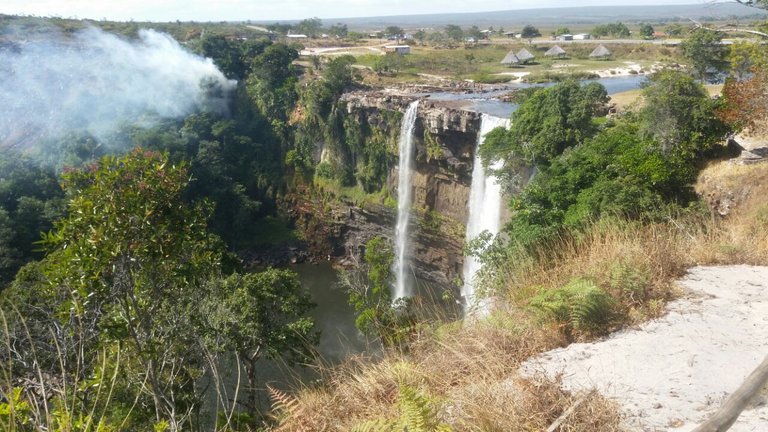 ---
Avanzamos un poco más en carro y nos encontramos con una Comunidad Indígena que nos daba la Bienvenida a la segunda cascada, esta fue la más alta y mi favorita de las 3, tanto que me hizo olvidar por completo el dolor y la hinchazón de mi tobillo jajaja.
Subimos por unas escaleras que se encontraban a un costado de la cascada y pudimos verla desde ese ángulo, fue de las vistas más hermosas de mi vida, estaba toda rodeada de verde y el agua caía de una manera increíble, fue una vista maravillosa. Nos tomamos algunas fotos en las que se pudiera apreciar y partimos a la siguiente.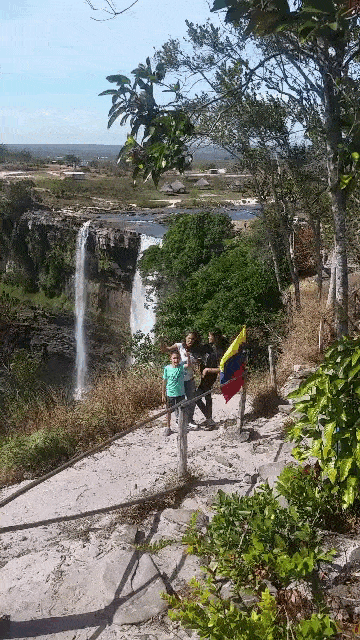 We went a little further by car and we found an Indigenous Community that welcomed us to the second waterfall, this was the highest and my favorite of the 3, so much so that it made me completely forget the pain and swelling of my ankle hahaha.
We went up some stairs that were on one side of the waterfall and we could see it from that angle, it was one of the most beautiful views of my life, it was all surrounded by green and the water was falling in an incredible way, it was a wonderful view. We took some pictures where we could appreciate it and we went to the next one.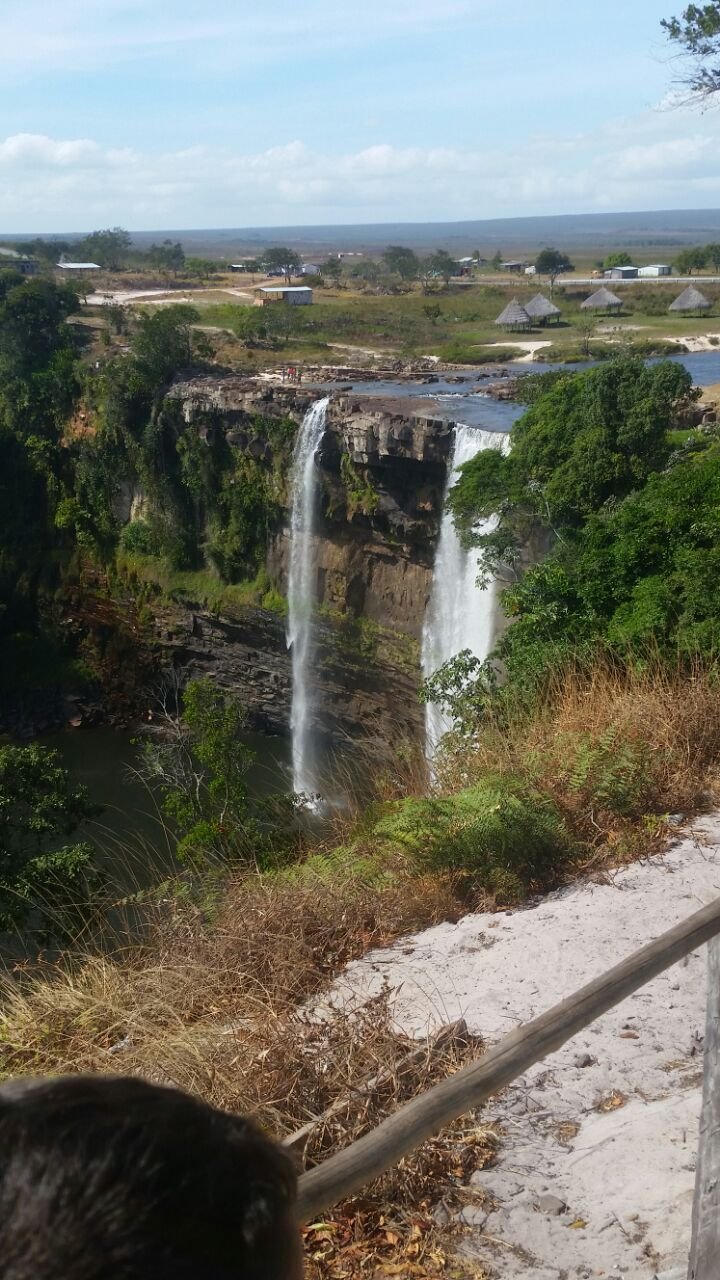 ---
---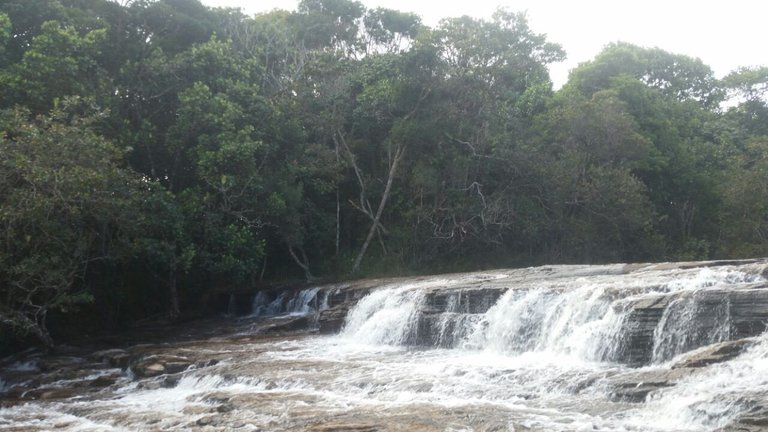 ---
En la última parada para ver las cascadas pasamos por otra comunidad indígena donde vendían recuerdos muy bonitos como pulseras y atrapa sueños, no pude comprar alguno pero si tomé algunas fotos.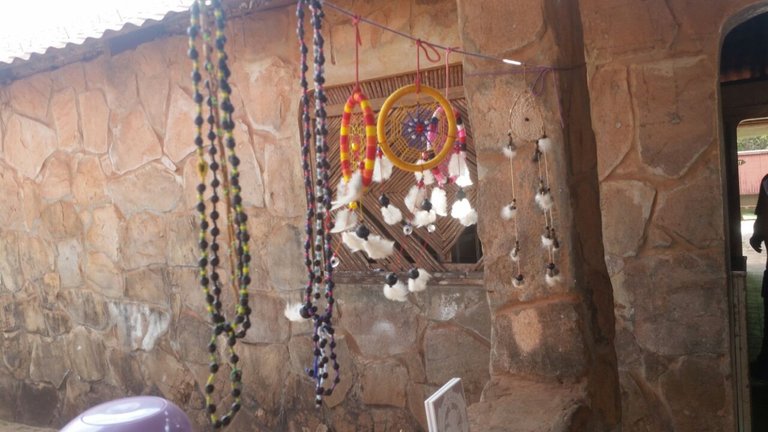 Al entrar en esta encontramos el paisaje que consistía en unas rocas hermosas y el agua fría y cristalina cayendo de estas en una mini cascada, era un espacio más o menos grande y estaba rodeado de mucha vegetación también, todo verde a nuestro alrededor, una vista muy hermosa también. El clima era increíble, súper fresco.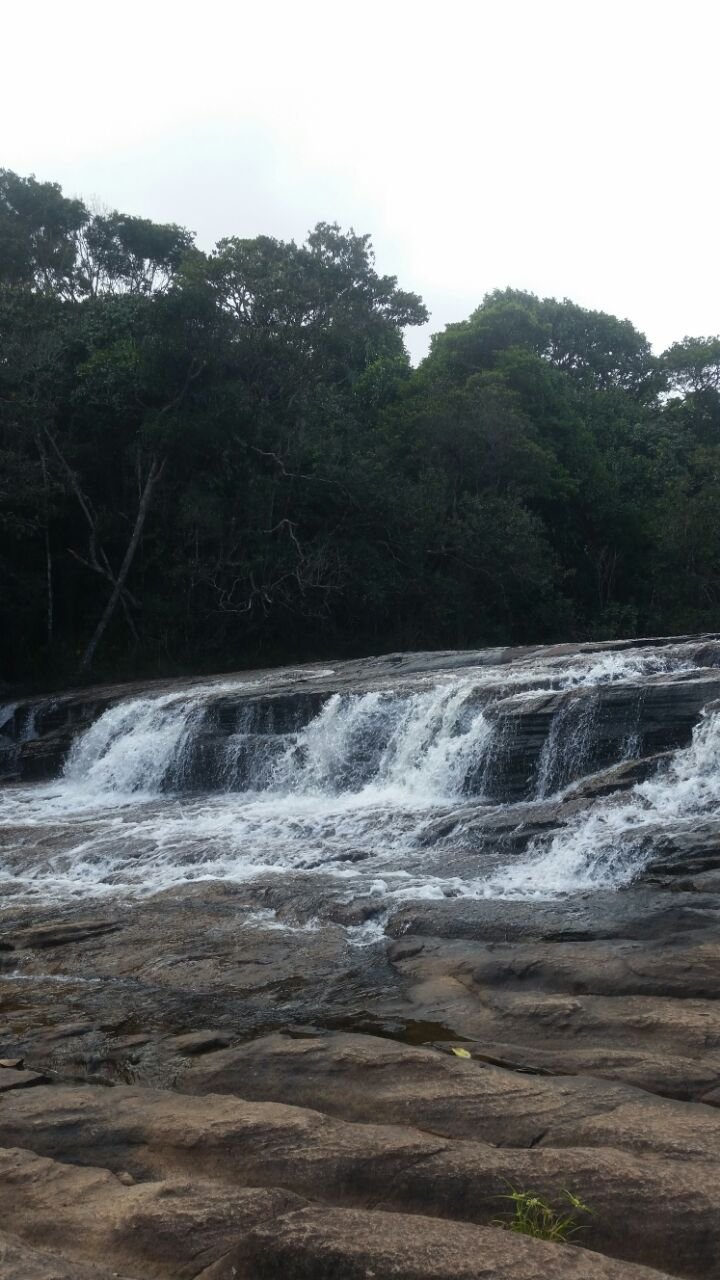 At the last stop to see the waterfalls we passed by another indigenous community where they sold very nice souvenirs like bracelets and dream catchers, I could not buy any but I did take some pictures.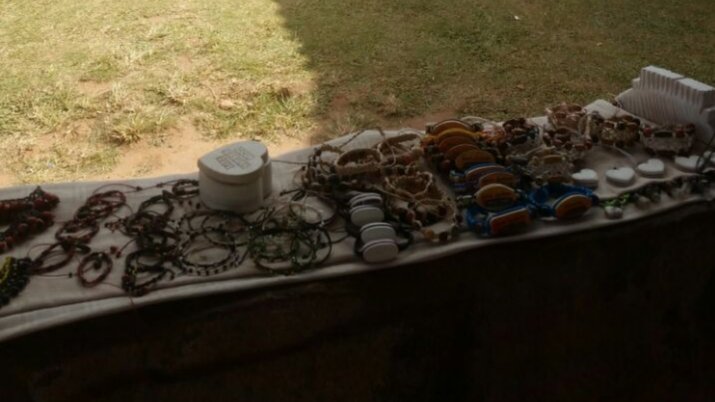 Upon entering this one we found the landscape that consisted of beautiful rocks and crystal clear water falling from these in a mini waterfall, it was a more or less large space and was surrounded by lots of vegetation too, all green around us, a very beautiful view too. The weather was amazing, super cool and the water very cold.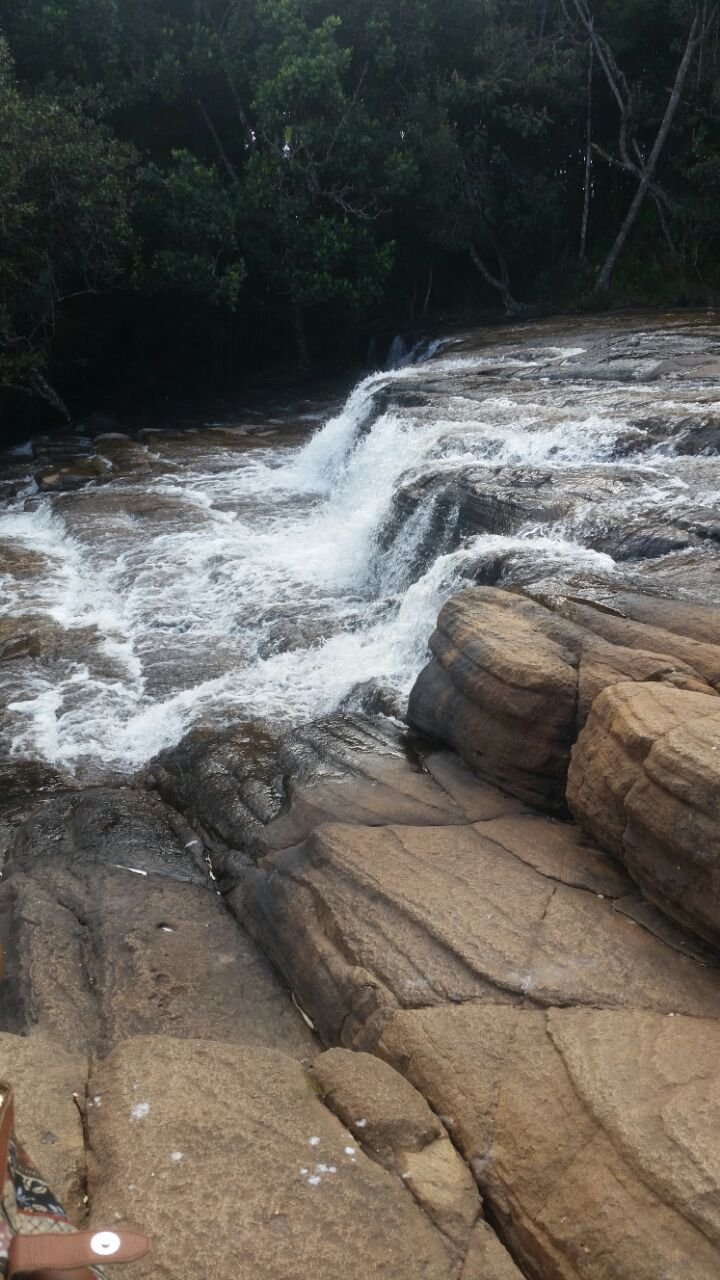 ---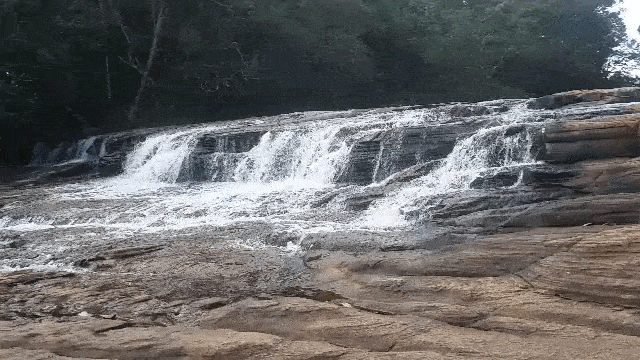 ---
---
Me hubiera gustado conocer mucho más pero teníamos que seguir con el viaje y ya no era posible. Es una experiencia que sin duda no voy a olvidar y que me gustaría repetir.
Muchas gracias por llegar hasta aquí, ¡nos vemos en la próxima!
I would have liked to know much more but we had to continue with the trip and it was no longer possible. It is an experience that I will certainly not forget and would like to repeat.
Thank you very much for making it this far, see you next time!
---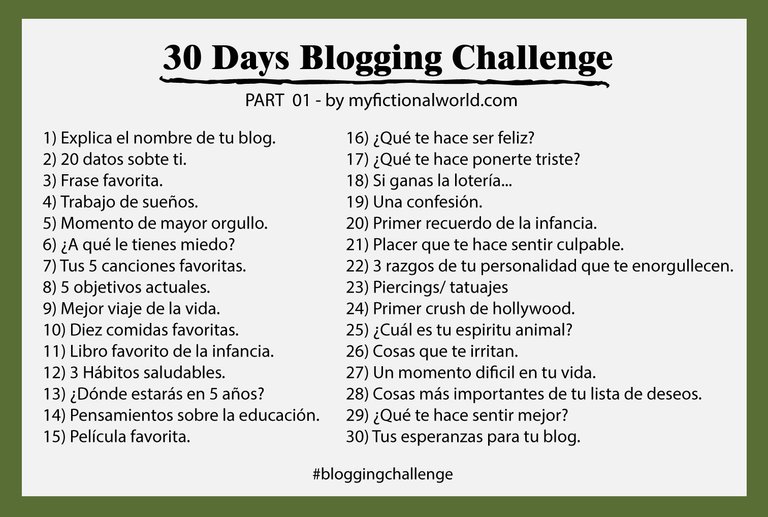 ---

Fotos tomadas por mi y editadas en PicsArt. | Photos taken by me and edited in PicsArt.
Gifs hechos en Gif Converter | Gifs made in Gif Converter
Traducción Deepl | Translation Deepl
---
---
---