El #BloggingChallenge siempre me ha encantado porque sus temas son extremadamente variados y la verdad es que nos impulsa a hablar en nuestro Blog sobre cosas que nunca antes se nos hubiese ocurrido. Me he dado cuenta que esta tercera edición ha abordado temas mucho más personales que las ediciones anteriores y es genial, porque así podemos compartir un poco más de nuestra esencia.
I've always loved the #BloggingChallenge because its topics are extremely varied and the truth is that it encourages us to talk about things we would never have thought of before. I've noticed that this third edition has addressed much more personal topics than previous editions and it's great, because this way we can share a little more of our essence.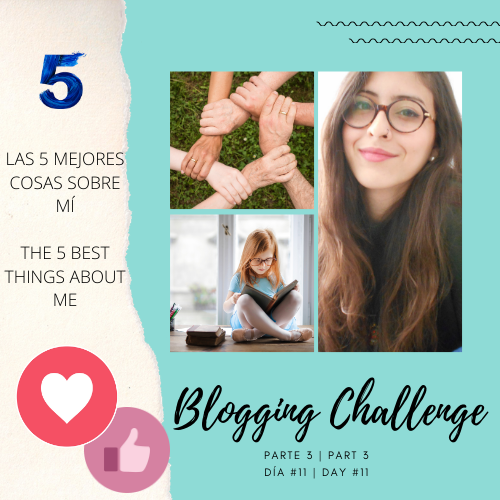 Image elaborada por @maryed en canva.com
Image by @maryed on canva.com
En este día #11 del reto le contaré un poco más acerca de mí. Así que...¡comencemos!
On this day #11 of the challenge I will tell you a little more about myself. So...let's get started!

Las 5 mejores cosas sobre mí
The 5 best things about me
1. ME GUSTA AYUDAR
Simplemente no está en mí quedarme de brazos cruzados ante una situación por lo que siempre trato de buscar la manera de aportar mi grano de arena, ayudar o apoyar a las personas cuando lo necesiten, porque en serio no me gusta sentirme inútil, además de que si logro ayudar a las personas sé que ellas estarán felices y eso me hace estar feliz a mí también.
Aunque hay que admitir que algunas veces las situaciones se complican y no se tienen los medios para ayudar o simplemente todo se escapa de nuestras manos, pero créanme cuando les digo que incluso el más pequeño de los gestos puede ser de gran ayuda. Hay veces que sólo basta con una sonrisa en el momento más oportuno, incluso un saludo o un simple gesto de amabilidad pueden tener un gran efecto en las personas y ayudarlos en muchos sentidos.
1. I LIKE TO HELP
It is simply not in me to stand idle in a situation so I always try to find a way to contribute my grain of sand, help or support people when they need it, because I really do not like to feel useless, plus if I can help people I know that they will be happy and that makes me happy too.
Although we have to admit that sometimes situations get complicated and we don't have the means to help or simply everything is out of our hands, but believe me when I tell you that even the smallest of gestures can be of great help. There are times when just a smile at the most opportune moment is enough, even a greeting or a simple gesture of kindness can have a great effect on people and help them in many ways.
---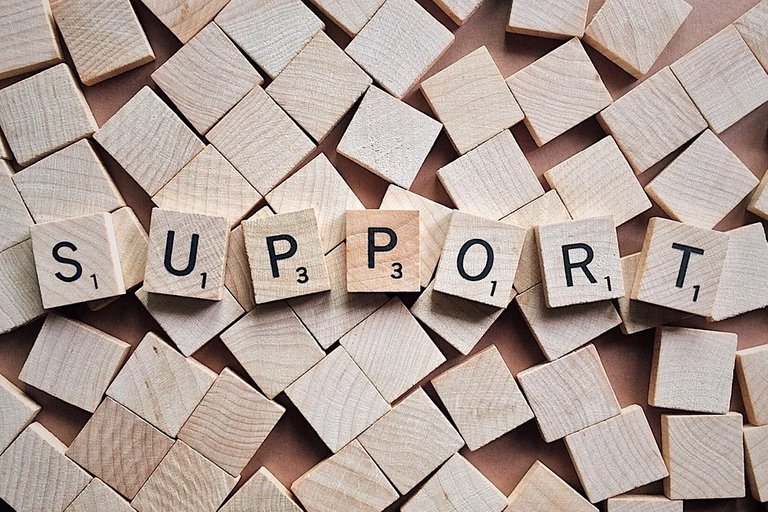 FUENTE | SOURCE
---
2. SIEMPRE DOY LO MEJOR DE MÍ
Desde siempre me ha gustado esforzarme cuando realizo cualquier actividad, desde la más simple hasta la más compleja. Mi familia siempre me inculcó eso de: "si vas a hacer algo, hazlo bien...sino, ¿para qué lo vas a hacer?", y esto lo he tenido presente día a día.
Cada cosa que hago desde una actividad para la Universidad hasta algo simple como cocinar, trato de hacerlo con mucho cariño y dedicación. Creo que esto en definitiva forma parte completamente de mi esencia y me caracteriza completamente. Hay personas que piensan que soy un poco "intensa", pero para nada...simplemente se trata de entregarte completamente a las cosas que haces para obtener buenos resultados.
2. I ALWAYS GIVE MY BEST
I have always liked to make an effort when performing any activity, from the simplest to the most complex. My family always instilled in me the idea of: "if you are going to do something, do it well...otherwise, what are you going to do it for?", and I have kept this in mind day by day.
Every single thing I do, from an activity for the University to something simple like cooking, I try to do it with a lot of love and dedication. I think this is definitely part of my essence and characterizes me completely. Some people think I'm a bit "intense", but not at all...it's simply about giving yourself completely to the things you do to get good results.
---
3. ME GUSTA APRENDER COSAS NUEVAS
Soy una persona bastante curiosa, por lo siempre estoy motivada por querer saber más sobre algunos temas, así que básicamente siempre estoy en la búsqueda por aprender cosas nuevas, bien sea una habilidad o algo que me sirva como herramienta para el día a día.
Siempre he pensando que trazarse la meta por aprender cosas nuevas es algo que nos trae muchos beneficios. Esto es como una especie de desafío diario para tu cerebro, además de que nuestro autoestima aumenta después de cada logro que obtenemos.
3. I LIKE TO LEARN NEW THINGS
I am a very curious person, so I am always motivated by wanting to know more about some topics, so basically I am always looking to learn new things, either a skill or something that serves me as a tool for the day to day.
I have always thought that setting a goal to learn new things is something that brings us many benefits. It's like a kind of daily challenge for your brain, plus our self-esteem increases after every achievement we make.
---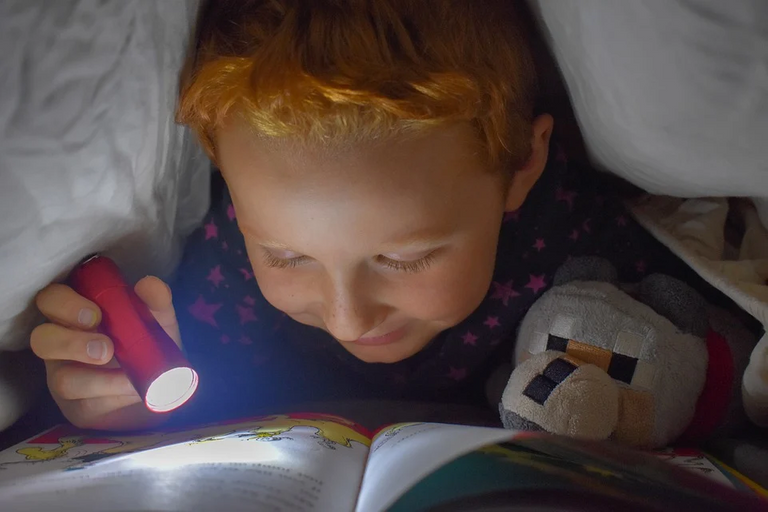 FUENTE | SOURCE
---
4. ME GUSTAN LOS AMBIENTES TRANQUILOS
Soy una persona bastante tranquila. Realmente no me gustan los conflictos ni vivir bajo un ambiente tenso de peleas constantes. No me agradan las peleas de ningún tipo, considero que siempre existe la forma de llevar cualquier situación a buenos términos porque simplemente hablando se entiende la gente...no con gritos, no con insultos, no con un trato despectivo...no.
4. I LIKE CALM ENVIRONMENTS
I am a fairly calm person. I really don't like conflicts or living under a tense atmosphere of constant fights. I don't like fights of any kind, I consider that there is always a way to bring any situation to good terms because people understand each other by talking...not with shouting, not with insults, not with a derogatory treatment...not.
---
5. SOY EXCESIVAMENTE PUNTUAL
Esta es otra de las cosas que me caracteriza enormemente. Mi papá siempre me enseñó que la puntualidad es algo sumamente importante y que eso habla bastante bien de una persona.
Mi cerebro ya se acostumbró a coordinarse cronológicamente para cumplir con una tarea requerida en un lapso de tiempo correcto. Siempre elaboro un esquema mental de cuánto tiempo me tomará realizar las cosas y eso me permite llegar a tiempo a un lugar determinado o cumplir con una obligación antes de una fecha estipulada. Para mí el tiempo vale oro y por eso trato de aprovecharlo al máximo para no desperdiciarlo y no hacer que los demás lo desperdicien por mi culpa...porque si hay algo que no se recupera en esta vida es precisamente eso: el tiempo.
5. I AM EXCESSIVELY PUNCTUAL
This is another thing that characterizes me greatly. My dad always taught me that punctuality is something extremely important and that it speaks well of a person.
My brain is already used to coordinate itself chronologically to accomplish a required task in the right amount of time. I always make a mental scheme of how long it will take me to get things done and that allows me to arrive on time to a certain place or fulfill an obligation before a stipulated date. For me, time is worth gold and that is why I try to make the most of it so as not to waste it and not to make others waste it because of me...because if there is something that cannot be recovered in this life, it is precisely that: time.
---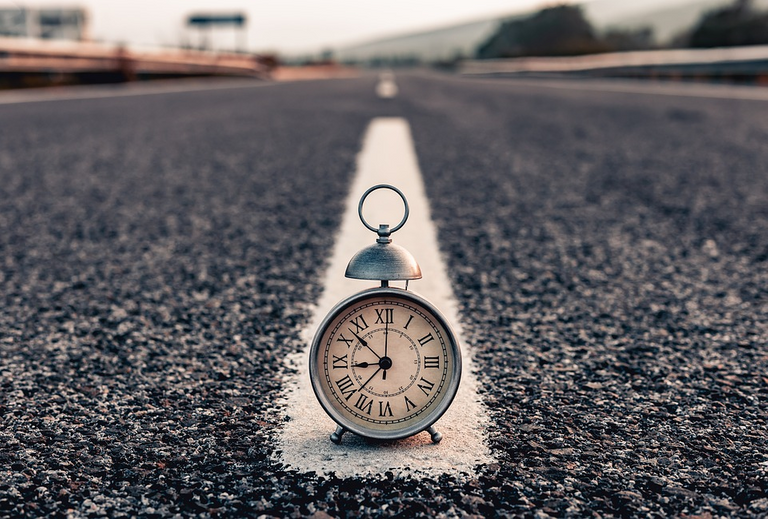 FUENTE | SOURCE

Esta es mi entrada para el 30 Day Blog Challenge - Parte 3, si deseas participar solo toma la siguiente imagen y coloca la etiqueta #bloggingchallenge en cada una de tus publicaciones de participación.
This is my entry for the 30 Day Blog Challenge - Part 3, if you want to participate just take the following picture and put the tag #bloggingchallenge on each of your participation posts.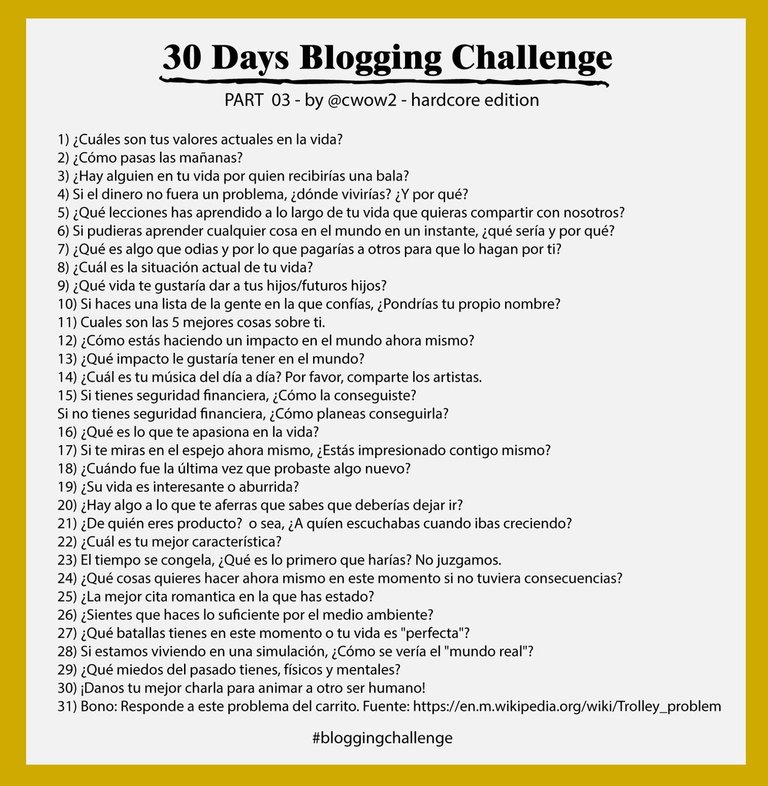 ---
✨¡Gracias por leer esta publicación!✨
✨Thank you for reading this publication!✨
---
✂ Separador #1 | Separator #1: cryptosharon
✂ Separador #2 | Separator #2: @tripode
Translated with www.DeepL.com/Translator (free version)