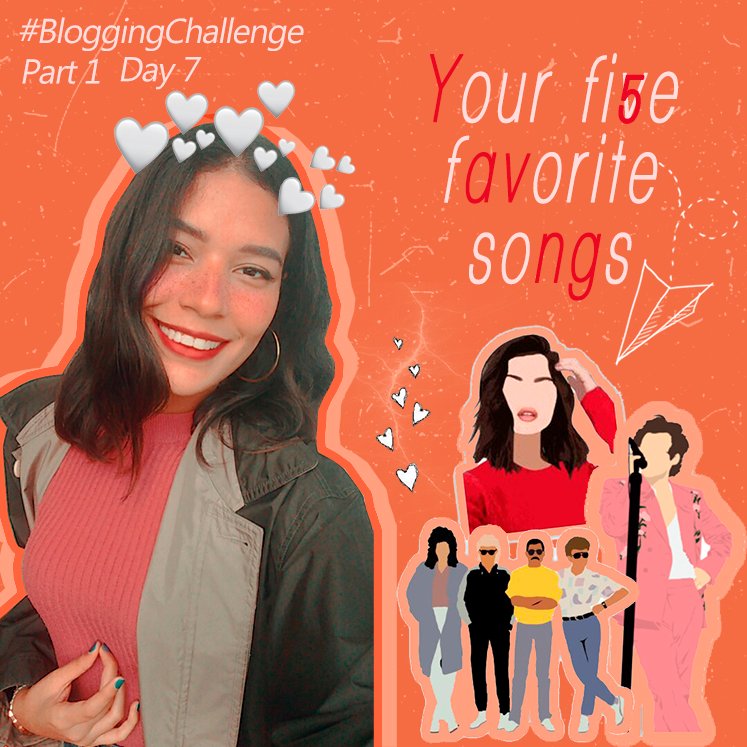 ¡HOLAAAAAAAAAAAA A TODO EL MUNDO!
HELLOOOOOOOOOOO EVERYONE!
Espero que tengan tanta energía como yo, porque vengo musical. Bienvenidos al post del día 7 de mi #BloggingChallenge en el que les voy a endulzar sus hermosos oídos con 5 de mis canciones favoritas.
I hope you have as much energy as I do, because I come from music. Welcome to the post of the 7th of my #BloggingChallenge in which I will sweeten your beautiful ears with 5 of my favorite songs.
1️⃣ No soy "fan" de la banda, me gustan dos o tres canciones más de ellos. Pero esta canción me transporta a un momento feliz, en el que soy capaz de todo. De la letra entiendo que se trata de dos personas que quieren estar solos, pues entonces estemos solos juntos. Leí en una página que trata sobre un chico excluido de la sociedad que encuentra a personas que lo comprenden… la verdad la música es sumamente subjetiva.
I'm not a "fan" of the band, I like two or three more songs by them. But this song transports me to a happy moment, in which I am capable of everything. From the lyrics I understand that it is about two people who want to be alone, so let's be alone together. I read on one page that it is about a boy who is excluded from society and finds people who understand him... the truth is that music is extremely subjective.
I don't know where you're goin. But do you got room for one more troubled soul?
---
2️⃣ Panic! At the disco, es una de esas bandas que hacen todo bien, cuando escuche esta canción empecé a bailar mientras la oía, desde ese día se ha vuelto un himno para mí.
Panic! At the disco, is one of those bands that do everything right, when I heard this song I started to dance while listening to it, since that day it has become an anthem for me.
They say it's all been done. But they haven't seen the best of me. So I got one more run. And it's going to be a sight to see.
---
3️⃣ Amo a Selena Gomez desde que tengo diez añitos, y a pesar que no sea de mis cantantes favoritas, me encanta su música en ocasiones, aunque todavía estoy esperando que haga algo más fresco, ¿saben? Algo a lo que no estemos acostumbrado a oír de ella, que mezcle más ritmos y así.
I've loved Selena Gomez since I was ten years old, and even though she's not one of my favorite singers, I love her music sometimes, although I'm still waiting for her to do something cooler, you know? Something that we are not used to hearing from her, that mixes more rhythms.
You made me insecure. Told me I wasn't good enough. But who are you to judge?
De las canciones que me hizo levantar el autoestima cuando nada ni nadie pudo.
---
4️⃣ Nada, acá se me va a salir lo fangirl pero es que yo estoy enamorada de Harry Styles jajaja. Pero hablando en serio, Harry me ha enganchado con todo lo que ahora representa, o al menos lo que muestra al público; de todos los chicos él es que más me ha encantado musicalmente, pues todo el ritmo, vibra e incluso letras, son de mi estilo. Esta canción es una de mis favoritas del álbum, simplemente la voz de este hombre en esta canción es perfecta, musicalmente me engancha y creo que es una canción perfecta para oírla toda tu vida.
Nothing, I'm going to get the fangirl here but I'm in love with Harry Styles hahaha. But seriously, Harry has hooked me with everything that he now represents, or at least what he shows the public; of all the guys he is the one that I have loved the most musically, because all the rhythm, vibrations and even lyrics, are my style. This song is one of my favorites of the album, simply the voice of this man in this song is perfect, musically he hooks me and I think it is a perfect song to listen to all your life.
But we're still young. We don't know where we're going. But we know where we belong
---
5️⃣ Bueno, no por nada Queen es una de las bandas más memorables del mundo. Esta canción cuando la escuché por primera vez recuerdo tener alrededor de unos 13 años, fue en la radio donde la colocaron, como en ese entonces no sabía mucho inglés no pude buscar la canción en youtube, por mala suerte no la volvieron a pasar. Cuando tenia 16 años me empecé a interesar un poco más por el rock de antes y me obsesioné con The Rolling Stones, y fue cuando volví a encontrar esta canción, esta canción haberla escuchado en vivo, de la voz del mismísimo Freddy Mercury debió ser un clímax.
Well, not for nothing is Queen one of the most memorable bands in the world. This song when I first heard it I remember being around 13 years old, it was on the radio where they played it, as I didn't know much English then I couldn't look up the song on youtube, because of bad luck they didn't play it again. When I was 16 years old I started to be more interested in the rock of before and I became obsessed with The Rolling Stones, and it was when I found this song again, this song to have heard it live, from the voice of Freddy Mercury himself must have been a climax.
You will remember. When this is blown over. And everything's all by the way. When I grow older. I will be there at your side. To remind you how I still love you
---
Esto no esta ordenado, todas son mis favoritas en cualquier orden. Gracias por tomar el tiempo de leer, espero que tengas un lindo día ❤️
This is not ordered, they are all my favorites in any order. Thanks for taking the time to read, I hope you have a nice day ❤
---
Recurso Harry Styles
Recurso Selena Gomez
Recurso Queen
---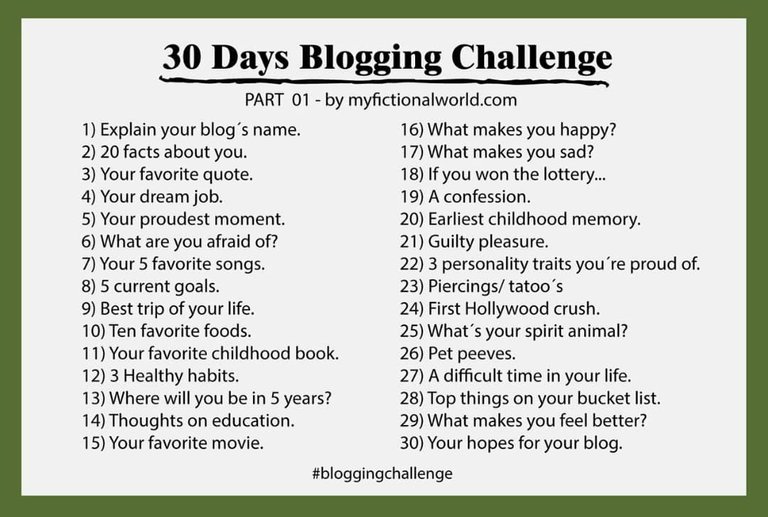 ---