[ENG-ESP] Blogging Challenge #1 Part 1 | Day 4 "EL TRABAJO DE TUS SUEÑOS"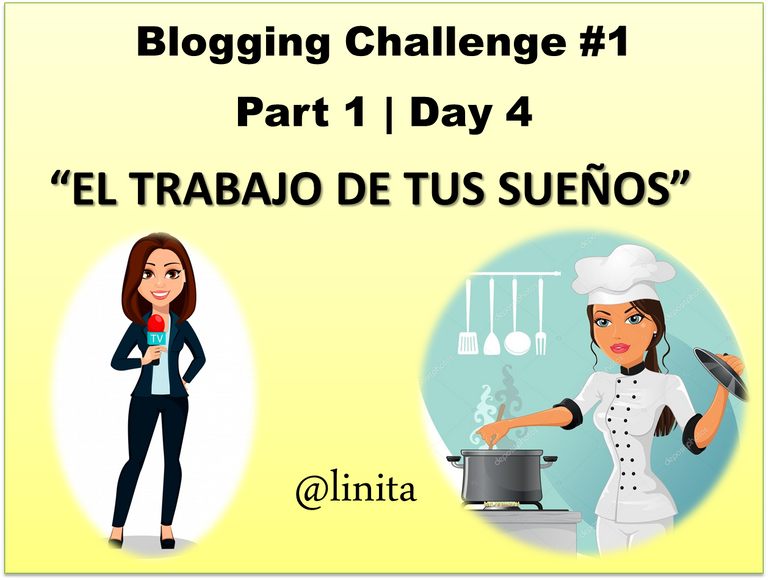 Helloaaaaaaa! my dearest friends from Hive!
This part of blogging is very interesting. When we talk about work, we refer to some work that we will exercise for profit. that is, you work to obtain monetary remuneration, accompanied by benefits that would provide job stability. When we talk about "THE JOB OF YOUR DREAMS" it would be the one that you would do for passion, love, because you really feel fulfilled doing it and at the same time you obtain those remunerations that are so necessary for life.
Generally, there are very few people who dedicate themselves professionally to what they are passionate about and receive remuneration. In my case, since I was very young I really liked journalism, the research part, knowing why, when, where, where, how of EVERYTHING, reaching a point that was my first choice when it came to choosing a university career. I was selected in the best public university in the country, unfortunately I lost my place because I did not have the economic resources to move to the capital city, Caracas, from where we had moved a few years ago.
¡Holaaaaaa! Mis queridísimos amigos de Hive!
Esta parte del blogging es muy interesante. Cuando hablamos de trabajo, nos referimos a algúna labor que ejerceremos con fines de lucro. es decir, trabajas para obtener remuneraciones monetarias, acompañados de beneficios que aportarían una estabilidad laboral. Cuando hablamos de "EL TRABAJO DE TUS SUEÑOS" sería aquel que ejecutaría por pasión, amor, porque en realidad te sientes pleno haciéndolo y a la vez obtienes esas remuneraciones que son tan necesarias para la vida.
Generalmente, son muy pocas las personas que se dedican profesionalmente a lo que los apasiona y reciben remuneraciones. En mi caso, desde muy pequeña me gustaba mucho el periodismo, la parte investigatva, el saber por qué, cuándo, dónde, cómo del TODO, llegando a un punto que fue mi primera seleción a la hora e escoger una carrera universitaria. Fuí seleccionada en la mejor universidad pública del país, lamentablemente perdí el cupo por no contar con los recursos económicos para el traslado a la ciudad capital, Caracas, de donde nos habíamos mudado unos cuantos años atrás.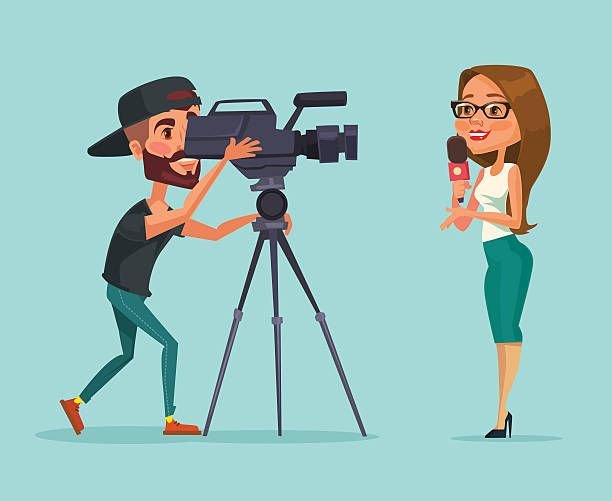 I chose to study a technical career so as not to let time go by. It was a very bad decision, because in spite of finishing it and obtaining my university degree, it did not meet my expectations. Although I got a good job and good pay, it was not the job of my dreams.
Today, many years later, analyzing my previous jobs, among which I can mention real estate saleswoman, administrator, trader, secretary, none of them have been my dream job, but I really enjoy socializing and negotiating.
So, making a balance between what I like to do, that generates good income and at the same time I can negotiate and socialize, my dream job would be to have "My Restaurant".
There I would reach the pinnacle of my dreams because I would be doing what I like the most, cooking, I would receive a good income and at the same time I would have direct contact with people, both with my employees, with the diners and I would negotiate with suppliers. Besides, feeding other people is a job that requires love and dedication, because one of the ways to reach people's hearts is through their stomachs.
Opté por estudiar una carrera técnica para no dejar pasar el tiempo. Muy mala decisión, porque a pesar de terminarla y obtener mi titulo universitario, no cubrió mis espectativas. Aunque obtuve un buen trabajo y buena remuneración, no era el trabajo de mis sueños.
Hoy muchos años después, haciendo un análisis de mis trabajos anteriores, entre los que les puedo mencionar vendedora de bienes-raíces,administradora, comerciante, secretaria, ninguno ha sido el trabajo de mis sueños, pero me gusta mucho socializar y negociar.
Entonces, haciendo un equilibrio entre lo que me gusta hacer, que me genere buenos ingresos y a la vez pueda negociar y socializar, el trabajo de mis sueños sería tener "Mi Restaurante".
Allí alcanzaría el culmen de mis sueños porque estaría haciendo lo que más me gusta, cocinar, recibiría buenos ingresos y a la vez tendría trato directo con las personas, tanto con mis empleados, con los comensales y negociaría con los proveedores. Además, de que alimentar a otras personas es una labor que requiere amor y dedicación, porque una de las maneras de llegar al corazón de las personas es por el estómago.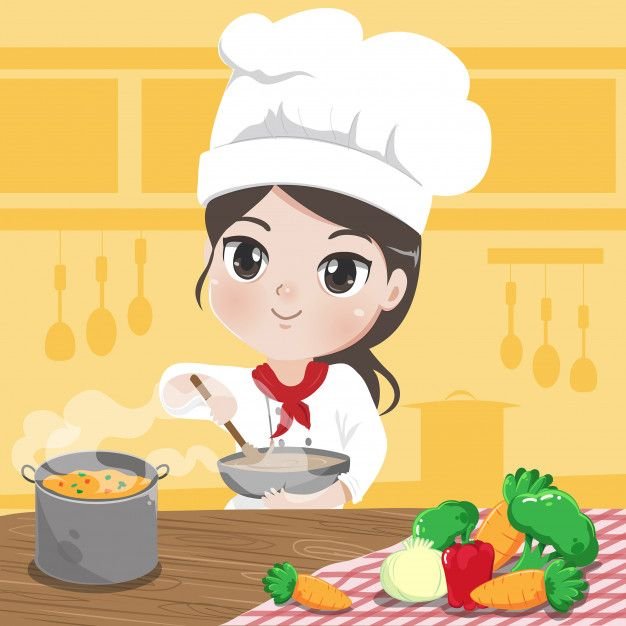 The job of my dreams, and I think most people would agree with me, is the one that you would perform with love, because you feel good doing it, because even if you are tired you want to continue and above all because you can get all the benefits you deserve, both monetary and personal.
El trabajo de mis sueños, y creo que la mayoría coincidiría conmigo, es aquel que desempearías con amor, porque te sientes bien haciéndolo, porque aunque estés cansado quieres continuar y por sobre todo porque de él puedes percibir todos los beneficios que mereces, tanto monetarios como personales.

---
---