Imagen
Blogging Challenge - Part 04 - Day 08
Have you ever been in a traffic accident? What happend?.
Honestly, I have never been in a traffic accident, I am extremely cautious when driving, I am always aware of the rules and I have taught that to my daughters, once my maternal grandfather taught me that the best driver is the best pedestrian.
In my first driving lessons, my grandfather always said, whoever drives a car should be aware of the car in front, but we must also be aware of the cars in front of my car. In a nutshell, I have to do this very incline at least three cars in front of me, but not satisfied with that, I must always lean on the side mirrors, as well as the main rearview mirror of my car.
The most important thing to drive especially in Latin American cities, especially Venezuela where 98% of pedestrians do not respect pedestrian crossings, normally we must be aware of them when they cross where they want to cross.
I am not a man who drinks alcoholic beverages, in fact, I do not like it, and my friends in my youth never forced me and always respected that, they and their girlfriends included mine, they loved that, because it was me who was driving, they were safe because I did not drink alcohol, when we went out to party and when it was time to return to our houses after being at a party, they knew that they would arrive safely at their homes, then I would go home and the next day I would take them the car back to my friend.
The parents of my friends were calm when my friends were with me because they knew that I did not drink alcohol, they felt safe.
At 46 years of age, I can say that I have never had a traffic accident, and I do not wish to have one in my life.
But I must say something despite that that I have never crashed, I cannot say the same for the people who have crashed my car in the parking lots. That has happened twice my parked car has received crashes and the people who have done it fled the two times that it happened.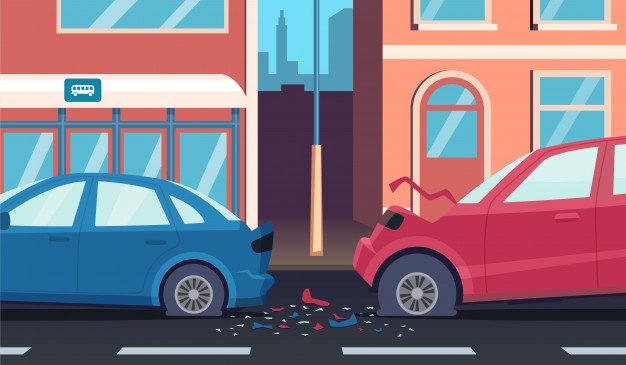 imagen
Blogging Challenge - Part 04 - Day 08
¿Alguna vez has estado en un accidente de tránsito? ¿Qué pasó?
Sinceramente jamás he estado en un accidente de transito, yo soy extremadamente muy precavido al manejar siempre estoy pendiente de cumplir las reglas y eso se lo he enseñado a mis hijas, una vez mi abuelos me enseño que el mejor conductor es el mejor peatón.
En mis primeras clase de manejo el siempre decía que el que maneja un auto debe estar pendiente del auto que va delante pero también debo estar pendiente del autos que esta delante del que yo voy en pocas palabras debo esta muy pendiente de como mínimo hasta tres autos delante de mi, pero no conforme con eso siempre debo apoyarme en los retrovisores de los lados así como también el que me da la visión detrás de mi auto.
Y lo más importante de manejar sobre todo en las ciudades latinoamericanas sobre todo en Venezuela donde un 98% de los peatones no respetan los cruces de peatones normalmente debemos estar pendiente de ellos también.
No soy un hombre que tome bebidas alcohólicas de hecho no me gusta, y mis amigos en mi época de juventud nunca me obligaron y siempre respetaron eso, y de paso ellos y a sus novias incluye la mía les encantaba eso, debido a que era yo quien manejaba ellos estaban seguros por que yo no tomaba entonces a la hora de regresar a la casa por que estábamos en una fiesta ellos sabían que llegarían sanos a sus hogares, luego yo me iba a i casa y al otro día regresaba el auto.
Los padres de mis amigos estaban tranquilos cuando mis amigos salían conmigo porque sabían que yo no tomo y se sentían seguros. A mis 46 años de edad puedo decir jamás he tenido un accidente de transito, y no deseo tener ninguno en mi vida.
Pero debo decir algo a pesar de eso de que nunca he chocado, no puedo decir lo mismo por las personas que han chocado mi carro en los estacionamientos. Eso ha pasado dos veces mi auto estacionado ha recibido choques y las personas que lo han hecho se dieron a la fuga las dos veces que paso eso me di cuenta por que me ha llamado para que baje a ver el auto que lo chocaron.

---
---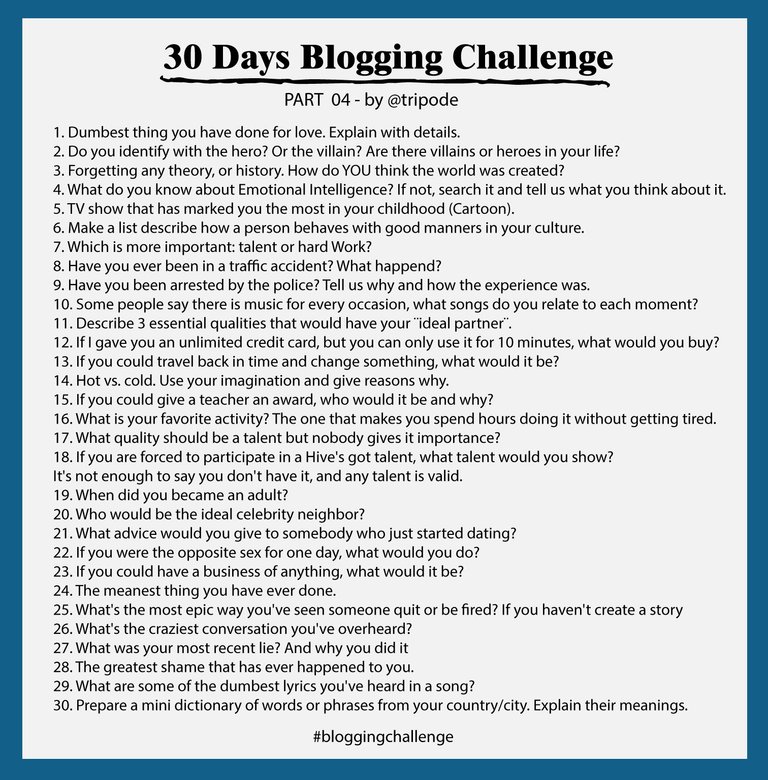 ---


Click on the banner to get redirect to the SMILE server.

Click on the banner to get redirect to the community.
---


---
---

---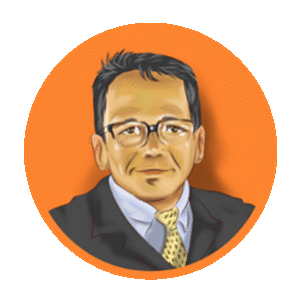 ---

---
Thanks for visiting, I appreciate your opinion.

"In constant evolution".