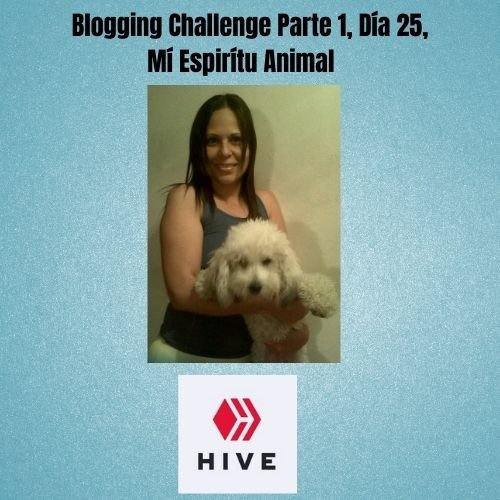 ---
Español
---
Saludos a todos los integrantes de
@Bloggig
@Challenge
y a los amigos de
#hive
,continuo con mi participación para traerles el día 25 de la primera parte,que nos habla de "Cual es tu espíritu animal".
---
Después de convivir 7 años con mi perrita "Tina Alejandra" alias la chichi,y poder observar su comportamiento en la casa hacia otras personas y sobre todo hacia mi,puedo afirmar que mi espíritu animal es el del perro,es asombroso ver a un animal tan fiel con su amo,tan dedicado a ser una mascota llena de amor y hacer feliz a los demás.
---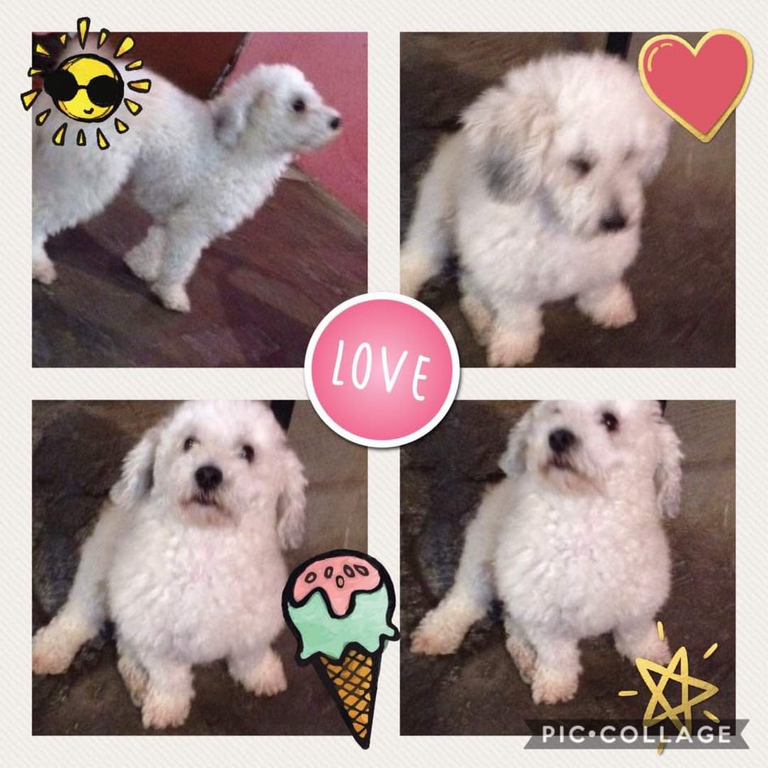 ---
Porque mi espíritu animal es el del perro,son tantas las características que puedo mencionar que en la mayoría me identifico con ellas,primeramente es un animal amigable,siempre esta al lado del que le da de comer,es muy cariñoso con las personas que le dan amor,esta alerta ante cualquier peligro escucha ruidos o movimientos sospechosos y de inmediatamente ladra y se pone muy inquieta,expresa su cariño de la manera mas bonita,estando siempre al lado de su dueño,se acuesta encima de sus pies o le da lamidos de amor,si su amo esta enfermo o triste lo percibe y llega a estarlo también;la afirmación de que "el perro es el mejor amigo del hombre", es totalmente cierta,hay perros que son amaestrados pero hay otros que sin serlo ante una orden o palabra de su amo,obedecen como es el caso de mi perrita,es tan impresionante que cuando perciben algún peligro que pueda afectar a su dueño pueden convertir se fieras muy feroces.
---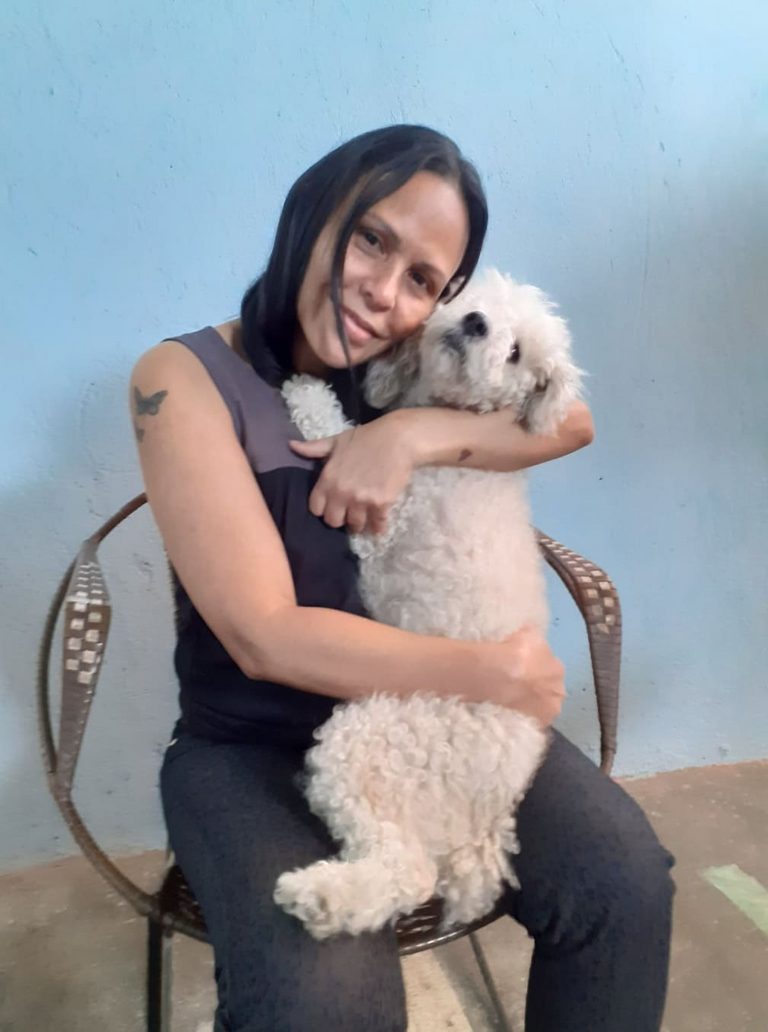 ---
Me identifico mucho con estas características del perro ya que soy una persona muy amistosa de esas que apoya a las personas sin pedir nada a cambio,soy fiel y confidente con los demás valoro mucho el cariño que depositan en mi,cuando quiero a una persona como a mis padres,hijos o hermanos si sospecho algún peligro llego a ser una perra embravecida estando alerta ante todo,pero también cuando amo de forma sincera y desmedida cuido y protejo a los que están a mi alrededor demostrando ese cariño con manifestaciones de afecto.
---
Aconsejo a todas esas personas cuya mascota sea un perro o perra que lo cuiden con el corazón porque son animalitos que vinieron al mundo para hacernos felices y yo por tener mi espíritu animal de perro siempre estaré allí para cuidar,proteger y dar amor a mi entorno familiar.
---
GRACIAS POR VISITAR MI BLOG!!!
---
English
---
Greetings to all the members of
@Bloggig
@Challenge
and friends of
#hive
,I continue with my participation to bring you the 25th day of the first part,which talks about "What is your animal spirit".
---
After living 7 years with my little dog "Tina Alejandra" aka the chichi,and being able to observe her behavior at home towards other people and especially towards me,I can affirm that my animal spirit is that of the dog,it is amazing to see an animal so faithful with her master,so dedicated to be a pet full of love and make others happy.
---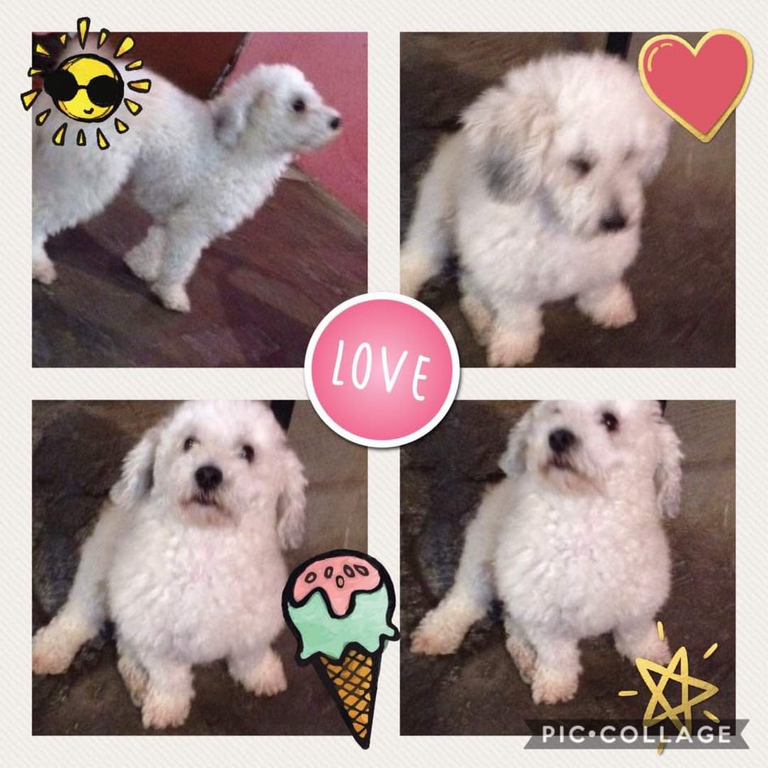 ---
Because my animal spirit is that of the dog, there are so many characteristics that I can mention that in most of them I identify with them, first of all it is a friendly animal, it is always next to the one who feeds it, it is very affectionate with the people who give it love, It is alert to any danger, it listens to noises or suspicious movements and immediately barks and becomes very restless, it expresses its affection in the most beautiful way, always being next to its owner, it lies on his feet or gives him love licks, if its master is sick or sad it perceives it and becomes so too; The statement that "the dog is man's best friend" is totally true, there are dogs that are trained but there are others that without being trained, they obey an order or a word from their master, as is the case of my dog, it is so impressive that when they perceive any danger that may affect their owner, they can become very fierce beasts.
---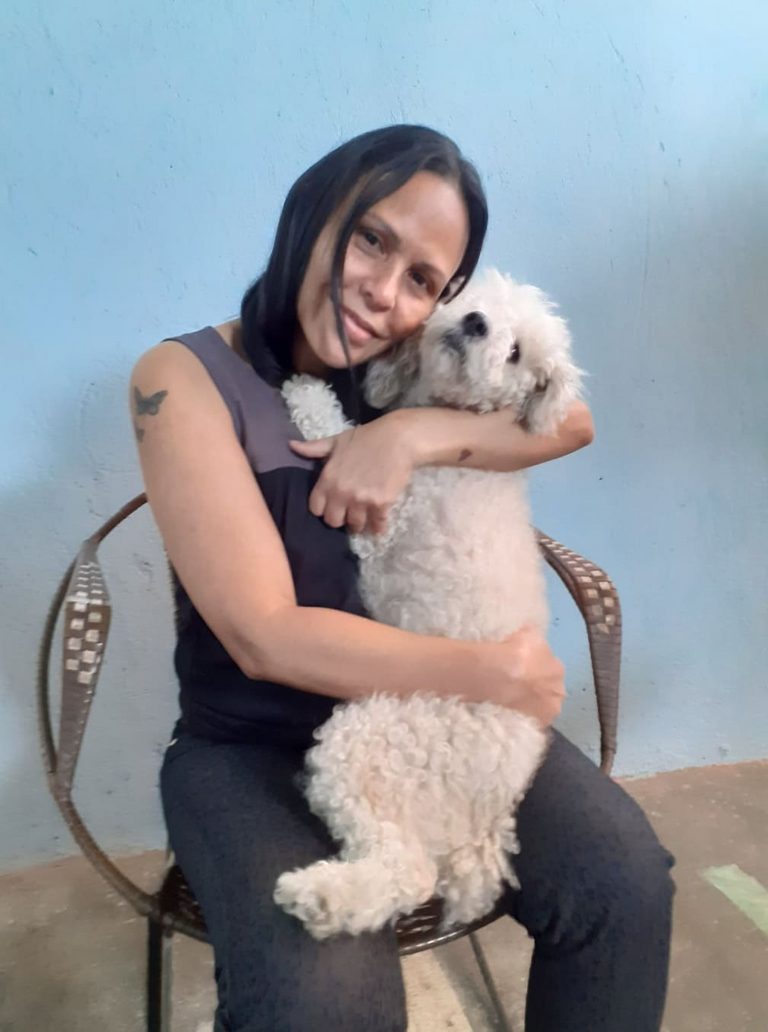 ---
I identify myself very much with these characteristics of the dog since I am a very friendly person of those who supports people without asking anything in return, I am faithful and confident with others, I value the love they place in me, when I love a person like my parents, children or siblings if I suspect any danger I become an angry bitch being alert to everything, but also when I love in a sincere and excessive care and protect those who are around me showing that love with demonstrations of affection.
---
I advise all those people whose pets are dogs or bitches to take care of them with all their heart because they are animals that came into the world to make us happy and I will always be there to take care, protect and give love to my family environment because I have my animal dog spirit.
---
THANKS FOR VISITING MY BLOG!
---