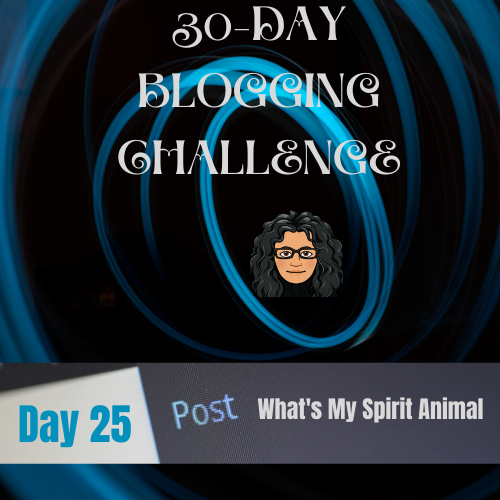 Image created in Canva by @justclickindiva utilizing its free images and bckgrnds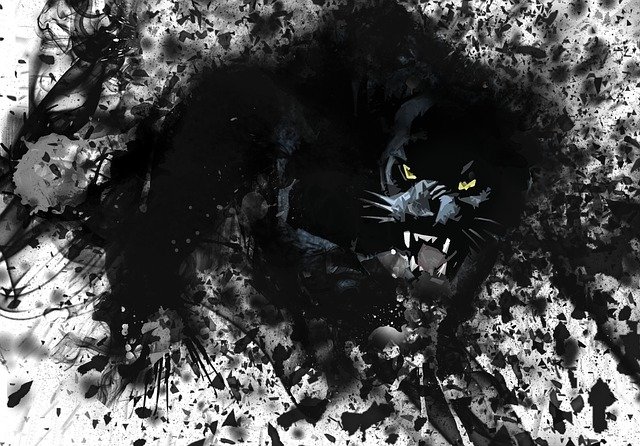 Image by johannairis from PIxabay
Day 25 of 30-Day Blogging Challenge. Today is all about spirits, particularly animals and which one you identify with. First, I believe a spirit animal is one you admire. It's also one you think of when thinking about the qualities your find attractive or you find you like in yourself.
It can be the way you and your spirit animal present yourself to the world, how you handle your adversaries, whether the animal is bold or or laid back and quiet, or any other qualities you admire.
My spirit animal is the black panther. I've written before about this animal in a previous post. A panther is actually a leopard or jaguar. It's black fur coat was developed as a recessive gene in the leopard. It's also the result of a dominant gene in the jaguars.
In any event, the genes make for a beautiful shiny coat. The black enhances the eyes of the animal. I've always heard that looks can be deceiving. I feel that as a spirit animal, the black panther embodies this concept, as he moves so gracefully, looks so elegant, but yet can be so deadly.
What I find most mysterious and unique about the panther is its strength and fierceness. They are excellent swimmers and tree climbers. Not only that, the panther can run at speeds up to 35 mph and leap at 20 feet in pursuit of its prey.
I once watched an Animal Kingdom episode in which a panther went into the water to capture a full-grown crocodile. The panther was under the water for several minutes. It emerged with the crocodile in its jaws, swam back to shore, and dragged it off into the wooded area as its meal. Amazing feat considering the crocodile was at least seven feet long.
Whether in the wild or captured in art, the black panther will always have my admiration and be my spirit animal.

Día 25 del desafío de los blogs de 30 días. Hoy se trata de los espíritus, en particular de los animales y con los que te identificas. En primer lugar, creo que un espíritu animal es uno que admiras. También es uno en el que piensas cuando piensas en las cualidades que encuentras atractivas o que te gustan en ti mismo.
Puede ser la forma en que usted y su espíritu animal se presentan ante el mundo, la forma en que manejan a sus adversarios, si el animal es audaz o relajado y tranquilo, o cualquier otra cualidad que usted admire.
Mi espíritu animal es la pantera negra. He escrito antes sobre este animal en un post anterior. Una pantera es en realidad un leopardo o un jaguar. Su pelaje de piel negra fue desarrollado como un gen recesivo en el leopardo. También es el resultado de un gen dominante en los jaguares.
En cualquier caso, los genes hacen un hermoso y brillante abrigo. El negro realza los ojos del animal. Siempre he oído que las miradas pueden ser engañosas. Siento que como un espíritu animal, la pantera negra encarna este concepto, ya que se mueve con tanta gracia, se ve tan elegante, pero aún así puede ser tan mortal.
Lo que encuentro más misterioso y único de la pantera es su fuerza y fiereza. Son excelentes nadadores y trepadores de árboles. No sólo eso, la pantera puede correr a velocidades de hasta 35 millas por hora y saltar a 20 pies en busca de su presa.
Una vez vi un episodio del Reino Animal en el que una pantera se metió en el agua para capturar a un cocodrilo adulto. La pantera estuvo bajo el agua durante varios minutos. Emergió con el cocodrilo en sus mandíbulas, nadó de vuelta a la orilla y lo arrastró a la zona boscosa como su comida. Una hazaña increíble considerando que el cocodrilo medía al menos siete pies de largo.
Ya sea en la naturaleza o capturada en el arte, la pantera negra siempre tendrá mi admiración y será mi espíritu animal.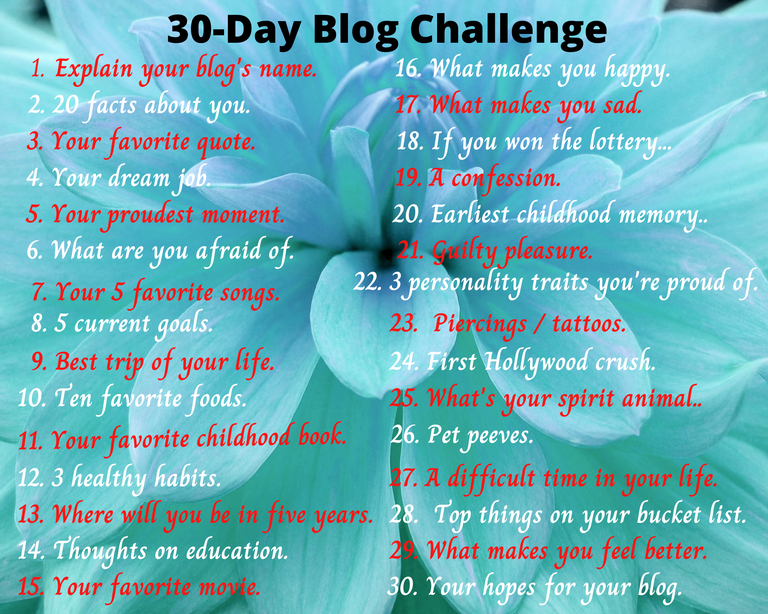 Follow my 30-Day Blogging Challenge below:

@flaxz initiative #iamalivechallenge (Published my post for my blog today)

Thanks,
@justclickindiva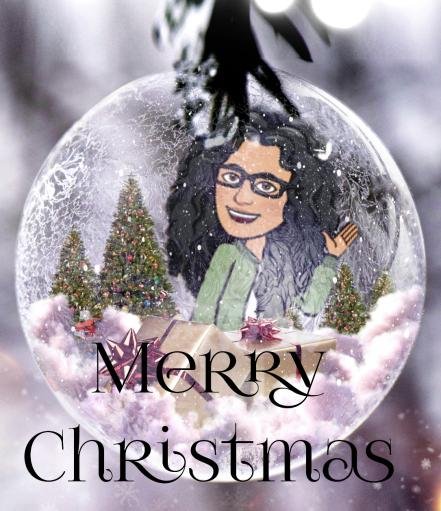 Happy rest of the week everyone with whatever your endeavors.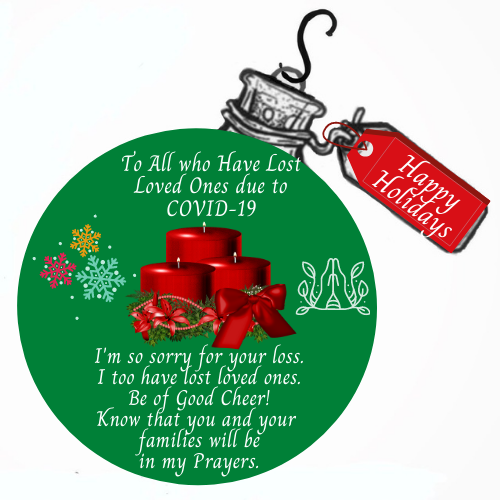 SOURCES:
a) JustClickindiva's Footer created in Canva utilizing its free background and images used with permission from discord admins.
b) Unless otherwise noted, all photos taken by me with my (i) Samsung Galaxy 10" Tablet, (ii) Samsung Phone, & (iii) FUJI FinePix S3380 - 14 Mega Pixels Digital Camera
c) Purple Butterfly part of purchased set of Spiritual Clip Art for my Personal Use
d) All Community logos, banners, page dividers used with permission of Discord Channel admins.
e) Ladies of Hive banner used with permission of and in accordance with the admin's guidelines.

Your Personal Terminal Discord Invite