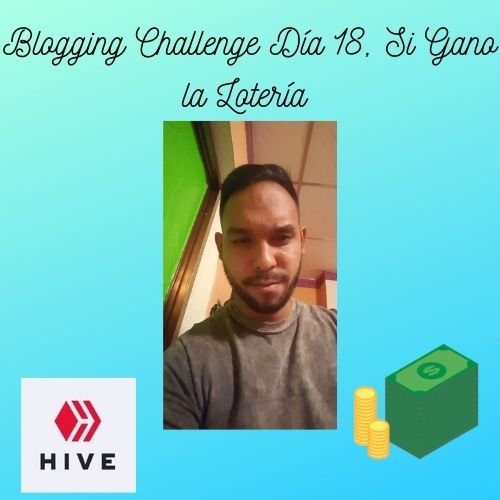 ---
Hi

#hive

and

@Blogging @Challenge

friends, today it's my turn to tell you a little bit about day 18 if I won the lottery.
---
Siempre me he considerado un hombre emprendedor, activo y trabajador ya que tengo sueños, metas y objetivos los cuales quiero cumplir. Es por ello que siempre estoy en busca de más y de superarme a mi mismo no quedarme estancado en un solo lugar si no que ir por más. Hay muchas cosas que quiero y que se que voy a cumplir en la medida que las vaya trabajando con disciplina y constancia.La verdad nunca he pensado en que pueda ganarme la lotería, pero si eso pasara, tengo planes a nivel personal y profesional.

I have always considered myself an enterprising, active and hardworking man because I have dreams, goals and objectives which I want to accomplish. That is why I am always looking for more and to surpass myself, not to stay stagnant in one place but to go for more. There are many things that I want and that I know I will accomplish as long as I work with discipline and perseverance, I have never thought that I could win the lottery, but if that were to happen, I have plans on a personal and professional level.
---
Ahora les contare mis planes, a nivel personal pienso en poder estar estable con una buena casa, que tenga todas las comodidades y también tener en ella todas las cosas que yo deseo para la casa de mi sueños. Tener varios carros y mucha comida no olvidemos eso jejeje, algo muy importante contar con abundante salud que es lo más importante, ya teniendo mis comodidades por que seria ilógico no tenerlas luego de haber obtenido la lotería. Ahora me voy al renglón profesional, pienso que montaría muchos establecimientos de comida o supermercados donde pueda generar muchos empleos a la ciudadanía, hacer que la ciudad crezca un poco más a nivel comercial y tener varios negocios, donde los trabajadores tengan un sueldo digno con el que puedan cubrir todas sus necesidades básicas y mucho más.

Now I will tell you my plans, on a personal level I think of being able to be stable with a good house, which has all the comforts and also have in it all the things I want for the house of my dreams. To have several cars and lots of food, let's not forget that hehehe, something very important to have abundant health which is the most important thing, already having my comforts because it would be illogical not to have them after having won the lottery. Now I go to the professional line, I think I would set up many food establishments or supermarkets where I can generate many jobs for the citizens, make the city grow a little more commercially and have several businesses, where workers have a living wage with which they can cover all their basic needs and much more.
---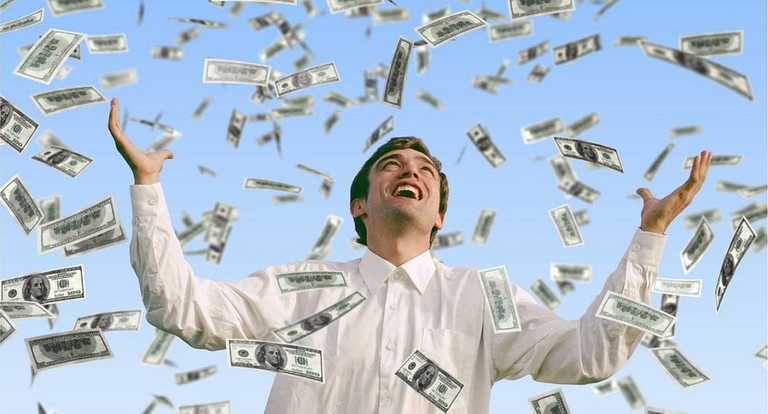 fuente de imagen
---
Como ya muchos saben en mi país Venezuela no valoran para nada al trabajador y me identifico, ya que soy un trabajador de la nación, es por ello que yo colocaría sueldos dignos que puedan cubrir las necesidades de las personas y muchos más, claro eso también se evaluaría dependiendo de como se encuentre la economía en ese momento.
As many already know in my country Venezuela they do not value the worker at all and I identify myself, since I am a worker of the nation, that is why I would place decent salaries that can cover the needs of the people and many more, of course that would also be evaluated depending on how the economy is at that time.
---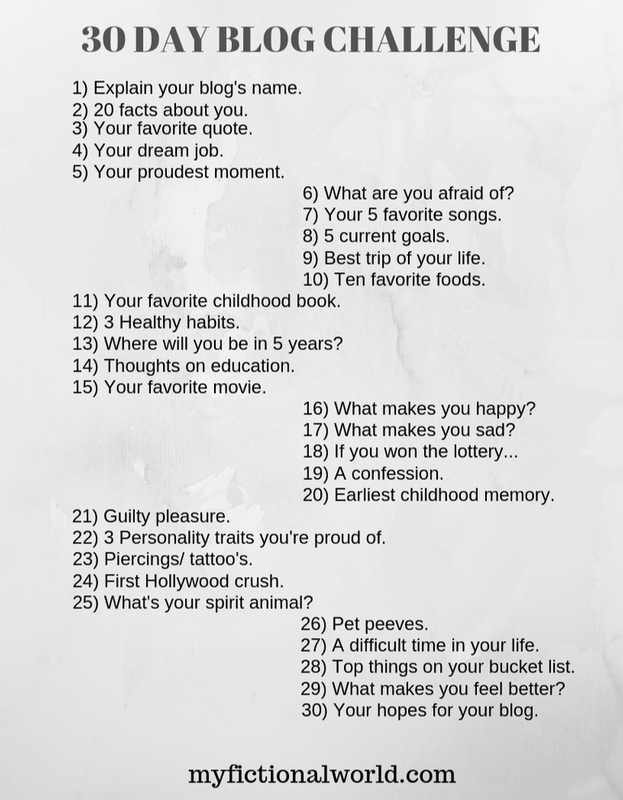 ---
Está ha sido mi pequeña historia si ganara la loteria espero que les agrade, se despide de ustedes esté humilde servidor, besos y abrazos.
This has been my little story if I won the lottery I hope you like it, I say goodbye to you this humble servant, kisses and hugs.
---