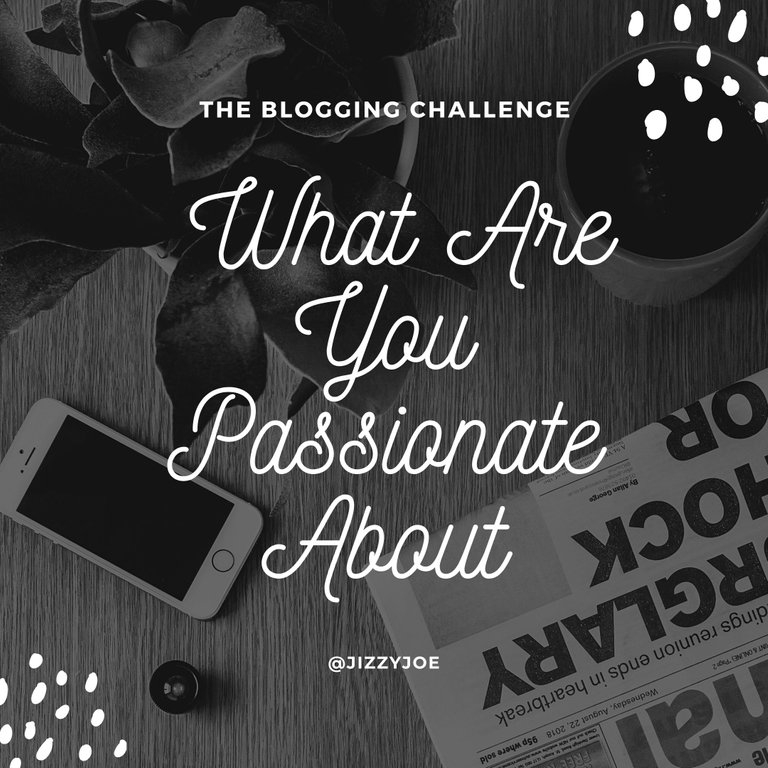 The word passion is a normal phenomenon that comes to play in our life once in a while and in most cases, many have not understood what it really means or what they have passion for or if what they say they have passion for is shown in their actions.
La palabra pasión es un fenómeno normal que viene a jugar en nuestra vida de vez en cuando y en la mayoría de los casos, muchos no han entendido lo que realmente significa o por qué tienen pasión o si lo que dicen que les apasiona se muestra en su comportamiento.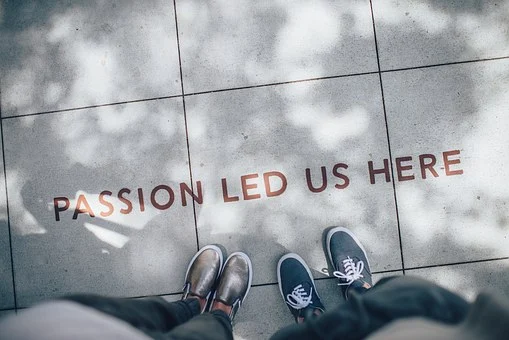 source
What is Passion?||¿Qué es la Pasión?
What does the word passion mean to you, many may get a different meaning to this word but passion can be said to be determination, love or hate, strong feeling, long suffering for what you love or hold dear.
¿Qué significa la palabra pasión para usted? Muchos pueden darle un significado diferente a esta palabra, pero se puede decir que la pasión es determinación, amor u odio, sentimiento fuerte, sufrimiento por lo que ama o ama.
Things To Be Passionate About || Cosas para ser apasionada sobre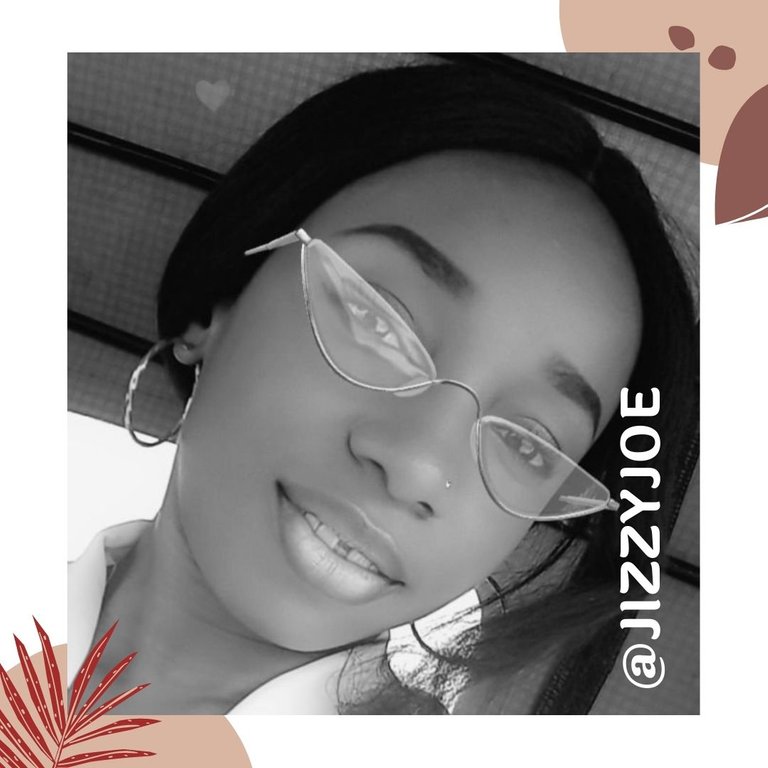 Myself||Yo mismo
In other to love something or someone, we have to first of all learn to love ourselves, by so doing, it becomes easy and natural to bring people in. That also imply in our daily activities, you really can't give what you don't have, thereby for you to be useful and put in your best in the society, you have to work and improve on yourselves. Therefore I say love yourselves in other to get the best out of yourselves.
En otras palabras, para amar algo o alguien, primero tenemos que aprender a amarnos a nosotros mismos, al hacerlo, se vuelve fácil y natural atraer a la gente. Eso también implica en nuestras actividades diarias, realmente no puedes dar lo que no No es necesario, por lo tanto, para que puedan ser útiles y dar lo mejor de sí mismos en la sociedad, deben trabajar y mejorar ustedes mismos. Por eso digo que se amen en los demás para sacar lo mejor de ustedes mismos.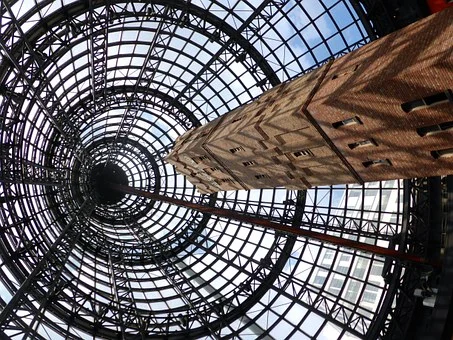 source
Uplifting People||Gente edificante
No matter how little we think we have that may not be useful to the next person, you may be amazed how much appreciation you will get for the little gift or kindness you show to someone. Most cases, uplifting someone may not be of monetary giving but it may be an information that will turn the persons life around for good. Thereby, don't put yourselves in the position to withhold information from people instead place yourselves in that position to pass on good and useful information that can help people.
No importa lo poco que pensemos que tenemos que pueda no ser útil para la siguiente persona, es posible que se sorprenda de cuánto apreciará el pequeño obsequio o la amabilidad que le muestra a alguien. En la mayoría de los casos, animar a alguien puede no ser una aportación monetaria, pero puede ser una información que cambie la vida de la persona para siempre. Por lo tanto, no se pongan en la posición de ocultar información a las personas, sino que se pongan en esa posición para transmitir información buena y útil que pueda ayudar a las personas.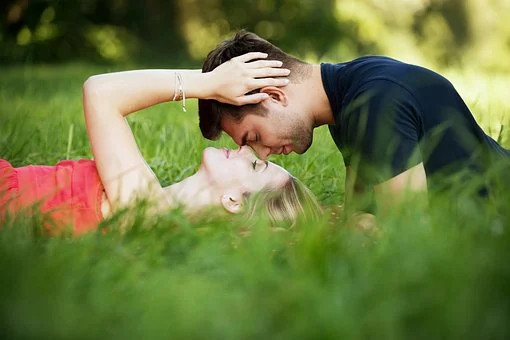 source
Relationship||Relación
It is ideal to find yourselves in the right relationship that gives you the right support to improve your life, the people you spend time with have a great deal of effect in your life. If you say you are passionate about your relationship, then you will learn to hold it dear and give it your best time and attention.
Es ideal que se encuentren en la relación adecuada que les brinde el apoyo adecuado para mejorar su vida, las personas con las que pasan el tiempo tienen un gran efecto en su vida. Si dices que te apasiona tu relación, aprenderás a apreciarla y a dedicarle tu mejor tiempo y atención.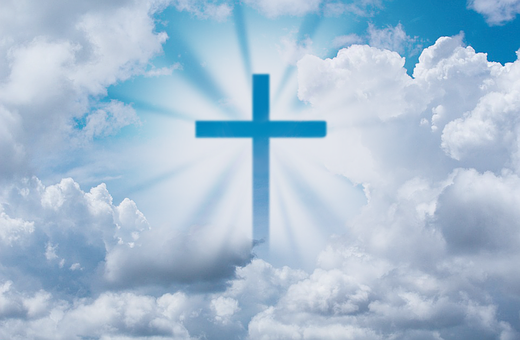 source
My Faith||Mi fe
My belief is as important to me just as every other things I'm passionate about, it gives me the strong will to do things right and to treat other people right no matter how they portray themselves.
Mi creencia es tan importante para mí como cualquier otra cosa que me apasiona, me da la fuerte voluntad de hacer las cosas bien y de tratar bien a otras personas sin importar cómo se representen a sí mismas.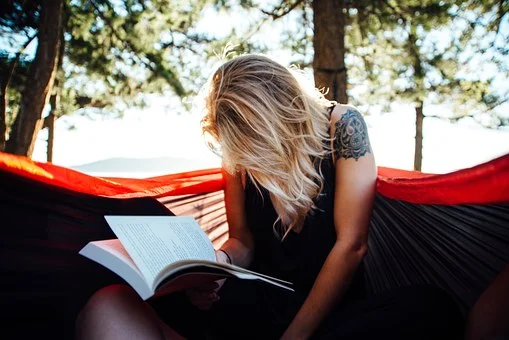 source
Learning||Aprendizaje
There is no end to learning, for as long as life continues, we will surely continue to learn every day. The ability to learn something new helps us to improve on ourselves and change things for the better. Don't be tired of learning for NO KNOWLEDGE IS A WASTE.
El aprendizaje no tiene fin, ya que mientras la vida continúe, seguramente continuaremos aprendiendo todos los días. La capacidad de aprender algo nuevo nos ayuda a mejorar en nosotros mismos y a cambiar las cosas para mejor. No te canses de aprender porque NINGÚN CONOCIMIENTO ES UN DESPERDICIO
---
Thanks for reading, this is the third part of the blogging challenge. Do support with comment or upvote
---
---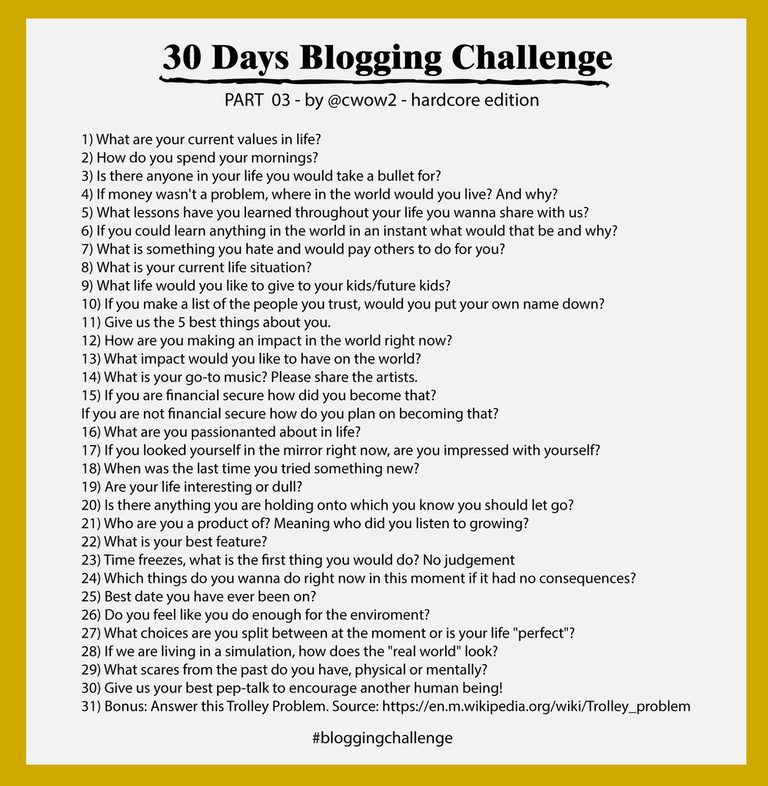 Previous Blogging Challenge Posts
[ESP/ENG] WHAT ARE MY CURRENT VALUES IN LIFE || DAY 1 OF 30 DAYS BLOGGING
[ESP/ENG] HOW DO YOU SPEND YOUR MORNINGS || DAY 2 OF 30 DAYS BLOGGING
[ESP/ENG] IS THERE ANYONE IN YOUR LIFE YOU WOULD TAKE A BULLET FOR || DAY 3 OF 30 DAYS BLOGGING
[ESP/ENG] IF MONEY WASN'T THE PROBLEM, WHERE IN THE WORLD WOULD I LIVE || DAY 4 OF 30 DAYS BLOGGING
[ESP/ENG] WHAT LESSON HAVE I LEARNED IN MY LIFE, I WOULD LIKE TO SHARE || DAY 5 OF 30 DAYS BLOGGING
[ESP/ENG] IF I COULD LEARN ANYTHING IN THE WORLD IN AN INSTANCE, WHAT WOULD IT BE AND WHY || DAY 6 OF 30 DAYS BLOGGING
[ESP/ENG] WHAT IS SOMETHING I HATE AND WOULD PAY OTHERS TO DO FOR ME || DAY 7 OF 30 DAYS BLOGGING
[ESP/ENG] WHAT IS YOUR CURRENT LIFE SITUATION || DAY 8 OF 30 DAYS BLOGGING
[ESP/ENG] WHAT LIFE WOULD I WANT TO GIVE MY FUTURE KIDS || DAY 9 OF 30 DAYS BLOGGING
[ESP/ENG] IF YOU MAKE A LIST OF PEOPLE YOU TRUST WOULD YOU PUT YOUR OWN NAME DOWN || DAY 10 OF 30 DAYS BLOGGING
[ESP/ENG] THE FIVE BEST THINGS ABOUT ME || DAY 11 OF 30 DAYS BLOGGING
[ESP/ENG] HOW AM I MAKING AN IMPACT IN THE WORLD RIGHT NOW || DAY 12 OF 30 DAYS BLOGGING
[ESP/ENG] WHAT IMPACT WOULD YOU LIKE TO HAVE ON THE WORLD || DAY 13 OF 30 DAYS BLOGGING
[ESP/ENG] WHAT IS MY GO TO MUSIC || DAY 14 OF 30 DAYS BLOGGING
[ESP/ENG] IF YOU ARE FINANCIAL SECURE HOW DID YOU BECOME THAT || DAY 15 OF 30 DAYS BLOGGING
---
---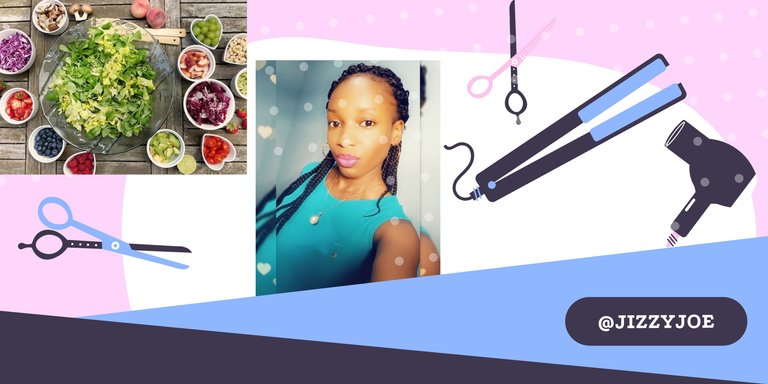 By @sgt-dan



Click on the banner to get redirect to the server. Art made by @tripode