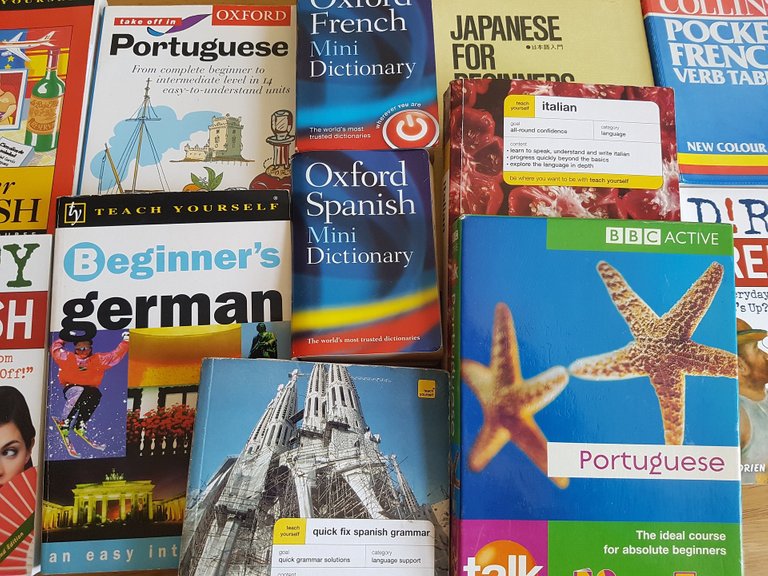 Imagen de Oli Lynch en Pixabay
Blogging Challenge Part 02 – Da 14 , en esta oportunidad es una pregunta bastante simple ¿qué idiomas hablas? Bueno al igual que la pregunta la respuesta es bastante corta también hablo bien 1 solo idioma que es mi idioma nativo , el español, aunque ya tengo más de año y medio viviendo en Brasil aún no hablo fluidamente el portugués por supuesto entiendo y logro comunicarme, pero no de forma fluida, estoy seguro de que dirán ya con año y medio en un país que habla otro idioma debería hablarlo fluidamente y la verdad es que si creo que me ha faltado compromiso, pero claro tengo la excusa que me digo a mi mismo para no sentirme mal jajaja, y es que debido a la pandemia mi contacto con otras personas es muy poco , salgo unas 4 a 5 veces al mes a realizar compras y el contacto es muy poco con los cajeros.
---
Blogging Challenge Part 02 - Day 14, this time it's a pretty simple question, what languages do you speak? Well, just like the question, the answer is quite short, I also speak well 1 single language that is my native language, Spanish, although I have lived in Brazil for more than a year and a half, I still do not speak Portuguese fluently, of course I understand and manage to communicate, But not fluently, I'm sure they will say after a year and a half in a country that speaks another language, I should speak it fluently and the truth is that if I think I have lacked commitment, but of course I have the excuse that I tell myself So as not to feel bad hahaha, and because of the pandemic my contact with other people is very little, I go out about 4 to 5 times a month to make purchases and there is very little contact with the cashiers.
Adicional mi trabajo es en español trabajo para una empresa que realiza soporte y todo mi equipo de trabajo habla es español los clientes también hablan español jajaja todo es español asi que casi ni escucho el portugués algunas veces cuando los vecinos hablan duro es que escucho un poco , lo que me ha ayudado es que facebook al detectar que estoy en Brasil me recomienda muchos videos en portugués entonces lo dejo correr para escucharlos la mayoría son de creadores de contenido que ellos hablan como generalmente se habla en la calle y no como se estudia en los libros que es bastante diferente.
---
Additionally, my work is in Spanish, I work for a company that provides support and my entire team speaks Spanish, the clients also speak Spanish, hahaha, everything is Spanish, so I hardly even listen to Portuguese. Sometimes when the neighbors speak harshly, I listen a little. What has helped me is that Facebook, when it detects that I am in Brazil, recommends many videos in Portuguese so I let it run to listen to them, most of them are from content creators who speak as is generally spoken on the street and not as is studied in books that is quite different.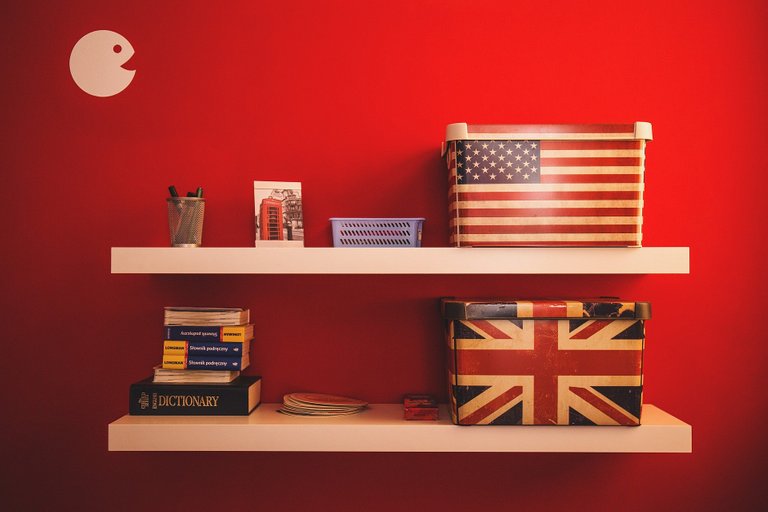 Imagen de Free-Photos en Pixabay
El idioma universal que es el ingles lo domino aún menos, el portugués como les comente anteriormente puedo tener una conversación sin problemas solo que de forma pausada, ahora con el ingles solo logro entender las ideas cuando están escritas, me falta mucho odio para poder entender y hablarlo, se que es algo que tengo que dedicarle también justo esta pregunta me está haciendo reflexionar y pensar que le tengo que dedicar tiempo a los idiomas, el ingles en estos tiempos ya no es una opción, y si vives en un país que habla portugués tampoco es una opción así que debo perfeccionarlo.
Bueno amigos esa es mi respuesta a la pregunta de hoy ¿ qué idiomas hablas? Espero que estén muy bien , saludos
---
The universal language that is English I master it even less, Portuguese as I mentioned before I can have a conversation without problems only slowly, now with English I only manage to understand the ideas when they are written, I need a lot of hatred to be able to understand And speak it, I know that it is something that I have to dedicate as well, just this question is making me reflect and think that I have to dedicate time to languages, English in these times is no longer an option, and if you live in a country that speaks Portuguese is not an option either so I have to perfect it.
Well friends that is my answer to today's question, what languages do you speak? I hope you are very well, greetings
---