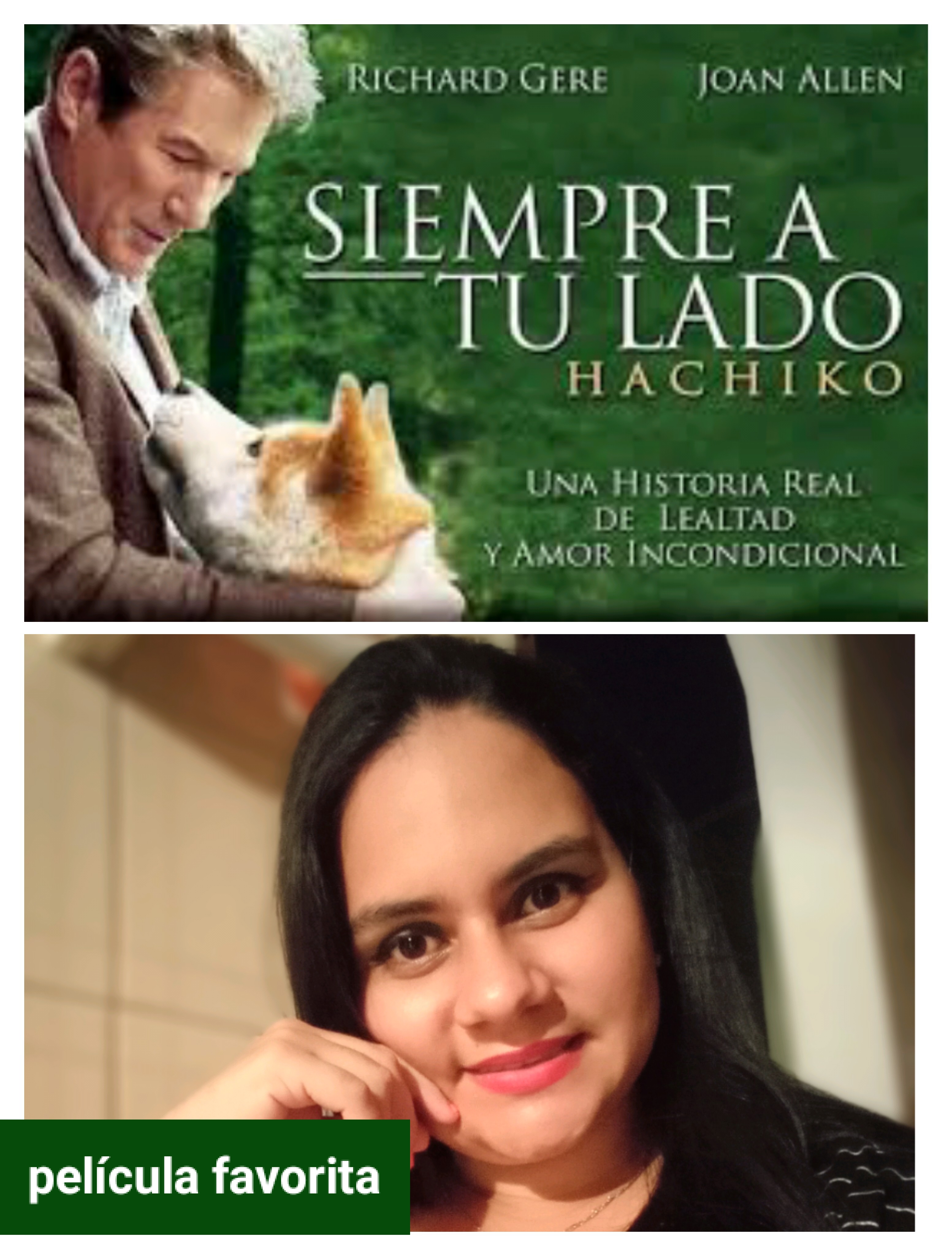 Hola a mis amigos de #hive en un nuevo día del #bloggingchallenge quiero compartir con ustedes mis películas favoritas.
Hello my #hive friends on a new day of the #bloggingchallenge I want to share with you my favorite movies.
Me encanta ver películas pero pocas son las que veo completas porque si empiezan y no me gusta la trama la quitó, poca son las que he visto completa y he repetido muchas veces.
I love to watch movies but few are the ones I watch complete because if they start and I don't like the plot I remove it, few are the ones I have seen complete and I have repeated many times.
Una película que me encantó pienso que como soy amante de los animales fue Hachiko siempre a tu lado la cual es una película dramática del año 2009.
A movie that I loved I think as I am an animal lover was Hachiko always by your side which is a 2009 drama movie.
La película es basada en hechos reales y narra la historia de un perro de raza akita, el cual llegó a la vida de su dueño por una casualidad ya que fué enviado desde Japón a los Estados Unidos, peor la jaula del animal se cae del portamaletas del vehículo que lo transportada y se extravía en la estación de ferrocarriles.
The film is based on true events and tells the story of an akita dog, which came into the life of its owner by chance as it was sent from Japan to the United States, but the animal's cage falls out of the trunk of the vehicle that transported it and gets lost in the railroad station.
Es encontrado por el profesor de música Parker Wilson quien lo llevo a su casa, pero su mujer no quería que se quedarán con el perro así que decidió poner letreros para ver si alguien lo reclamaba, pero nadie lo hizo y se empezó a encariñar con él, hasta que la esposa acepto.
He was found by music teacher Parker Wilson who took him home, but his wife didn't want them to keep the dog so she decided to put up signs to see if anyone would claim him, but no one did and she became attached to him, until his wife agreed.
Desde allí fueron inseparables hasta su muerte, no quiero seguir contándoles para que vean está película, que seguramente los hará llorar como ami, pero se darán cuenta lo amoroso y leales que son los perros.
From there they were inseparable until their death, I don't want to continue telling you so you can watch this movie, which will surely make you cry like me, but you will realize how loving and loyal dogs are.
Esta película sin duda me marco y me dió mucha nostalgia, peor valen la pena de ver para darnos cuentas que los animales son muy importantes y brindan amor incondicional.
This movie undoubtedly marked me and gave me a lot of nostalgia, but it is worth watching to realize that animals are very important and provide unconditional love.
Bueno amigos espero vean está película les encantará tanto como ami, espero que tengan un hermoso día y les haya gustado esta historia.
Well friends I hope you see this movie will love it as much as ami, I hope you have a beautiful day and you liked this story.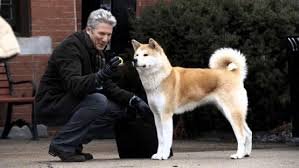 Fuente