Hola amigos, esta es mi entrada al "DESAFÍO DE BLOGGING DE 30 DÍAS - Día 5. Mi momento de mayor orgullo"
Hello friends, this is my entry to the "30 DAY BLOGGING CHALLENGE - Day 5. My proudest moment"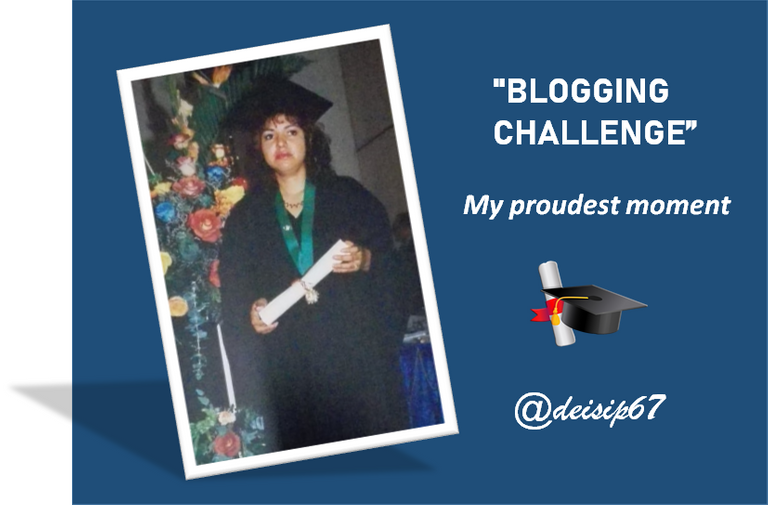 Mi momento de mayor orgullo// My proudest moment
Como mujer tenemos muchos momentos en los cuales podemos sentirnos orgullosas. Si hablamos de mi mayor orgullo; serían mis hijos. Ahora bien, si es uno de mis momentos de orgullo fue culminar mi carrera como Licenciada en Educación Integral.
As a woman we have many moments in which we can be proud. If we talk about my greatest pride; they would be my children. Now, if this is one of my moments of pride, it was to finish my career as a Graduate in Comprehensive Education.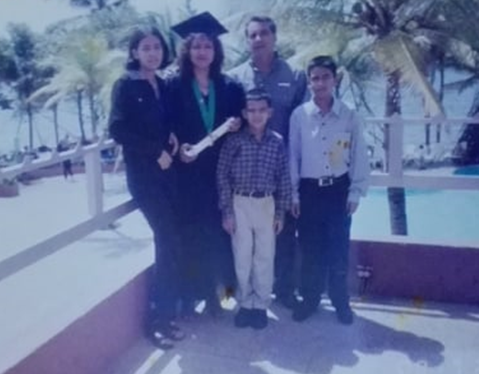 A pesar de tener 3 hijos pequeños y no tener ningún familiar cercano, que los cuidaría. Cuando comencé a estudiar, ellos tenían entre 10, 8, 5 años, no fue fácil pero tampoco fue difícil.
Despite having 3 small children and not having any close relatives, who would take care of them. When I started studying, they were between 10, 8, 5 years old, it was not easy but it was not difficult either.
Salir a clase todos los viernes por la tarde y sábado por la mañana era un poco preocupante, ya que eran muy pequeños y mi marido tenía que trabajar, algunas veces se ausentaba; Luego hablé con los vecinos y les pedí que los cuidaran mientras estaba en clase.
Going out every Friday afternoon and Saturday morning to class was a bit worrying, since they were very young and my husband had to work, some times he was absent; Then I spoke with the neighbors and asked them to take care of them while I was in class.
Mi apartamento está en el segundo piso, ellos no salían del apartamento y antes no había tanto peligro como ahora; sin embargo, la preocupación no podía desaparecer, cuando estaba en clase y pensaba en ellos.
My apartment is on the second floor, they did not leave the apartment and before there was not as much danger as now; however, the worry couldn't go away when I was in class and thinking about them.
Siempre les hablaba y les pedía que se portaran bien y que no salieran del apartamento, ni discutieran entre ellos, que tenían que cuidarse.
He always spoke to them and asked them to behave well and not to leave the apartment, or argue with each other, that they had to take care of themselves.
Fueron 6 largos años, pero valió la pena pronto me gradué, creo que eso les sirvió a ellos de enseñanza.
It was 6 long years, but it was worth it soon I graduated, I think that taught them.
Otro de mis momentos de mayor orgullo fue verlos terminar sus estudios universitarios. Me siento honrada como madre de ellos 3.
Another of my proudest moments was watching them finish their university studies. I am honored as their mother 3.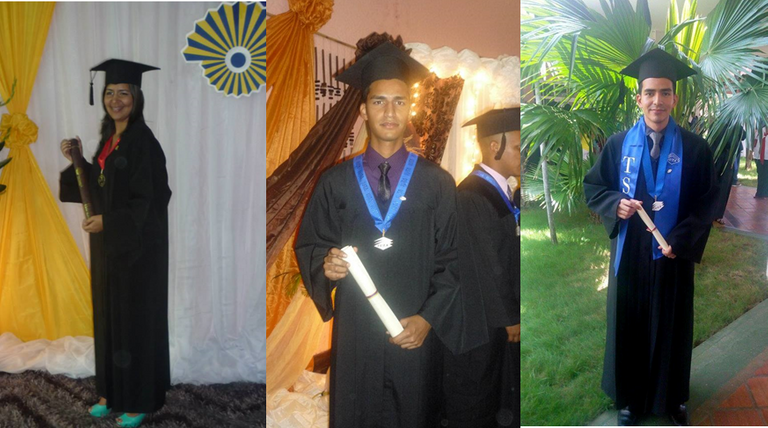 Es como dicen por allí, el niño es el espejo de los padres, aprenden con el ejemplo. Él enseña lo bueno y ellos aprenderán lo bueno, él enseña lo malo y ellos aprenderán lo malo.
It is as they say over there, the child is the mirror of the parents, they learn by example. He teaches the good and they will learn the good, he teaches the bad and they will learn the bad.
---
Esta es mi entrada para el "30 Day Blog Challenge Día 5" siéntete libre de participar solo toma la siguiente imagen y coloca la etiqueta #bloggingchallenge en cada una de tus publicaciones de participación.
This is my entry for the "30 Day Blog Challenge Day # 5" feel free to participate, just take the following image and tag #bloggingchallenge in each of your participation posts.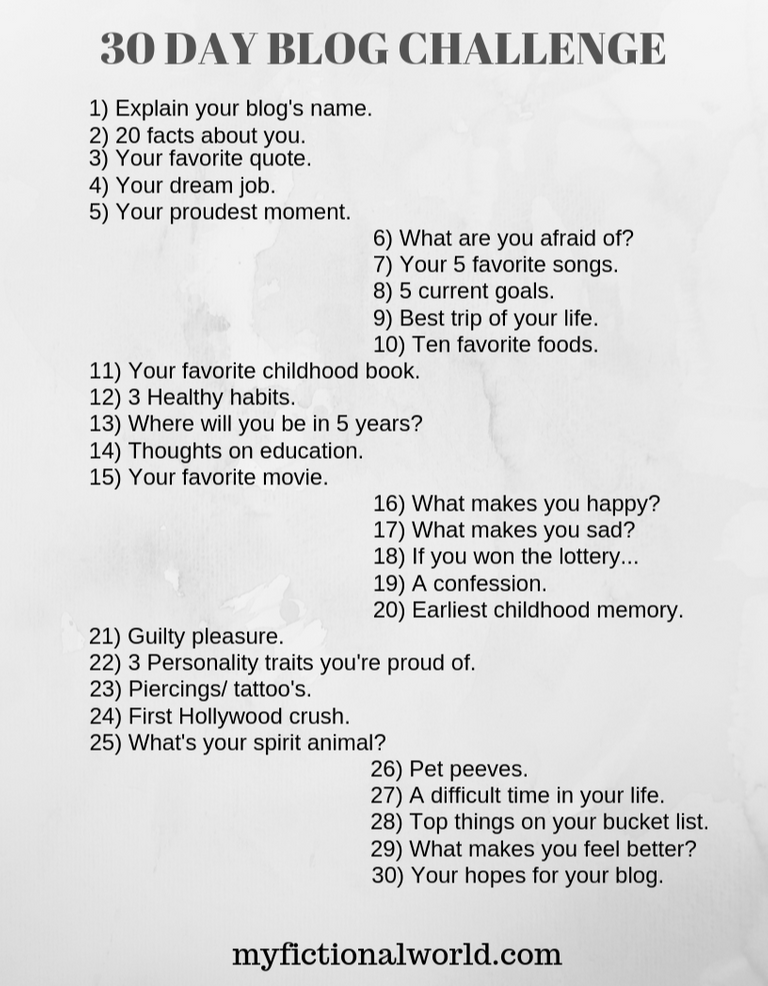 ---
Los invito a unirse a esta iniciativa de 30 días. Si todavía no han participado por primera vez AQUI, conseguirás algunas sugerencias.
I invite you to join this 30-day initiative. If you have not participated for the first time HERE, you will get some suggestions.
Feliz y bendecido día, gracias por leer.
Happy and blessed day, thanks for reading.