Part(e)5, #04. Your worst Date till now, Describe it // Tu peor cita hasta ahora, descríbela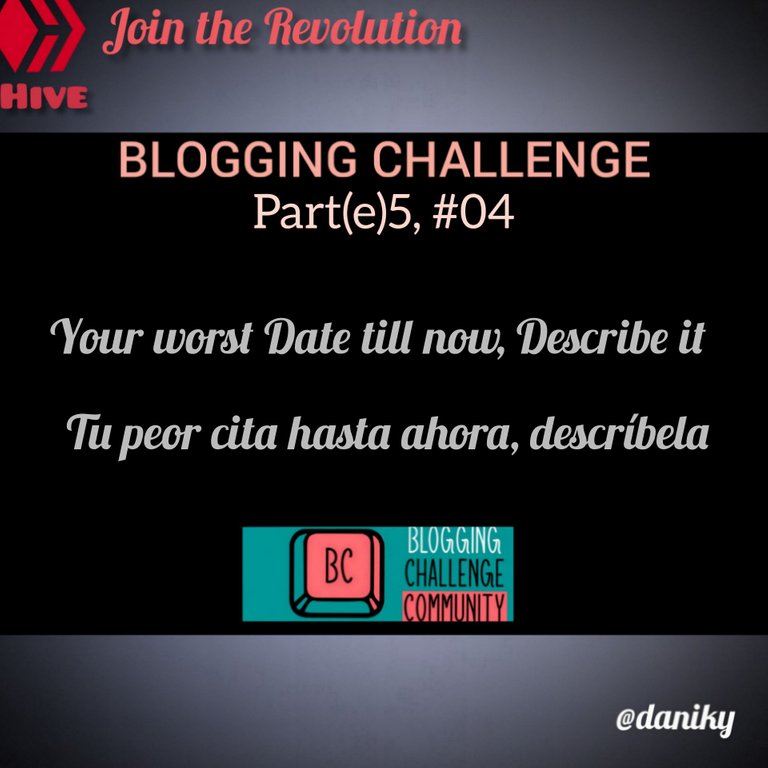 Hello and welcome to my page. I'm @daniky and this is the day 4 of part 5 of my entry to the blogging challenge an initiative of blogging challenge team. This part 5 questions were formulated by @surrealfia. Kindly follow me as i share with you my worst date ever.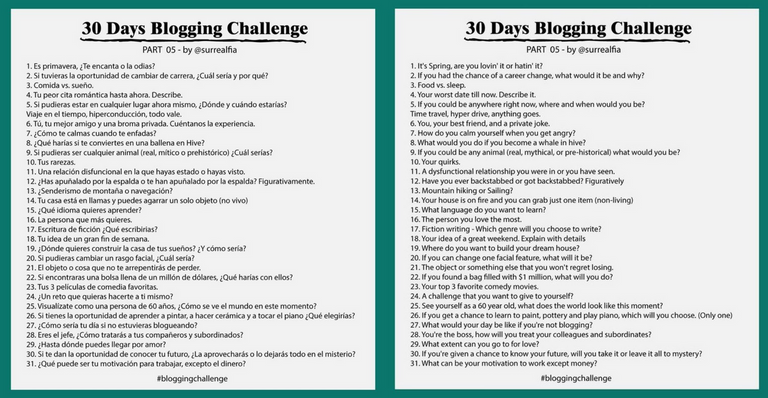 My Worst Date ever was the one i had 10years ago with a lady i loved at first sight. We sat beside the garden near a football field to later saw a police man coming after us. I tried asking what was wrong, the police man asked me to identify myself, i did and my my girlfriend too. Yet, the policeman wasn't satisfied. He said a dead corpse of a lady was found on the same garden in the early morning of that very day. So he called me a suspect and threatened me to confess what i knew nothing about.
Mi peor cita fue la que tuve hace 10 años con una dama que amé a primera vista. Nos sentamos al lado del jardín cerca de un campo de fútbol para luego ver a un policía que venía detrás de nosotros. Traté de preguntar qué pasaba, el policía me pidió que me identificara, lo hice y mi novia también. Sin embargo, el policía no estaba satisfecho. Dijo que se encontró el cadáver de una dama en el mismo jardín temprano en la mañana de ese mismo día. Así que me llamó sospechoso y me amenazó con confesar algo de lo que no sabía nada.
I told the policeman i knew nothing about the corpse of the lady that was disposed that as a matter of fact, i just decided to stay in the garden with my girlfriend to discuss since i was squatting with an older friend where no lady was at liberty to visit me. The police man kept making false allegations against me and asked me to give him $20 (10 thousand naira) to liberate myself (he wanted bribe from me being a festive moment). So i told him i can't afford such an amount as I'm a student. He said it's either i remit the $20 or i face jail term. So i was terrified and doesn't want me and my girlfriend to be jailed for nothing we knew about. So, i later gave him $10 and pleaded it's only what i could afford since i wasn't having extra money on me anymore. To cut the long story short, He ordered me and my girlfriend to leave the garden vicinity and he left.
Le dije al policía que no sabía nada sobre el cadáver de la dama que fue eliminada que, de hecho, simplemente decidí quedarme en el jardín con mi novia para discutir, ya que estaba en cuclillas con un amigo mayor donde ninguna dama estaba en libertad. a visitarme. El policía siguió haciendo falsas acusaciones en mi contra y me pidió que le diera $ 20 (10 mil nairas) para liberarme (quería que me sobornara como un momento festivo). Entonces le dije que no podía pagar esa cantidad porque soy estudiante. Dijo que o remito los $ 20 o me enfrento a una pena de cárcel. Así que estaba aterrorizado y no quería que mi novia y yo fuéramos encarcelados por nada de lo que supiéramos. Entonces, más tarde le di $ 10 y le supliqué que era solo lo que podía pagar, ya que ya no tenía dinero extra. Para abreviar la larga historia, nos ordenó a mi novia y a mí que abandonáramos los alrededores del jardín y él se fue.
The moment was a very stressful, annoying and embarrassing moment for me. I just had to lock up and keep moving. My girlfriend wasn't happy as well, but i had to encourage her to relax her mind. So we later decided to visit my friend's place to have our conversations. Imagine the bullshit by the policeman. It was that moment i knew the reason most Nigerian policemen can never be trusted.
El momento fue muy estresante, molesto y vergonzoso para mí. Solo tenía que cerrar la llave y seguir moviéndome. Mi novia tampoco estaba contenta, pero tuve que animarla a que relajara su mente. Así que más tarde decidimos visitar la casa de mi amigo para conversar. Imagínese la mierda del policía. Fue en ese momento que supe la razón por la que nunca se puede confiar en la mayoría de los policías nigerianos.
Hope you've been able to know my worst date ever. Hoping to read through your post too.
Espero que hayas podido conocer mi peor cita. Con la esperanza de leer tu publicación también.
My appreciation goes to #blogging challenge team for this wonderful initiative and secondly I'll like to use this medium to invite Interested #hiveans to this #bloggingchallenge. So join the revolution and earn daily rewards. Thank you.
Me gustaría concluir esta sección del desafío de blogs de 30 días presentando mi agradecimiento al equipo del desafío de #blogging por esta maravillosa iniciativa y, en segundo lugar, me gustaría utilice este medio para invitar a #hiveans interesados a este #bloggingchallenge. Así que únete a la revolución y gana recompensas diarias. Gracias.




---

---

My Previous Days// Mis días anteriores

---

Part(e) 1

---

---

Part(e) 2

---

---

Part(e) 3

Lessons Learnt/Lecciones aprendidas

---

---

Part(e) 4

---

---

Part(e) 5

---

---

Thank you for your time and as well, don't forget to upvote my post. Your reblog, comment and follow up will be well appreciated.

---




Gif credited to @doze
---
---