[Esp.-Eng.] 30 days BloggingChallenge - Day 2. 20 Facts About You.
Saludos amigos.
Greetings friends.


English Version.
Today is my second day in the challenge and I have to say 20 things about myself… wao, that's a lot, I'll try to write all 20 things hahaha.
I am a Christian, as I mentioned earlier. I don't imagine my life outside of God's ways.

I am grateful. I think that it is one of the most important things in life, to first thank God for everything he gives me every day and even for what he does not give me because only he knows what is good and what is not good. Then, thank all those people who do things for me and help me, I never forget when someone reaches out to me and I not only thank them but they are always in my prayers.

I love nature, I enjoy being in open and natural places, those unique places that show the creative perfection of God. Those relaxing places especially in times of great stress, being in contact with nature, helps me feel so free and at peace.

I love music, since I was a child I have liked music, there are people who enjoy watching television a lot, but I could not spend a whole day watching television, instead, I can spend a whole day listening to music, I would not get bored, but on the contrary I enjoy it.

I like to sing, since I love music, you can imagine that I spend my time singing hahaha… when I do chores, when I shower, when I drive, well, I like to sing, that makes me feel good.

I like animals, I think they are beautiful and innocent creatures that God created, when I was a child I had many animals as pets, dogs, rabbits, pigeons, parakeets, fish, chickens...

I suffer from stage fright, that is why until now they have not seen any of my publications with video, and at the university I suffered a lot every time I had to do an exhibition.

I like to help others, as long as it is within my reach.

I am a very patient and tolerant person, I try to see things in the best way, of course until they reach the limit ... "There I block myself."

I can't stand injustice.

I am not very sociable. There are people who like meetings, parties, events well that's what I mean, I don't like parties and events with a lot of people.

I don't have many friends. Friendship is very valuable to me, and I think not everyone values ​​it. Thank God I have few friends who really know how to value friendship and are with me through thick and thin.

I resist changes. I think it is a great defect, it is difficult for me to adapt to changes and that even causes me annoyance and bad mood.

I don't like interruptions. When I'm doing something and I'm interrupted multiple times, I lose interest. I like to start and finish what I do and then start another activity.

I hate excuses.

I am not very creative nor do I have the patience to do crafts. I admire those people who make so many beautiful things with their hands, they are so creative, I have seen many here in Hive, and I like to vote for them, also those people who make origami, wao that's an art, my daughter makes them with a ease and the times I have tried I despair hahaha.

I'm addicted to chocolate, It is the most delicious sweet that can exist.

I like cold weather, even though I live in a very hot city, maybe that's why.

I don't like sleeping with my feet covered, curiously my little daughter doesn't like it either, I think it's hereditary hahaha.

Sweat disgusts me, so I have a hard time exercising.
OMG I thought it would never end… it should be 10 things instead of 20, hahaha.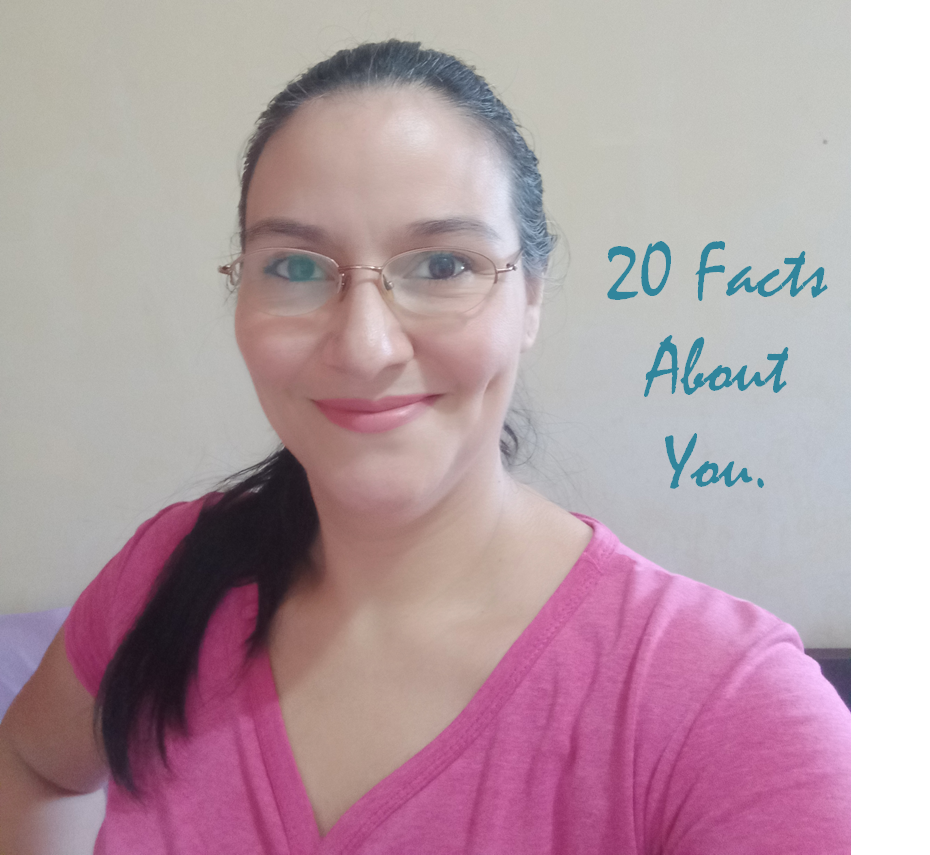 Versión en Español.
Hoy es mi segundo día en el reto y tengo que decir 20 cosas acerca de mi… wao, son bastante, intentaré escribir las 20 cosas jajaja.


Soy cristiana, como les mencioné anteriormente. No imagino mi vida fuera de los caminos de Dios.

Soy agradecida. Pienso que es una de las cosas más importante en la vida, agradecer primeramente a Dios por todo lo que me da cada día y aún por lo que no me da porque solo él sabe lo que conviene y lo que no conviene. Luego, agradecer a todas aquellas personas que hacen cosas por mi, nunca olvido cuando alguien me tiende su mano y no solo agradezco sino que siempre están en mis oraciones.

Amo la naturaleza, disfruto estar en lugares abiertos y naturales, esos lugares únicos que muestran la perfección creativa de Dios. Esos lugares relajantes sobretodo en momento de mucho estrés, el estar en contacto con la naturaleza, me ayuda a sentirme tan libre y en paz.

Amo la música, desde niña me ha gustado la música, hay personas que disfrutan mucho ver televisión, pero yo no podría pasar todo un día viendo televisión, en cambio, puedo pasar todo un día escuchando música, no me aburriría, sino que por el contrario lo disfruto.

Me gusta cantar, ya que me encanta la música, se podrán imaginar que me la paso cantando jajaja… cuando hago oficios, cuando me baño, cuando manejo, en fin, me gusta cantar, eso me hace sentir bien.

Me gustan los animales, creo que son unas criaturas hermosas e inocentes que Dios creo, cuando niña tuve muchos animales como mascota, perro, conejos, palomas, periquitos, peces, gallinas…

Sufro de miedo escénico, es por eso que hasta ahora no han visto alguna publicación mía con video, y en la universidad sufría mucho cada vez que tenía que hacer alguna exposición.

Me gusta ayudar a los demás, siempre y cuando esté a mi alcance.

Soy una persona muy paciente y tolerante, trato de ver las cosas de la mejor manera, por supuesto hasta que llevan al límite…"Allí me bloqueo".

No soporto la injusticia.

No soy muy sociable. Hay personas a las que les gusta las reuniones, fiestas, eventos pues a eso me refiero, no me gustan mucho las fiestas y eventos con mucha gente.

No tengo muchos amigos. La amistad para mí es muy valiosa, y creo que no todo el mundo la valora. Gracias a Dios tengo poco amigos que realmente saben valorar la amistad y están conmigo en las buenas y en las malas.

Me resisto a los cambios. Creo que es un gran defecto, me cuesta mucho adaptarme a los cambios y eso llega incluso a ocasionarme molestia y mal humor.

No me gustan las interrupciones. Cuando estoy haciendo algo y me interrumpen varias veces, pierdo el interés. Recuerdo que en mi último empleo, me asignaban una actividad y luego al otro día el jefe me decía, paraliza eso que estás haciendo y haz esto que es más importante, y luego hacía lo mismo al día siguiente, entonces tenía que dejar las cosas por la mitad y eso me estresa. Me gusta empezar y terminar lo que hago para luego empezar otra actividad.

Odio las excusas.

No soy muy creativa ni tengo paciencia para hacer manualidades. Admiro a esas personas que hacen tantas cosas bellas con sus manos, son tan creativas, he visto muchos aqui en Hive, y me gusta votar por ellos, igualmente aquellas personas que hacen origami, wao eso es un arte, mi hija los hace con una facilidad y las veces que lo he intentado me desespero jajaja.

Soy adicta al chocolate, es el dulce más delicioso que pueda existir.

Me gusta el clima frío, a pesar que vivo en una ciudad muy caliente, tal vez sea por eso.

No me gusta dormir con los pies arropados, curiosamente a mi hija pequeña tampoco le gusta, creo que es algo hereditario jajaja.

Me da asco el sudor, por eso me cuesta mucho hacer ejercicios.


Dios mio, pensé que jamás terminaría… deberían ser 10 cosas en vez de 20, jajaja.

La foto fue tomada con mi teléfono LG Risio.
The photo was take with my Cell phone LG Risio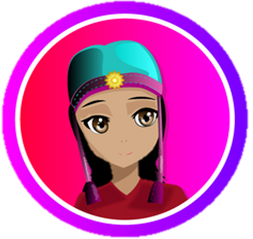 ---
---