---
Bienvenidos.
Espero se encuentren bien mis queridos lectores en esta ocasión continuando participando en este interesante desafío blogging challenge me corresponde desarrollar el día # 22, donde les hablare de:
---
Welcome.
I hope my dear readers are well on this occasion continuing to participate in this interesting blogging challenge I will develop on day # 22, where I will talk to you about:
---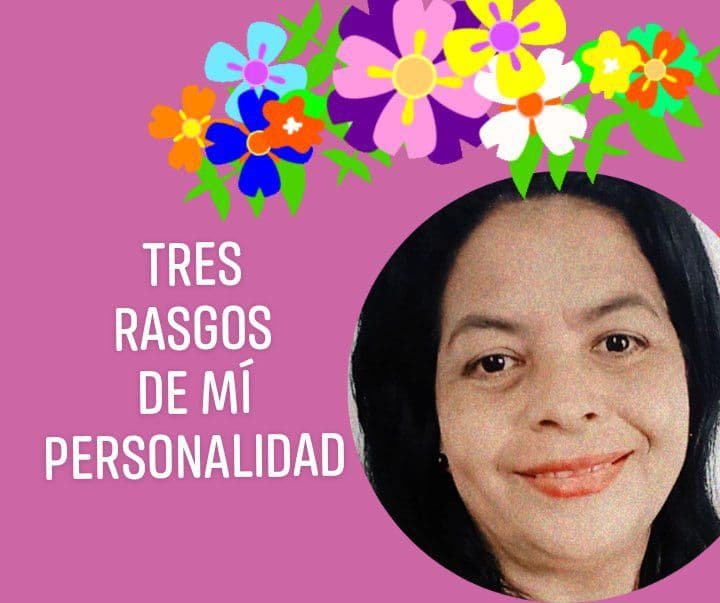 ---
Tres rasgos de mi personalidad. Todos somos personas únicas, poseemos diversas características que no diferencia de los demás y actuamos de forma distinta ante cualquier eventualidad porque nuestra personalidad esta definida, podemos ser similar a alguien en cuanto a gustos; que le guste la misma música, los deportes u otras actividades recreativas es algo así como cuando nos enamoramos que encontramos en esa persona muchos aspectos similares al de nosotros. En el ámbito familiar si una pareja tiene varios hijos se notara que cada niño esta bajo la misma orientación, cuidado, educación, amor de ambos padres donde ponen reglas y conviven en familia, pero cada niño desarrolla un carácter distinto a cada hermano aun influyendo la misma crianza; porque somos seres únicos en este mundo.
---
Three features of my personality. We are all unique people, we possess diverse characteristics that do not differentiate us from others and we act differently in any eventuality because our personality is defined, we can be similar to someone in terms of tastes; liking the same music, sports or other recreational activities is something like when we fall in love we find in that person many aspects similar to ours. In the family environment, if a couple has several children, it will be noticed that each child is under the same orientation, care, education, love of both parents where they set rules and live together as a family, but each child develops a different character from each sibling even if the same upbringing influences; because we are unique beings in this world.
---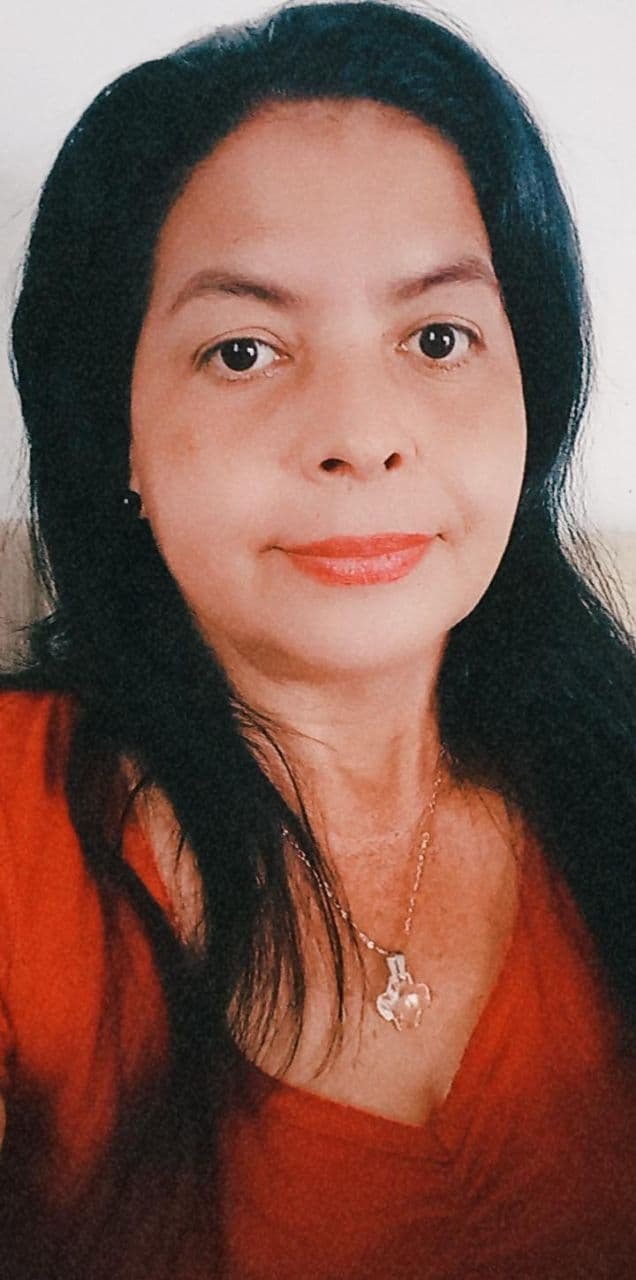 ---
Entonces entre mis rasgos de personalidad se encuentran:
---
So among my personality traits are:
---
Amabilidad. Practico la amabilidad, los buenos modales, y sonreir siempre a las personas cuando te estén brindando un servicio que vayas a comprar algo y pidas los artículos que vas a comprar con amabilidad, con respeto hacia esa persona que te esta atendiendo, y no importa que ese sea parte de su trabajo, sonríe e interactúa con ese vendedor y veras que seas tratado de la mejor manera.
---
Kindness. I practice kindness, good manners, and always smile at people when they are providing you with a service that you are going to buy something and ask for the items you are going to buy with kindness, with respect for that person who is taking care of you, and no matter that is part of their job, smile and interact with that salesperson and you will see that you are treated in the best way.
---
Honestidad. Me considero una persona honesta porque me gusta la transparencia y actual de forma correcta, en el ámbito laboral, en los negocios, inversiones y en mi forma de ser.
---
Honesty. I consider myself an honest person because I like transparency and being up to date in the right way, in the work environment, in business, investments and in my way of being.
---
Solidaridad.Tengo empatía por las demás personas cuando están pasando por situación duras, dificiles; debemos recordar que mañana también podemos estar con algun problema y no sabemos quien no va ayudar, quizás quien menos te lo esperes. Hago el bien, hago favores a mi projimo si esta en mi alcance, ayudo sin esperar nada a cambio; porque se que Dios me multiplicara muchas bendiciones.
---
Solidarity. I have empathy for other people when they are going through hard, difficult situations; we must remember that tomorrow we may also be in trouble and we don't know who is not going to help, perhaps who you least expect. I do good, I do favors to my neighbor if he is in my reach, I help without expecting anything in return; because I know that God will multiply many blessings for me.
---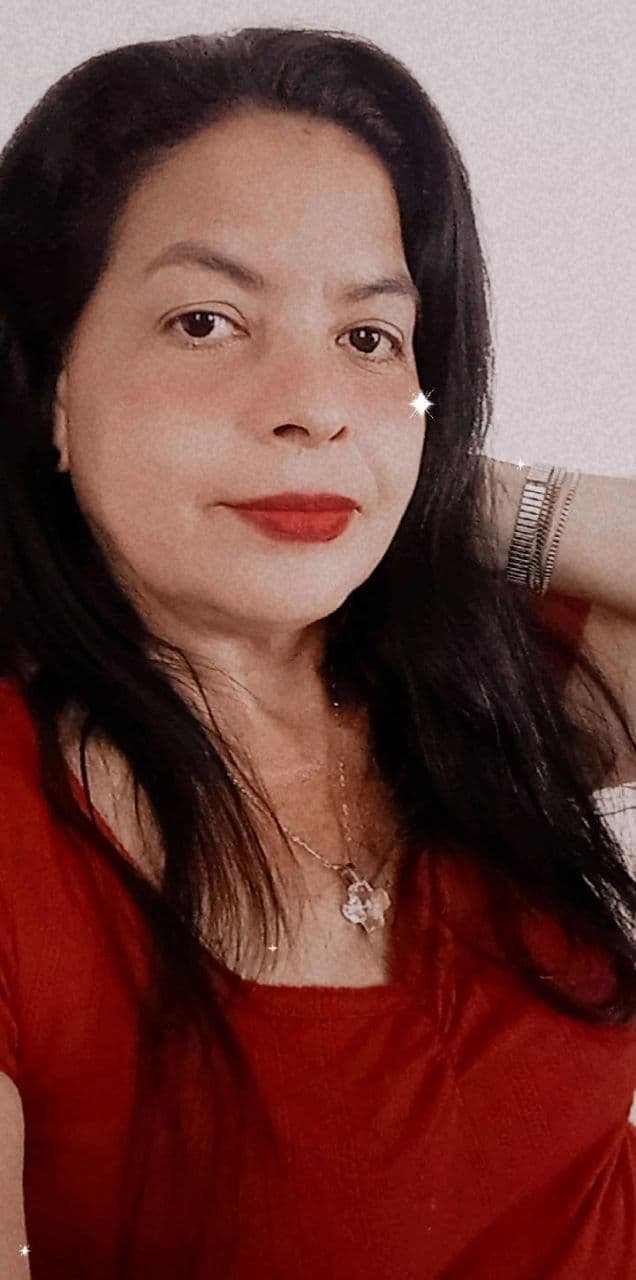 ---
Este año he sufrido con el tapa boca, ya que me gusta sonreir, también continuo aplicandome mi pintura labial, aunque no pueda lucirla. De esta forma he llegado al final de este post, espero le sea de su agrado y muchas gracias por leerme.
---
This year I've suffered with the lid on my mouth, as I like to smile. I also continue to apply my lipstick, even if I can't show it off. This way I've reached the end of this post, I hope you like it and thank you very much for reading me.
---