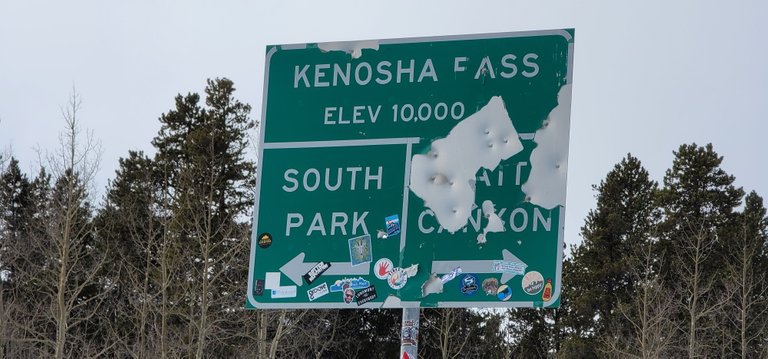 Moving to Colorado, we found something new to collect: passes. These are places that a road or hiking path was created at the lowest point between two mountains. You will find 166 mountain passes over 7,783 feet (2,372 m). Of those passes, 107 are actually drivable; however, there are only 61 of those are paved while the rest are either gravel or unimproved. Of the 61 roads that are drivable with an ordinary car (meaning low clearance and not a 4×4), 30 of them are over 10,000 ft (3048 m). Stat wise, this is a very collectible project.
---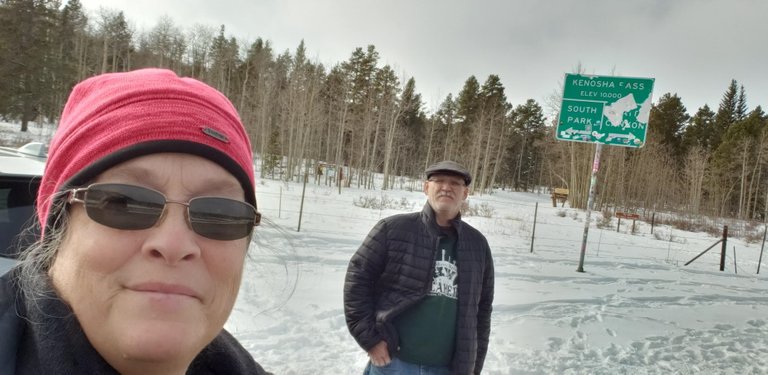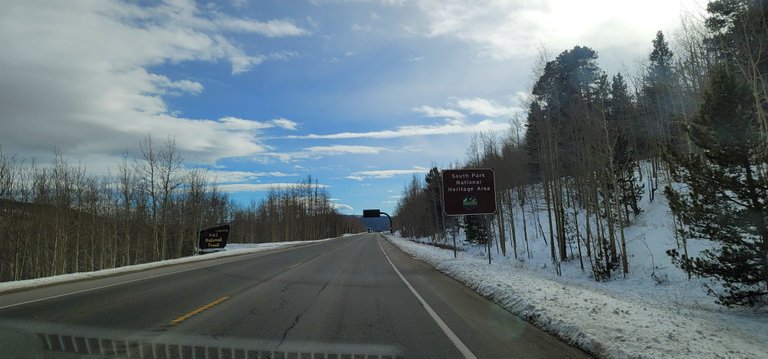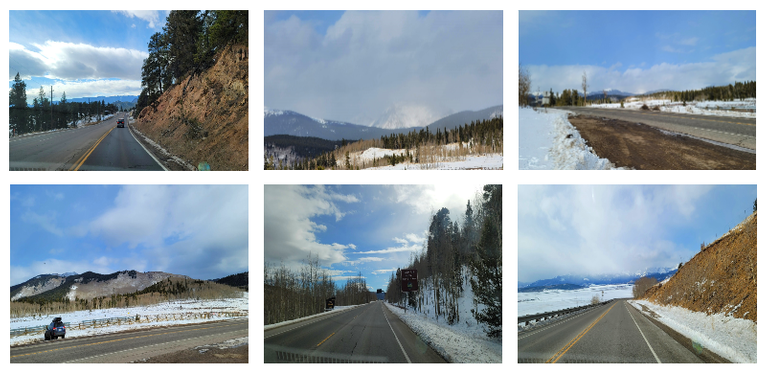 For being our first adventure in Colorado, there was much to see. We loved the fact that continuing west on highway 285 we would find this was not a hill at all, but a mountain hovering over the small unincorporated community of Jefferson at 9,501 feet 2,896 meters). At one point on the drive down there is an overlook that allows you to see the Rocky Mountains.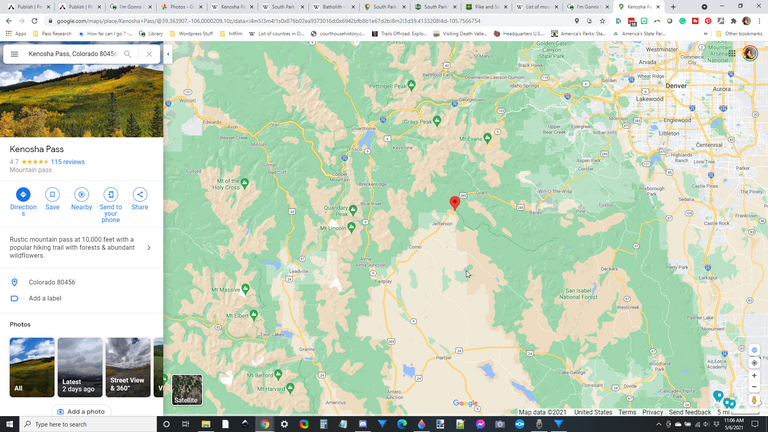 Screenshot of PASS' location from Google Maps.
[//]:# (!pinmapple 39.413169 lat -105.758011 long d3scr)
Thank you so much for taking the time to read our blog posts.

We appreciate it so very, very much!






---




* My posts may occasionally contain affiliated work-related links because our Cross County Travels website
and our YouTube channel are also our accounts.

* The photographs on our posts are taken with my own camera
and with Scott's help!

* Blog graphics such as various "flyers" will be cited at each occurrence.

* Clipart used are from https://www.cleanpng.com/
and/or https://pixabay.com/.

* While the Bitmoji Characters of Scott & Ren are from Bitmoji,
the compilations are my own.

* All words and images are mine (unless otherwise indicated),
and can also be found on my various social media accounts:

OUR FACEBOOK


OUR INSTAGRAM
OUR TWITTER
OUR WEBSITE
cross mentions are spreading the word.

---




---