Hello there my hivean friends,
A couple days ago, a friend of mine called me and asked, do you want to climb the moraine rocks of peak Kamen Del at night with amazing views of the city? I said... umm sure, I have nothing to do tonight, besides sleeping, but I sleep everyday so I guess I can manage one night without 8 hours. And so we gathered once again together. We were 4 people in total and the weather was nice until 23 o'clock.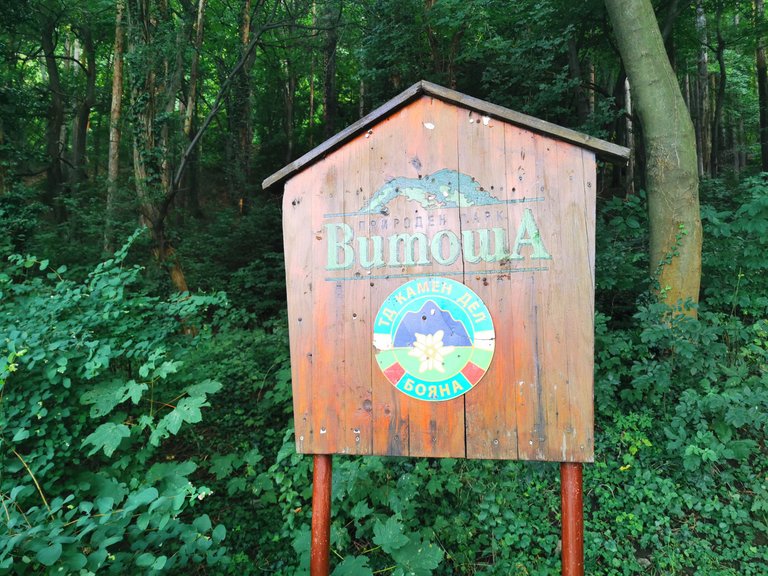 We started the trip at 18:30. The idea was to reach the rocks amid sunset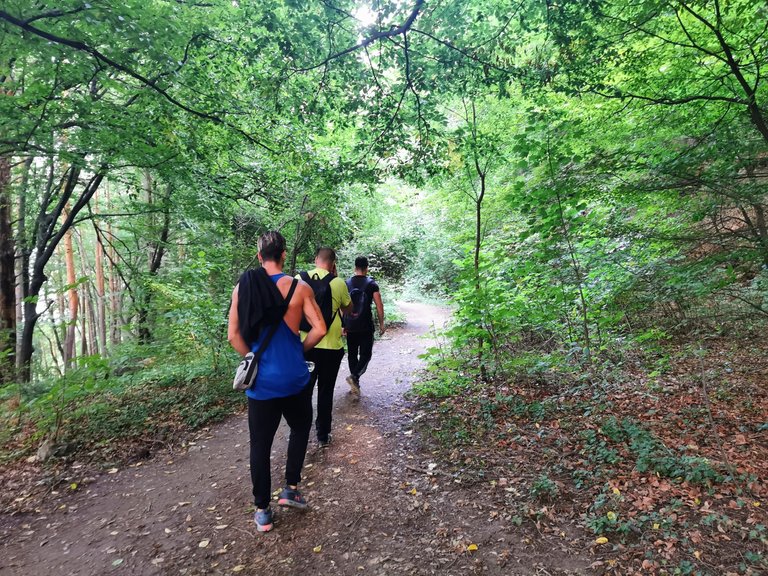 Here are the 3 machines. Regime marching formation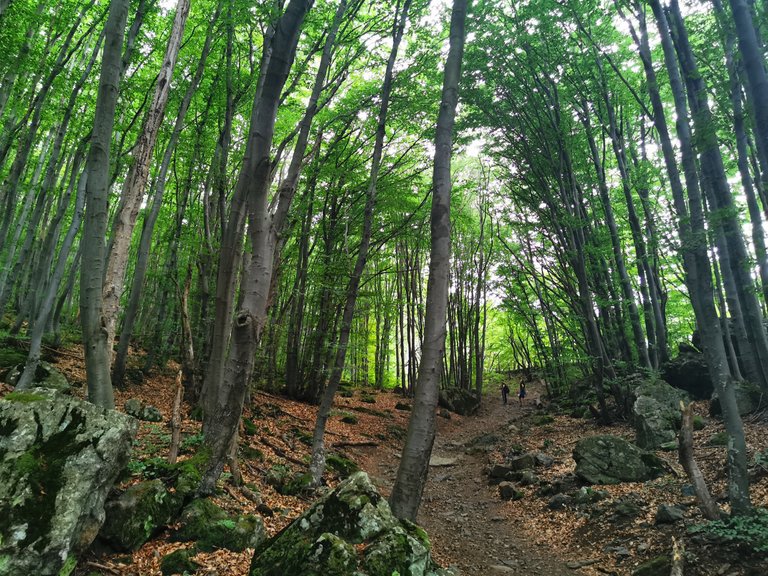 We passed through the usual more humid areas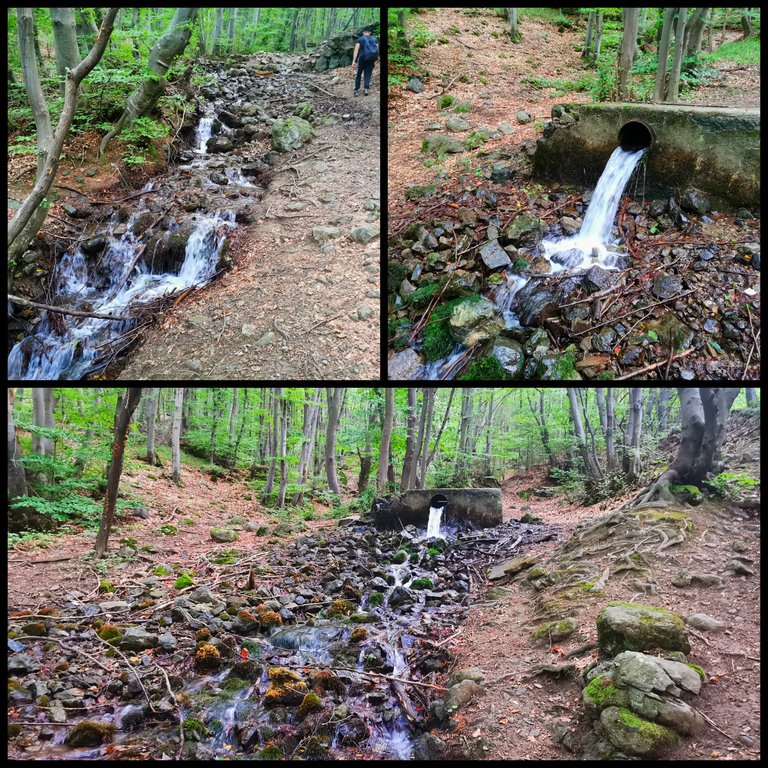 And of course there were rivers and this canal. I did not have time to try out the water as we were in a hurry to climb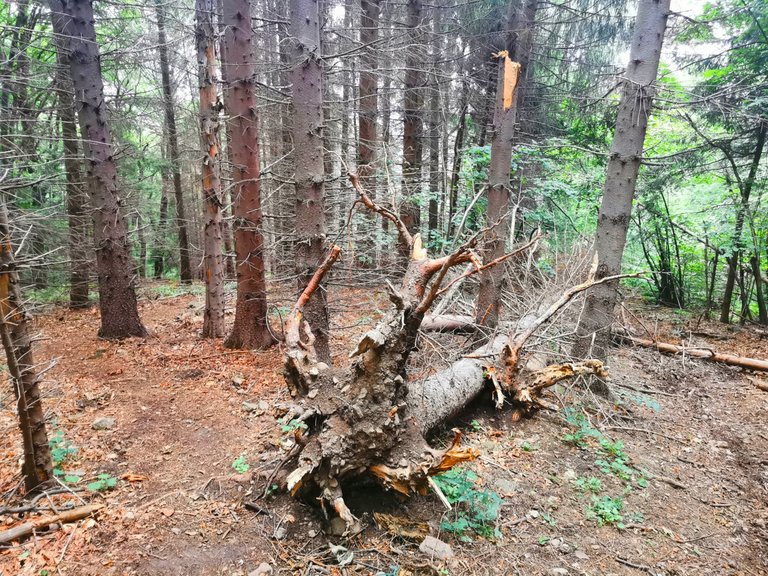 Little by little, we were going deeper into the woods. Some of the woods were brutally slain by thunders. At least in my opinion.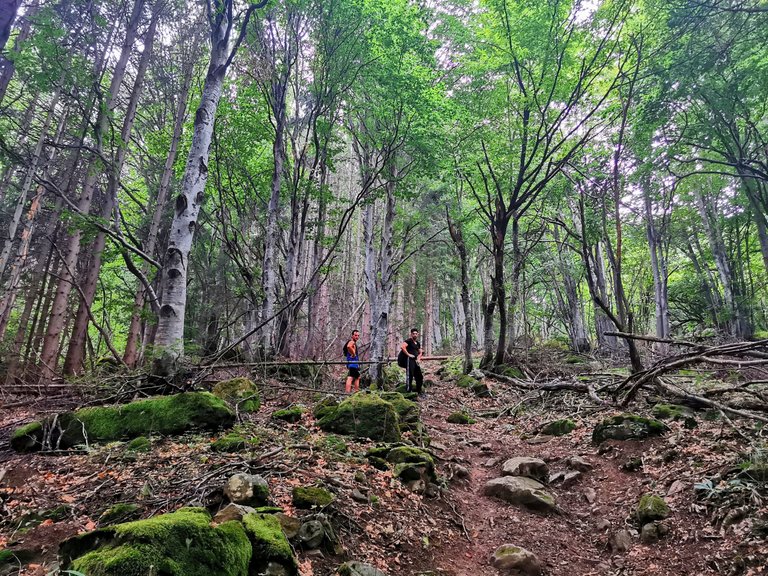 I was taking pictures while my friends were so pumped up to reach the rocks. As you can see they were like: ¨Dude, hurry up, we do not have all day¨. And they were right 😁 But we do have all night 🤣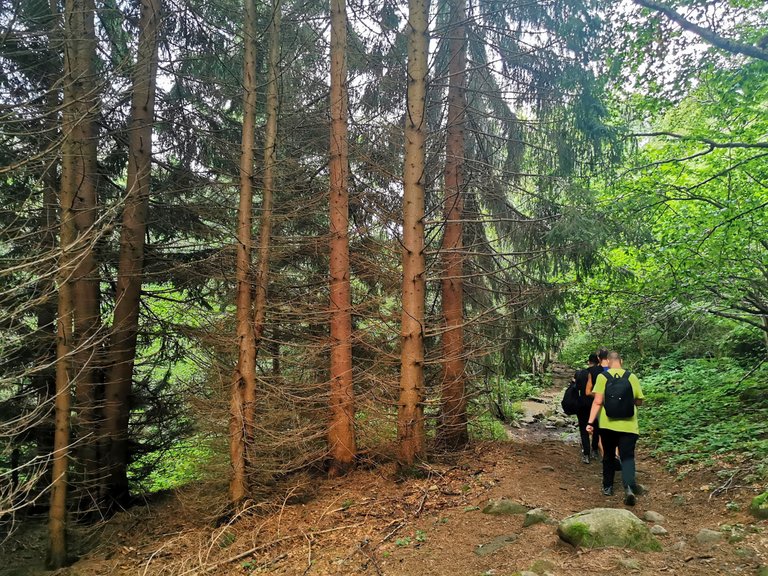 And so we continued, the route was actually pretty long and hard to traverse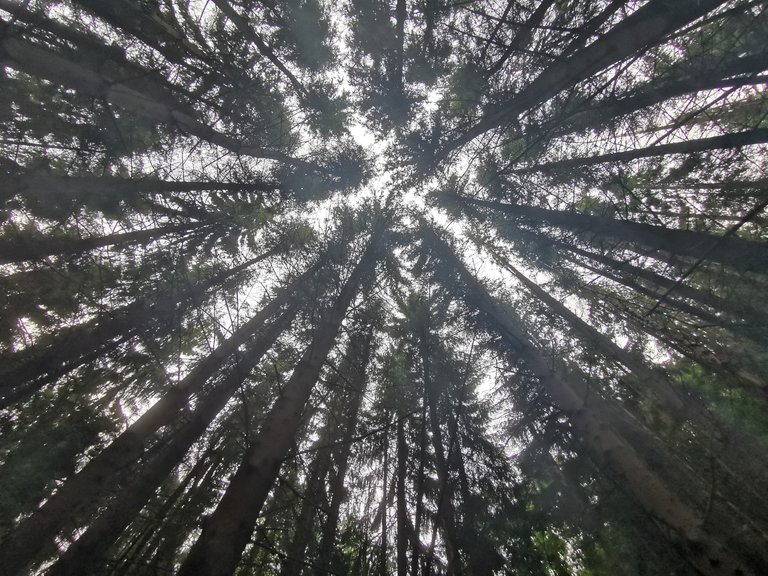 The woods were pretty tall, so in an event of a rain, we will be covered until we leave the deep forest. Pouring rain and thunders actually did happen when we were on our way back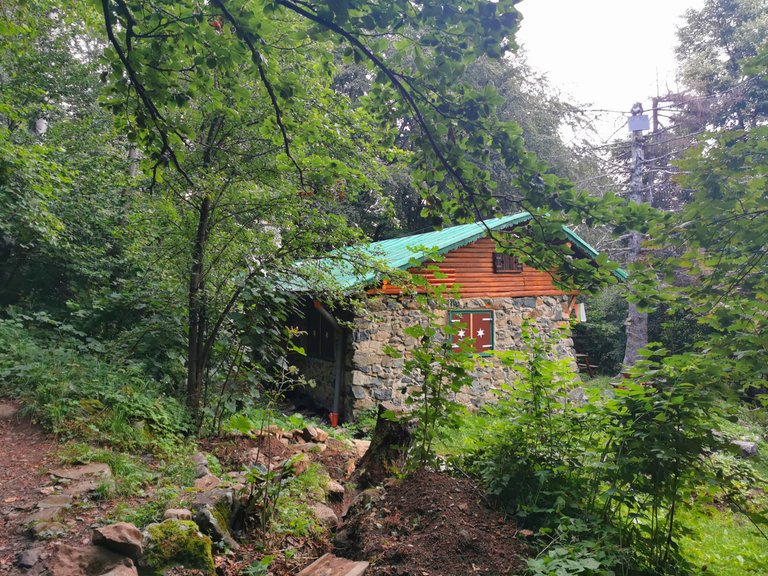 We wandered over a couple houses and huts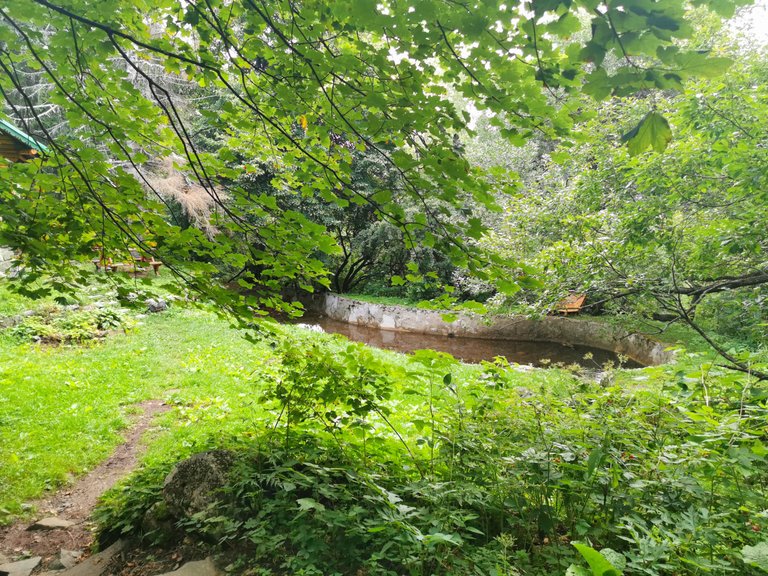 This one in particular had its own pond. This is kind of cool because the water is supposed to be natural and cold. Perfect for cold therapy. Unfortunately, I think that this house is long time abandoned as nothing around it is maintained and also there are random people passing here everyday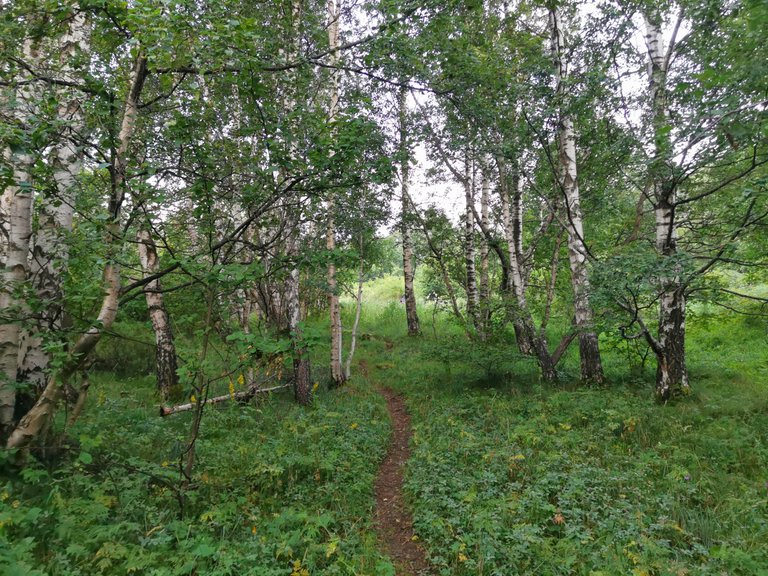 We passed one last green valley. To our surprise, we found an area full of raspberries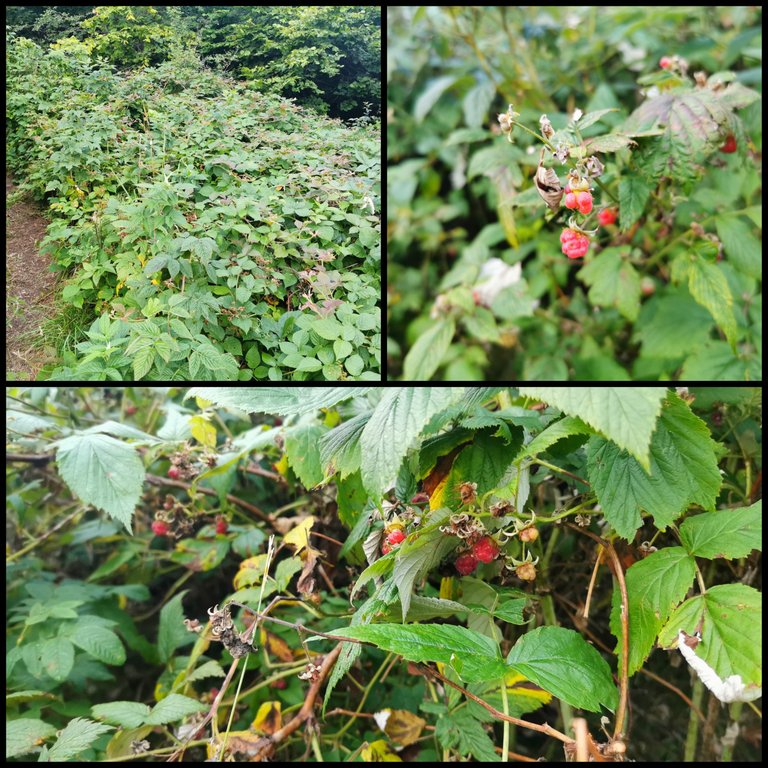 They were wild and pretty small, but nevertheless, very tasty. We refreshed ourselves a little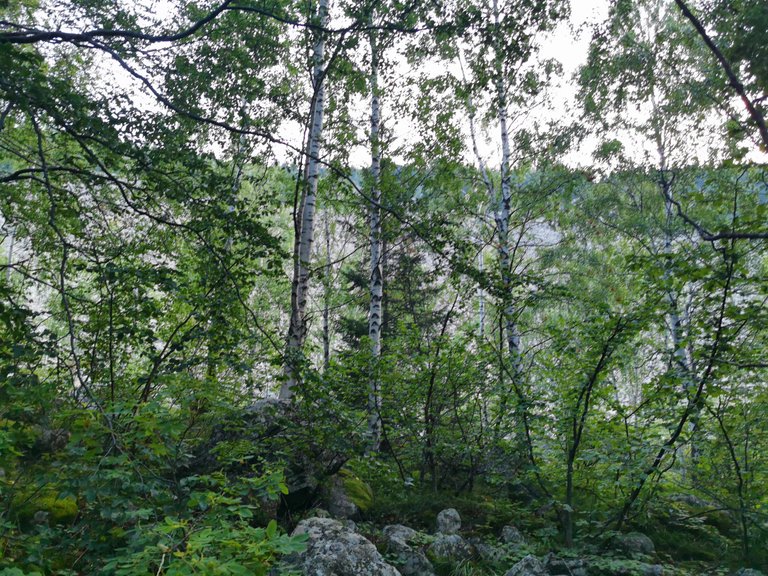 Behind those birches lay the rock wall formation that leads to peak Kamen Del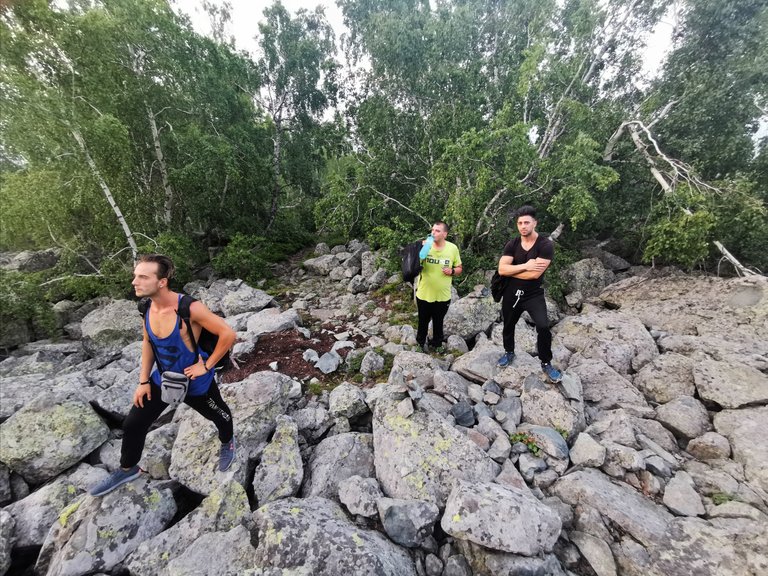 Gazing upon the rock moraines. Admiring the view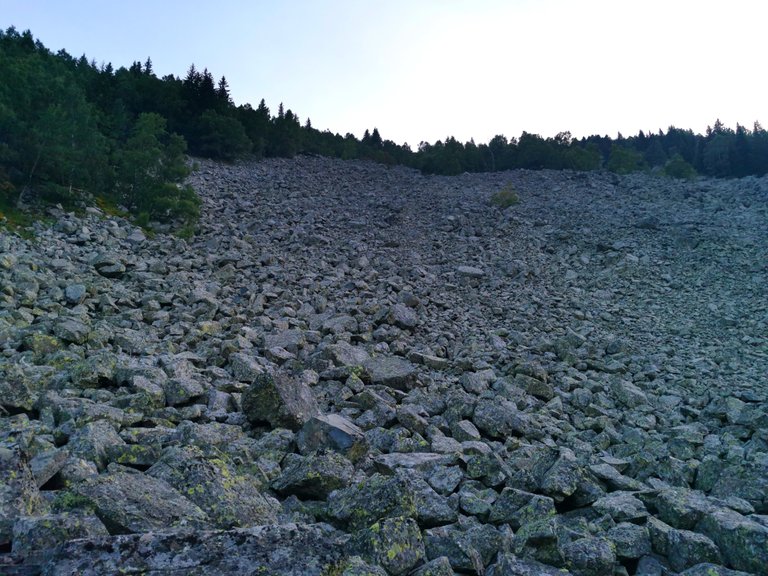 Here is the first 30% of the ascend. Behind it, lays even more. And also it is sunsetting time. We made it on time 😆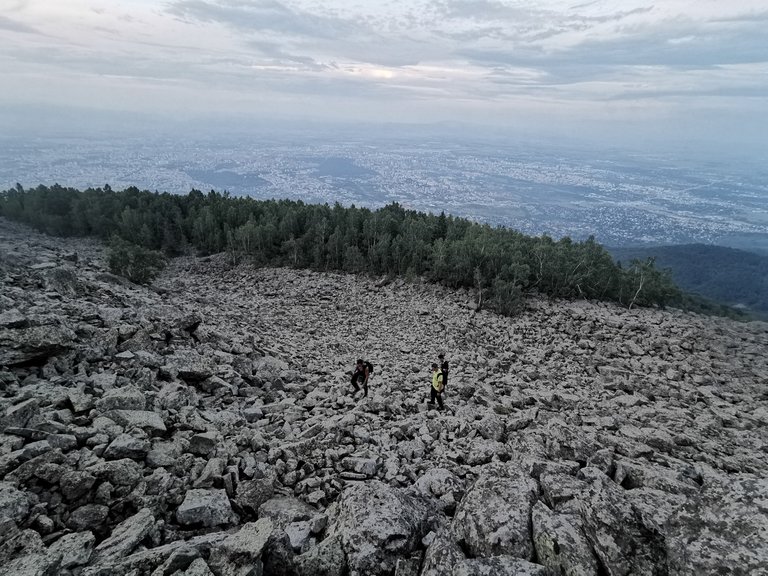 Stone after stone, we were moving up the wall and the view of Sofia city began to show up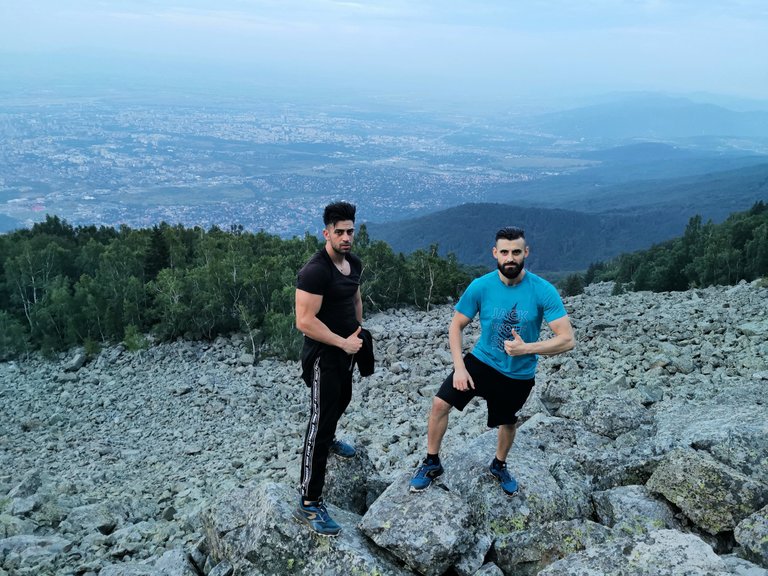 Took a couple of photos for the record. We were all very enthusiastic to climb the rocks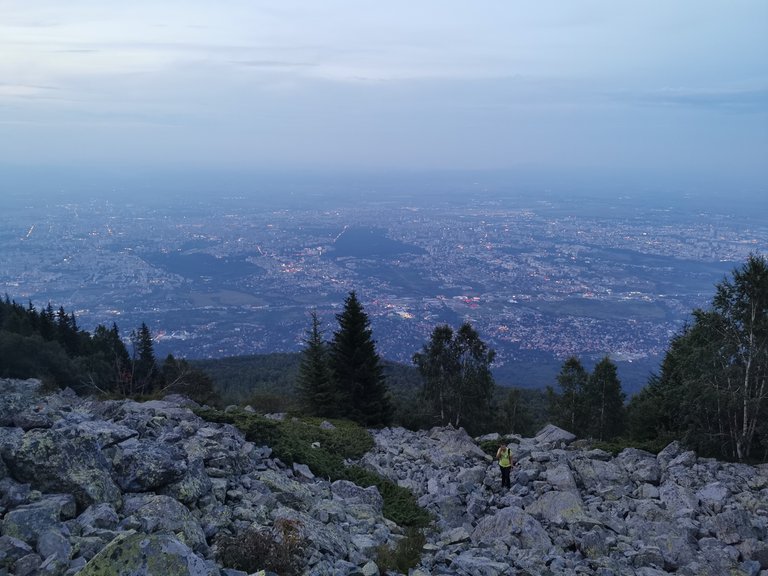 Sun was setting and so the city lights started twinkling like stars.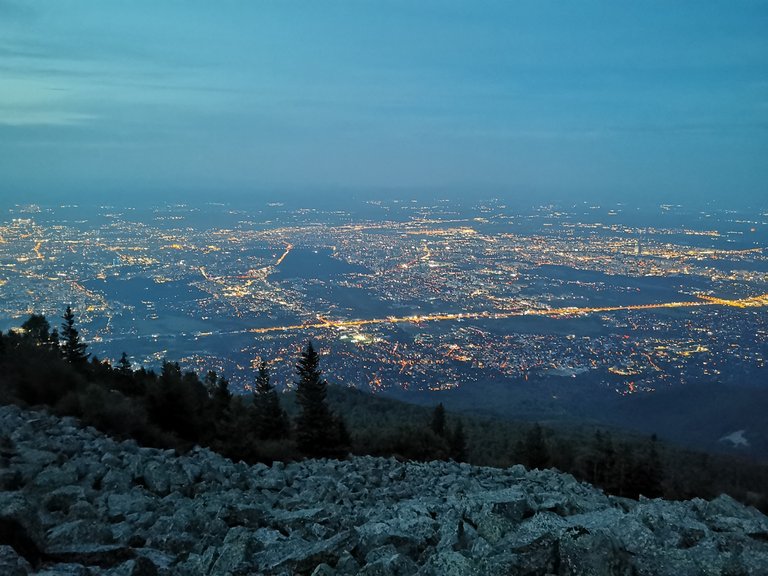 As the mountain was getting darker, the city was getting lighter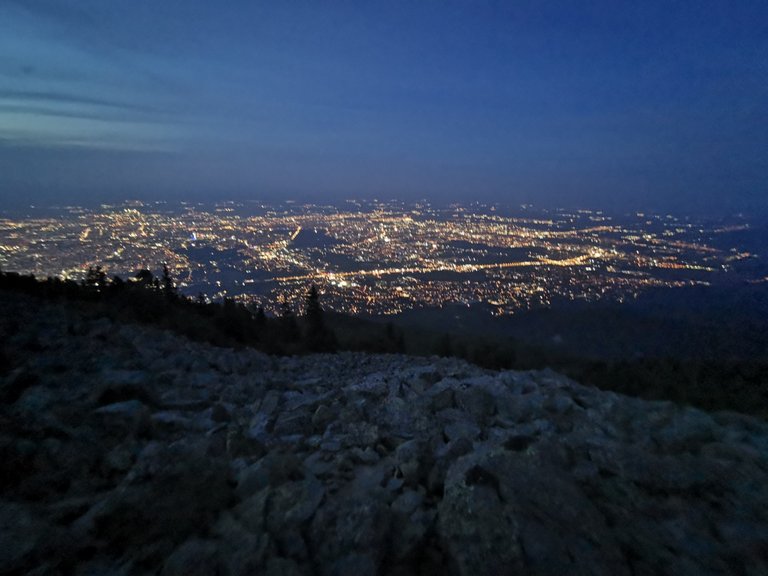 The creepy part begins here. Pitch black, good thing we had a couple of headtorches on our foreheads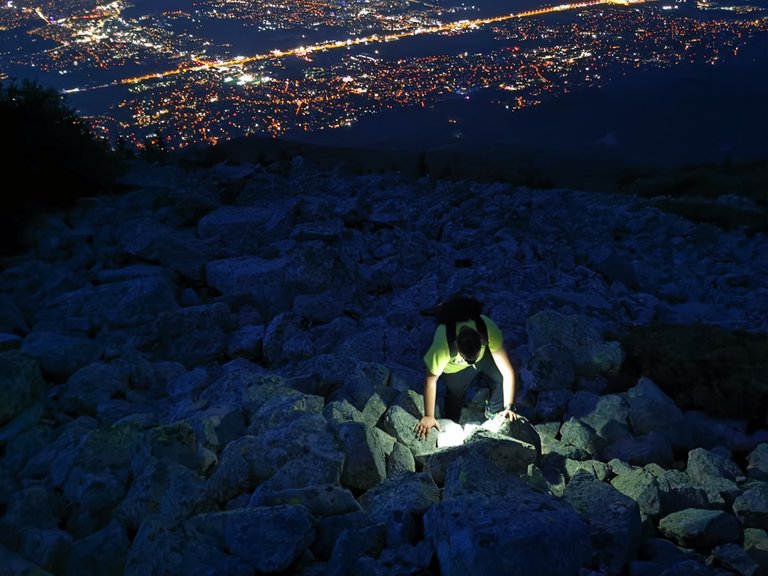 The struggle is real. But so was the adrenaline and the rush. We had to climb four legged style. One misstep and who knows what may happen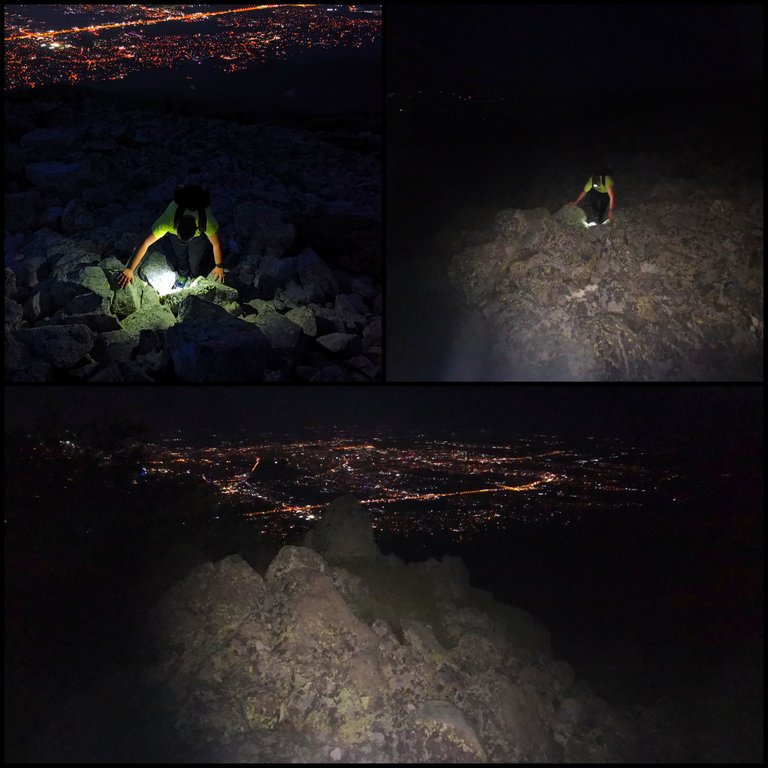 But we are brave! We managed to climb up to the top of peak Kamen Del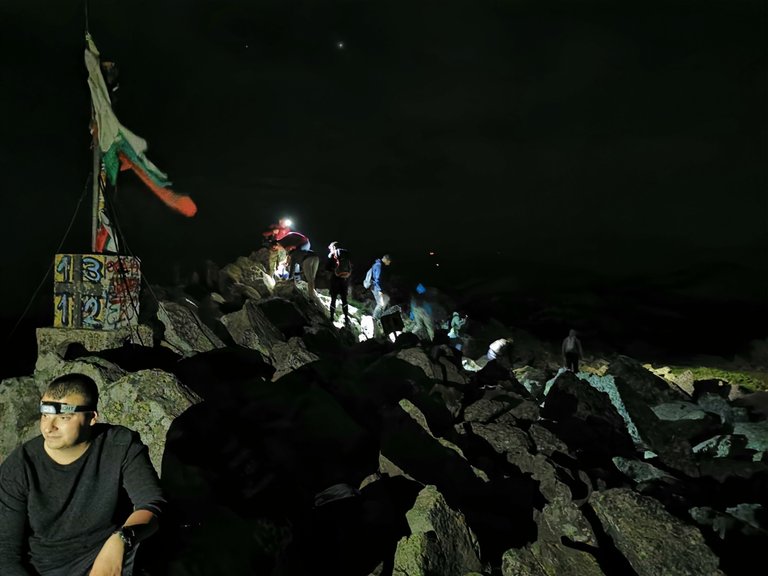 Time to chill-ax for a little bit. There was actually another group of people already here when we came. Of course they climbed the peak from the standard route which is via the inside marked pathway. We were the only crazy chaps to do it via the uphill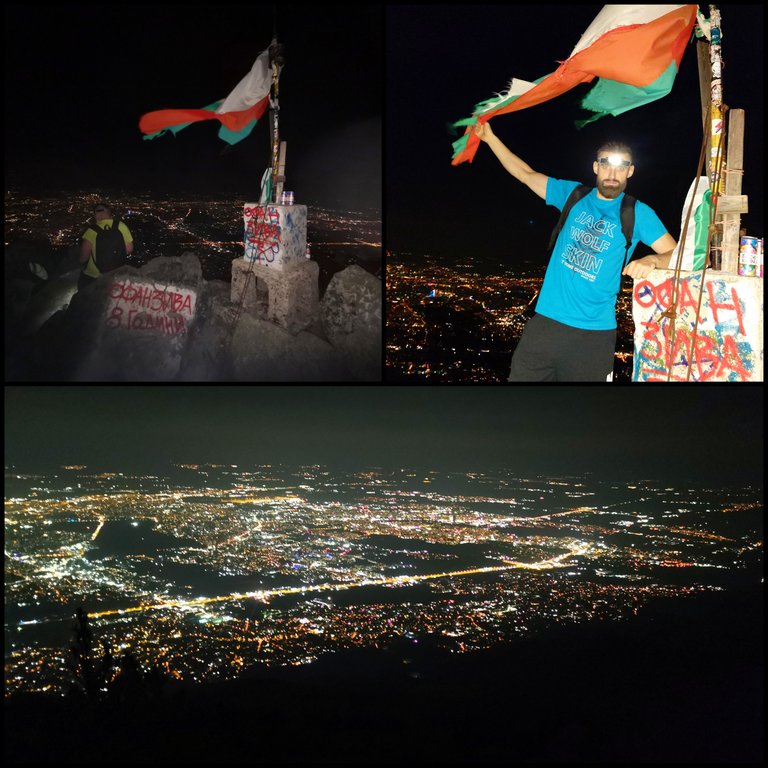 And so we enjoyed the view for an hour or two. But the weather started to change abruptly. We could hear thunders and lightenings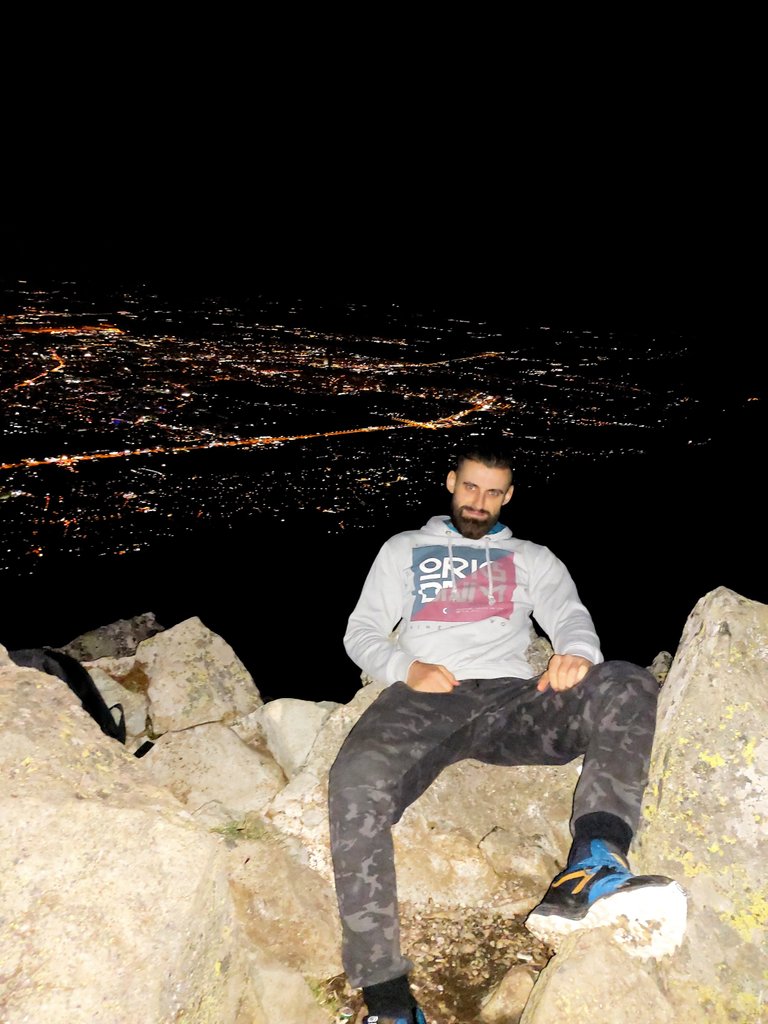 My smile did not disappear but we had to leave. Otherwise, the descend would be even more challenging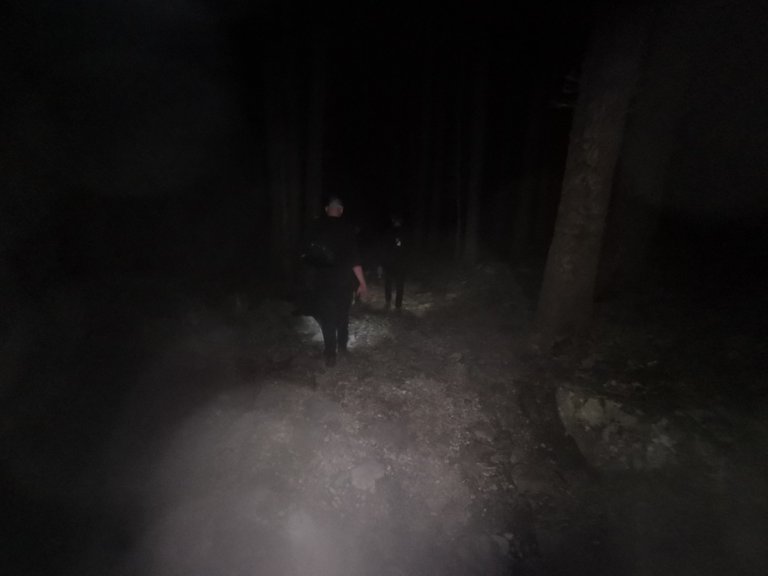 I couldn't take many pictures as it was very dark. And also the rain caught us so we had to switch off our devices to avoid thunders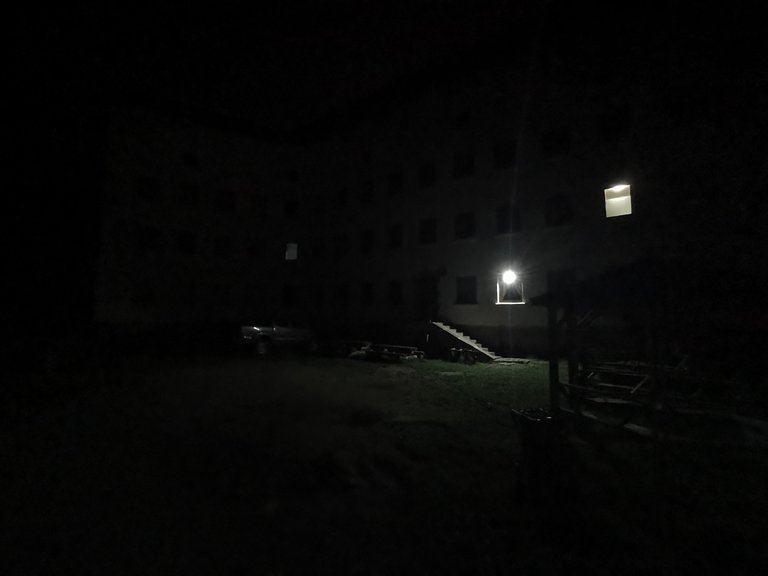 We passed by a couple of huts on our way back. We descended via the standard pathway. Not the rocks.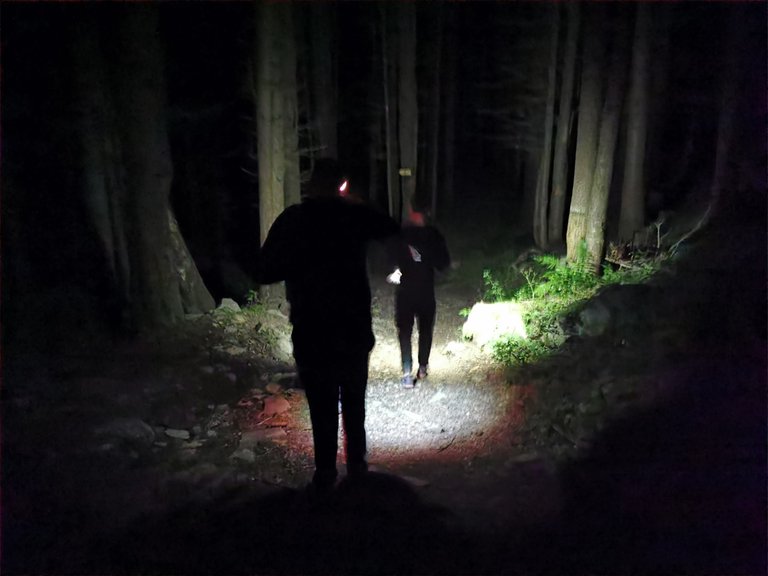 We continued with only our headtorches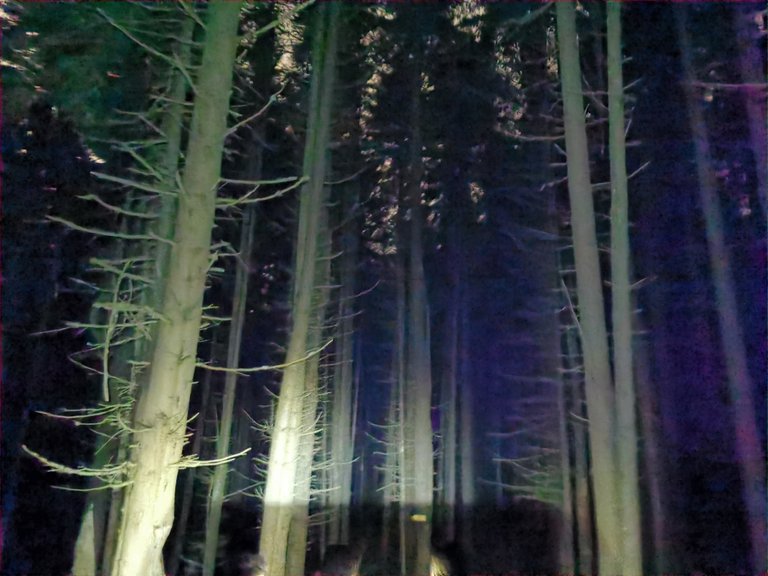 That is the last picture that I took before the big storm caught us. Luckily, there was a lot of wind too, and the dangerous clouds passed on our side. We could see the lightenings, but no thunder landed near us. Soaking wet, we made it safely to the car. BAsically, it is always some kind of an adventure when I go to the mountain. It is never something ordinary that a normal person would do. I guess we are seeking to overcome fears and get away from the city life for a day. This time, we did not expect such a dangerous weather and at night but oh well, we got even more challenged.
Thank you for viewing and your support :) It is because of all of you guys that I am inspired to make those blogs and challenge myself to record them. I really appreciate you all. Hive keeps me motivated to create even more productive content in the future!
Have a great day!
Stay happy, be peaceful!
Namaste
---
---

If you decide to support the Bulgarian community growth you can do it by delegating some HP that will be used only for that!
---
---