Hi guys,
Yesterday, me and my friends decided to take a hike to the the top of Vitosha mountain near Sofia, Bulgaria. Its highest point or peak is called Black Peak :D It is not black indeed but it is very rocky and windy. It is a naked peak and this makes it very dangerous following sudden weather changes. There are very few places to hide from storms or hails. Certainly not enough.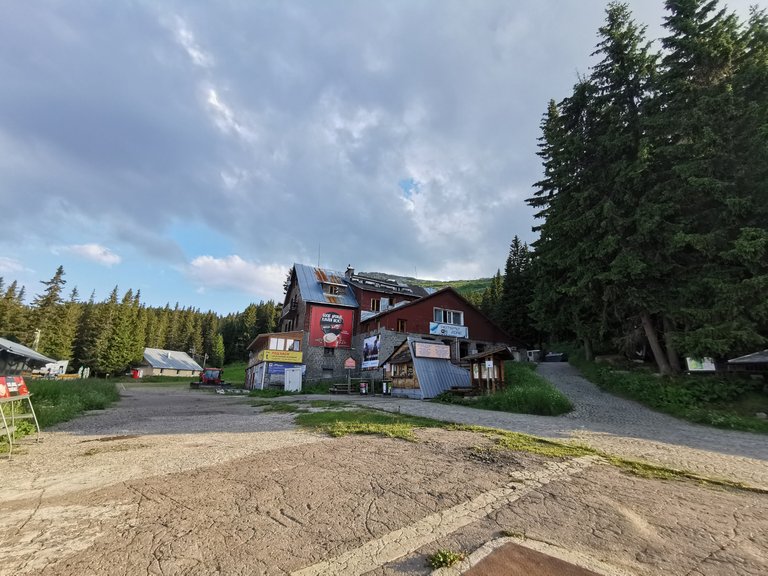 My journey began from hut Aleko. I will talk about this guy later in my blog as he was a very important person for our culture and the Bulgarian tourism as a whole.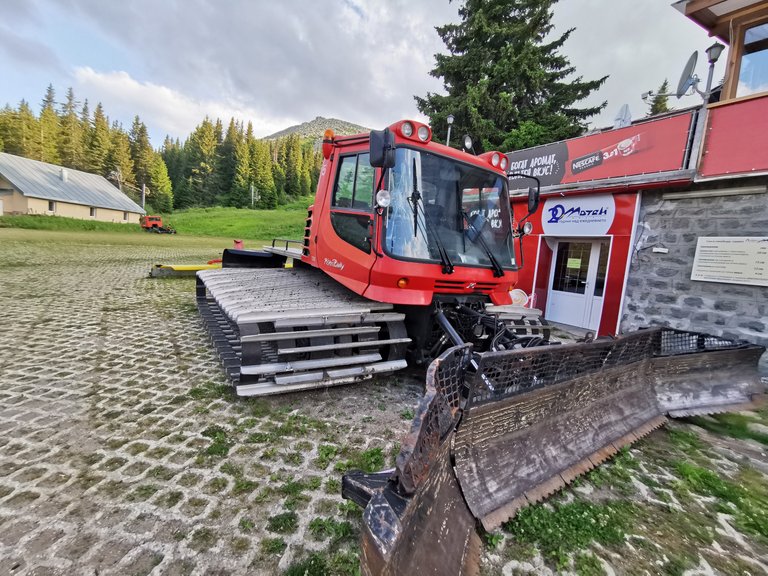 I have taken a picture of a snow-plough which always stays parked there waiting for the next winter season.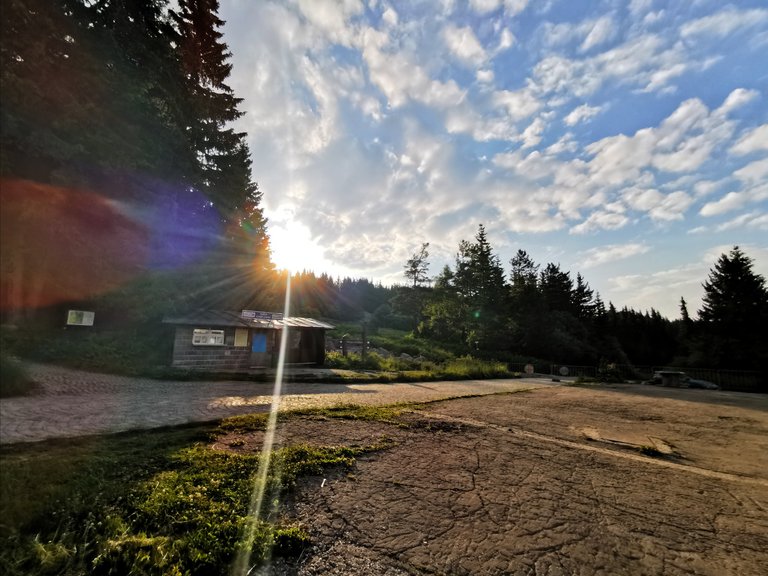 As you can see, the Sun is in its very low point.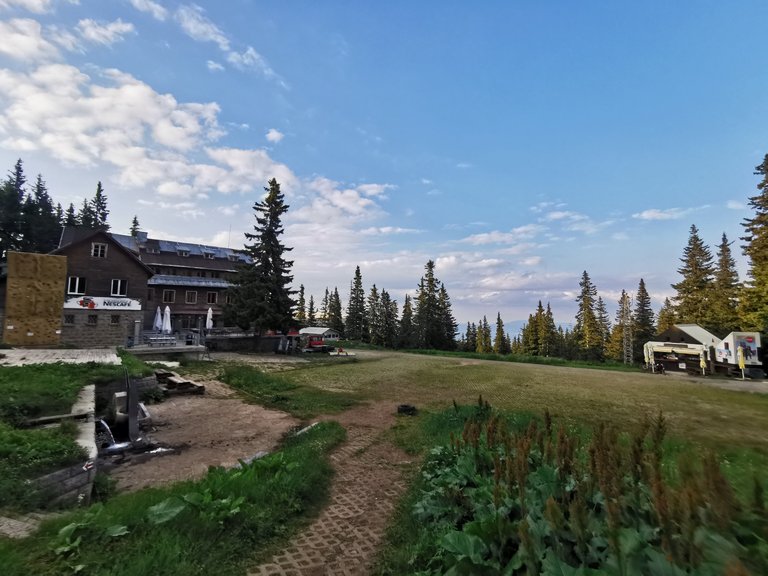 Our journey began at 19:30. The quickest path to Black Peak was just behind the hut. A very steep slope with a lot of vegetation. We had to hurry because the sun was setting at around 21:05 during this time of the year.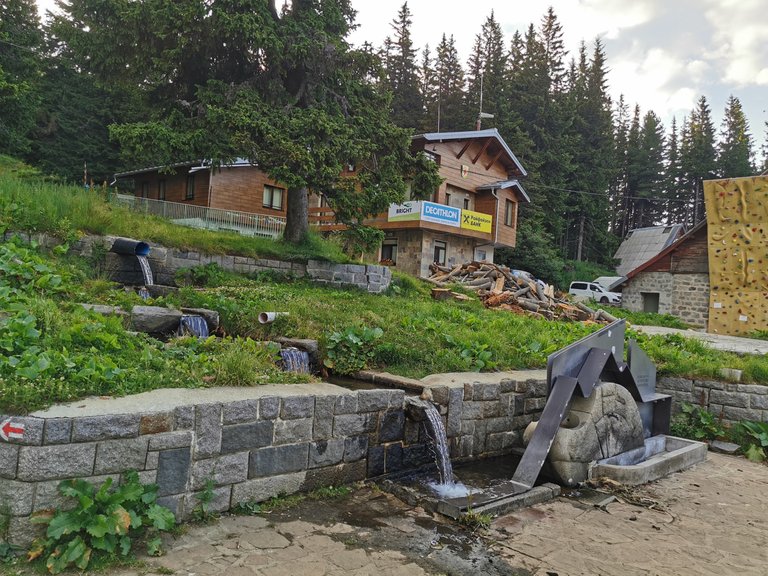 The surroundings are quite welcoming. There is plenty of water and also you can see a climbing wall on the right side.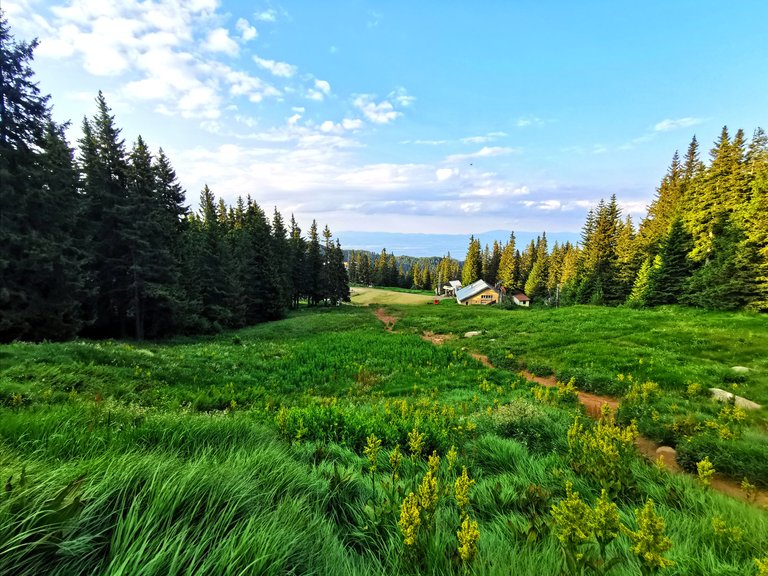 We passed by the hut in haste and headed to the top.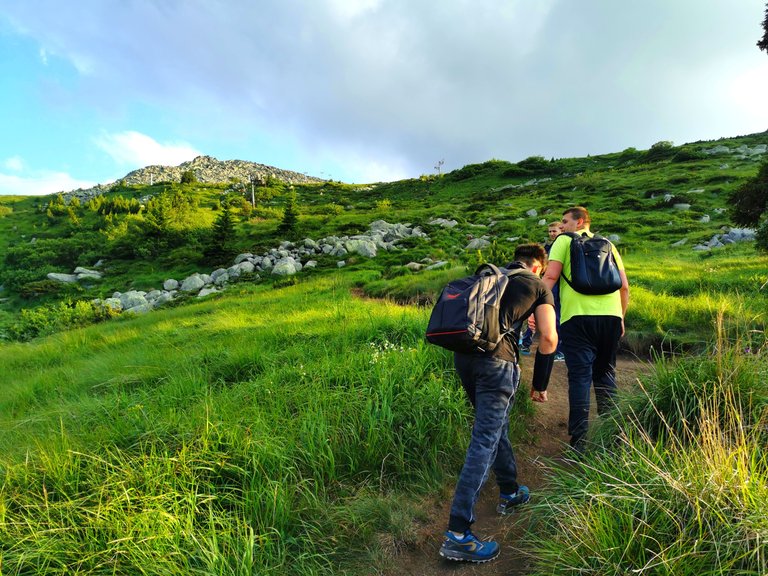 One of my friends, the one with the black T-Shirt, was brutally assaulted and beated up on Friday last week by police officers. We are having a revolution in Bulgaria and all the major cities are packed with protests. He did not do anything wrong but was in the front lines while other people at the back were provoking the police to attack. He was the victim! Nevertheless, he recovered fairly well and authough aching, he was able to do the climb 🙃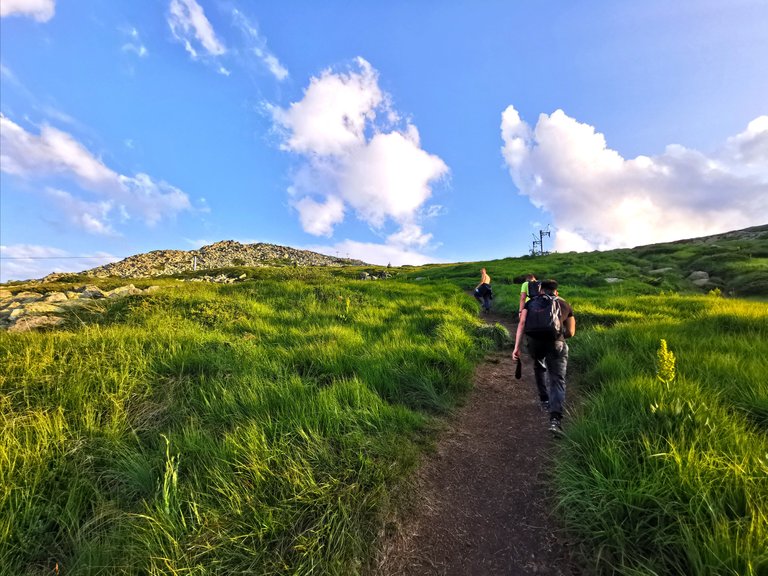 Going strong!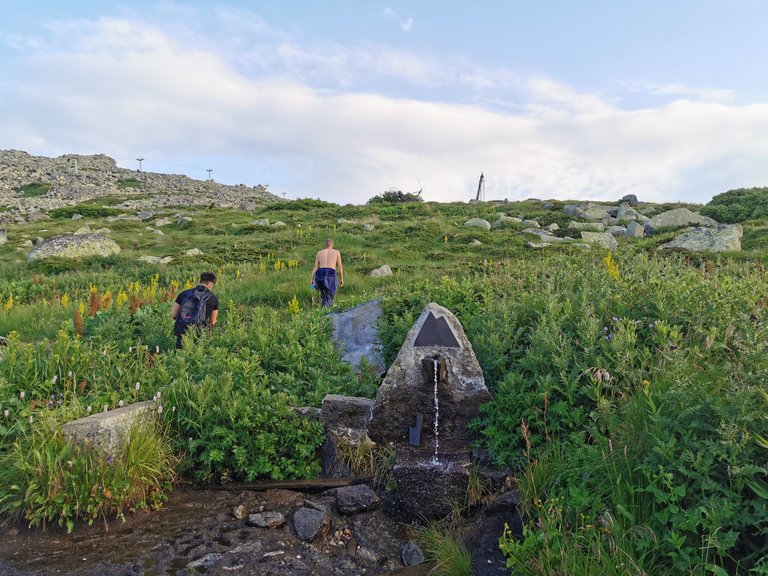 We passed by another spring.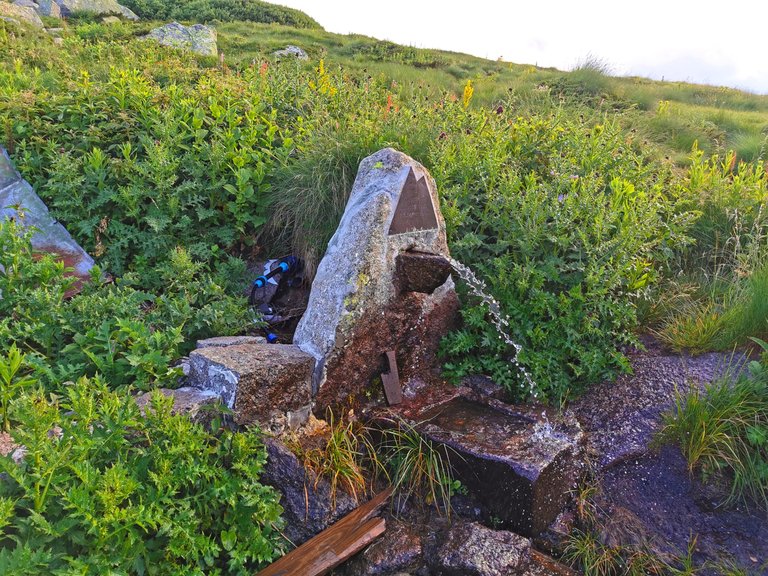 A close up of the spring 🚰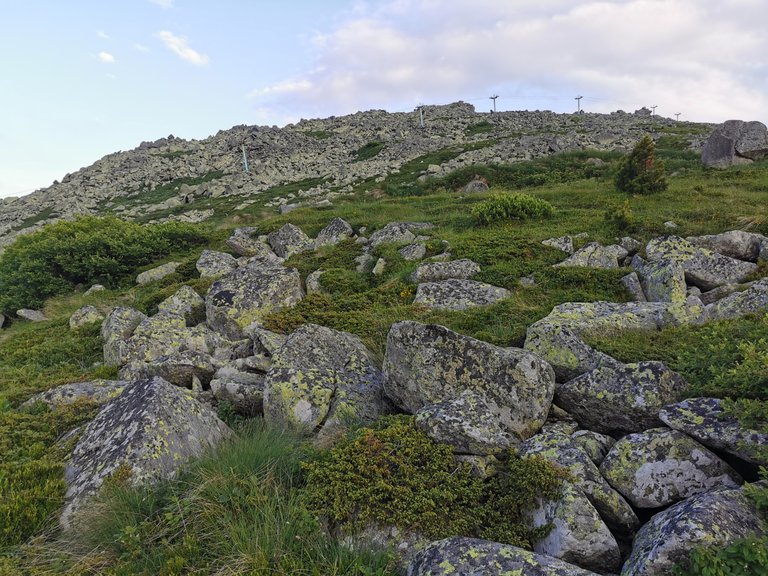 We had to pass through moraines with no path tracks so walking bare foot was out of the question 😅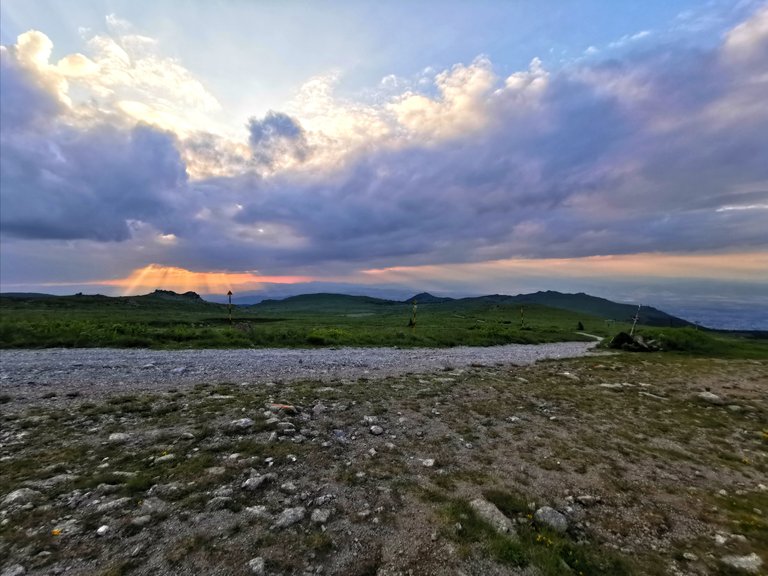 We reached a plateau where we could see a little bit of sunset lights beaming through the clouds. These clouds later covered 90% of the Sunset so we couldn´t enjoy it the way we wanted.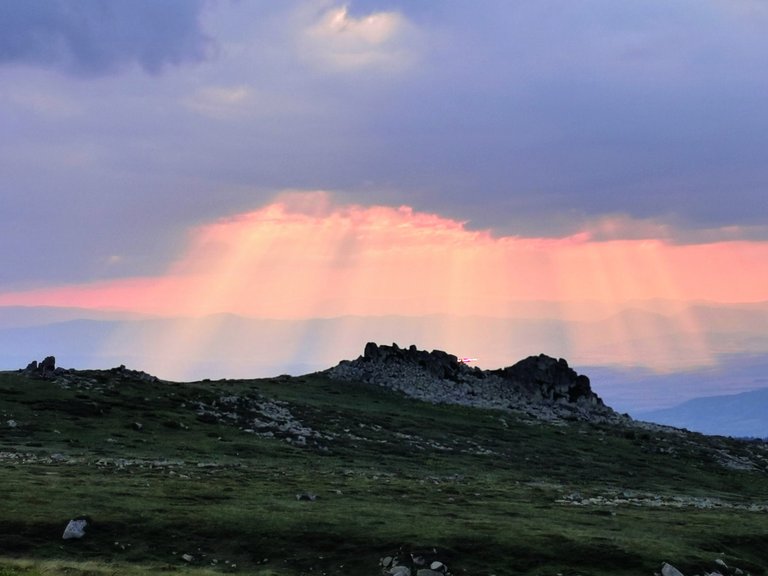 He is a zoomed image 🔝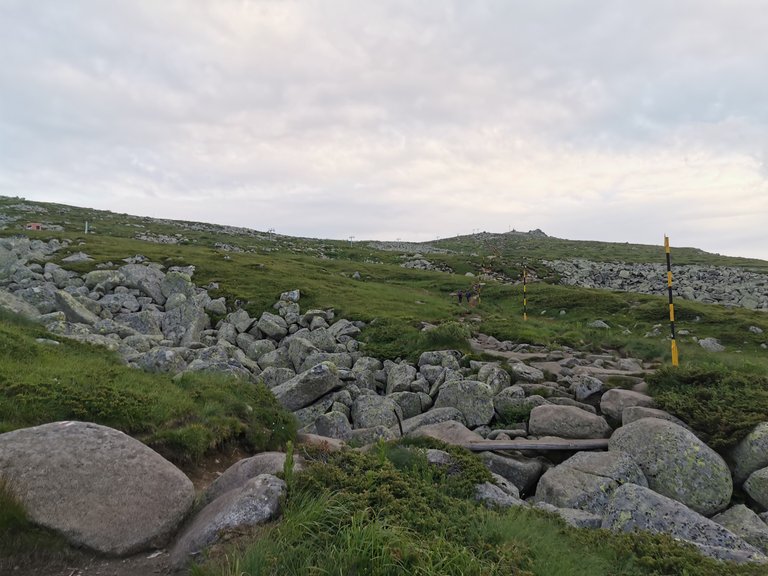 We had to be quick on it. All those black and yellow poles are showing the fastest route to the peak so we followed them.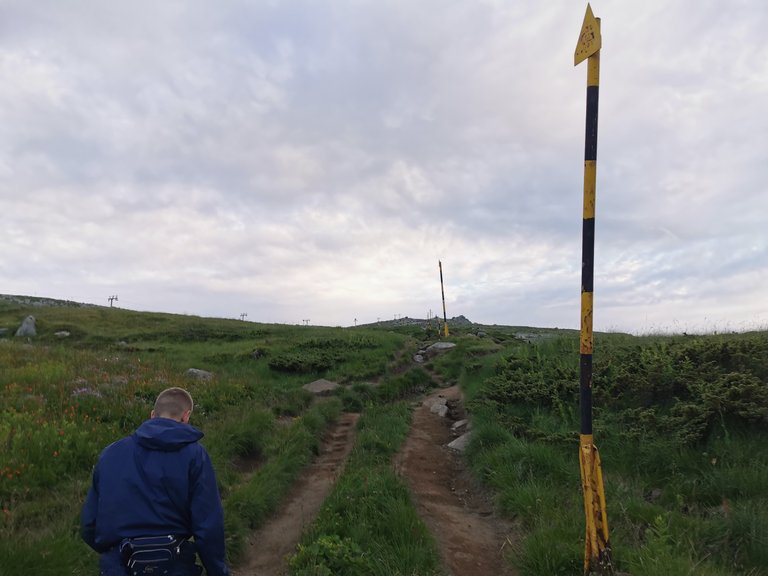 We are on the right path 😀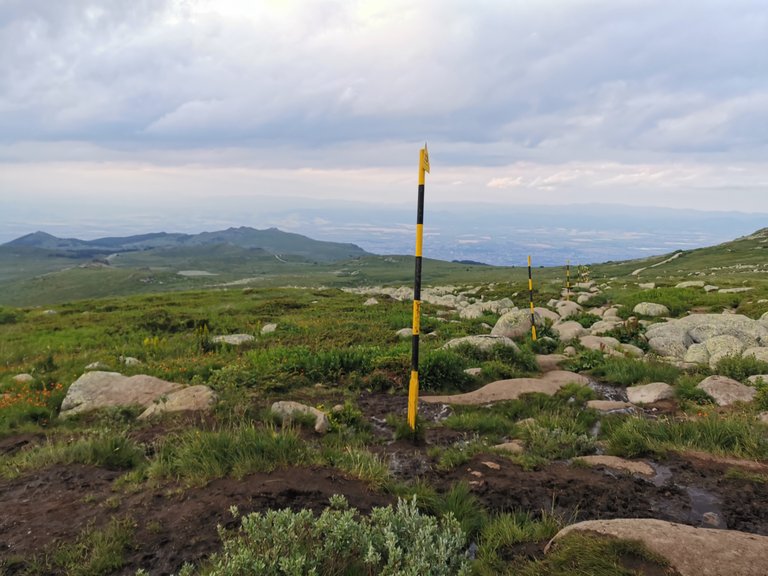 Some regions were really messy and muddy.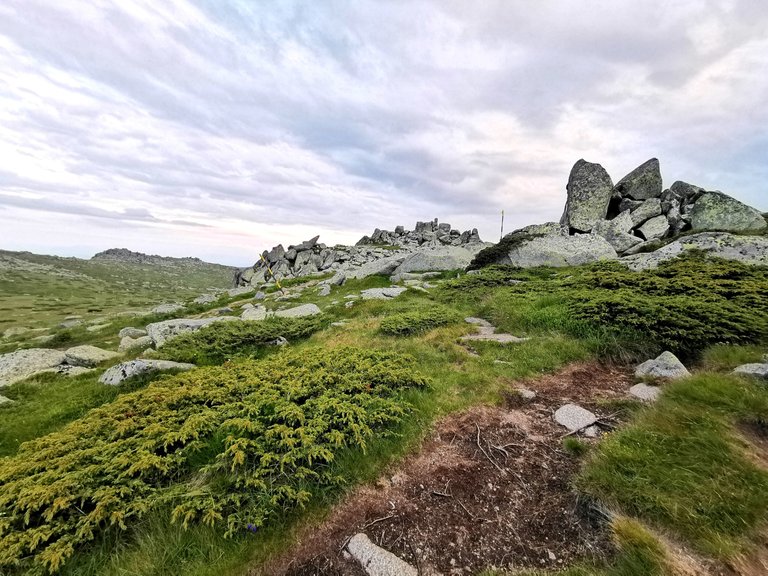 Naked nature 😍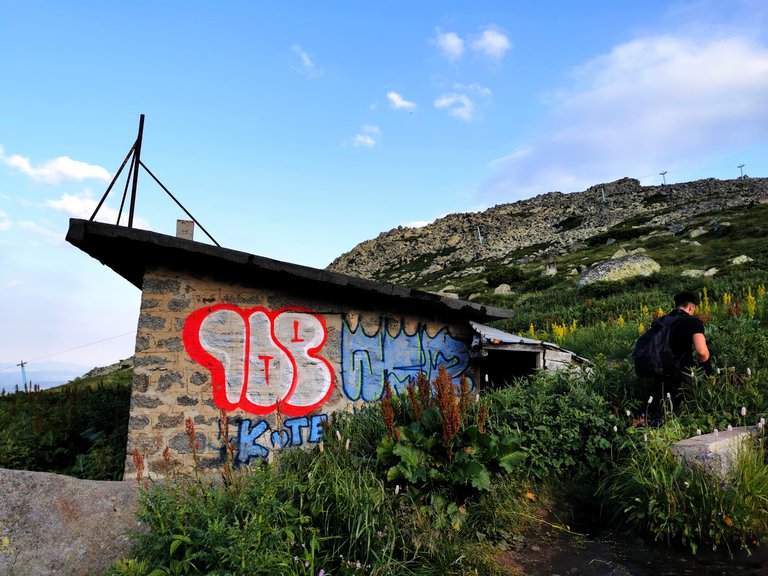 We passed by a shelter and a lift that is out of order.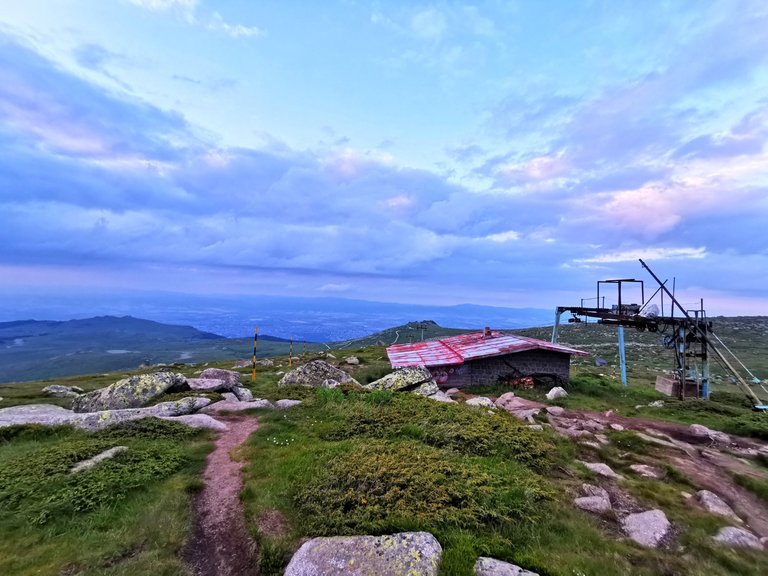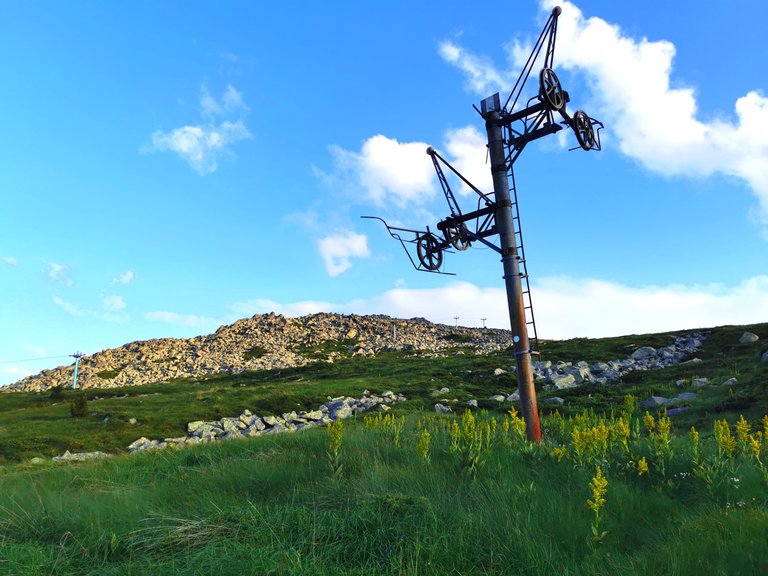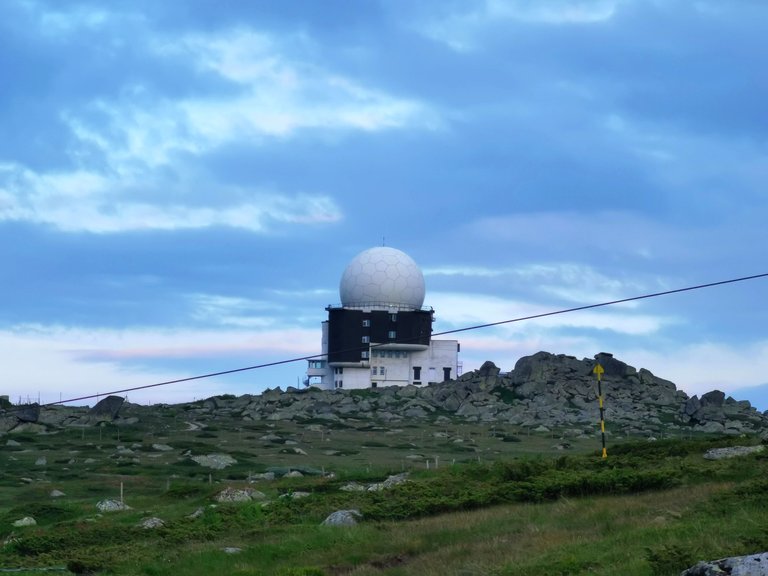 This is the Black Peak Observatory station.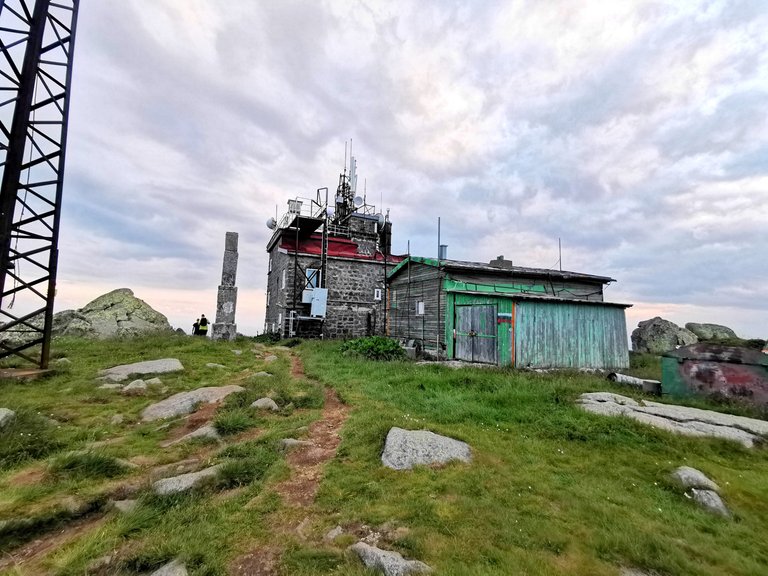 And this is Black Peak National Institute for meteorology and hydrology. We have arrived on time 😎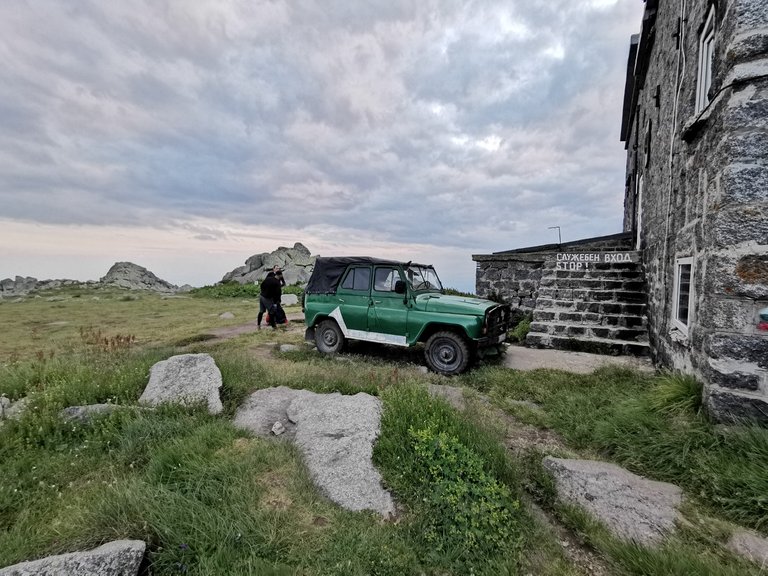 A jeep transporting all goods to the restaurant inside this building.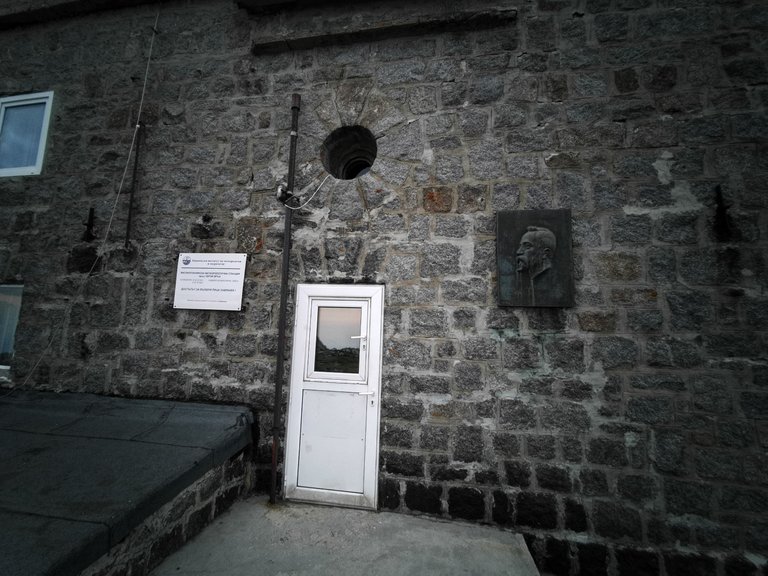 Now is the time to say a couple of words about Aleko Konstantinov. The hut where my journey began is named after him. He was the first person to gather more than 300 people with whom to climb the mountain all the way from the outskirts. His deed actually created the mountain tourism in Bulgaria and he is now forever commemorated.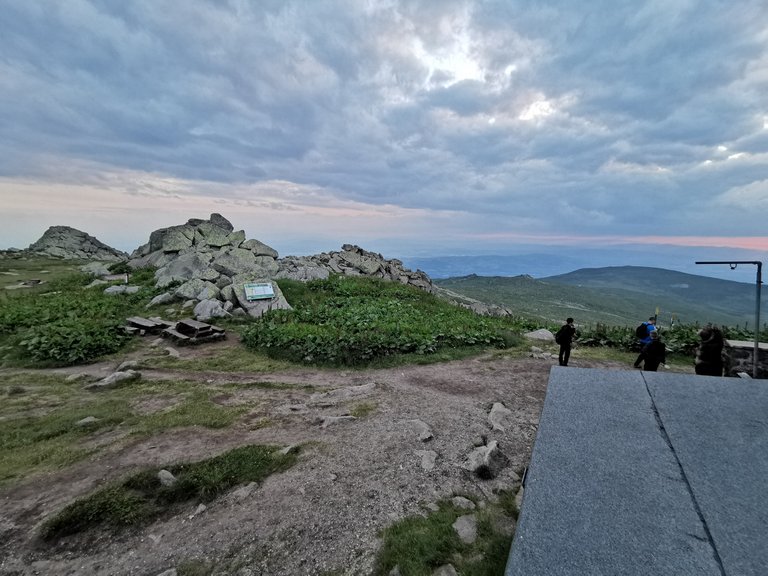 Black Peak area is big. This is just a small part of it. Very cold, open, and windy region.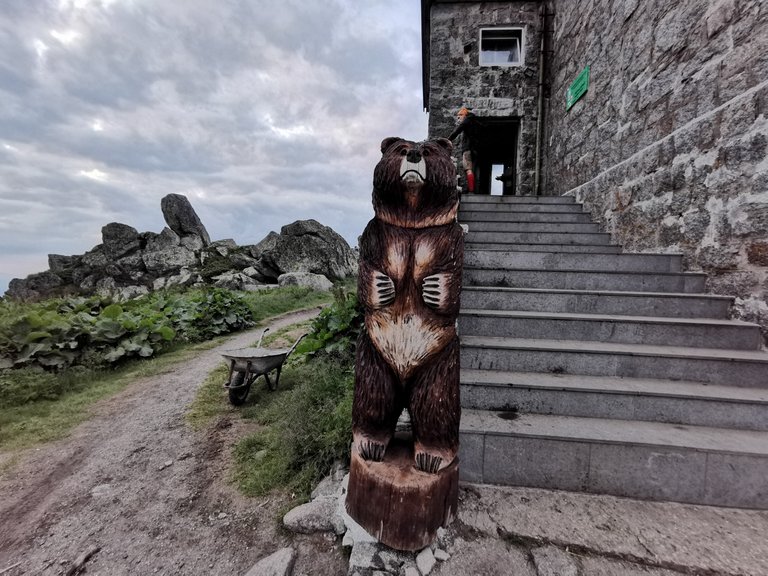 Following the bear stairs is the restaurant. They offer mainly soups and grilled meat.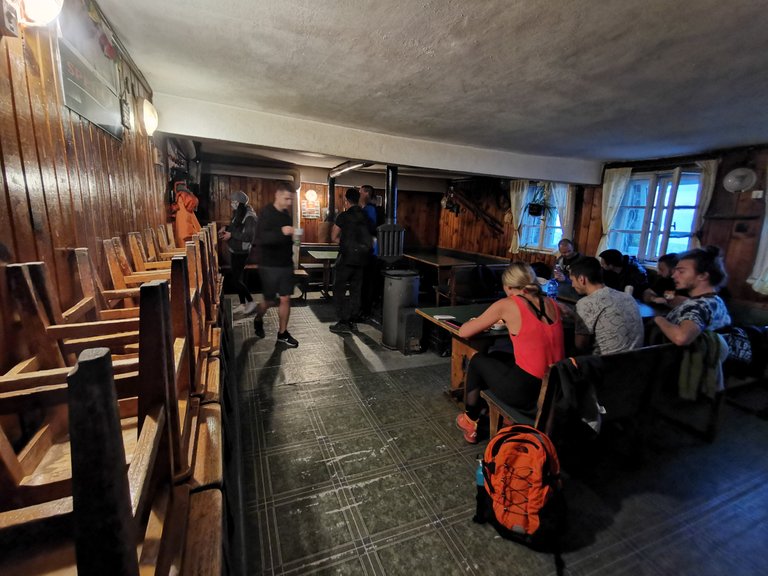 We had like 10 minutes before the sunset so we rushed into the dining room for a soup and a drink.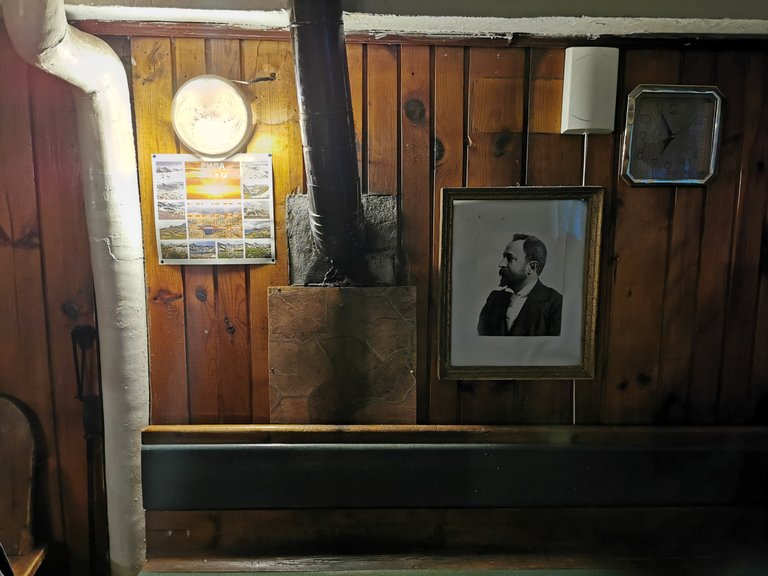 Aleko Konstantinov bas-relief and a calendar of 2019 😃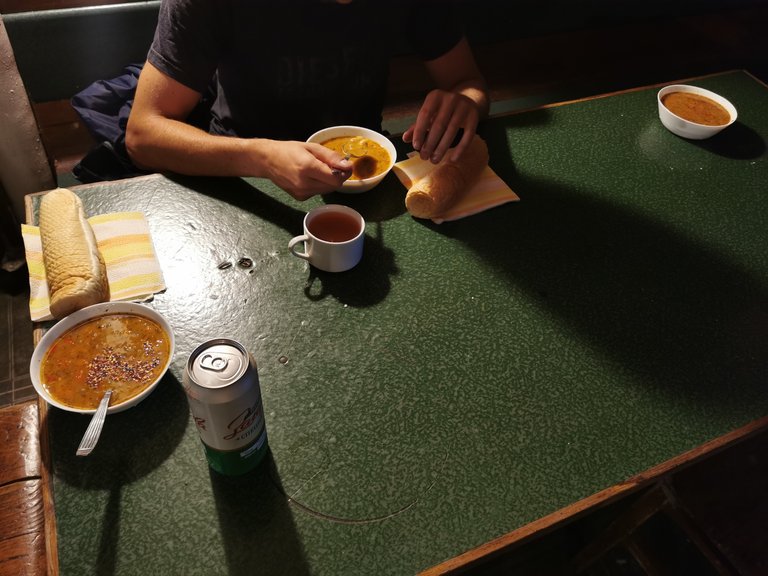 This is what we ate. Traditional beans soup, tea, and Zagorka beer 😁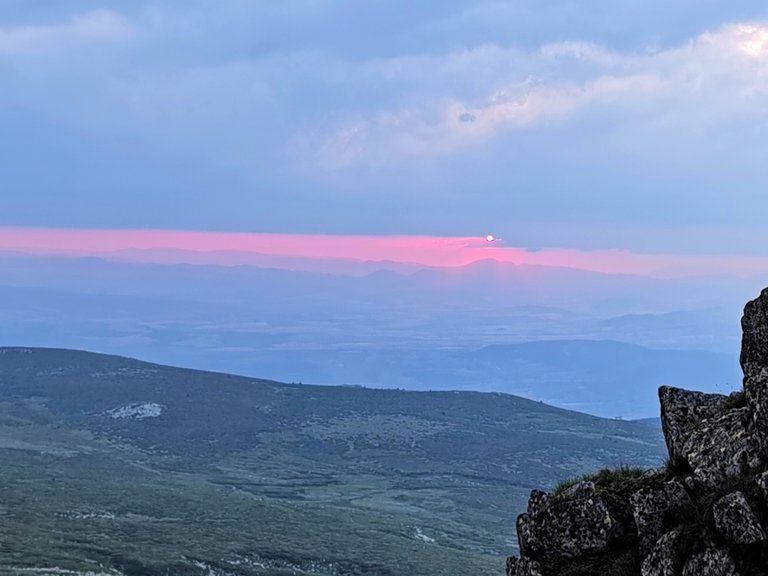 Time for the big event! Woohoo! Well... that was all we could see from the sunset. I know... disappointing to say the least. The sky was too clouded.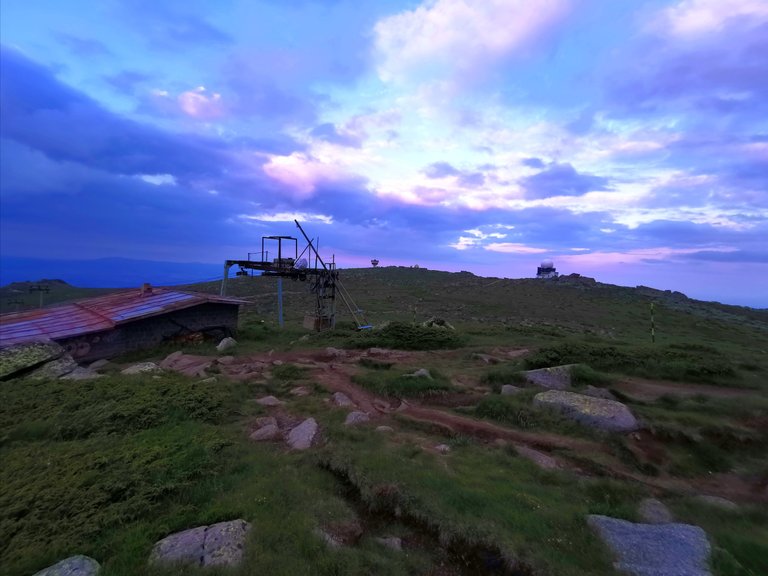 Mission completed! But we still had to come down you know. It is at least good 2 hours descend.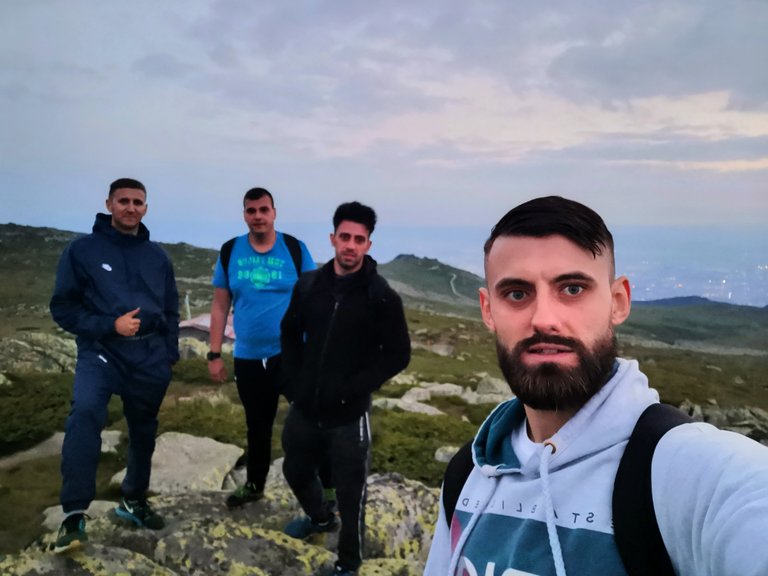 Took a quick selfie with the gang and now we are ready to go home.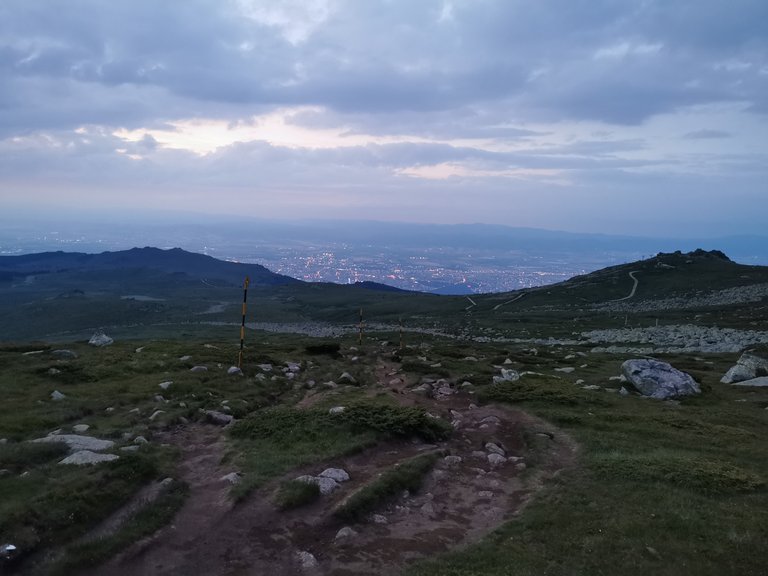 Sofia city lights were on!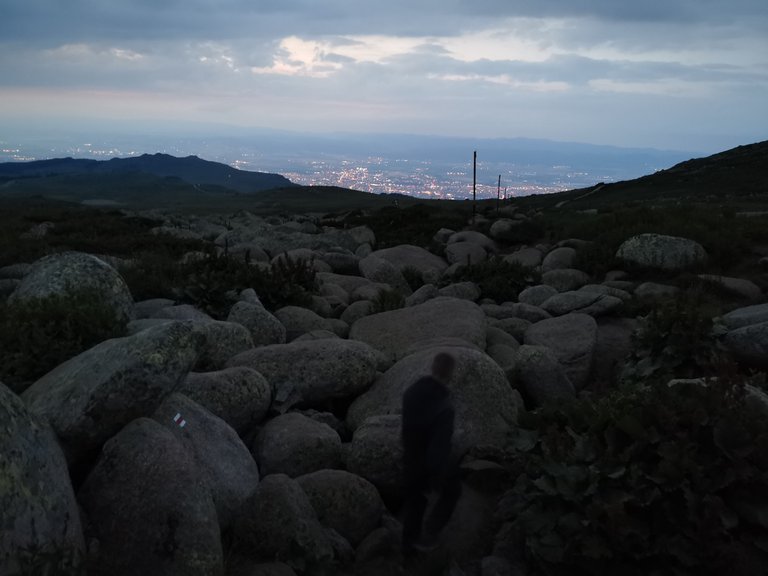 It became dark so we had to put on the lights for us too 😂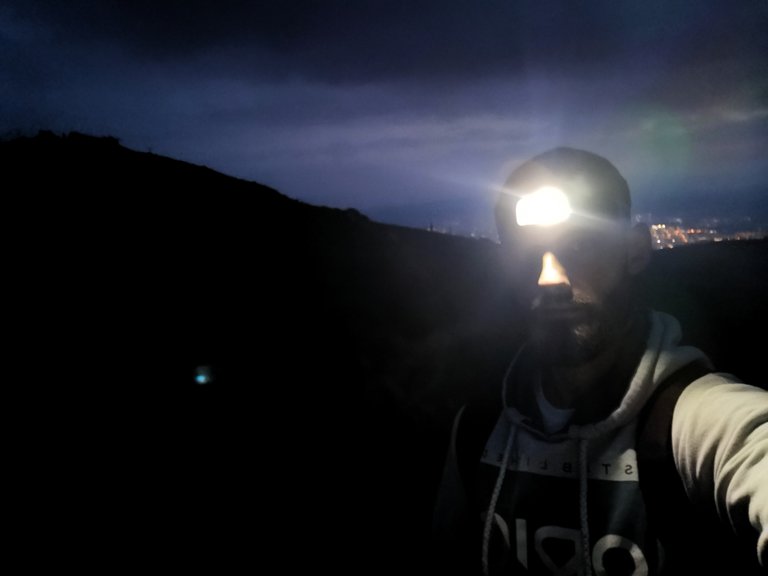 Ready to rumble.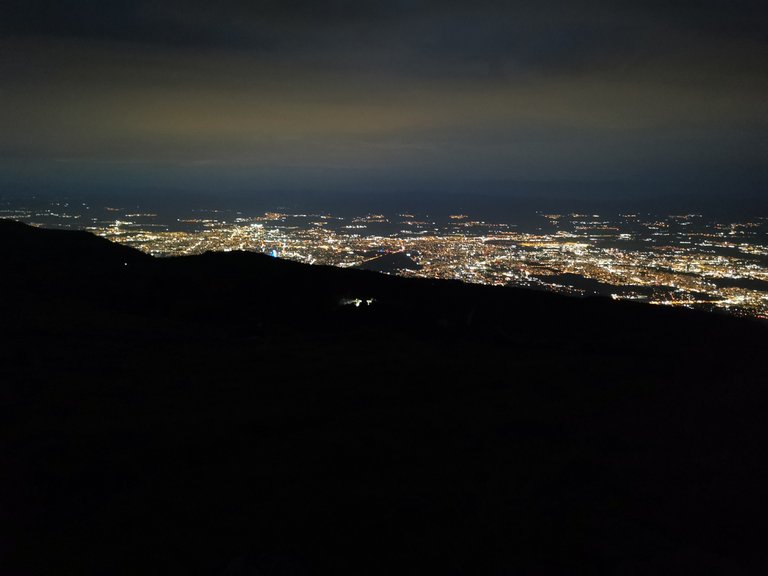 Sofia city at night.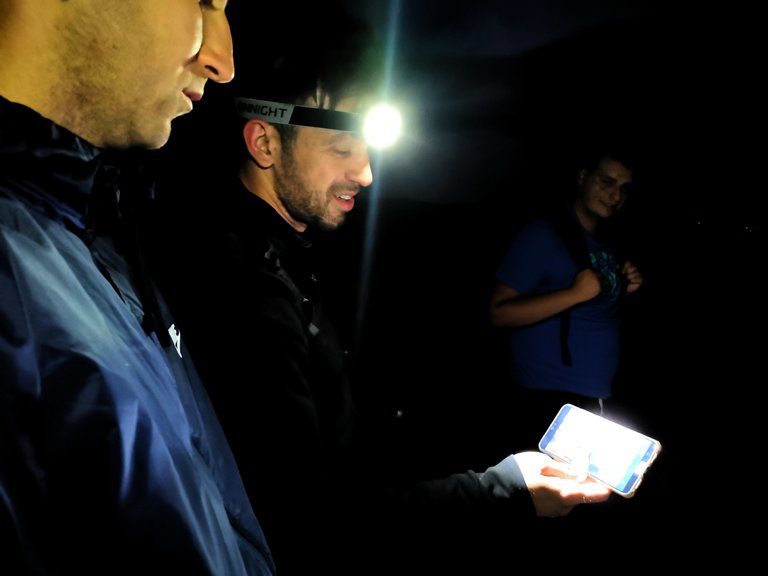 This guy is the guy I told you about who had the encounter with the police. He just found out that his interview for one of the televions where he explained the misconduct, was released and showed it to us.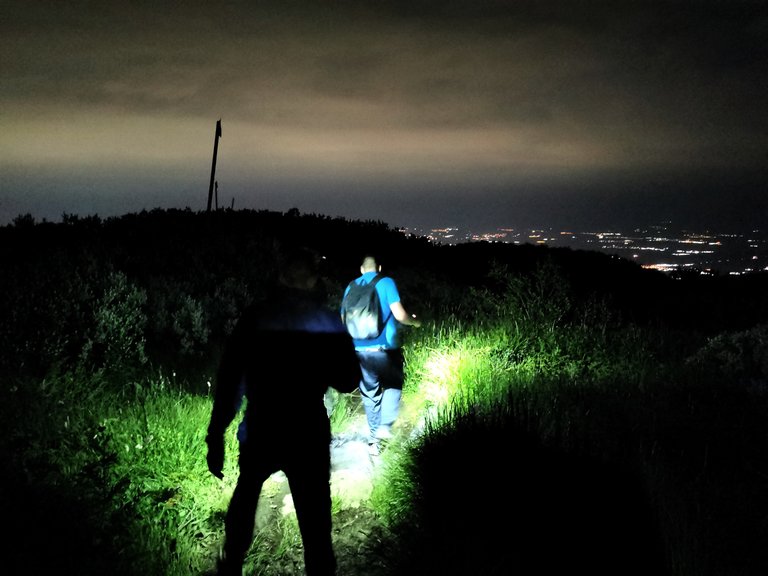 We passed by a lot of swamps and got our feet soaking wet 😐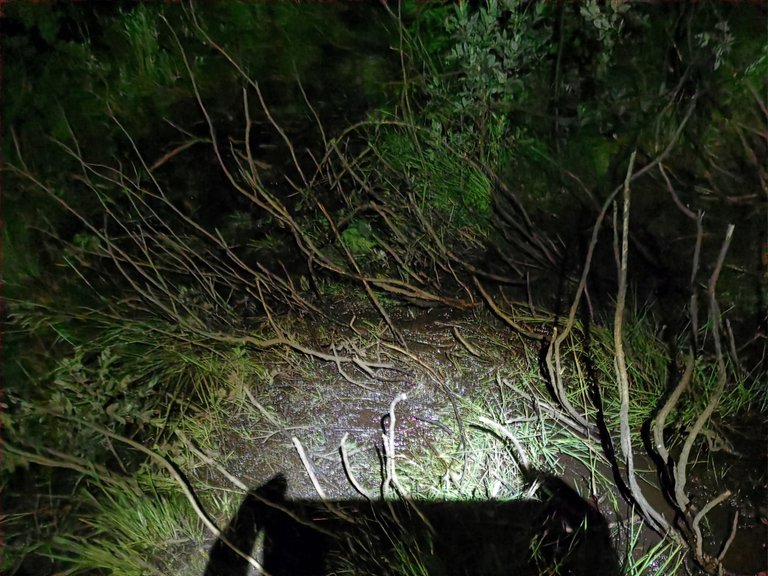 Here is how 30% of the route looked like.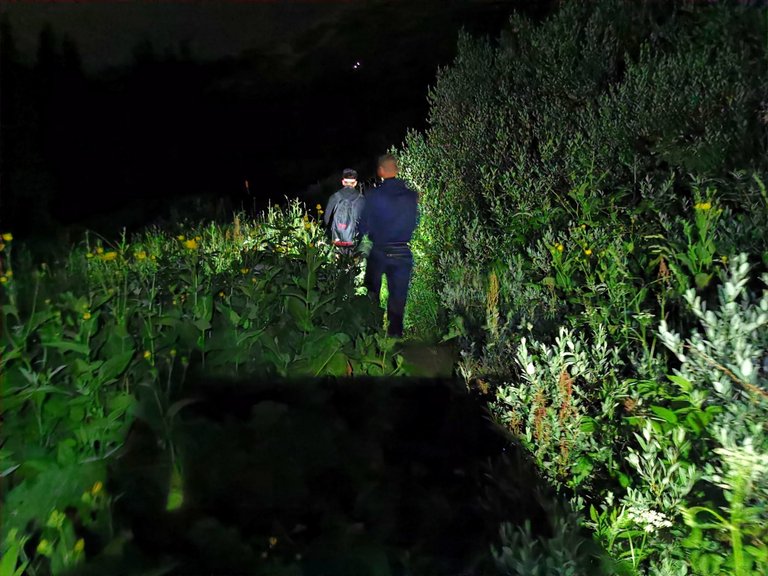 An update to Huawei phones was released a week ago and now my nightly captures are distorted and blurry. They did good things but unfortunately messed up some of the functionalities of the camera.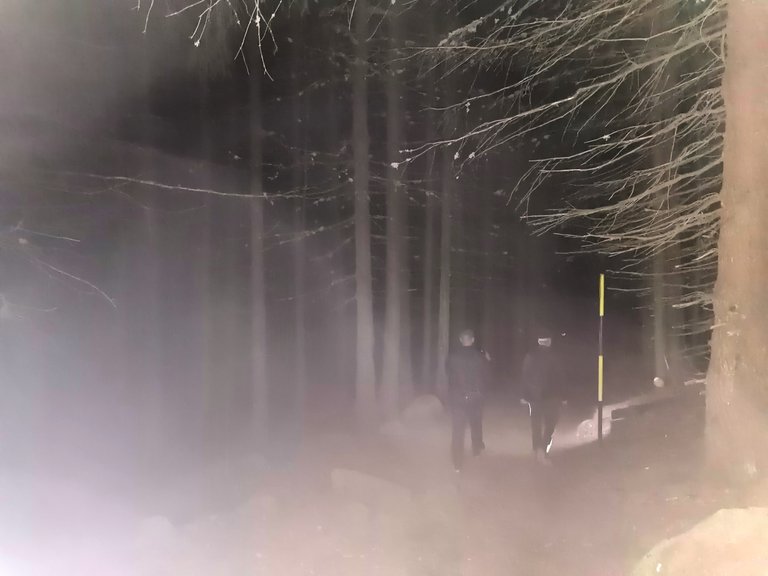 Anyway, I hope you liked my Sunset experience. I got home by midnight and had to clean my shoes before going to bed. They were a mess 😆 That was my second descend in pitch black for more than 2 hours. It was cool but at the same time very extreme because of the rocky and swampy terrain.
As always, have a wonderful day and see you in my next blog 🙃💪
Stay happy, be peaceful!
Namaste
---
---

If you decide to support the Bulgarian community growth you can do it by delegating some HP that will be used only for that!
---
---