Moran's Falls, O'reillys - Lamington national Park 🇦🇺.
So we are now on our baby moon at O'reillys in Lamington national Park - Queensland Australia.
This is our last get away together before there will be 3 of us 😊
And what better place to be then in the mountains, surrounded by rain forest and wildlife!
Most of the big bush walks are closed at the moment due to the flooding and crazy rain we have had over the past two weeks. But there is still a handful of awesome hiked we can go on.
The first hike we did was to Moran's Falls.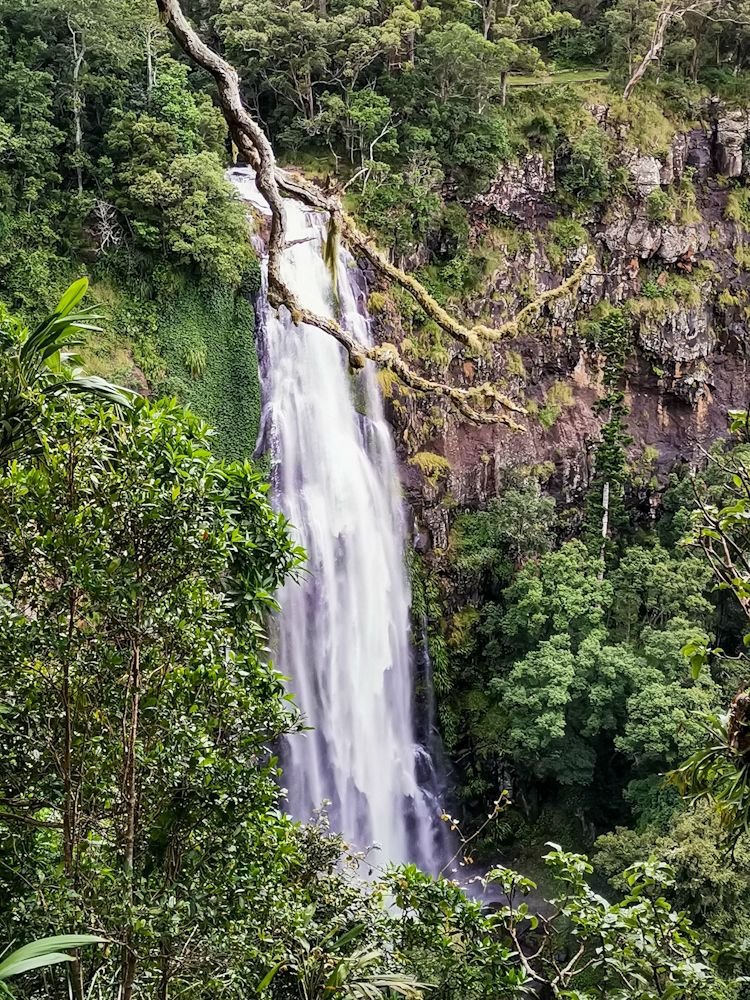 Which is not far at all from where we are staying because there is a short cut through the villas.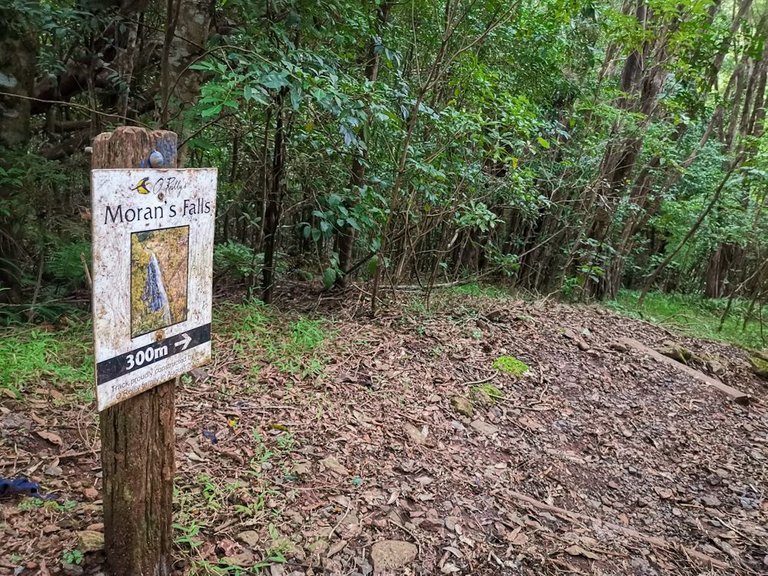 Best of all the rain forest is extra lush at the moment due to all the rain.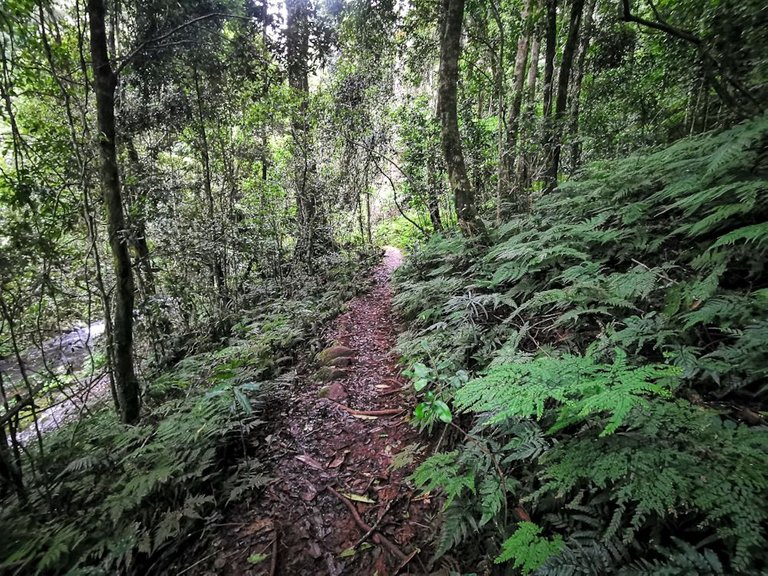 This hike so far isn't too bad at all. Lots of ferns cover the ground near the path.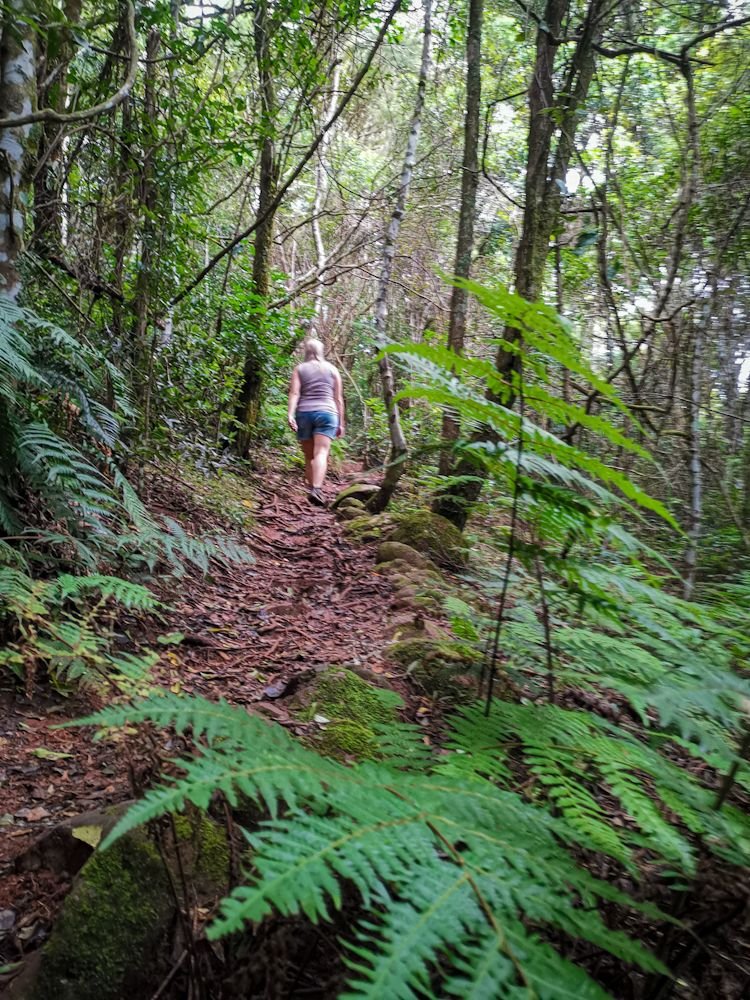 And we even cross some little creeks as we have had so much rain.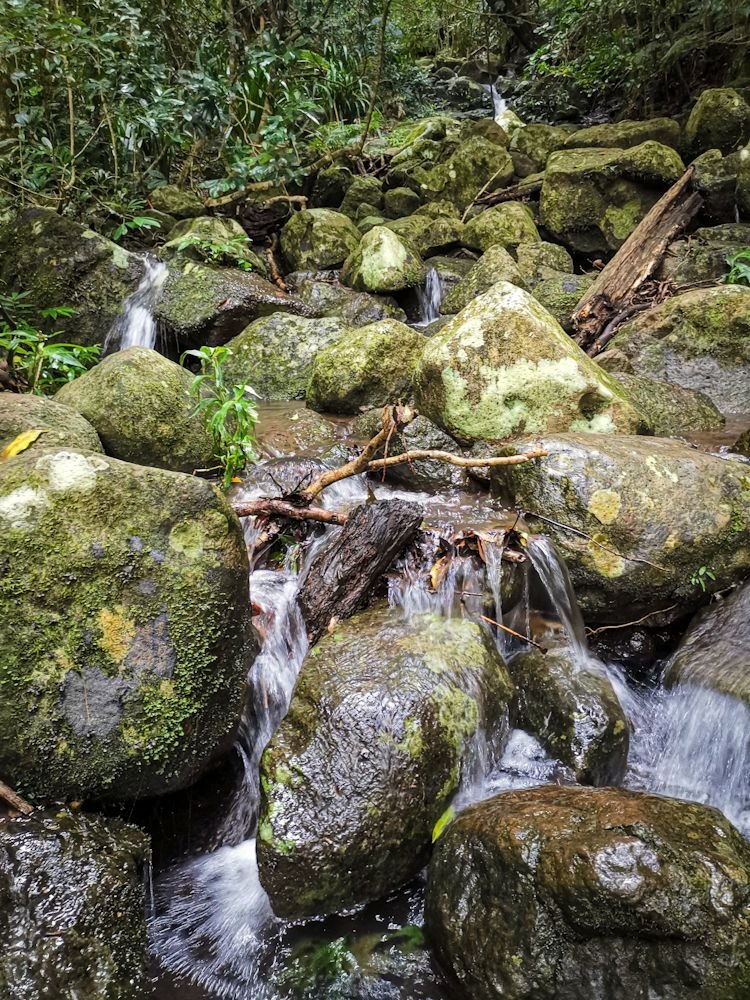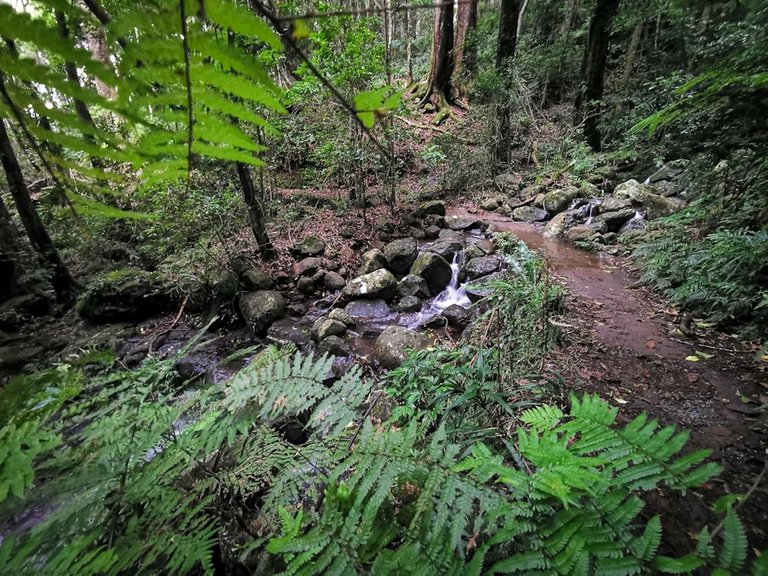 Then all of a sudden we come to a creek crossing that is a bit to full on for @terrybogan.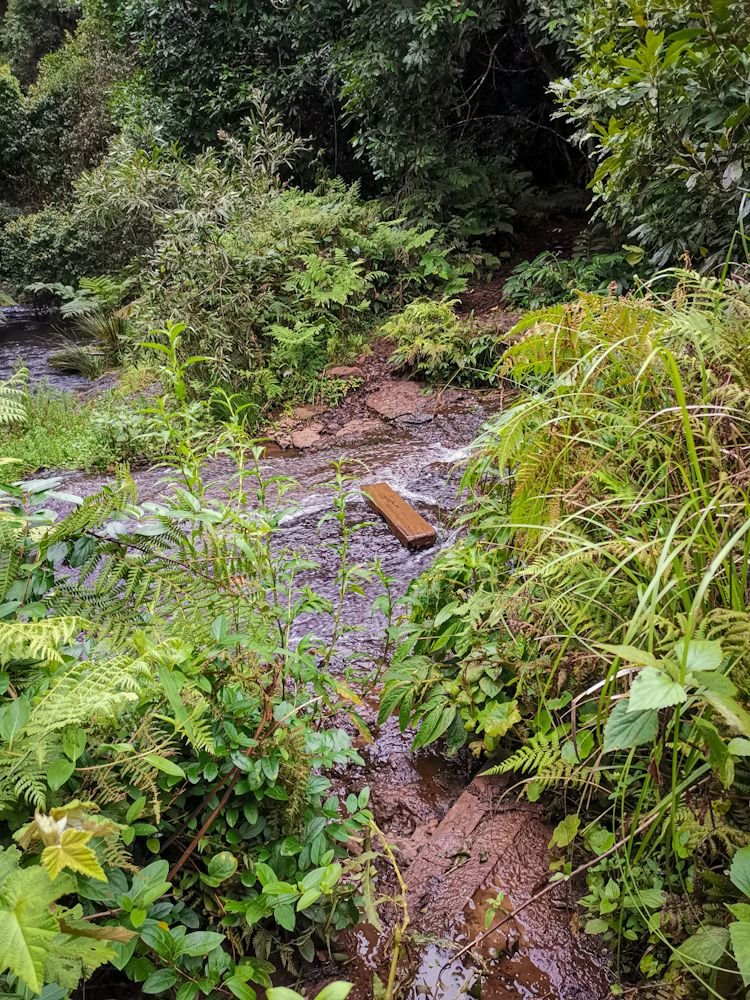 The water is rushing very fast and is about ankle deep. Someone has put a plank of wood as a step in the middle. But it was too risky for a very pregnant @terrybogan to attempt it.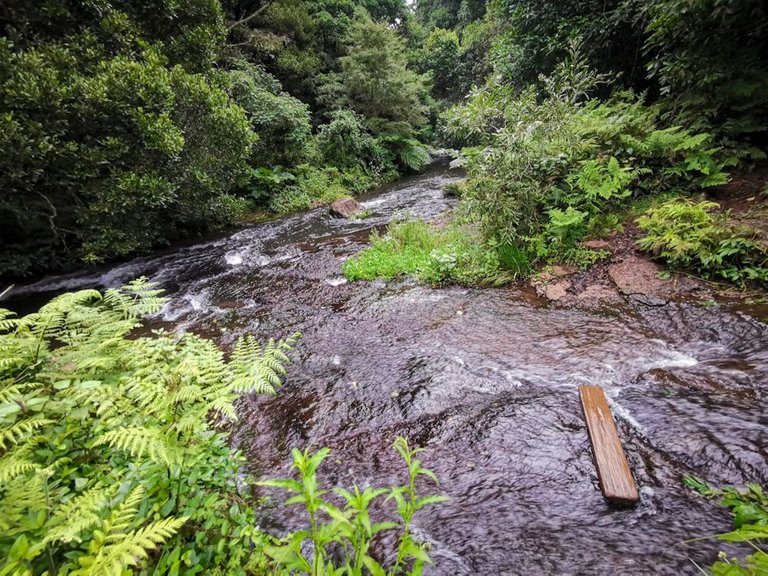 So I gave the water and villa keys as I jumped across the creek and headed towards the falls look out while @terrybogan waited for me.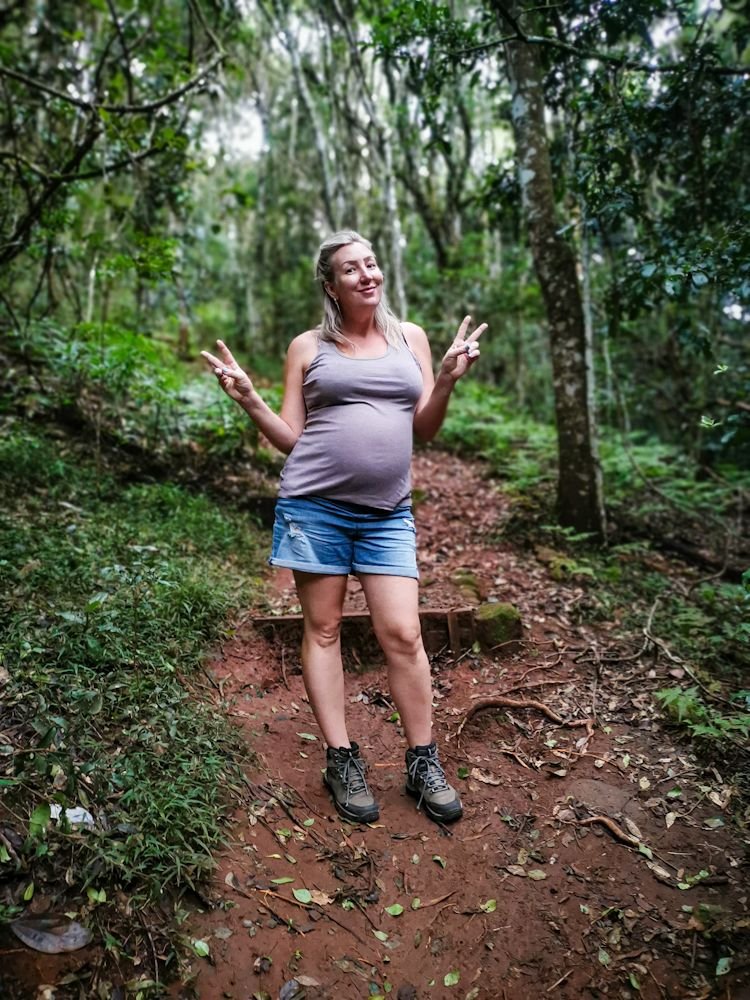 Now there are no people around at all and fortunately in Australia we don't have any predators that hunt humans. We don't have bears, lions, leopard's etc in the wild here.
So we are safe to be in the bush and rainforest by ourself. But one wrong step and you might step on a red belly black snake or a tiger snake, so always keep your eyes on the ground and watch where you walk. Cause you don't want to step on one of them and then get bitten!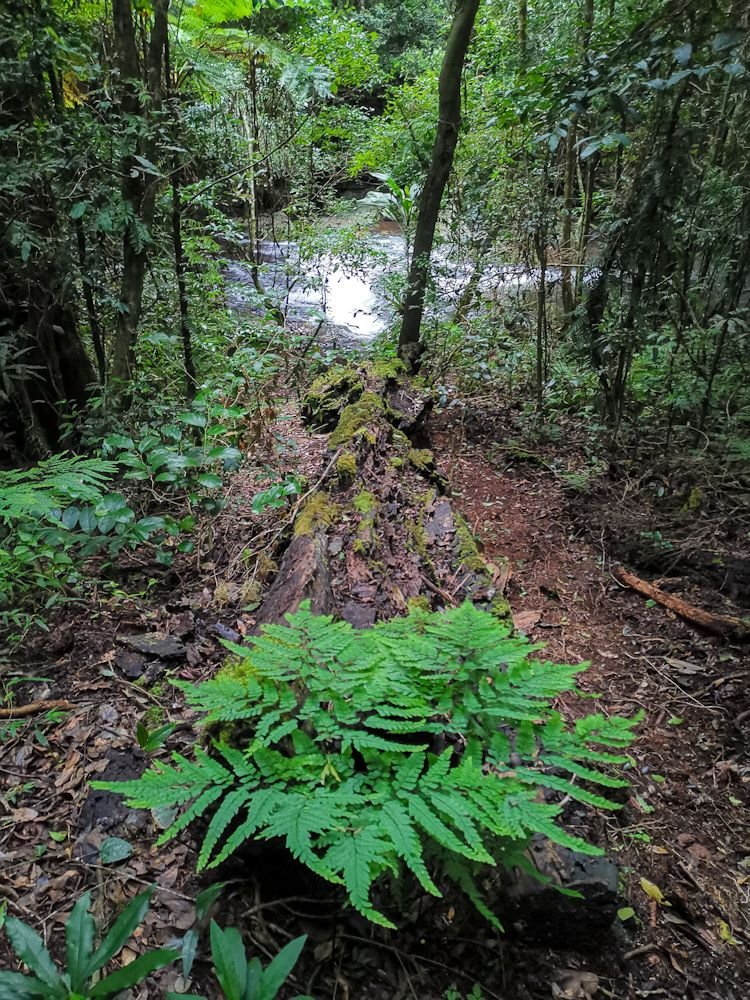 Also there is a lot of mud on the trail so it's very slippery in some parts. So you have to be super careful with your footing. So you don't slip off the edge of a cliff or fall into a rushing creek.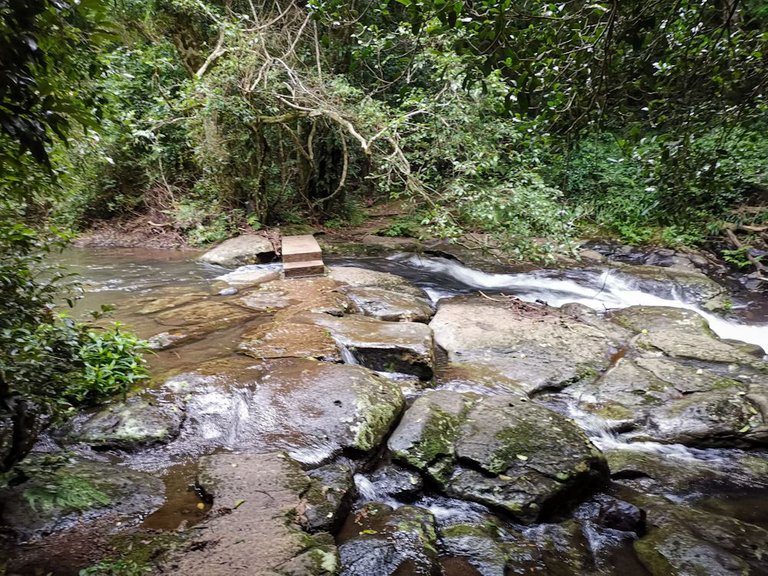 Along the trail I can hear the water rushing through the creek and as I got closer the roar of the Moran's falls.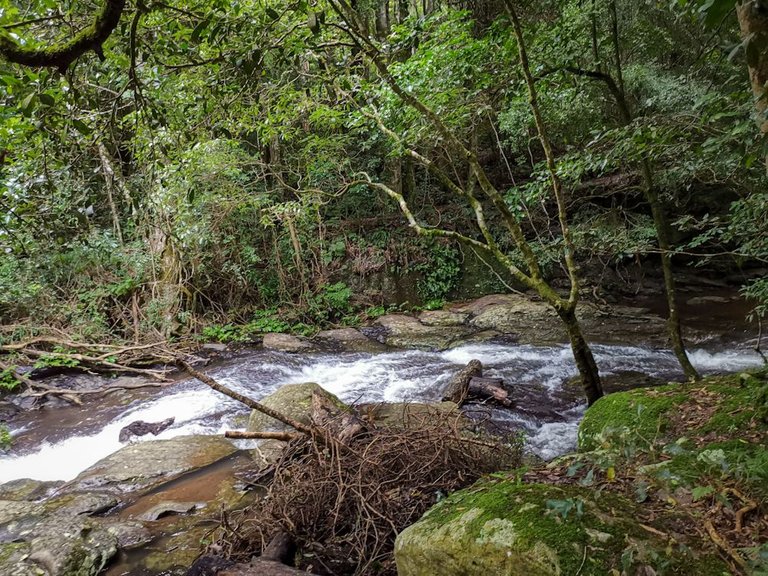 I finally arrive at the look out to see the Moran's Falls in all her glory!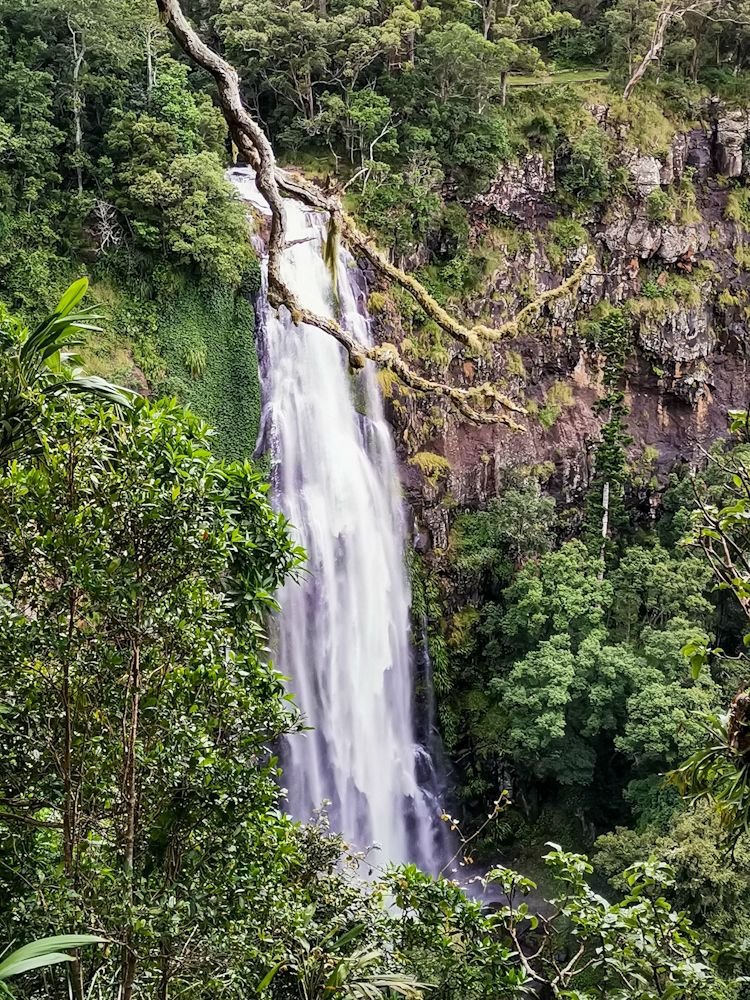 Moran's Falls is pumping at the moment! The water is falling very fast over the edge 80 meters to the bottom.
This lookout sure has a stunning view of the Falls and the surrounding valley.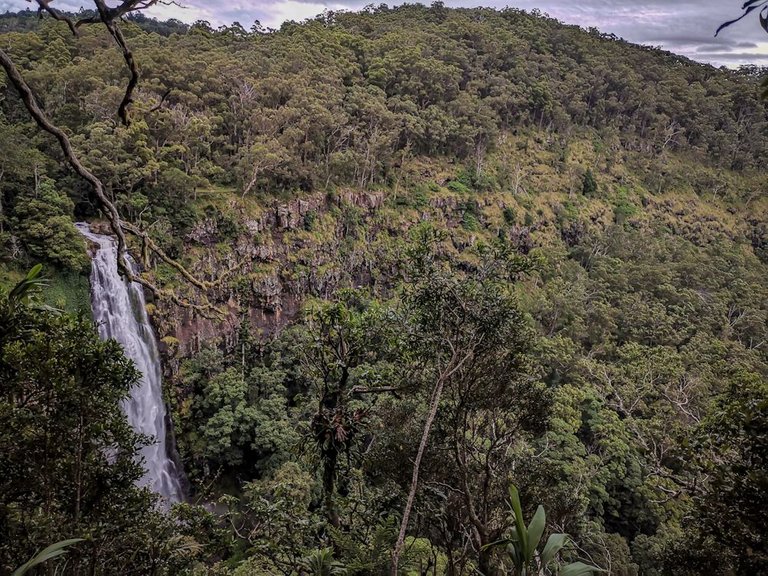 This was definitely worth the creek crossing for this view.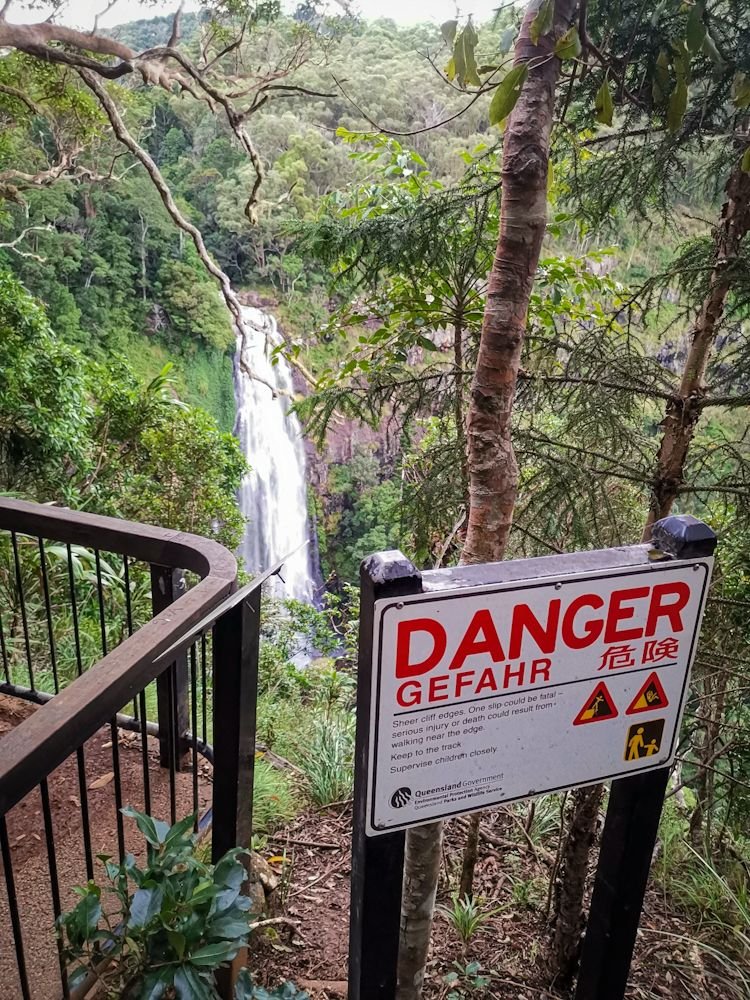 Stay tuned for more posts on our time at O'Reilly's!
As always happy travels 😊
---
---