Good Bye from Steemitworldmap
Hey everyone!!!! This is a message to update everyone on what the Steemitworldmap team has been up to since we moved to Hive. And for me, to officially say goodbye to everyone.
It's been three months since we've moved over to Hive and you may have noticed I don't operate anymore. I've handed the reins over to @pinmapple, that's this cool guy you may have seen around.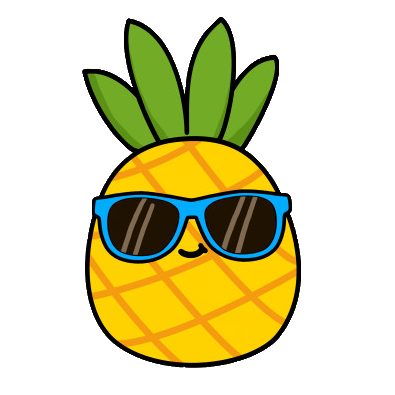 ---
WHAT'S HAPPENED SINCE WE MOVED TO HIVE
REBRANDING
Since moving to Hive, we rebranded ourselves as Pinmapple . You can find us here https://pinmapple.com/. The rebranding meant we've had to build up our operations from scratch. It hasn't been an easy journey, but we felt it was the right thing to do as we are 100% committed to Hive. In fact, we're the only travel community on Hive dedicated to this truly decentralized platform. We don't operate on Steem anymore.
PINS
Luckily our users haven't forgotten about us, and those who continue to be active on Hive are now pinning their travel post on Mr Pinmapple. There have been over 3200 pins (increasing every day) on Pinmapple since Hive started, and we've curated over 1080 of them. That's around 1 in every 3 post, and shows the quality of the travel content on Hive. Not bad!!
COMMUNITIES
We have created two communities for Hive travel content creators.
The first is the Haveyoubeenhere and Pinmapple community on the Hive blockchain https://peakd.com/c/hive-163772/created
Communities are a great way to find posts from like-minded authors. The Haveyoubeenhere and Pinmapple community is focused on quality travel content and we actively moderate it so you're reading travel related content only. Posting your travel content from our community not only make sure it reaches the right audience, there's the added benefit of greater support. We are supported by OCD under the Community Incubation Programme where they actively curate in selected communities. We're the only travel community supported by OCD under this programme giving you even more a reason to post from Haveyoubeenhere and Pinmapple community.
The second community is our Discord channel https://discord.gg/EGtBvSM. Join us to keep up to date on all that's happening with our projects and general chit chat and support.
---
THE BENEFITS OF USING PINMAPPLE AND OUR HIVE COMMUNITY
it's cool, you get your own personal Pinmapple travel map to show off to people
it's much easier to share your travel posts with friends and for them to choose the content they want to read
you can be creative and use Pinmapple for your own projects. For example we have many Actifit users, @ammonite uses it for his sculpture works around the world, @thekittygirl has a collection of barns in the USA, @tattoodjay share many of this walks and photography around New York, and @cleanplanet tracks how they are cleaning up the world via Pinmapple
we upvote all the posts selected to the #TravelDigest, with the top 3 posts getting 100% upvote from the @Pinmapple account
all the posts on the #TravelDigest will be upvoted by two of the largest accounts on Hive, @blocktrades and @theycallmedan
Pinmapple is the only travel community to get support from OCD's Community Incubation Programme. Posting from our community will potentially give you upvotes from three major accounts on Hive
we do not take any beneficiary cut from your hard earned post rewards when you post from our community. It all goes towards you growing your account
---
HOW DOES PINMAPPLE OPERATE
CURATION
We are one of the earliest curation guilds on Steem/Hive and have been curating since we started in August 2017. Every day, the team of Pinmapple curators manually go through all the posts pinned onto Pinmapple and issue a #TravelDigest to showcase the best travel posts. Since we started, there have been 51464 pins pinned on the map by 2675 unique users!!! These figures increase every day. We have curated over ten thousand of these pins from 917 unique users. With so many users, it would be true to say that Steemtiworldmap Pinmapple is THE Hive travel map.
OPERATING COSTS
Our operating costs include server costs and HiveSQL subscription fees. The total is around USD780 per annum. This is funded wholly by our power down from Steem and the Hive curation rewards. We do not take any beneficiary cut from authors to fund our operation as we believe that author's rewards should be exactly that - rewarding authors.
Our team of curators are paid by the liquid author rewards from the daily #TravelDigest. The vested rewards remain with the Pinmapple account to support authors.
WHY ARE WE TELLING YOU ALL THIS?
Because we need your support, and we believe transparency is the best way to do this.
So far, the whale accounts mentioned above have put their faith in us. We're grateful for their support, and the confidence they place in the Pinmapple team for the work we do. In addition, the following have supported us through delegations, so a big call out is due - THANK YOU EVERYONE!
@iamraincrystal 101 HP
@justinparke 50 HP
@lizanomadsoul 504 HP
@alexanderfluke 302 HP
@derekrichardson 202 HP
@eturnerx 5,021 HP
@kidsisters 5 HP
@martibis 504 HP
@roelandp 11,198 HP
@sinochip 806 HP
@sreypov 5 HP
The travel community consistently produces some of the highest quality content on Hive, and this can be seen from our curation. One in three (1080 out of 3200) Pinmapple posts have been curated by us on Hive, and since we started in August 2017, we have curated one in five (10004 out of 51464 ) of all post pinned onto the map. We know through our work, we have supported many content creators who may have otherwise given up long ago.
We currently have over 42k effective HP, and with further support from you, we can continue to do an even better job and help make Hive a better place in the long run.
HOW CAN YOU SUPPORT US?
Please delegate to Pinmapple. This is the lifeblood to support our curation effort and will mean greater support to the travel content creators. You can delegate to @pinmapple through Hivesigner here or via your wallet on https://peakd.com/
You can follow our curation trail on Hive.vote here.
And finally, please vote for our DHF Proposal for funding for our Haveyoubeenhere and Pinmapple projects. This is the proposal link.
---
FAREWELL
And that's all from me, @steemitworldmap. Now it's time for me to bow out.
Thanks a million for supporting me on Steem. We had some great time together, but now I'm passing the baton to Mr Pinmapple. If you haven't yet, please follow @Pinmapple as that will mean an awful lot to the team, and provide the much needed moral support.
Cheers, and take care!


Pinmapple team
@pinmapple
@martibis
@choogirl
@livinguktaiwan
@lizanomadsoul
@itchyfeetdonica
@oroger

---
---