Out of all the 12 Jyotirlingas temple in India, Baba Baidyanath holds a special place. Situated in Deoghar district of Jharkhand (eastern india), the place is always buzzing with devotees. More importantly, the temple complex has 22 temples of other deity surrounding the main temple of Lord Shiva.
Deoghar, is known as the house of Gods. The name deoghar is a combination of DEO (gods)+GHAR(house). The place is a centre of peace and harmony and one can feel complete serenity.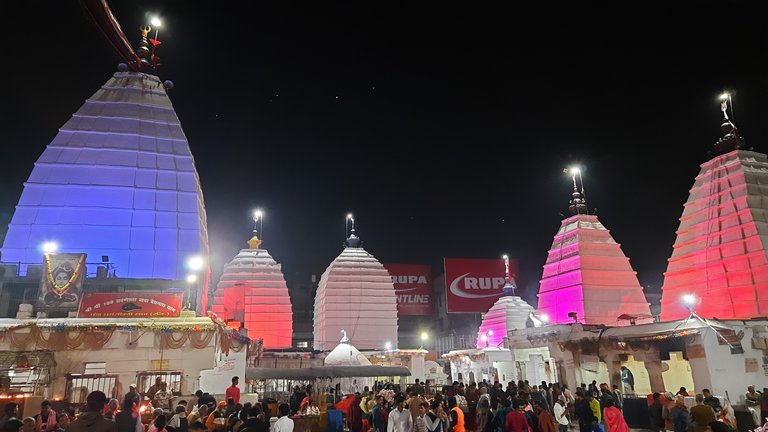 Devotees visiting the place throughout the year is very common. They visit the place to get their wish fulfilled, the place gets overcrowded during the auspicious month of "sawan", when people from far flung areas take a long walk carrying Ganga water to this place and offering them to the Jyotirlinga.
There is always a long queue to follow, and for that, the temple authority has arranged a long cage queue to mange the rush. People standing in long queue waiting for their turn is a common sight.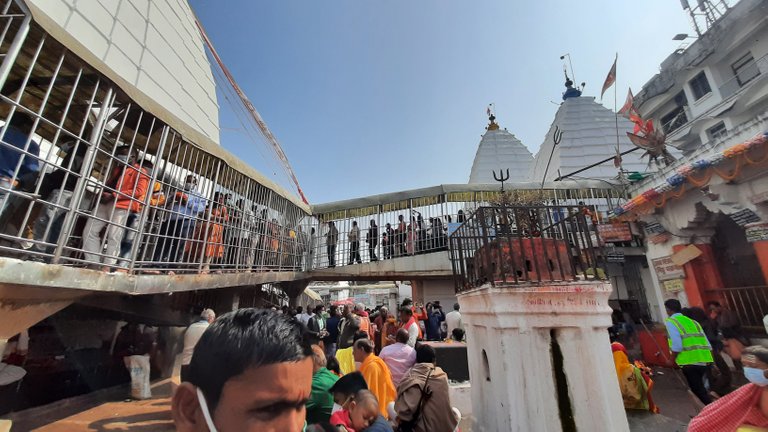 As I was taking a walk in the complex after long time, I made sure to capture as many things as possible, not because, I don't like to visit there again, but because due to lockdown, it is very hard to go out all the time. Well looking at the temple crowd, I belive no one is worried to get infected. Infact this time devotees have a new blessing to get of being safe from Corona. Anyhow, looking at the crowd , Noone bother of the Corona.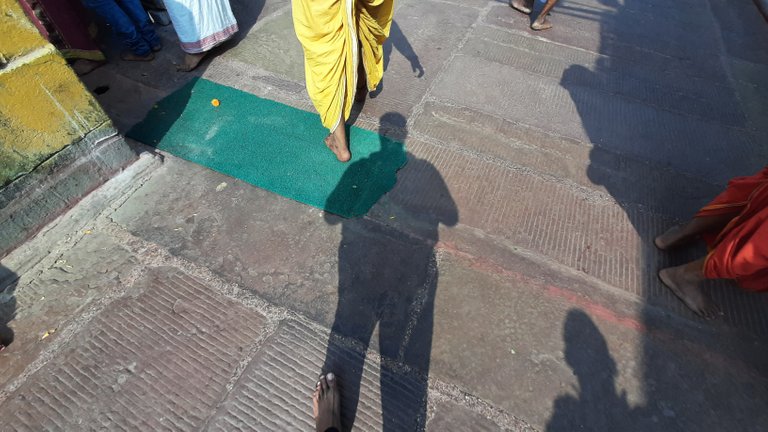 While strolling the complex, I was observing the people around, and how they were treating each other post the pandemic. I didn't find any difference, and each of them were quite busy in their own work. Be it a small trader, or other who were present their either for the blessing or either to earn their livelihood. Here are fewnof the glimpses as I captured them during my short stay.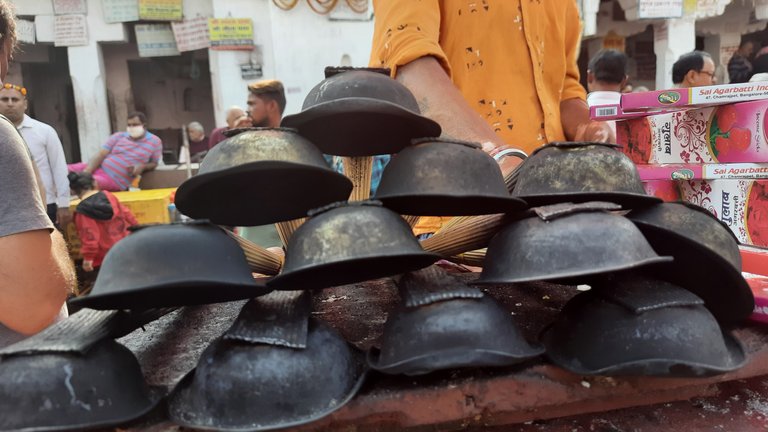 The cup shape is used 'arti', burning camphor and offering to the goddess. It has long handle made up of plastic rod or bamboo stick. Devotees like to offer them and return thm to the small trader at a nominal cost.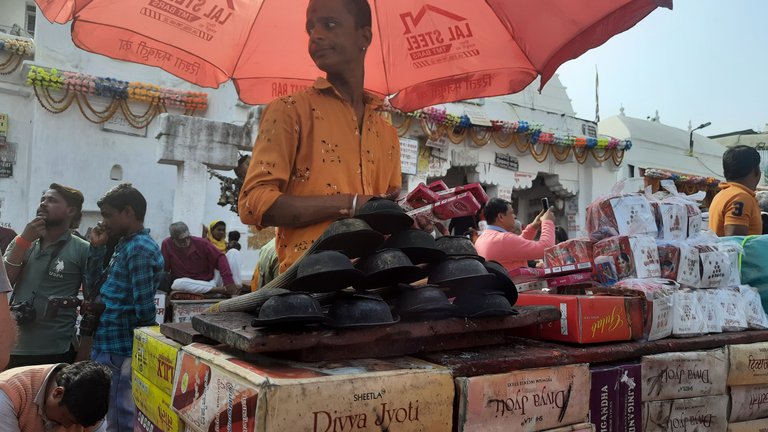 Lamps diyas were common sight. Litting diyas, incense stick and offering to god has always been important in Indian culture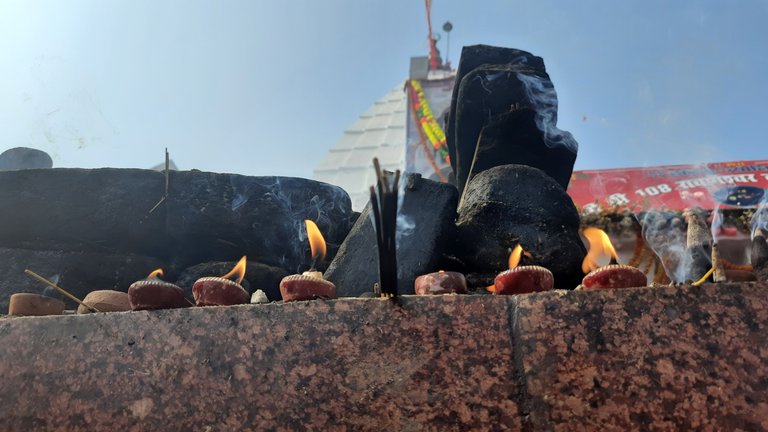 (burning diyas on a high platform outside temple)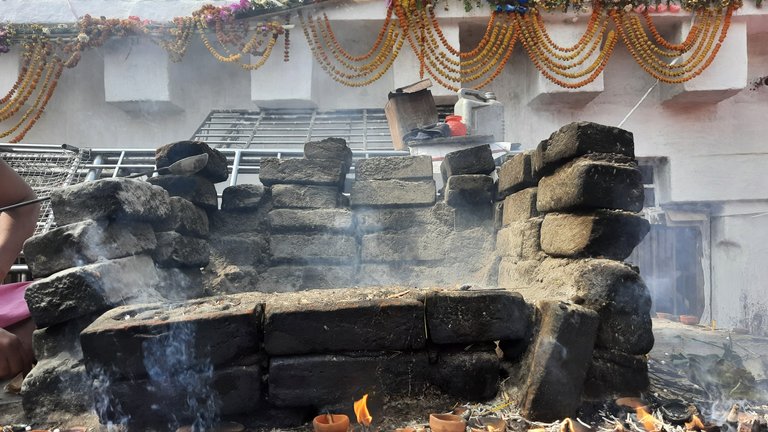 (makeshift kund for all offering of incense stick and camphor)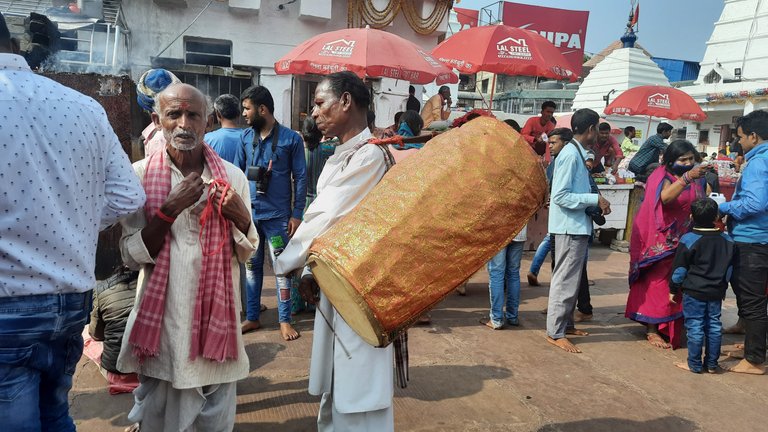 (drummer keep beating to entertain the devotees and to get something in return)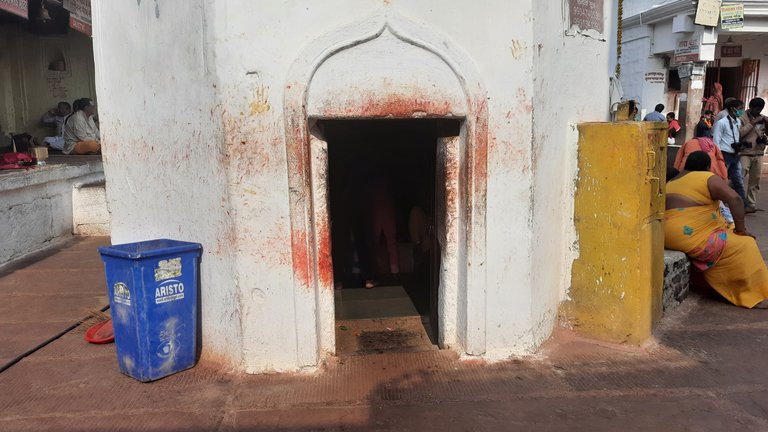 (a small entrance gate to a temple out of 22)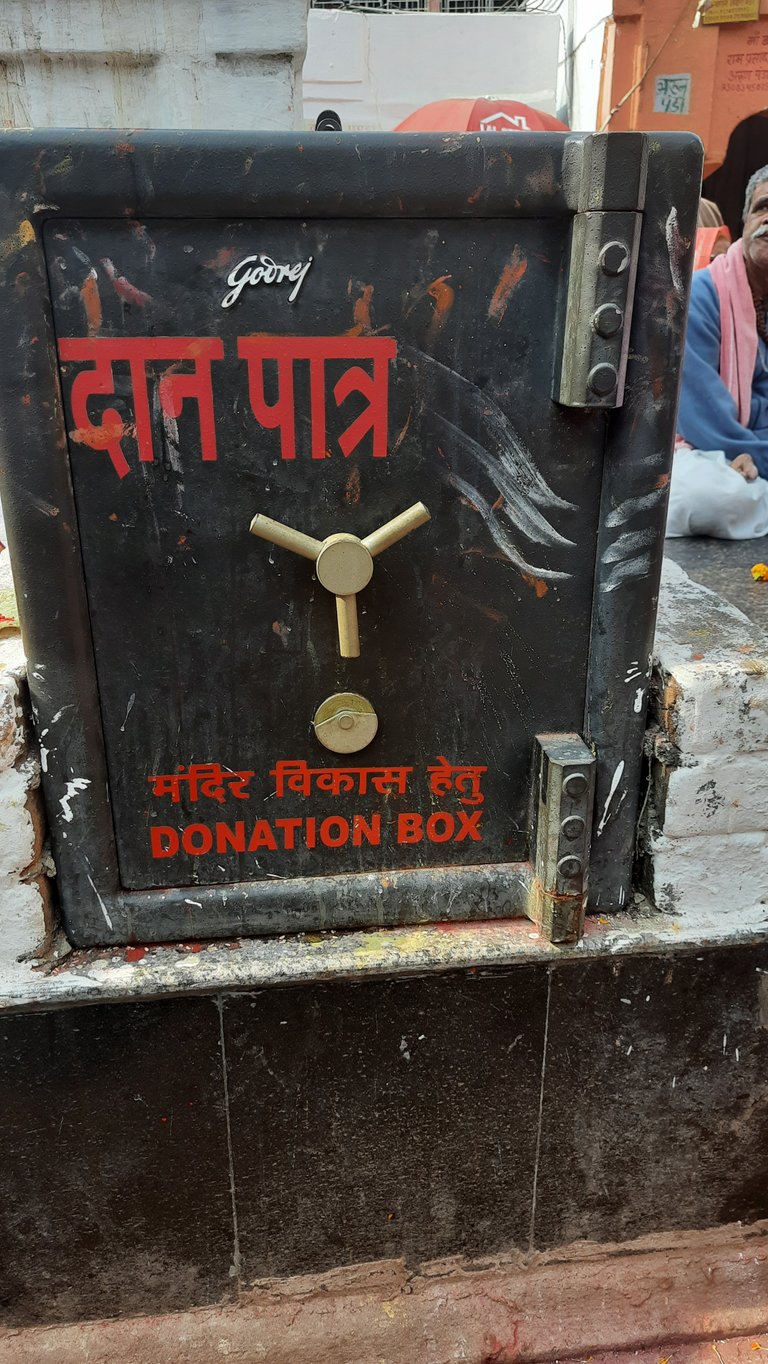 big donation box for public offering, just in middle of the complex)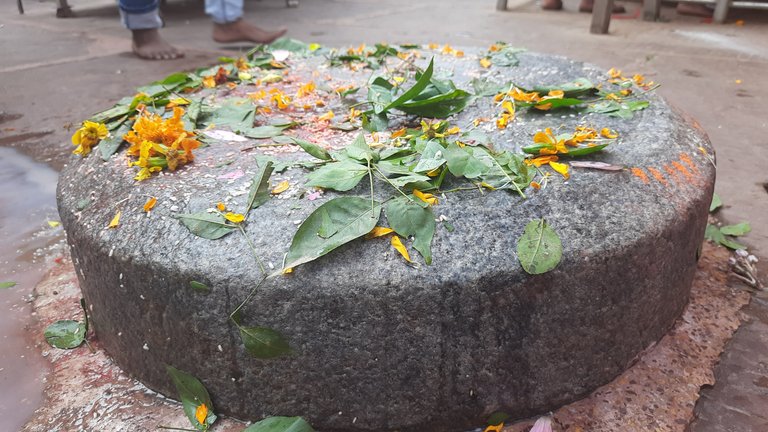 (a big round Boulder in middle kept openly, devotees didn't spare it for their worship)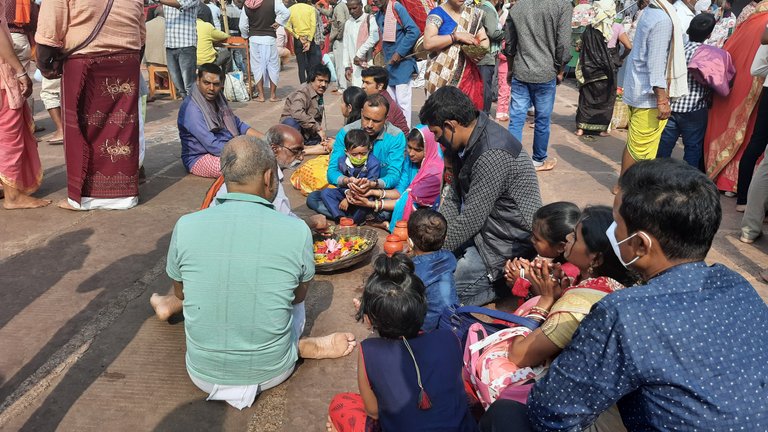 (devotees and families sitting openly with local priest for some kind of rituals in front of main temple)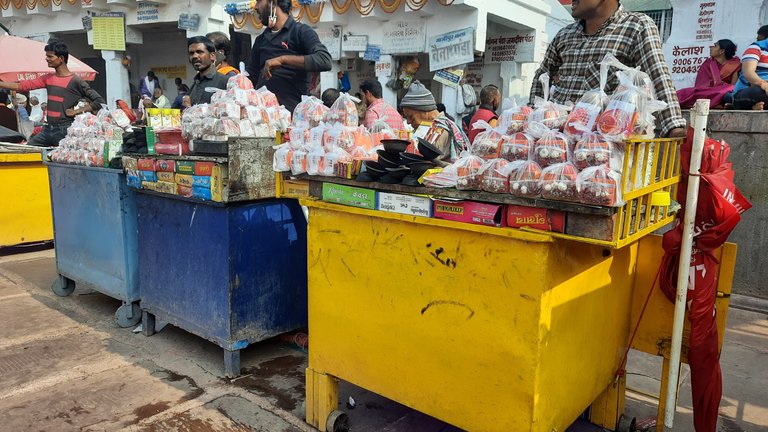 (small stalls in the complex. A main source of earning for many)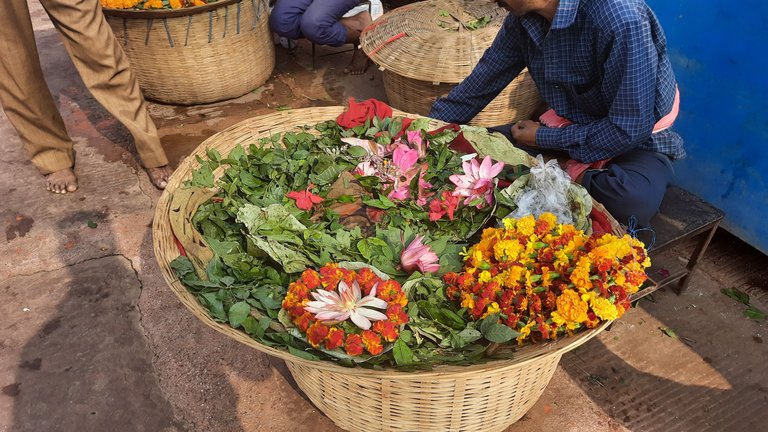 ( a flower vendor with bale leafes, the main offering to lord shiva)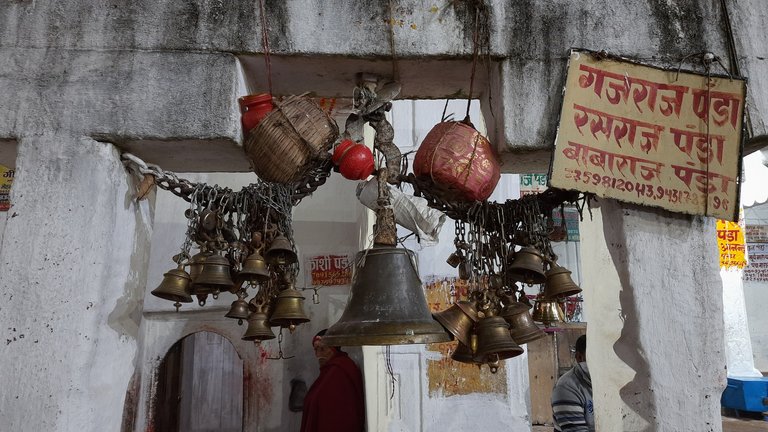 (chain of big bells tied openly)
Infact this is my first solo trip to the place which holds a special significance for Hindu pilgrimage. Spending time inside will make you fill with good vibes and your life will get a new direction. Devotion is best at this place. You also get to observe different people and their belief and faith. Rich or Poor the door of the temple is open for all, no discrimination is based on any individual..a beautiful place to experince faith and devotion.
Peace